Today, Facebook is one of the most used social media applications on the internet. Facebook has a wide range of demographics. Therefore, Facebook is an ideal environment to measure the preferences and interests of the masses with polls. Facebook helps to generate feedback as a result of polls with the environment it provides. Facebook polls are one of the popular features widely used across social media applications. Through this feature, you ask questions to the masses and get answers. This way, you may get more personalized results. Here's how to start a poll on Facebook.
Facebook added the poll feature in 2017. This feature has been one of the most popular features of the platform ever since. Thanks to these polls, it is now easier to make a joint plan with your group of friends. You may even get the opinions of your customers this way. You only need to take 2 minutes to use this feature. It will help you determine which groups each poll is for. You may use this feature even just for fun. The topic of a poll you started for entertainment might be related to your favorite TV show. You can use this feature anywhere from your mobile device. You can instantly start a poll on the bus, at school, or at a movie theater. The subject of your poll may be related to the movie you watched or your teacher.
There is also something you need to know about Facebook poll options. You may add GIFs and images to your polls. Besides, you also have options to tag friends, location, and even events in your polls.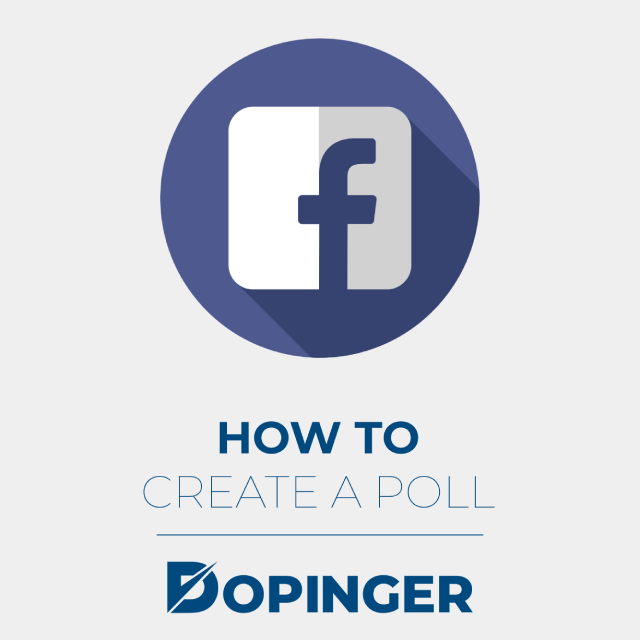 How to Create a Poll
There are several different ways to create a Facebook poll. Let's start with the Messenger app.
Polls on Messenger
Messenger is one of the popular ways to communicate with your friends. Many people nowadays are part of a group on Facebook Messenger. These groups maybe a couple of friends or business contacts. That's why Facebook Messenger also lets you create polls.
Time needed: 30 minutes.
Here are the steps to create polls on Facebook Messenger:
Get to your target group chat.

First of all, you must go to your target group chat on Facebook Messenger.

Start creating your poll.

You may be using a desktop browser. In this case, you will see the create a poll at the bottom of the messenger window. You may find this option in the mobile Messenger application. It is in the menu that opens from the + button in the lower-left corner.

Enter your questions.

Write your question or questionnaire topic in the ask something box. You may select the add option to fill in your poll options.

Finish the process.

You can now tap or click on the create poll to share your poll with one of your groups.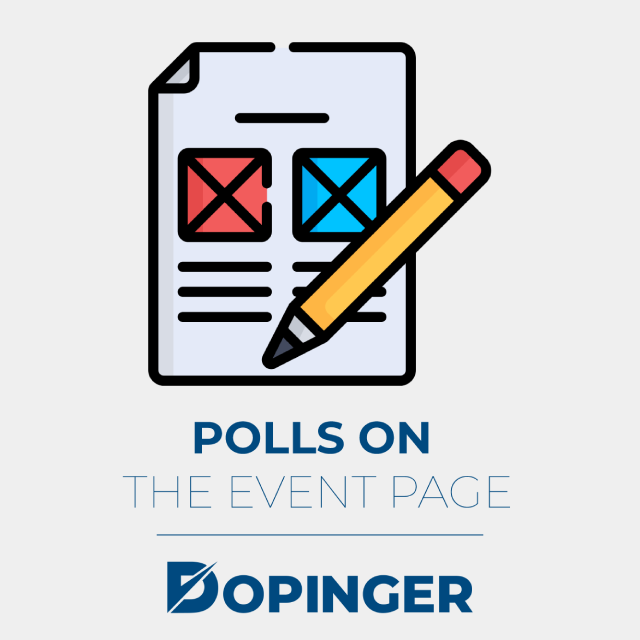 Polls on the Event Page
Sign in to your Facebook account from your device.
Click or tap on the events option on the left pane of your screen.
Choose one of the events you want.
Click or tap on create poll above the create post box.
You may write your question in this box that will appear.
Then, you may fill in the options in the option boxes. These options also allow you to add GIFs and images.
You may add more options. To do this, click on the add option below the option boxes.
Click or tap on the poll options.
At this point, there are two default options. The first is the allow anyone to add options. The second is the allow people to choose more than one option. If you don't want to, you can uncheck these options.
Click or tap on the send option to start a poll on Facebook. You may also have Facebook publish your poll whenever you want. For this, you should use the schedule post option from the popup window.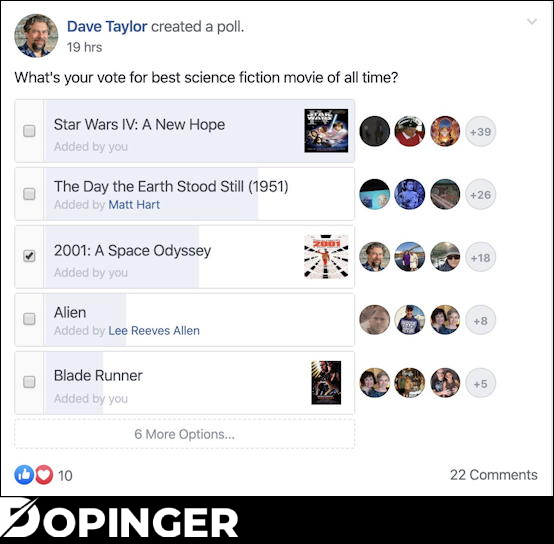 Polls in Your Business Account or Personal Page
Sign in to your business or personal account via Facebook.
Click the box that says what's on your mind.
You may be accessing your Facebook account from a browser on your desktop or laptop. Click the three dots here to open the full menu. You may find the poll option among the options here. You may be in the mobile app. So, you will get the complete menu in the entire drop-down menu. You have to scroll down until you find the polls option.
Here is a big box that says ask something. You will then find smaller option boxes. You may ask the subject of your poll or your question in that big box. Also, you may also fill the option boxes with the options you want. You may add a GIF or picture as an option.
Next, choose the duration of your poll from the drop-down menu. At this stage, you have to choose from four available options. Options include a day, a week, never, or special. The last one allows you to choose the date for your poll.
After completing this process, tap or click ok.
Click or tap on the post option to post your poll on your profile page.
Facebook has been developing its poll feature from day one. It is easy to use, and you can use it on almost any topic. Also, if you allow participants to add options, you may witness quite creative different ideas. So, no wonder this feature is so popular.
FAQs About Facebook Polls
How to delete a poll on Facebook Messenger?
Click or tap on the ??? Icon.
Select the poll option.
Mark the poll you want to delete.
Select the delete poll option. Then click or tap on the ok.
How to share Facebook poll results?
After your poll is completed, you may share these results. All you have to do is click the share option on the survey results page.
Is there a fee to start a poll on Facebook?
Facebook does not charge any fees from its users for the surveys feature.
Can I create a poll on a private Facebook group?
You may also create a poll in a private group by following the steps we mentioned in our article.
Is there a limit for creating more than one poll at the same time on Facebook?
Yes, there is a limit to this. You can create two polls at the same time on Facebook.
Facebook Polls, in Short
Even if you're not a brand or marketer, polls are appropriate in a variety of situations. You may be more effective in your marketing strategy by analyzing the results from your polls. If you are a brand or an influencer, this feature can be useful. In our article, we explained how to start a poll on Facebook. We also explained in detail how to post a poll on Facebook. We hope our article will be a source of inspiration for your work. If you want to take things a step further and create a survey, then you can benefit from these 10 best free survey makers.