You have designed a website, and now you want visitors to find you online. You can quickly enter your website via Google by typing your URL, but have you ever thought about how those who do not know your website will reach you? Google takes over each website to its engine. Naturally, it will take some time to open your website and take part in Google. This time interval sometimes takes weeks and sometimes months.
By submitting your URL to Google, you can get it indexed and listed faster in Google's organic search results. Visitors can easily access your website through a search on Google and bring your website to its destination more quickly. For this reason, you should register your website with Google before it is late. After submitting your URL on Google, the Spider program of the Google search engine will enter every single page of your website as soon as possible so that your address will be included in the Google search engine. Remember, doing this will reduce the process of getting your URL on Google, which will take days, weeks, or even months, to just a few days. You can enable Google to detect your site or changes faster by using the Submit URL feature, especially for radical changes and newly opened websites.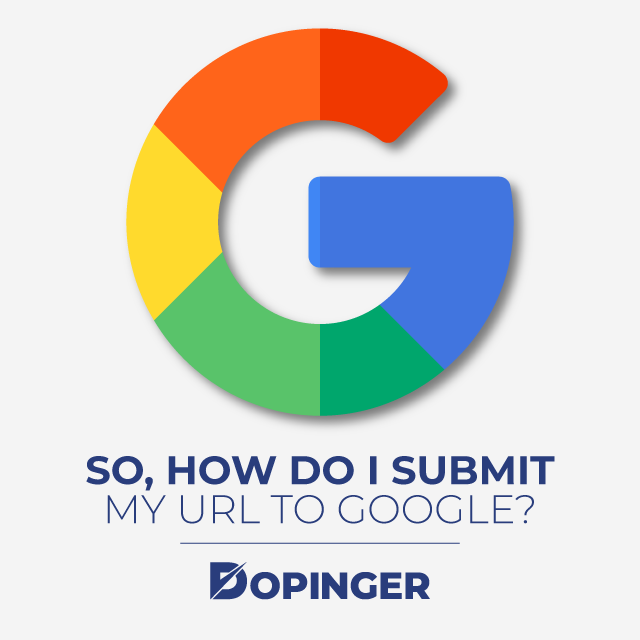 So, How Do I Submit My URL to Google?
Log in to the "Add URL" page at "https://www.google.com/intl/en/add_url.html". You can register your website on Google for free from this panel. Type your domain name and slogan of your site in the fields provided, and click on the "Add Address" button. When writing your website's address, if SSL certificate is installed, write HTTPS: // at the beginning of your URL. For adding a URL to Google, it is enough to write only the main domain. Google will scan all your other sub-pages. After submitting your URL to Google with this process, You should consider SEO services. Thanks to the SEO service, you can raise your website in Google search engines and increase awareness about your website. SEO has many advantages. You can reach wider audiences, make huge profits both materially and morally, increase your site traffic, and you can stay ahead of your competitors in the sector.
Finally, a warning, do this only once for a web address. Because doing this more than once will be more harmful to your website than good.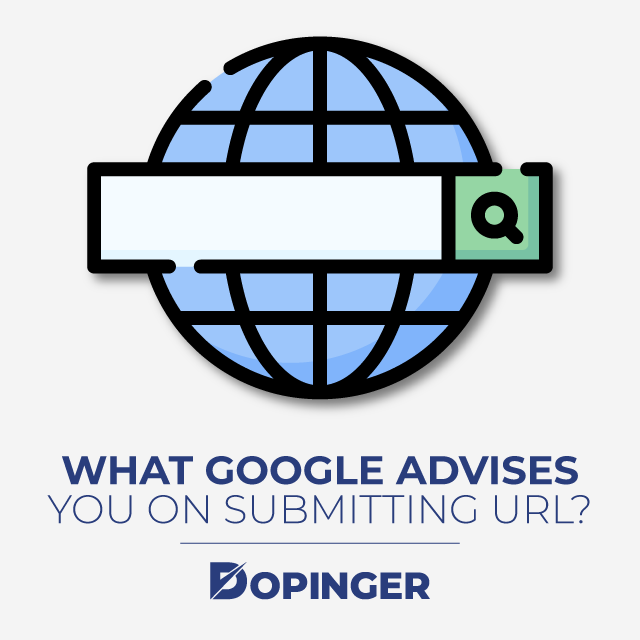 What Google Advises You on Submitting URL?
IMPORTANT: We add or update new URLs to our index every time we scan and invite you to add your URLs. We do not add all the addresses added to our index, and we cannot guarantee when they will appear. Please enter your full address, including the beginning with http://—for example http://www.google.com/. You can also add comments or keywords promoting the content of your page. These are used only for our information and do not affect how your page is indexed on Google.
NOTE: Only the top-level page is required; you don't need to add each page individually. Our crawler, Googlebot, can find sub-pages.
IMPORTANT: It refreshes the Google index periodically, so you don't need to add an updated or closed link. Dead links will be deleted in the next update of our index.
FAQs
How to ask Google to re-crawl my website?
You can use Fetch as Google options in Webmaster Tools.
1. Go to: https://www.google.com/webmasters/tools/home?hl=en and log in
2. If you haven't already, add and verify the URL with the "Add a Site" button
3. Click on the site name for the one you want to manage
4. Head to Crawl -> Fetch as Google
5. Click Fetch
6. Click Submit to Index
7. Select either "URL" or "URL and its direct links."
8. Click OK, and you're done.
How often will Google crawl my URL?
Although it's variable, it can be short as four days and long as six months for a URL to be crawled by Google, unless you submit your URL yourself.
How many Sitemaps can I submit to Google?
You can submit up to 500 sitemap index files for each site in your account.
Conclusion
Google will eventually know about your URL, even when you don't submit manually. The same goes for other search engines. But still, we highly recommend manually submitting your URL using the method described above. Why? Because it gives Google and other search engines extra information about your website, giving you more data in return. It's also worth re-submitting web pages that you update or change. But remember, getting indexed is only part of the battle. You won't rank without investing in SEO.