Browsers such as Google Chrome, Mozilla Firefox, Microsoft Edge are the tools for you to utilize search engine services. These browsers need to be updated regularly because they might be new features, and if you don't update them regularly, the browser may start to create problems. For example, you may not be able to enter some websites and/or you may encounter problems that cause limited internet usage. Thus, updates are important for you and your browser. If you want to update Google Chrome, we gave the ways for you!
Chrome Update for your Computer
For Google Chrome, the browser updates itself automatically when you turn off your computer. If you didn't turn off your device for a while, you might need to update it manually. To update, open Google Chrome on your device. On the right top of the page, you will see the three dots icon. You will see an option named "Update Google Chrome" on the dropdown menu if there is an available update. Then, you should click the "Relaunch," and Chrome will close and reopen itself when the update is done. You will not see the "Update Google Chrome" option if you are using the latest version of Google Chrome.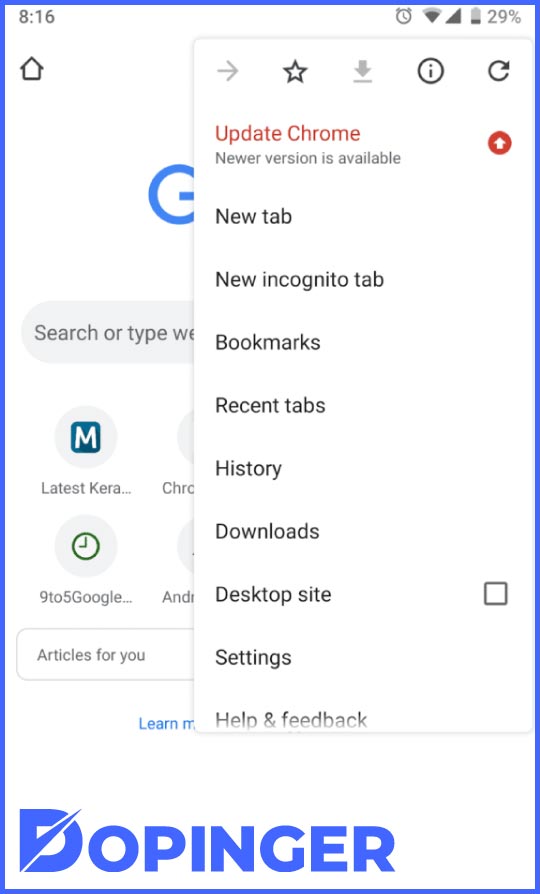 Chrome Update for iOS
If you want to update Google Chrome for your Apple mobile phones, go to AppStore. Click the "Me" icon on the right top of the page. You can see if there is an available update there. Additionally, you can go to the search box and write Google Chrome. In case of being an available update, you will see an update button. After you clicked the button, the application will be updated.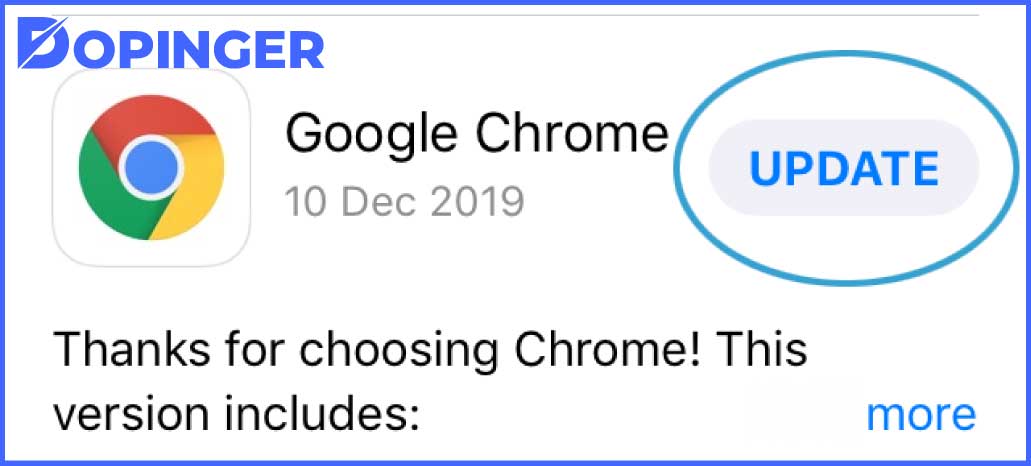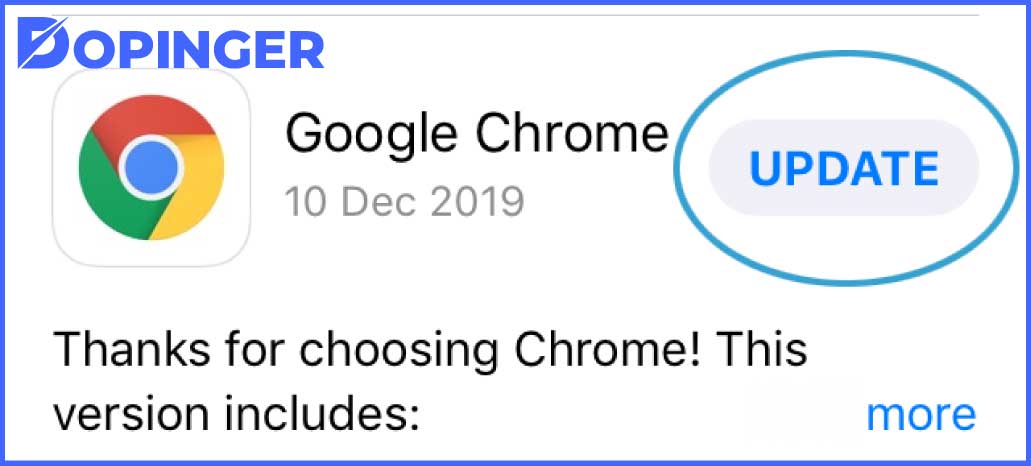 Chrome Update for Android
For your Google Chrome update on your Android devices, you should go to the Play Store first. You can again check the upcoming updates or write "Google Chrome" into the search box. Click the "Update" button if it is available. Your Google Chrome can also be updated automatically by your device.
FAQs for Google Chrome Updates
How do I know if my Google Chrome needs to be updated?
Google Chrome updates will seem as given above if it is needed. Generally, all devices do the updates automatically. However, when the update isn't done, you will see the update option.
Even I clicked the update button; I couldn't update Google Chrome.
You may be having a systematic issue. You can send an e-mail to Google Help Center. Hence, they would help by sending another link to update or check the system.
How can I uninstall Google Chrome from my computer?
You should go to your computer's settings page first. Then, go to your device's apps page. If you found Google Chrome on the page, tap it, and you will see the "Disable" option. Click it, and Google Chrome will be deleted.
How do I uninstall Google Chrome from my iPhone?
You can do it from your phone's settings page too, but there is an easy way to do it. Hold down onto the Google Chrome app on your homepage. "Delete App" option will appear; click it.
I can't install Google Chrome into my computer.
You may be having internet connection issues, so in order to be sure, check your internet connection. If there is no problem with your connection, check whether your device meets the requirements for installing Google Chrome. If you still having issues, reach the Google Support Team so that they can send you another link for you to install Google Chrome.
Conclusion on Updating Google Chrome
If you are having issues with updating Google Chrome, we prepared some tips for you. We hope that they would be helpful!