One of the best services you can use to research keywords and stand out in your market is definitely Google Trends. It is a free Google service that shows how often keywords are searched. You can see the popular searches during the day or search for the keywords you want, and you can see in which periods people search for these keywords more according to the date range. Today we will discuss Google Trends, which has many other benefits, and we will explain how to use it in detail.
What Is Google Trends?
Google Trends is a free service of Google, it shows how often people search for keywords. Initially launched in 2006, this Google tool provides valuable data to the world, especially to marketers, about how the world uses the search engine and what people search for in search engines. When it first came out, Google Trends was only on the market as a source of statistics. Yet, over time, new features have been added to the power of this service, and it has become what it is today.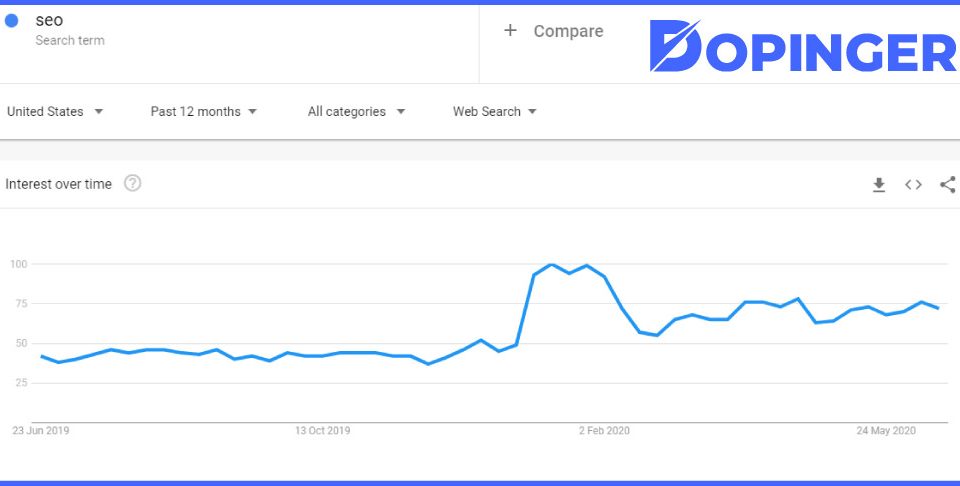 Thus, Google Trends has now become an essential tool in searching for keywords. With this service, you can statistically see how often people search for keywords or phrases on Google, at what time of year, in what languages, and in what regions. It also offers you search volumes of the keywords so that you can compare keywords with each other. Now, people use this service to follow the agenda, see and evaluate current search queries. The best feature of this service is that it is a free service for everyone.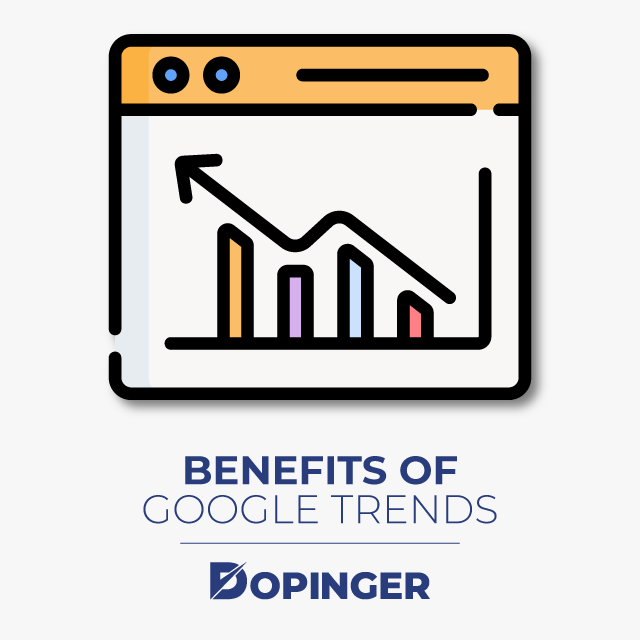 Benefits of Google Trends
Google Trends can be used for various purposes because it helps you find keywords that will appeal to your target audience. In particular, you can measure the popularity and awareness of your brand with this service. With Google Trends, you can identify new markets and learn new trends to communicate more effectively with your target audience. It is a very useful area for brands as it synthesizes keywords, search data, and search volumes with SEO data at the same time. Google makes it easy for website owners to see trending elements by categories such as geographical areas, product, title, and date.
Also, Google Trends makes it easy for users to compare different data. This service divides each data by the total search of the location and the time range of the moment to compare the popularity of the data. We have to say that this process is very life-saving and clever because the positions with the highest search volume would always have the highest rank if this process was not done, and this would not give us accurate data. It also provides very useful information with end-of-year reports by publishing the most popular searches made by countries at the end of the year.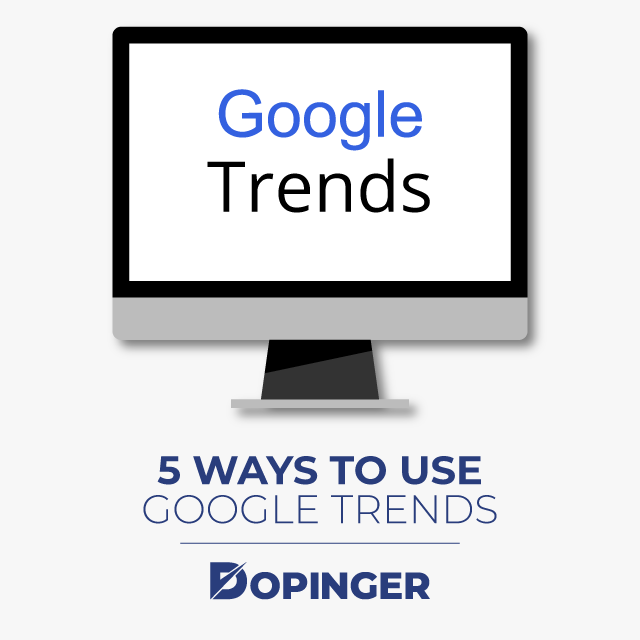 5 Ways to Use Google Trends
Here are 5 ways to use this service:
You Can Use It in Keyword Research
Google Trends is an essential tool for identifying keywords. With the optimizations, you will make using this service, you can find rising keywords for your industry-related target, and this is an indication of how useful this service is for digital marketing. You can achieve top positions on Google by using these keywords in your content, and by considering what people are looking for in the Google search engine.
Keyword research is one of the crucial areas of Google Trends itself, and it is an excellent starting tool for keyword research. With this service, you can see your market area more clearly and use the right keywords to rank higher than your competitors in the results of search engines.
You Can Follow the Changes in the Search Results
As you know or guess, the speed of search results on Google is quite challenging to keep up with, and these trend results change over time. In other words, not even annual or monthly data, even daily and hourly data can show very different results. For this reason, when evaluating, it is necessary to pay attention to the time factor.
With the Google Trends service, it is possible to search for a detailed time from the last 4 hours of search results to the search results from 2004 until today. In addition, you can see your search on a location basis, time, or category detailed. You can follow the keywords, search results, and search volumes made during the day. Besides, you can see the seasonal or special day search changes. By making strategic predictions about seasonal ups and downs, you can intensify your campaign or advertising activities during the times when the ascent begins.
You Can Create a Plan For Your Content
When you start using Google Trends, you will be able to plan your content with your research. You can create a plan for your content and schedule your content by periods. You can determine the keywords you plan to create content and find out when these keywords peaked, especially in searches. So you can post your content at a time when that keyword is at the top. This type of planning will be advantageous for you, especially if you are interested in a website with news or magazine-based content.
You Can Do Market Research
If you have an idea to operate in other countries' markets, you may not know the trends of those countries and the issues that the people of that region are interested in. It may be difficult to step into a foreign country's market without knowing which keywords or phrases to use in your content. However, you can evaluate new markets with Google Trends because this service makes it easy to identify the markets you are interested in. You can also use it to analyze trends for a new product. In short, you can use Google Trends to localize your content as best as possible and see which keyword or phrase is used most in your target country.
You Can Identify Where Your Products or Services Are Most Demanded
Google Trends shows you where a keyword search is most popular. So you can understand where your product or service is most needed. This data will provide you with a great benefit in advertising because you can save money by investing where your products and service are needed rather than making unnecessary advertisements with larger budgets. In which provinces or countries your product or service attracts the most, you should target that region. You can also provide more traffic for your website by creating content targeting these regions.
FAQs
Do Google Trends include results from all search engines?
Unfortunately, no. Google Trends receives data only from its own search engine, Google.com, and does not stream data from other search engines.
Is it important to use Google Trends for e-commerce sites?
The data in Google Trends is very important for e-commerce sites because this service will provide you with information on when and how to do your campaign and advertising efforts. You can also advertise using popular keywords and drive more traffic to your site.
Is Google Trends free?
Yes, Google Trends is a free service for everyone.
Conclusion
In this article, we explained what Google Trends is, what it is used for, and how to use it. Although Google Trends is not a tool available for marketing or SEO targeting, its data is more comprehensive than the tools that offer many keyword analysis. You can add a different dimension to your keyword analysis and create correct content strategies by taking advantage of Google Trends. Google Trends service is a free resource full of benefits in keyword research that offers you many different details. It is also worth remembering that it is not possible to access that much data you will find here, in most services. So, if you want to take the right steps in your digital marketing and stay ahead of your competitors, you should use Google Trends without wasting time.
If you like this article, you may want to check out our other articles about Google products. You may like Google Search Console as well.