Page code is the code that exists on every professional website. Those who access through browsers need to actively work this code to view the websites in order. All search engines actively read the code, choosing the most suitable site for their search queries. Browsers provide access to the source code of all requested areas, with the option to View Page Source Code for their users. Individual sites do not allow viewing by specifically disabling their source code. The use of a vehicle specifically to view the source of each website provides positive benefits. Once the site URL is written into the source code viewer tool, it can be automatically processed by clicking the button. It can be preferred to be suitable for use so that the websites' source codes can be viewed actively.
Viewing a Site's Source Code
There are three ways to view your site's source code.
By Adding View-Source: You can view your source codes by adding view-source: per permission of the URL.
Right-Click: You can view your source codes when you right-click anywhere on the page you want to view source codes, click View Source for Internet Explorer, View Page Source for Chrome, View Page Source for Firefox.
Shortcut: For Chrome, Firefox and Opera, you can view the source code by pressing ctrl + U as a shortcut.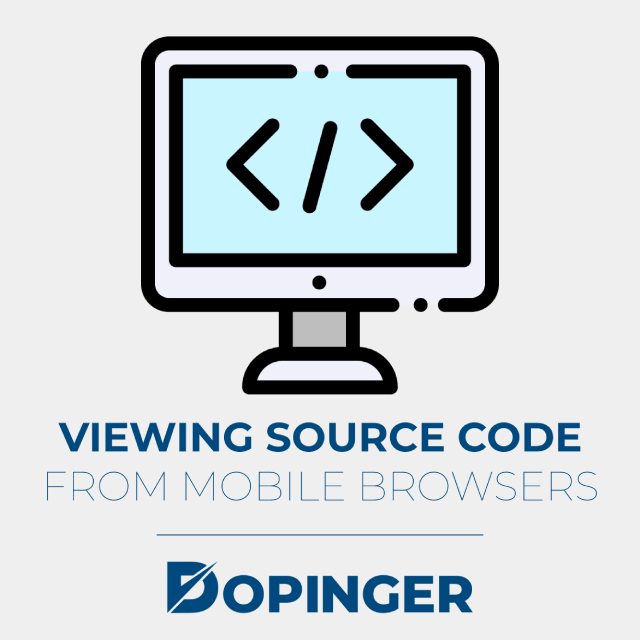 Viewing Source Code from Mobile Browsers
While Chrome is widely used as an internet browser on mobile phones and tablets, other current device browsers can also work differently. If you need to view the source codes with your mobile phone browser, the process you need to do will only be solved with a shortcode you add to the link field. When you add the view-source: code in front of the website or link of a website you want, it will allow you to view that page's source codes.
We examine the item on the page and see the source code, that is, elements and options such as console, source, and network. These are essential features for both front-end developer experts and developers. In mobile browsers, it is not allowed to review the item; we can only view the page source using the view-source: code before the link field, as we mentioned above.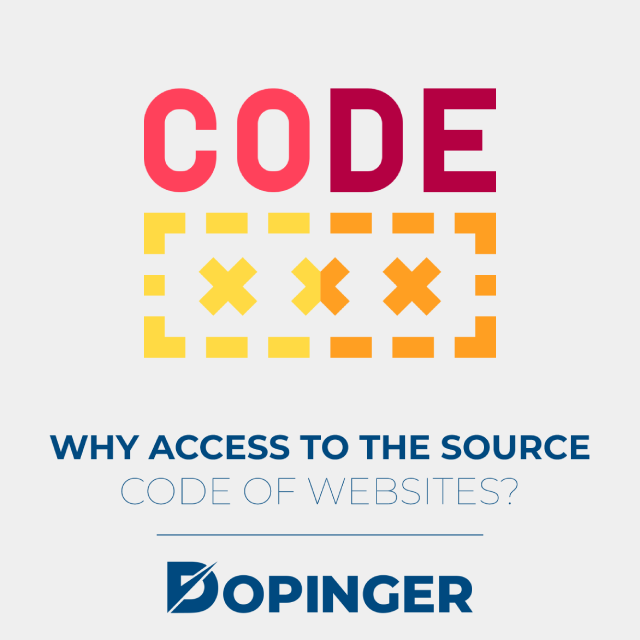 Why Access to the Source Code of Websites?
By reading the source code files of websites, it is possible to detect many essential data. With the seamless imaging process, any desired information can be easily accessed.
Title Tag: The concept defined as Title Tag is one of the necessary details for On-Page SEO. With the help of these tags, when searching for different websites through search engines, the display is provided over the specified tags. With the tool's use, it is possible to check whether the label is included in each site's source code. Without the title tag in the source code, it is tough to rank in search engines.
Meta Description: It is a 160-character phrase displayed under the title of the page in search engines. Meta Descriptions are data that sites briefly explain themselves. With the Web Page Source Code Viewer tool, it is possible to obtain information about which sites determine which Meta Description.
DoFollow and NoFollow Links: With the help of the Web Page Source Code Viewer, it is easily questionable whether the links are nofollow or dofollow in the pages. If there is a rel = "external nofollow" expression in the source code displayed, it can be seen that there are NoFollow links. If the code structure is rel = 'external dofollow, it becomes straightforward to distinguish between DoFollow links.
FAQ's on Source Code
Why is the webpage source code viewer tool special?
One of the most important differences is that it provides easy access to the sought information. It is suitable for fast and free use and can view the source codes of websites clearly within seconds. In order to see what is in the infrastructure of the websites, information access can always be obtained through source codes. Desired results can be obtained with easily realized code displays without any effort.
What is the source code?
All of the workable source code files can be opened or compiled in an IDE, written in a programming language or assembly, which people can read and work on before the source code is processed and translated into a machine language.
Can the source code alone expose a website?
Source code alone cannot create a website. Source codes are guides.
What is open source code?
Open source code is when source codes are shared with other users or developers according to a certain level. If the source code is transmitted as open-source code, these people can examine the source code.
What is the purpose of the source code?
Although the source code, when considered in general, stands out to create software, it also serves other important purposes. For example, suppose the source code is made in the form of open-source code, access to qualified personnel. In that case, people interested in this field can customize processes such as software installation and editing in a more straightforward way.
Viewing the Source Code in Brief
Web browsers carry a very complex algorithm. For this reason, the data you are looking for may be in entirely different sources. Information about the site's coding language, page structure, and similar contents can be obtained through the source code. If you enjoyed this post, then we believe you might also like our article on XML file.