We can define a marketing plan template as so many things at once. A canvas, a roadmap, a compass, a calendar, a stopwatch, and even a shopping list. It's like a toolbox showing you the what/when/where/how aspects of your marketing activities. No marketing entrepreneur nor project is 100% identical to another one. Therefore, each marketing plan and related template will be unique as well. So should we surrender to total anarchy for all that and already conclude this article? Of course not. There are obviously a few unavoidable ingredients to obtain a good marketing plan. Among those: a summary, a presentation of your company, some essential information about your goals, analyses, measures, and targets. Let's break those down.
Shoot a Trailer
Don't be confused; we haven't suddenly switched to an article about the film industry. We are still entirely talking about marketing plans. What is generally your first reflex when you are about to read a new document or material? You probably look for a summary in order to get a foretaste of the content, right? Most people seem to do that. It's a tendency that you should consider while designing your template. So be thorough right from the start and show your readers what to expect from your project. Motivate them to read further. There are several possible forms you may opt for. You can write an executive summary that would contain the outlines of your plan. You can also go for a sort of checklist with a maximum of 1 or 2 sentences per topic. To give an example:
The SWOT analysis proves that [fill in the blank].
We will use the following marketing channels: [fill in the blank].
Try to be both concise and exhaustive, even though it's easier said than done. There are various marketing plan template models available online that can show you the way. Also, try to adopt a language that combines simplicity with professionalism. After all, you will be addressing your document to qualified people: CEOs, associates, lawyers, etc. Those would probably appreciate the use of relevant terminology.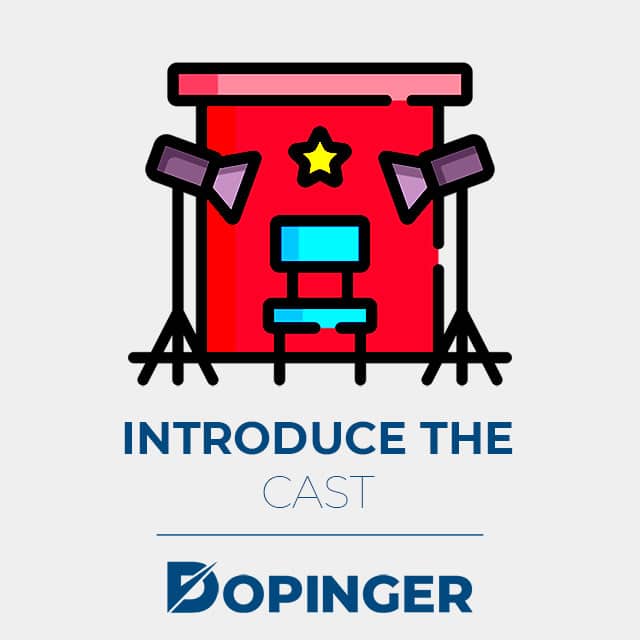 Introduce the Cast (aka You and Your Business)
If you don't mind, here's another cinematographic analogy. You are creating a marketing plan with the intention to actually perform it, right? So the plan is the plot, while you and your company are the actors. The spectators… err… sorry, the readers will probably want to know more about you. Place yourself under the spotlight by writing the essential information about your business and/or brand. You can share your background by including a brief history of your company. People are usually fond of chronological presentations. It's as if you were saying: "I have been there… Here's where I am right now… And this is where I will land". It can give an impression of logical progress to those reading your plan.
The introductory part of your marketing plan template is an ideal section to mention details such as your headquarters. You can briefly explain why you have chosen that specific location, what advantages it offers to your sector, etc. It's also a good idea to give some credit to the rest of the team. What kinds of tasks do your employees accomplish? What are their areas of specialization? You can complete those data by linking them to concrete results (annual revenue, growth rate, etc.). It's a way to remind that your personnel has directly contributed to your company's financial success.
If you wish to include your mission and vision statements, this section is probably the most appropriate one. Such statements basically reveal what you feel responsible for and what you try to achieve through your initiatives. You can think of them as a sort of elaborate mottos. Don't hesitate to consult with online tutorials that teach you how to write your own.
Specify Your Goals and Timeframe
A little warning here: a marketing plan shouldn't be confused with a generic business plan. Once you have written the elements listed so far, make a transition to the goal(s) of the incoming project. In other words, it's time to become more specific and contextual. A simplified example would be:
"Thanks to the aforementioned resources and past experiences, we can define our current marketing goal(s) as [fill in the blank]."
From that point, stop bragging about the past and try to eliminate generalities. Instead, start focusing on your current marketing plan outline. Enumerate the goals and objectives that you intend to pursue in the short and middle terms. Try to specify those terms as much as you can. Do you intend to accomplish the goals in question within a trimester? Or is your plan rather annual?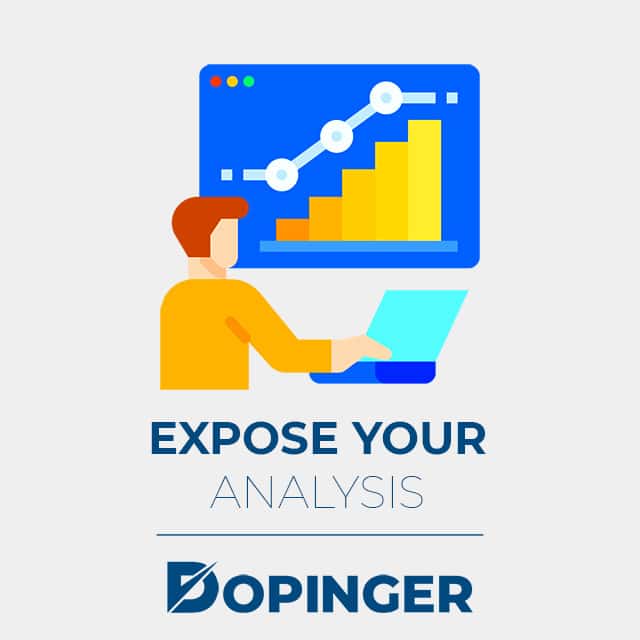 Expose Your Analyses with Marketing Plan
Have you ever checked or used online marketing plan templates? If so, you have probably noticed how diversified they are. What you decide to include in your plan is up to you. However, we seem to have two big winners when it comes to analyzing the market. Many marketing specialists and entrepreneurs only swear by them, so let's join the club.
1. SWOT Analysis
You may have seen some template examples with a quadrilateral presentation (one square of a different color for each component). Indeed, SWOT is a very well-thought abbreviation that stands for:
Strengths: This is where you explain why and how you are qualified enough for the project. What makes you better than any other candidate? What are your skills and resources? Resume your expertise in a self-confident manner.
Weaknesses: A good marketing strategy example is one that does not shy away from honesty. Identify the elements for which you can't compete yet with the rest of the market. Accept your fragilities out in the open and recognize what you still need to improve.
Opportunities: Your marketing plan template should also act as a thermometer of the outside world. There may be ongoing market trends likely to boost the profitability of your project. Or perhaps a financial aid sponsored by the ministry of industry. In short, this section can include any technological, demographical, and/or socioeconomic extras that would enhance your performance.
Threats: We don't live in Disneyland. So it's really important to anticipate any external event or actor that would be detrimental to your project. There can be an ongoing financial crisis; your government may be planning a devaluation… you name it. Make a realistic list of potential difficulties. This can prevent you from being caught by surprise.
Note that quite logically, strengths and weaknesses are called internal factors, whereas opportunities and threats are considered external factors.
2. Competitive Analysis
This one is the second big winner. The name is self-explanatory: this kind of analysis deals essentially with your competitors. Some of the aspects that you can report in your marketing plan template are:
The identity of your main competitors
Most renowned products and services
Pricing policy and sales tactics
Relationships with the clientele (level of engagement, feedback, reviews, etc.)
Technical and technological arsenal
Some specialists recommend you conduct a SWOT analysis also for your competitors. That would allow a more empathetic approach towards your competitors, so to speak.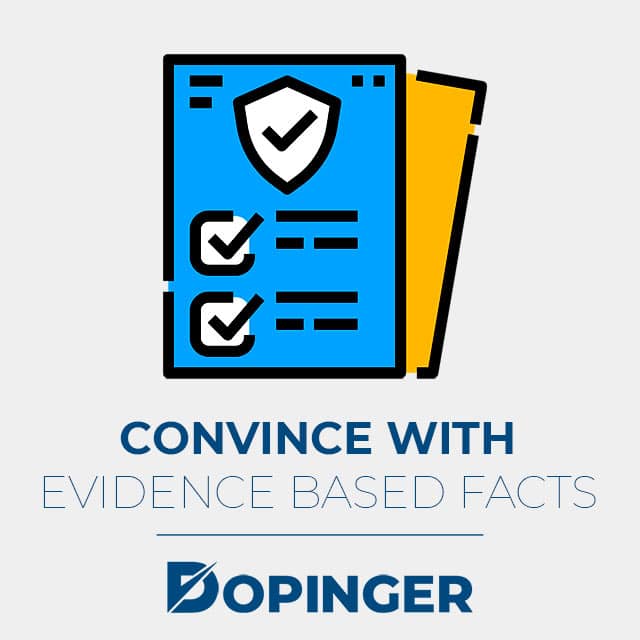 Convince with Evidence-Based Facts
This can mean anything and point to different methods. Simply put, you have to measure what you are doing. Depending on the context, you may adopt the classical scientific principle. So you would measure before (pretest), during (intratest), and after (posttest) your marketing campaign. But what exactly?
Most marketers generally use KPIs (Key Performance Indicators). This is a sort of umbrella term that can regroup various measures. As a marketing plan initiator, you must decide which ones are relevant for your project. Here's a very small list of priorities and KPIs that are associated with them:
Marketing: conversion rate for each call-to-action, website traffic within the timeframe of the plan, etc.
Finances: operational cash flow, net profit margin, inventory turnover, etc.
Sales: new contracts signed within the timeframe of the plan, number of leads in sales funnel, etc.
Customers: number of new customers, promotor scores, etc.
Highlight Your Audience
An effective marketing strategy template can simply not omit the audience. Who are the recipients, namely the targets of your project? Who do you want to serve with your products, services, or innovations? You surely have a certain idea right from the start. Try to refine that idea by incorporating buyer personas into your plan. Buyer personas are a virtual representation of your ideal customers. Be careful, though: this 'dreamy' definition doesn't mean that you can create them out of nowhere. Many of your fellow marketers use very specific tools to build their persona profiles. One of those tools – or should we rather say processes here – is the Zero Moment of Truth (ZMOT) developed by Google.    
With ZMOT, you travel through the different stages of the buying cycle. Schematically, it starts with some individuals having a problem. They naturally look for something to solve that problem. Then they run into a blog post or ads that leave a somewhat lasting impression in their mind. They start doing further online research about the possible solution (found in the blog or ads). They read reviews, comparisons, etc. At some point in the process, they finally purchase that solution or product. This is, of course, an oversimplified summary of the process. What we are trying to say is that all those phases will help you detect your buyer personas. This is how you will become aware of their goals, ideals, challenges, preferences, and so on.
Either way, with or without using buyer personas, you should always include some information about your target audience in your plan.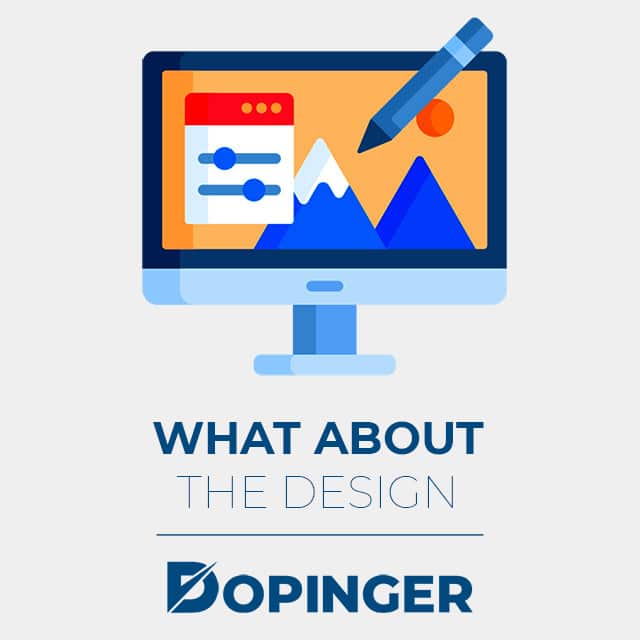 What about the Design in Marketing Plan?
Very legitimate question, given that we keep talking about templates. Well, you have zillions of choices out there. Nowadays, it's quite easy to find your ideal marketing plan example for free on the web. Some templates simply look like a checklist. Others make use of graphics/infographics and interconnect the different sections with arrows. Some others insert column charts, pie charts, bubble charts, doughnut graphs, etc. As you see, there's no rigid rule here. Just try to design an appealing and simple marketing plan. You may 'decorate' the pages with your company logo and/or usual style, colors, etc. Indeed, it's probably better if your template matches your professional identity. Those reading the plan should be able to recognize you in it.
FAQs about Marketing Plan Template
Is there a simple way to know whether my marketing plan is working?
The simplest answer would be your customer KPIs. Field experts suggest you keep an eye on especially your most profitable customers. In other words, those who are the bigger and/or most regular buyers. Don't neglect your new prospects either. You can't expect to keep walking the path endlessly with a limited number of people. Make use of every customer engagement measurement tool that you have at your disposal.
Are B2B marketing plans easier than B2C marketing plans?
The simplest answer would be your customer KPIs. Field experts suggest you keep an eye on especially your most profitable customers. In other words, those who are the bigger and/or most regular buyers. Don't neglect your new prospects either. You can't expect to keep walking the path endlessly with a limited number of people. Make use of every customer engagement measurement tool that you have at your disposal.
What is the ideal time span for a marketing plan template?
There is no fixed recipe here. Some use monthly (4-week) templates, whereas some others work on shorter or longer previsions. Generally speaking, it is your overall goal that will determine the required amount of time. 
Is it ok if there are many colors and items on my template?
Sure. Style is a subjective choice as long as it remains readable enough for you and/your collaborators; no worries. 
I'm not an expert in complicated designs. What programs or applications can I use to create my template?
Even good old Excel would do the job perfectly. You can also use online tools such as Visme (visme.co). Don't forget to browse app markets either by typing keywords in the search bar (e.g. 'marketing template').  
Concluding Thoughts on Marketing Plan Template
A marketing plan template is the first and necessary step of almost any project. Our article provides some guidelines that you can use while writing your own plan. You may, of course, complement our tips with any other component of your choice. It will all depend on the particular requirements of your project. Just like toothbrushes, using the exact same plan as your neighbor is not the best idea. So do personalize and make it fit your own ambitions. Also, don't forget that nothing is ever set in stone. Having a good marketing plan may be a must. But a good marketer is one who is capable of flexibility. In other words, don't hesitate to revise your plan if needed (change of conjuncture, etc.).