Getting supportive and good comments for your company is easy but even an extra testimonial will be much more effective. Go check your website and reviews. You can find a lot of positive reviews that compliment your speed and quality. Testimonials have a little different concept, and they are a lot more effective for your company. However, when you check your website, you probably will not see that many testimonials compared to normal comments.
To increase the testimonials you get, there are tactics that you can use. With the right steps, you can enhance your reliability while showing your company's quality with other people's evidence.
What Is a Testimonial?
When it comes to digital marketing and advertising, it is important for companies to build trust. Testimonials are one of the best tools for that. They can be seen as endorsements that come from your clients with evidence.
Testimonials are short and direct statements of your customers who love your company and work. They generally talk about their experiences and your company's quality. Companies use them as marketing tools because they have significant effects on sales.
Potential customers of companies see them and believe that the company can give them the best service because there are a lot of people who are happy to work with them. Besides, customers can have some fears or questions about the company or services. They can directly ask their questions to the company but hearing convincing words from someone who is from their side is more effective.
Why Are Testimonials Beneficial for Your Company?
When you conduct your company's processes on the internet, you should make your company visible to reach more people. Let's say you have reached more enough users, but it did not give you the conversion and sale rates as you expected. It may be caused by your reliability. It means that your leads may get confused about whether they should trust you or not.
Usually, reading reviews and comments would be enough for customers to decide. Nevertheless, for especially expensive services, they want to hear more. That's why testimonials are beneficial for your company. People see some evidence and objective reviews in testimonials. They evaluate service, company, employees, and products objectively. Hence, it builds trust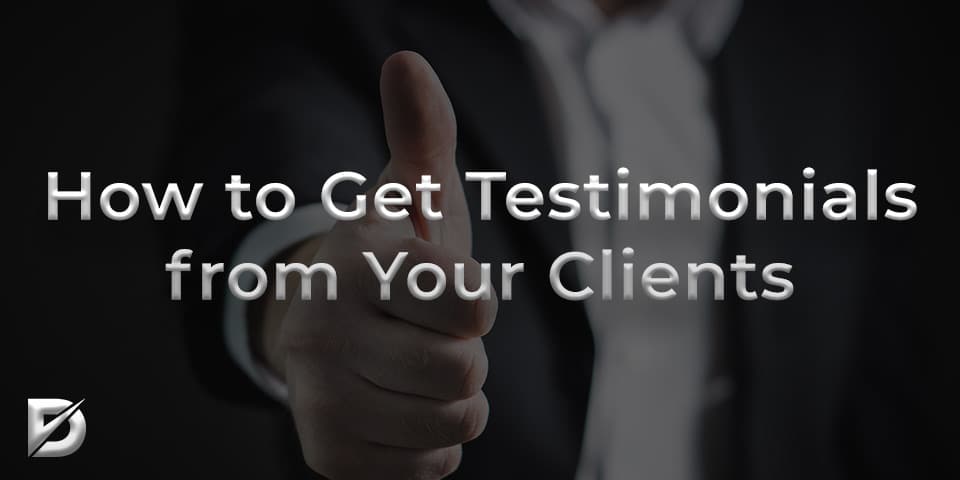 How to Get Testimonials from Your Clients
Testimonials can come spontaneously or by request. Each way should have some manner to show respect and not to be rude to your clients.
Ask for Testimonials
Your work's fans and your long-term clients are the best for testimonials. Even though they did not leave any reviews, do not hesitate to ask them with a kind message or email. Here is a template for a testimonial request:
"Hello, Sarah!
We hope you are doing well! We are making some changes to our website, and we wanted to contact you for a little help. If it is okay for you, can you write a short testimonial for our website?
Please send me an email if you are okay with it so that we can send you a template or a blurb.
Thank you, have a nice day!"
"Hey there!
We have some adjustments on our website, and we wanted you to be there as well. We think that our clients and viewers will be more than happy to read about your experience with us. If that is okay for you, please let us know so that we can send you a short draft of a testimonial. You can make as many edits as you want.
Thank you in advance, have a nice day!"
Things to the Consider When Asking for Testimonials
Firstly, testimonials are also beneficial for clients because their names and link will be there. If they own a website or a business, it is good for their SEO. Thus, you can state in your email that they can have advantages.
Secondly, testimonials should be shared legally. When you share a testimonial without the approval of the people who wrote it, it is illegal. However, when you send a template, clients make edits on that. If you do that and ask for permission, it is a legal and easy process for both sides.
Lastly, try to prepare your requests as short and effective as possible. Be direct and say your needs at the beginning to not bore your customers. Besides, try to seem not demanding as possible
Catch Natural Testimonials
Natural testimonials can come each second with different words. Sometimes your customers can send a photo of your product and thank you. Or sometimes, fans of your work may write you a short message to express how pleased they are to work with you. All these notices count as references.
When you realize there is a spontaneous testimonial, catch it. Just be careful and not share it immediately. Firstly, reply to each message to show your regards and appreciation. Then, ask your clients that if it is okay for them to share their comments on your website. If they permit, you can share it wherever you want.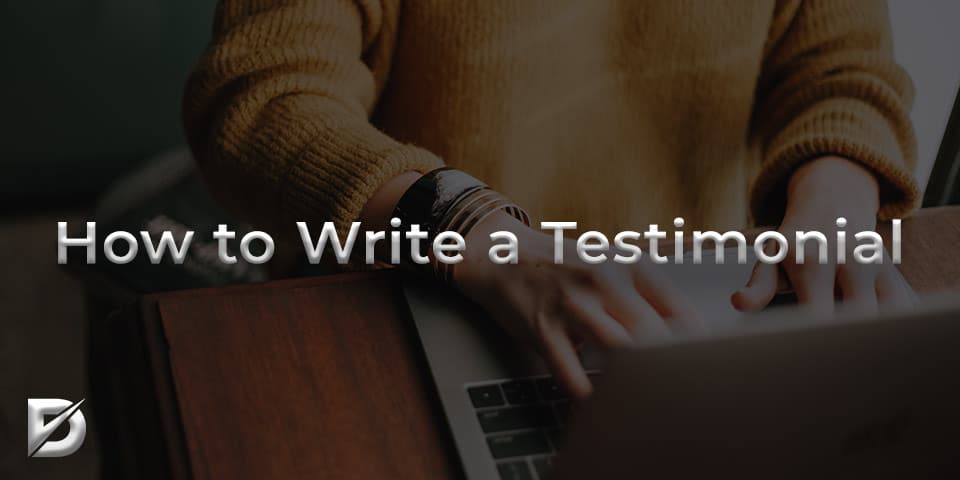 How to Write a Testimonial
Getting a testimonial and sharing it as how it may do not work sometimes. It is because you offer some text to be read, and you should gain the attention of your clients. When testimonials get longer, it may bore your clients, and you can lose their attention. Therefore, they should be short, direct, and worth reading.
Besides, if you ask for testimonials from your customers, they probably do not know how to write them efficiently. Thus, sending a draft both helps you and saves clients from thinking too much. In this part, check some of these sample testimonials so that you can send them or their relatives as drafts.
"I just wanted to let you know that I appreciate you guys and your work! My products came faster than I expected with a little gift. I loved the way the package was prepared and the customer service. Thank you!"
"Hey, guys! Your service was great, and I am pleased to work with you.
My website's traffic increased dramatically, and the SEO strategies fit well. I get a lot of good comments about my website's design and compatibility. I'm so glad that I have met with this company.
Thanks a lot!"
Things to Consider When Preparing Your Template
In these examples, there are little parts that we have paid attention to. You may prepare your own template but be aware of these points.
Most customers do not read long texts totally. They just take a peek and see if some parts are worth reading. Hence, try to keep it short for clients to read it fast.
Being direct is significant for anything shown on websites. When people write in a roundabout way, they lose the readers almost at the beginning. It may affect the whole website's traffic rather than affecting one single article. Thus, give the main idea at the beginning if possible and add details afterward.
Moreover, testimonials should include the answers to possible hesitations. Customers can have so many questions, and you can estimate most of them probably. If you can help them to get rid of their fears and hesitations, it means that your testimonials are as powerful as possible.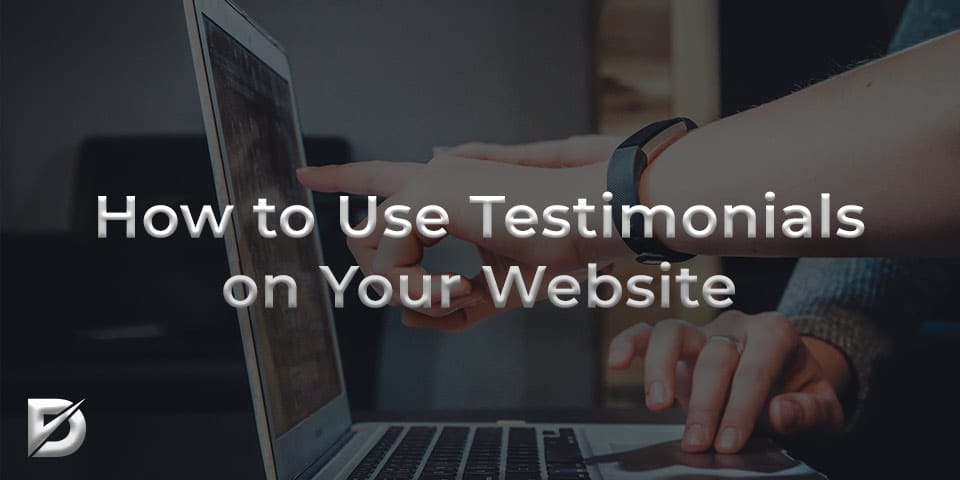 How to Use Testimonials on Your Website
You should place testimonials strategically because most users do not visit the testimonials pages even how hard you work on them. They tend to look for their needs and leave the page quickly.
Sort your testimonials from best to the weakest and place them accordingly. Put your best testimonial on the most visited and popular page.
Since clients do not search for testimonials most of the time, you can put them near to related products so that people can see that product was liked and commented on.
If a testimonial includes your keywords or key phrases, you can place them on the page that is optimized for those phrases.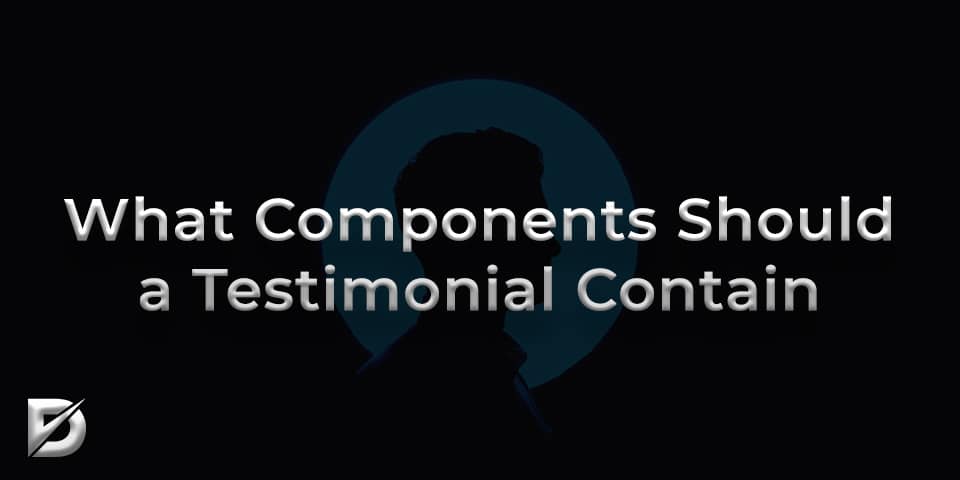 What Components Should a Testimonial Contain?
Testimonials should be credible. Hence, there are some parts that all testimonials should include. Otherwise, the source would not be certain or clear. In that case, testimonials would not be reliable and would be the same as any comment that your company can receive.
Name and Picture
Each testimonial should include the person's name who wrote it. It is because anonymous comments would not be credible. They can seem fake too. However, when you include the client's name and picture of them, it would seem more formal, real, and reliable.
Company Name and Logo
Containing the company name and logo will help your company seem more professional. Even though showing the client's name may seem enough, the company name and logo make it more credible, especially if the company is well-known.
Testimonials As a Marketing Tool
Testimonials are more significant than most people may expect. However, they have an excellent effect on companies. It is because nowadays, almost everyone conducts their business online. However, the internet is not trustable every time. People are deceived or hear stories that other people are deceived because of fraud on the internet. Therefore, businesses need reliability to have a place on the internet and sell their products.
FAQs on Testimonials
Why do you need testimonials?
Testimonials are crucial evidence for a company's relationship with its clients. While they are marketing tools due to their ability to build trust, they significantly increase companies' reputations.
How do endorsement and testimonials differ from each other?
Endorsements are given from celebrities to increase reputation, whereas testimonials are so much from them. Companies can receive testimonials from anyone that once worked with them. They can be well-known businesspeople or any citizen, which makes testimonials valid and proof.
How should testimonials be?
Basically, testimonials should call viewers to take action. If they are convincing enough, potential clients will not hesitate to apply for your service instead of seeking some other company that seems more reliable.
What do viewers expect from testimonials?
Viewers can see your testimonials in two ways. Firstly, they may be interested in your services, and they try to understand whether they can believe you. Therefore, they genuinely seek your testimonials and read them carefully. Secondly, your viewers may examine your company and services. If you place your testimonials strategically, they can encounter them and get convinced to work with you while viewing your website.
How do references and testimonials differ from each other?
Employers give references for their ex or current employees to show other companies or people that their employee is qualified for the work environment and job. However, testimonials are written by pleased clients and partners for companies. They show and increase the reliability and quality of a company.
How to Write a Testimonials In Short
There are a lot of tools that you can use to increase your company's reliability. You can invite your clients to your physical shop, you can use social media accounts, and you can keep in touch with your clients. Rather than these strategies, testimonials are important tools for building trust and marketing. They are social proofs of your services coming by real people. Placing them on the right pages and including writers' names and occupations will make them more powerful. This will increase your sales and reliability excellently.