What is the first thing that comes to mind when you find a company and want to learn about them more? That's true, about us page! Let's take a look at how to write an about page.
Usually, people visit those pages to get information about the company's history, so it is a good idea to write a powerful about me page.
A well-written about us/me page with a powerful mission statement can help you attract potential customers.
In this article, you'll find:
What is an about page,
How to write an about page,
A few real-life examples.
What Should an About Page Include?
An about page gives brief information about a company or a brand. Those pages generally include:
How the company/brand was founded,
Which features make them unique in the market,
What are the central values of the brand?
These are essential key factors for building trust among customers. For instance, let's look at Yellow Leaf Hammocks' about us page. They sell their high-quality products by telling their stories. Telling stories about your products will humanize them, and as a result, people will feel a connection with them. They create a story and a picture of families who put their effort into work so that people can understand their positive effect on those families.
Every brand or company has something to tell, so use your creative language skills to form a strong "About Us" page. Using descriptive and sensitive language with the help of catchy graphics will put you before the generic ones on the landing page.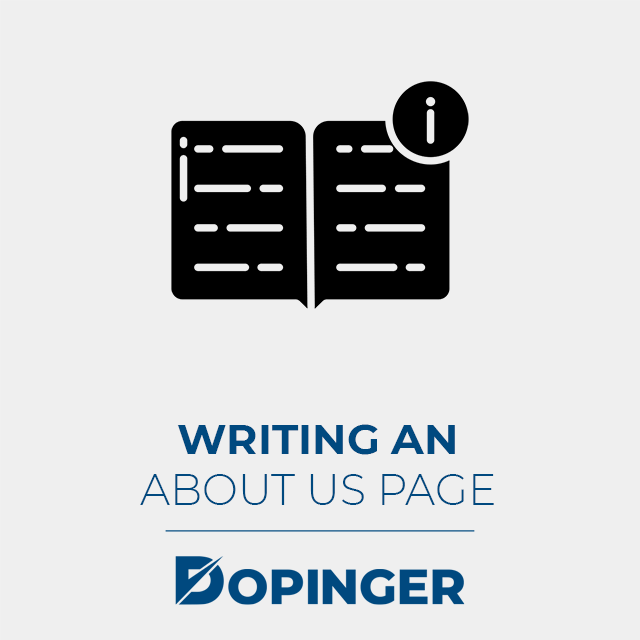 How to Write an About Us Page?
There are no particular rules for writing an about us page, but the tips below may help you while writing.
Including a value proposition.

Emphasize how your company differs from others and include it on your about page.

Creating a brand story.

Instead of just writing what your company is about, include a story that can make your about page more interesting.

Including images.

Images make it easier for the user to look at your page. You can use images on your about page as well.

Include some social proof.

What you write on your about page is important, but proving them right is more important. So, be sure to back your story up.

Including call to action points.

Once you've created an interesting about page, you can include call-to action buttons to get one step closer to your goals. 
Now let's take a look at these tips in a more detailed way.
Determine and Include Your Value Proposition
Determining your company's different points from the others is crucial at this point. Find the best selling point of your services/products and form an about us page around it. In this way, you can attract potential customers by creating a positive image in their minds.
For example, if your company focuses on the cruelty-free notion, explain how you achieved it and why it is essential.
The first step you take should be determining your value proposition while starting a company. If you have a strong basis, you will not spend too much effort when you write the about us page.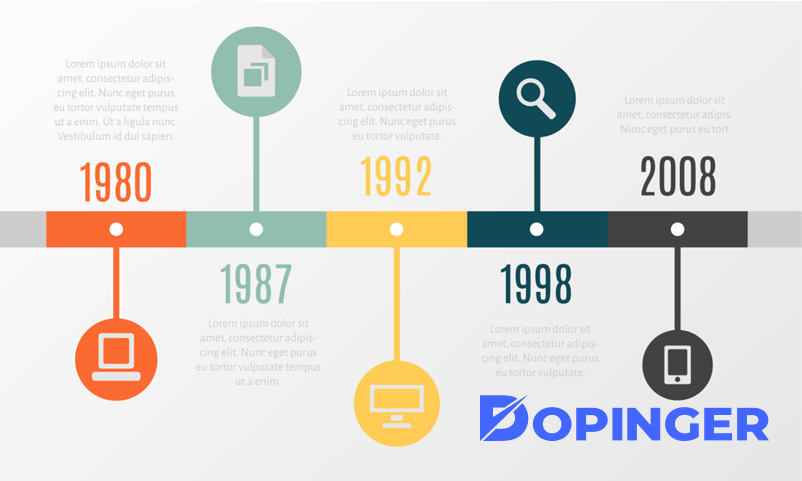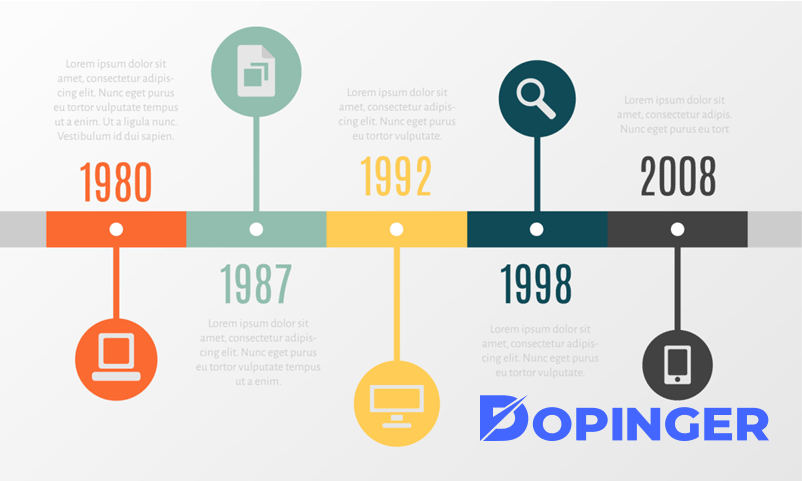 Create a Catchy Brand Story
Telling a catchy story is the most critical step to stand before the others. Most clients will want to learn how you get into the position where you are right now. Tell them about how you started this journey and make people feel empathy for you. Creating a timeline and underlining may help you put events in a systematic order.
Include Images
Including images of people in your team or the founders' photos may positively impact the visitors. People are likely to look at the faces on a page, so controlling the reader's focal point can be used in a good way.
Social Proof
You can tell anything you want on your brand's about page. However, people will want to see some proofs that you are genuinely trustable.
You may not like social media, but it has considerable power in today's world. Including some reviews from Google etc., some comments from social media platforms about your brand, or providing a list of your powerful clients will increase your statements' credibility.
Your call-to-action points
If you successfully created an about us page, the customer will have already been positive about you. Since you don't want this feeling to fade away, you should provide some call-to-action points and keep in touch with them. Those ideas below may be helpful if you are interested:
Make them get into your subscriber list.
Join a survey.
Connect on different social media platforms.
There is no limit to this list. You can add many things, but these are the basic ideas.
Let's look at some real-life examples.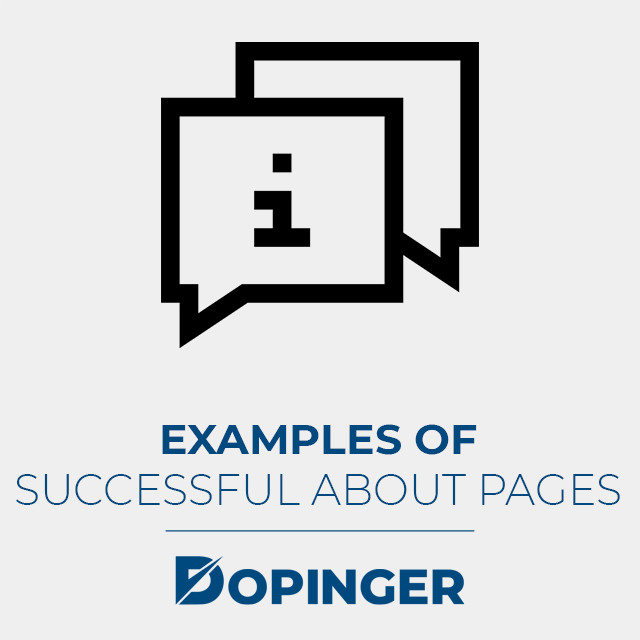 A Few Examples of Successful About Pages
We have explained how to write an about page in the best way you can. Now, let's take a look at the about pages that are already successful. These pages can be a guide for you to create your own about page.
Yellow Leaf Hammocks
Yellow Leaf Hammocks is a useful example to show how to tell the story of your brand. They show how hammocks support artisan weavers and their families in their stories. Also, they display some pictures of those families so that people feel committed and warmed up to this brand.
Eight Hour Day
You may assume using formal language is more appropriate while writing an about page, but people like it when you sound friendly. Of course, a formal voice sounds more credible and increases trust, but adding some fun will not ruin the whole image.
Eight Hour Day company shows the founders' images and their names on their about page so that people can humanize them in their minds rather than just words. Using familiar faces is also an excellent choice.
Since they explain themselves in daily language, not by using industry jargon, people from every generation can understand easily. You should be clear, and customers should not be confused by your statements.
FAQs on About Pages
What is the about page?
An about page is where you tell your visitors/potential customers how you started your company or brand, what your story is, and who you are. It is essential to create a successful first impression. 
What should be on an about page?
On an about page, you can first tell what your company is, what your values are, and then create a timeline that also contains your story.  
How can I create a company profile?
Identify your purpose.
Tell a story.
Cover your values.
Include the "social proof.
How important is an about us page?
An about us page is one of the most vital pages on your website. That page is where your customers get to know you and where you create the first impression. If it is well-written, it can attract people and make them use your service or product.
What makes an about page good?
An about page is good when you express yourself clearly. If you state your goals clearly, tell your brand's story genuinely, and make customers feel committed to your brand, you have a good about us page.  
Writing an About Page in Short
Creating an about page may seem like a piece of cake, but sometimes it is not that easy. There are some key points that you should consider like your value proposition, images, brand story, social proof, and call-to action points. If you have a way with words and follow the steps mentioned in the article, then you can create a strong about us page. We hope this article was helpful.