Site traffic, which is very important for website owners, refers to users visiting a website in general. Site traffic, which you can analyze with various performance tools, provides important insights into your website performance when viewed with details such as from which source and which page it came from. You can sometimes measure website traffic on a session-by-session basis. You must act strategically to attract people to your website and increase page views. In this article, we will show you a few easy ways to increase website traffic without SEO.
Use Social Media
Your social media profiles are important. You can attract people's attention with the sentences that will describe you. It could be the services you offer. For the profile photo, if it is a personal profile, you can use your own photo, and if it is a business profile, a logo will be suitable. Do not skip cover photos on Facebook and LinkedIn platforms. Fill in the about me articles completely. Of course, since we are talking about driving traffic to the website, do not forget to add your website to your profile.
You should be aware of who you are addressing on social media. Who should follow you, like, and comment on you? If you determine a target audience and act accordingly, you will take a more solid step. For example, age, gender, region they live in… You also get engagement when you use hashtags according to your target audience and follow those people. Thus, you manage to attract people to your profile, and the flow to your website begins.
You need to be active and engage with new audiences. Do not forget to share it on social networks every time you upload new content. It is completely free and helps a lot in driving traffic to the website. You can also direct users to your website by organizing different competitions in these channels to increase your social traffic referrals. In periods when you offer discounts in your marketing efforts, you can use these discounts on social media and in your e-mails and attract consumers to your site with a link redirect.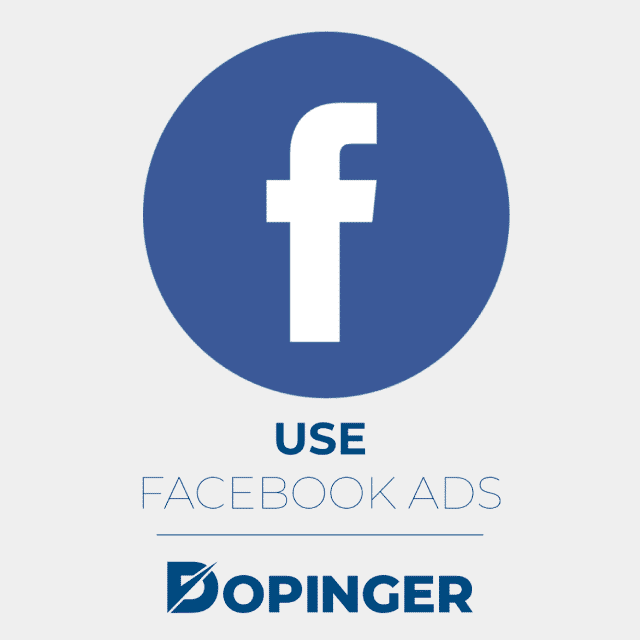 Use Facebook Ads
Using Facebook ads is an effective method to drive traffic to the website. Using Facebook Ads always puts you one step ahead of other users. Instagram and WhatsApp platforms are on Facebook infrastructure. You can log in to most apps or websites with the Connect with Facebook option. Although Facebook is not the 1st most used social media, it is still actively in use, and you can gain a large traffic interaction with your ads. Facebook Ads is a cheaper alternative to Search Engine Ads. CPC (Cost Per Click) per day is about $1.72 per day. You also decide how much you want to spend daily and how long your ads stay on Facebook.
Those who say they are afraid of failing on the Facebook Ads platform can benefit from Facebook Ads experts. Today, 30% of Marketers believe that the highest Digital Return on Investment (ROI) comes from Facebook Ads. Using Facebook Ads is one of the best ways to get conversions, increase your awareness and make evaluation analyzes and reach even higher.
Advertise on Instagram
Instagram is another hugely popular social media network for advertising. Instagram is for those targeting younger audiences as 71% of users are under 35. Since Facebook owns this social media platform, its working method is quite similar to Facebook Ads. You get the chance to select targets from three different categories and targeting options (like age, gender, language, country, etc.). You can combine these objectives by selecting the ones that best suit your brand's goals.
We recommend that you do experiments a lot with what you have on your ad. Since Instagram targets the visual, it is very important to create attractive campaigns. It is an awesome way to attract visitors to your website!
Use LinkedIn
LinkedIn is a very professional social media site as the user group is specific. Talented employees or professionals from all over the world use LinkedIn. That is why it is a great platform to drive traffic to a professional or business-oriented website.
First of all, your LinkedIn you must completely fill in your profile. Make sure you have all the essentials (summary, profile photo, website link, etc.) You need to personalize your profile but also to keep it professional-looking. Business-related content on your LinkedIn profile will drive traffic to your website.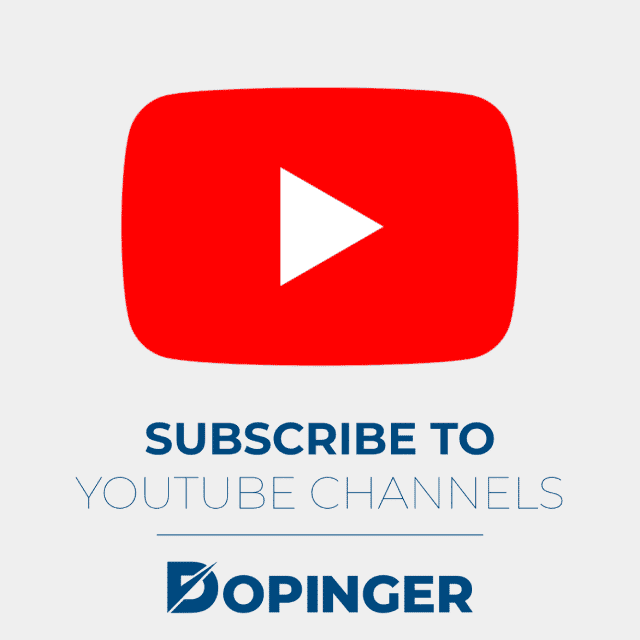 Subscribe to YouTube Channels
Subscribing to YouTube channels is another way of influencer marketing. You can pay video creators or create them yourself to make videos. You can make or demand the video creator to make an exclusive sponsored video. All the videos will be about your products (from unboxing to vlogs where your products need to be the focus).
Mentioning you in part of the video is another option. The owner of the channel mentions your brand or product somewhere in their video. The product will not be the focus of that video, but YouTubers will advertise the usefulness of this product or service. Prices may vary for a sponsored video. The larger the channel, the higher the price will be. Some channels also pay per video, and some others pay per view. Some of the things to consider when choosing a channel are channel size and viewership.
Connect With Influencers
People have started basing their needs according to what they see on social media from the influencers. Nowadays, they either care about influencers or the opinions of experts in this field. So, if you use it in a proper way, influencer marketing can be a good way to drive traffic to the website.
Influencer marketing is a fairly easy stage to get started. First, you need to pick the influencers you are planning to work with, interact with them, and then you can ask them to promote the products or services you offer. The best part about this method is it does not cost a lot of money. A lot of influencers are grateful to get free products in exchange for their advertising services.
Do a Social Media Contest
Brands frequently use the method of organizing contests on social media to increase brand and product awareness. With these competitions, you can both attract followers to your social accounts and increase website traffic without SEO. Brands usually hold these competitions on social media during a campaign period or to attract followers to the page.
Check Your Website Speed
Page speed is a measurement of how fast the content on your page loads. Page speed is also a big factor in providing a better user experience. Research reports show that 40% of users leave a site that takes longer than 3 seconds to load. Reports also state that 80% of visitors will not return under such conditions. Slow-loading sites cause retailers to lose 2.6 billion in sales each year.
If Google detects that users are spending less time on your site, it will lower your site's ranking. The lower your site is, the less visible it will have. This will ultimately affect your organic traffic value because it will be difficult for the user to find your site.
Check and improve your page load speed and server response time for both mobile and desktop to make sure no visitors leave your site due to slow speed. You must select images under 100 KB to use on your page. You should keep the size of your HTML, CSS, JavaScript files under 150 KB. Enable the browser cache. Remove unused scripts from the page.
Send E-mails Regularly
Building an email list is important when trying to drive traffic to your website. While doing this, you can benefit from a professional email service. It can be difficult to manage your email list well through your standard email account. Therefore, you can benefit from a professional service. Send an e-mail when you publish a new article. Notify people who are interested in your brand when you enter new content on your website. Drive more traffic to your new posts and, therefore, to your website by emailing your list.
You can also create a subject-based email series. Also, you can use your email list to drive traffic to your old posts. You can also direct people on your list to your old articles by collecting your articles on similar topics under a single title: the bigger your list, the more traffic to your website.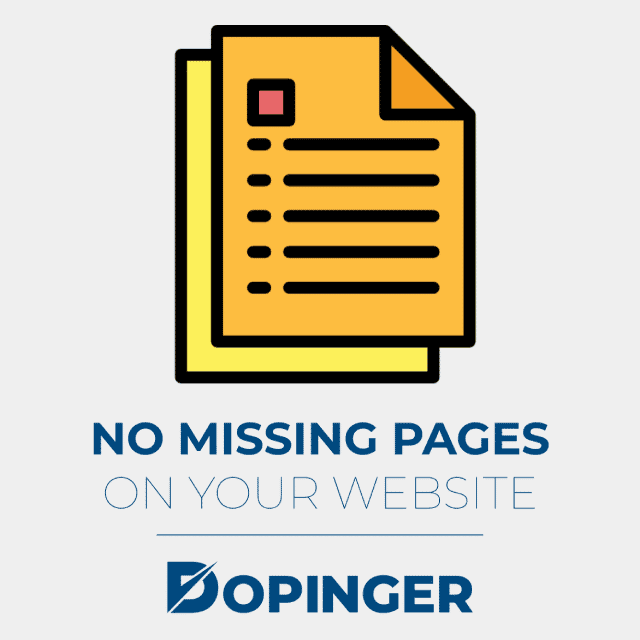 No Missing Pages on Your Website
Make sure that the "about us," "advertisement," "imprint," and "contact" pages of your website are complete. Be serious. The seriousness of the website means that you have filled in all pages completely and with high quality. When people are entering the About Us page to get information about the site, after reading your content, they should not encounter a poor quality page that is empty or has four or five inconsistent texts.
FAQs About Increasing Website Traffic Without SEO
Do podcasts help increasing website traffic?
If you think the shows would be interested in getting you featured on their podcast, consider contacting the hosts of these shows, and you can definitely expect to drive traffic to your blog as a nice gift besides being featured.
How can I host a web seminar to increase website traffic without SEO?
To host a webinar, find a handful of co-bloggers or brands with a high readership in your target market – then pick a topic that you all are interested in and know about. You do not even need to embellish it from a technology or presentation standpoint; just sign up for an account that allows hosting webinars, and you are all set. The best part about webinars is that everyone who attends will bring in some of their own target audience, which creates a great lead generation opportunity for all of you, and you have a captive audience interested in your field.
Will using essential links increase website traffic to my blog?
One benefit of having internal links is that it helps visitors stay on your website. By providing internal links to relevant pages, you will prevent your visitors from seeking the necessary information from your competitors.
How often should I create content to increase my website traffic without SEO?
Discipline yourself to enter at least 1 article per day between 07:00 and 10:00 in the morning. People are at work during these hours; before starting work, they go online drinking tea or coffee and make constant calls about the issues that stick in their minds at night. You should add your content to your website before 10:00 am with very high quality and satisfactory occupancy.
Should I pay attention to the headlines?
Create headlines wisely. This is a very important strategy. Headlines are intriguing. Let the headlines attract the attention of the visitor and let them get lost in the rich content of your site full of interesting information. Offer people an online and quality library with your website. Attractive headlines attract people and trigger clicks. However, if the visitors do not encounter quality content, they will probably never visit the website again.
Conclusion on Increasing Website Traffic Without SEO
All website owners want to increase site traffic. Many people think that this requires a lot of money, but there are also free methods that can be quite sufficient. We have shared with you the best methods for driving traffic to the website. Share all your content on social media platforms. Update old content. Work with influencers. Use Facebook Ads. When you use several methods like these together, you will see a regular flow of visitors to your website. Therefore, your website traffic will increase in a short time. But now what? How do you measure your performance? Here's how to monitor your SEO practices.