As Instagram continued its growth in popularity, we began discovering new things we can do with Instagram. Now there is a significant population of marketers, social media experts, and researchers on the platform. Of course, in this day and age, it's possible to find a lot of Instagram analytics tools.
Though these apps are still new, Instagram used to be in darkness when it came to third-party apps like Instagram analytics tools. Back in 2019, Instagram has seen an influx of these Instagram analytics apps. Marketers have many options to choose from now. Today these tools help users with engagement metrics, social listening, and much more useful information.
Why Would You Need To Use These Tools?
Let's talk about why you would need to use these tools. Instagram is one of the most popular social media networks there is. With around 1.08 billion users, Instagram today gives marketers the chance to advertise their products and services to a big majority. It is easy to see that are a lot of people to reach. Thus you will need a tool to make this easier. These tools will help you analyze the needs of your customers, optimize your marketing strategy for your followers.
With the sheer amount of people using Instagram, it is only natural Instagram has the power to show you the trends all over the world. Going worldwide ten years ago was quite the feat, though today, with the help of Instagram, your message can be seen by millions of people all over the world. Of course, since we are talking about such big numbers, it is easy to get lost. Instagram monitoring and Instagram tools will help you.
Lastly, you will need help putting all this data in order, or else it will just become a mess that you can not use for your marketing strategy. Instagram tools today are necessary for people who want to get into Instagram and use all of its potentials.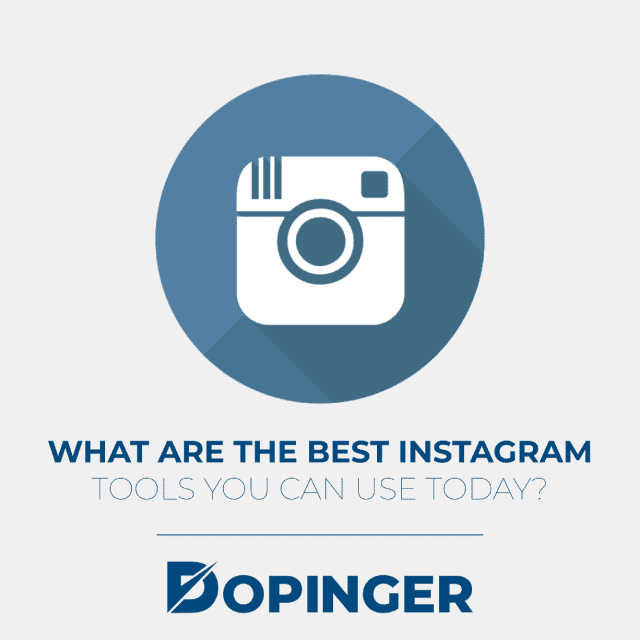 What Are the Best Instagram Tools You Can Use Today?
Today there are countless tools you can use, though a beginner's mistake is to forget Instagram has its tool to help you sort out all the information. The best Instagram Analytics tools we'll include are:
Instagram Insights
Sprout Social
Brandwatch Consumer Research
Phlankx
Social Bakers
TapInfluence
Squarelovin
Bitly
Keyhole
Instagram Insights
Instagram Insights is the current tool you can find inside the app itself. Though this tool is not as in-depth as the other tools we are going to mention, it is still one of the best tools to see how well you do. Instagram Insights is a good way to see how well your posts are doing, how relevant they are. You can also compare your posts using the metric Instagram offers you.
Though it is important to remember you can only view posts going back to two years. It is possible to see audience demographics with Instagram Insights as well. You can see which countries your followers are from, which age group they belong to, gender demographics. Another plus of Instagram Insights is the fact that it is completely free to use!
Sprout Social
Sprout Social is one of the other tools you can use. According to Sprout's website, the tool "offers Instagram scheduling and publishing features while also supporting engagement through real-time monitoring."
Sprout Social is a good way to analyze Instagram data with their graphs and Instagram metrics. One of the biggest advantages of this tool is you don't have to limit your analytics to the posts; you can also use it to analyze your profile.
Brandwatch Consumer Research
Brandwatch is a social listening product that enables you to what the name implies, watch brands. With good use, you can use this Instagram tool to gather data about business accounts and hashtags. You can track specific hashtags you choose. This will enable you to discover new trends and influencers. One of the biggest advantages this tool offers is the fact that you can easily learn what kind of content works out for you. You can even compare yourself to other business accounts in your industry.
Phlanx
Phlanx is marketed as an engagement calculator. This tool enables you to see the engagement rate of your account. Phlanx is widely used by influencers, though it is right to say business accounts and personal accounts can benefit from this tool as well. Engagement rate is the number of likes and comments you get versus your follower count. Though there isn't a magic number, the average is about %3.
One of the most useful things you can achieve with Phlanx is to see which accounts use fake followers or to see if how much engagement an influencer's posts are getting. Phlanx is a valuable tool to use, especially if you wish to work with an influencer.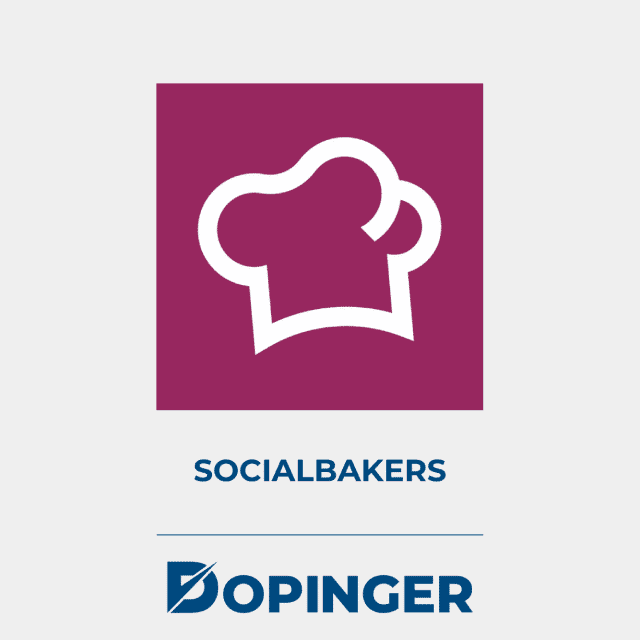 Socialbakers
Socialbakers is a great tool to use. You can see the most used hashtags, what are your best posts are, most tagged accounts, and many more data. One of the biggest advantages Socialbakers have is the fact that you can create a dashboard. It is a great way to put all the data in an orderly way. You can also use Socialbakers on your other accounts from different platforms like YouTube, Facebook, Twitter…
TapInfluence
Working with influencers can help your brand, though it is usually hard to find the right influencer to work with. Here TapInfluence comes into the picture; with its database of influencers, TapInfluence aims to help you find the most fitting influencers for your marketing campaigns.
TapInfluence has an amazing search bar that allows you to search influencers with industry-specific tags. The tool also shows you the influencers' rates. TapInfluence is an important tool to use since it makes the whole finding an influencer job easier. With tools like these, you don't have to worry about spending time searching for the right influencer for your marketing campaign.
Squarelovin
Squarelovin offers an in-depth tool you can use to display metrics on recent posts and growth. You can also use this tool for monthly analysis, though you can also see a history of your posts. Signing up to Squarelovin is free; this is another advantage of this tool.
You can manage your account within the tool, creating posts and albums. Squarelovin will also show your engagement, best and average posts, even your wost posts. With Squarelovin, it is really easy to see how your posts are doing and optimize your posts with this data.
Bitly
Your Instagram bio is an important tool you have to use. With that being said, tracking your bio link can be a real nightmare. Bitly is one of the best link tracking tools you can use.
Bitly will track your bio link as well as the links in your paid Instagram campaigns and show you how well your links are doing. Considering the importance of tracking your links in your marketing campaigns, Bitly can surely prove useful. Another one of the advantages of this tool is you can use it together with Google URL builder.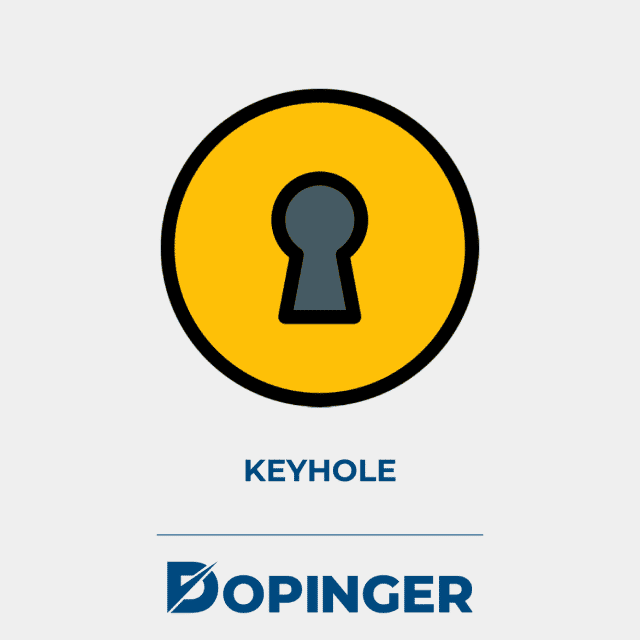 Keyhole
Today the market for Instagram tools is all about reporting about past performance; Keyhole, on the other hand, lets you see your current performance with real-time data.
Keyhole provides real-time hashtag tracking. It is a great tool to use for contests, giveaways, brand campaigns, and other marketing efforts that can use a real-time hashtag data tool like Keyhole and anything involving hashtags.
Also, it is possible to see the top posts using your hashtag, the most engaging posts that use your hashtag, and much more useful information. It is always useful to know more about your hashtags.
FAQ About Instagram Tools
Why do I need to use Instagram Tools?
Instagram tools are a great tool to see data in an orderly manner. With so many users all around the world, Instagram is a great tool to use for marketers. Data you get can make or break your future marketing campaigns. There are also tools that you can use to gather data in real-time, meaning you can see data about your ongoing marketing campaigns as well.
These tools can be beneficial for who?
These tools are widely used by influencers and especially business accounts. To reach the built-in tool for Instagram, you need to have a business account. With that being said, some of these tools can also be useful for personal accounts.
Is there a built-in Instagram tool?
There indeed is a built-in tool for Instagram. It is called Instagram Insights. Though it is not as in-depth as some of the other third-party apps, it is a valuable resource to have, especially considering it is free to use.
What can I do with Instagram analytics tools?
You can receive data in an orderly and easy-to-understand way. Different tools are offering different uses; it is usual to see tools all about hashtags or tools all about your profile and posts.
Are these tools costly?
Again, some of the tools we have mentioned can be used for free, though it is important to remember to get the most of these tools, you might have to pay.
Conclusion on Instagram Analytics Tools
Instagram analytics tools are an amazing source to use if you want to analyze and optimize your Instagram performance. Most of these tools are focused on a certain subject, though there are also tools that you can use for more than one purpose. The information you have obtained will help you with your Instagram marketing strategies as well. So, make sure to check out our other guide as well.