As the use of Instagram increases day by day, Instagram posts and profiles for brands have also become very important. There are many important factors to consider when sharing on Instagram. The factor that is at least as important as the content is the Instagram size and dimensions for images and videos.
In this article, you will learn about dimensions for the post, dimensions for Stories, Reels, and IGTV, and you will be able to share with the right dimensions.
Instagram Dimension
Aspect Ratio is the ratio of the width to the height of the image or video. This is not a height or width criterion. The important thing here is the ratio. In a 16:9 post, attention is paid to the ratio of height and width to each other. As long as this ratio is maintained, the height and width can be increased or decreased as desired.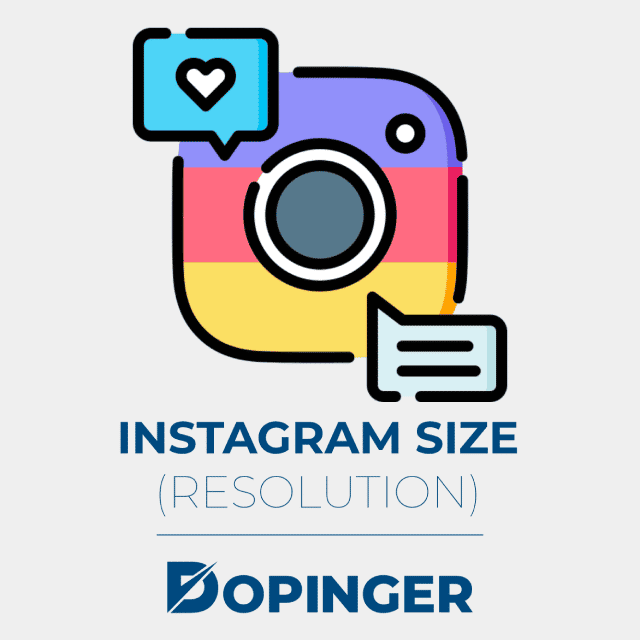 Instagram Size (Resolution)
Size, or resolution, is the number of pixels that make up the width and height of photos or videos. Like aspect ratio, dimensions are indicated by two numbers. One of these numbers indicates the width, the other the height.
For example, a 1080 x 1080 pixel post is considerably larger than a 50 x 50-pixel post.
Why Instagram Share Sizes Should Be Appropriate
Instagram is a visual-based social networking platform. It is updated frequently. With its filters and frequency of use, it is highly sought after by brands, personal accounts, and influencers. It is perhaps your best business partner to use to grow your brand. In order to create a perfect Instagram profile, it is very important to pay attention to Instagram dimensions as well as perfect shares.
Instagram optimizes your design according to its own measurement standards when you upload a video or post that you will prepare without considering Instagram share sizes. As a result, the design you will prepare will look poor quality in the flow of you and your target audience. When you upload a low-size image, the image will be of poor quality. If you upload an image that is oversized, Instagram will crop the image according to its own standards.
Let's find out the correct share sizes on Instagram now.
Instagram Image Sizes & Dimensions
Instagram is an advertising goldmine as it offers unique opportunities to engage users. Let us help you with the right dimensions for Instagram pictures.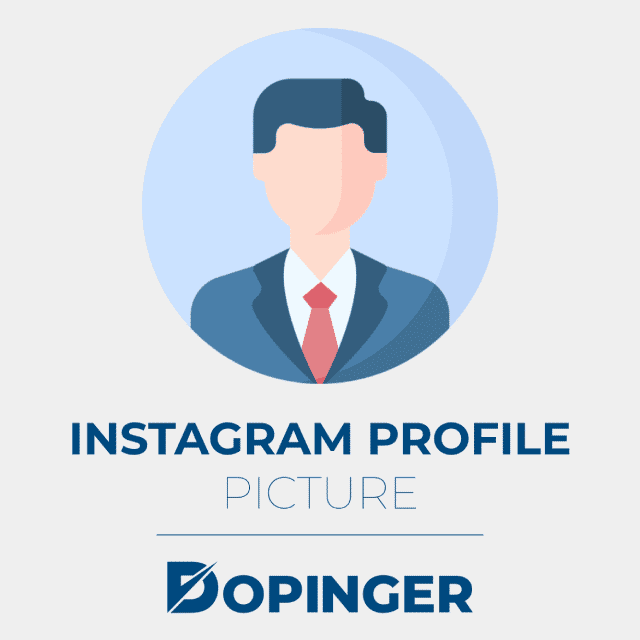 Instagram Profile Picture
The profile photo you use shows you directly, so it should therefore be sized appropriately. Your profile photo must comply with the 1:1 rule. In short, the photo you will use on your Instagram profile should be square. Instagram profile photo size should be 110 x 110 pixels.
On this platform, be careful to use your image or logo in the middle center, giving space from the sides, as the profile photo will appear as a circle, not a square.
Instagram Photo Post
There are three different share sizes you can use when you are going to share a post on Instagram. Your post dimensions can be square, vertical or horizontal. Your Instagram photos do not have to be square. There is no such requirement. In other words, you can also upload your vertical and horizontal posts without cropping. However, many brands prefer square photo sizes to make their posts look good. Your post will be great if you make sure that the shortest side of your photo is up to 1080 pixel.
Instagram photo post sharing sizes are as follows;
Horizontal Photo Dimensions (Landscape): 1080 × 608 pixels. Recommended aspect ratio: 1.9:1
Square Photo Dimensions: 1080 x 1080 pixels. If you wish, you can also set your post dimensions as 1200 x 1200 pixels above these pixels. Recommended aspect ratio: 1:1
Vertical Photo Dimensions (Portrait): 1080 x 1350 pixels. Recommended aspect ratio: 4:5
Maximum file size: 30 MB.
Image formats: JPG or PNG.
Instagram Carousel Images
These types of advertisements, which are used quite often, stand out as a very important advertising feature, especially for e-commerce brands. This type of ad format allows brands to display multiple images or videos in a single ad. You can see the details of the features below.
Recommended resolution: 1080 x 1080 pixels.
Aspect ratio: 1:1.
All formats must be JPG or PNG.
The maximum image size is 30MB per image.
Instagram allows 2-10 images per ad.
Instagram Stories
In order to share stories, which is one of the most actively used features of Instagram, you must comply with the story dimensions.
Instagram story dimensions are 1080 x 1920 pixels.
Instagram story ratios should be in accordance with the 9:16 ratio.
You can share almost anything in Stories as long as the minimum dimensions are 1.91:1 and the maximum dimensions are 9:16. Stories other than these sizes cannot be viewed on full screen in Instagram stories.
Instagram Video Sizes & Dimensions
It is absolutely important that the video strategy is done in the right way for each brand. The video should grab attention, but it won't matter much if it's not made to the right dimensions. So make sure you use the correct dimensions and specifications.
Thanks to Instagram video marketing, it is possible to promote products for up to 60 seconds. The revenues of video Instagram ads, which have the option to be used in horizontal or square format, are listed as follows:
Ensures that the desired message is transmitted to the receiver within the first few seconds of the video.
It is the advertising model that most appeals to the desire to follow the content quickly and to the increasing consumption rate.
Creates awareness about the promoted content or product.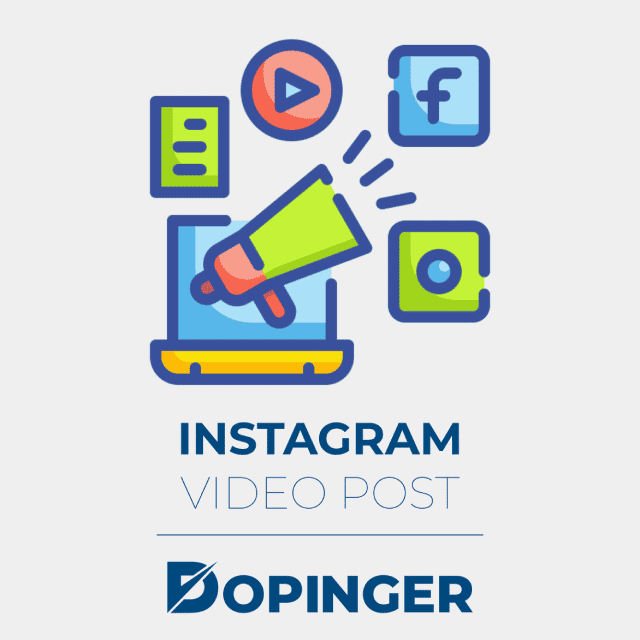 Instagram Video Post
Instagram video post sharing sizes are as follows;
Horizontal Video Dimensions: Minimum 600 x 315 pixels. Recommended aspect ratio: 1.9:1
Square Video Dimensions: Minimum 600 x 600 pixels. Recommended aspect ratio: 1:1
Vertical
Video Dimensions: Minimum 600 x 750 pixels. Recommended aspect ratio: 4:5
Recommended video formats: MP4 or MOV
The maximum video size for all formats: 4GB.
The maximum video length for all formats: 120 seconds.
Video maximum frames for all formats: 30fps.
Instagram Carousel Videos
Time needed: 10 hours.
Make sure your brand has the right balance of content so that it doesn't bore your audience into one post.
Minimum resolution

600 x 600 pixels.

Maximum resolution

1080 x 1080 pixels.

The aspect

Ratio is 1:1

All formats

must be

MP4

Any format other than MP4 is not accepted.
When you create Instagram carousel video ads, it should be a thumbnail. It is recommended that the ratio of this image match the 1:1 video aspect ratio.
Instagram Reels
Instagram story sharing dimensions are valid for Reels created by Instagram inspired by TikTok and highlighting accounts that use regularly.
Like Stories, Instagram Reels are designed to be viewed vertically, full-screen, and on mobile devices. That's why we recommend using the 9:16 aspect ratio. Shooting and editing directly on a mobile device is a good way to stick to optimal dimensions. Instagram uses 1080 x 1920 pixels for Reels (vertical) usage. Recommended aspect ratio: 9:16
Note: Reels videos have fields like the video title at the bottom, so try not to show anything important in this field. The user will not care much about this area and will focus more on the central (middle) area.
Instagram IGTV
We can use horizontal and vertical format videos in IGTV videos. These sizes are the same as Instagram Reels and Story sizes.
Vertical IGTV Size (Recommended): 1080 x 1920 pixels. Vertical IGTV aspect ratios should be in accordance with the 9:16 ratio.
Horizontal IGTV Size: 1080 × 608 pixels. Horizontal IGTV aspect ratios should be in accordance with the 16:9 ratio.
Another important point is the aspect ratio of your IGTV cover photo. The cover photo should be appropriately sized as it will appear on your profile and IGTV categories. We recommend an aspect ratio of 1:1.55 and a pixel size of 420 x 654.
FAQs About Instagram Dimensions
Why are Instagram image, and video dimensions are important?
When sharing on Instagram, knowing the image and video sizes and editing your posts accordingly will make your profile look more organized.
How can I know Instagram Image and Video Sizes?
You can learn all the dimensions in detail from our Instagram Dimensions for All Images & Videos article on our site, and you can reach a more professional look.
Do Instagram dimensions affect my shares?
Instagram dimensions directly affect how your posts will appear. Posts that are not shared in the appropriate sizes may appear clipped and truncated.
How do I resize photos for Instagram?
To avoid quality issues with your Instagram photo, you should always try to resize your photo to the appropriate size and aspect ratio before uploading it to Instagram. You can resize your Instagram photo with various desktop and web photo editors like Adobe Photoshop, LightRoom, and more!
Does Instagram reduce image quality?
You will see your photos are blurry when you upload more than 1080 pixel photos. If you upload an image larger than these dimensions, Instagram will automatically compress the image for viewing. Excessive photo compression degrades image details, greatly affecting quality.
Conclusion on Instagram Dimensions
While only videos and images with square dimensions can be uploaded before, this feature of uploading frames has been removed. Your photos and videos must follow Instagram's aspect ratio guidelines. Otherwise, the points you want to emphasize will not appear in the content you share. Important parts of the image may spill out and will not look nice in your post. For this reason, you should definitely pay attention to post sizes when designing your content. For more info on Instagram check out our guide on Instagram username ideas.