Are you aware of the power of the application on your cell phones? Instagram is not the same application as it was used to be. It is a brand new marketing platform in itself. If you are ready, let's start our journey of Instagram marketing.
What Is the Instagram Algorithm?
About five years ago, the algorithm of Instagram was changed. From that time, the Instagram feed has not flowed as chronologically as it was. On your feed, the posts are shown by the relativity of your interests, the accounts you are interacted with, the posts you like, etc. We will discuss how to be friends with the algorithm later on.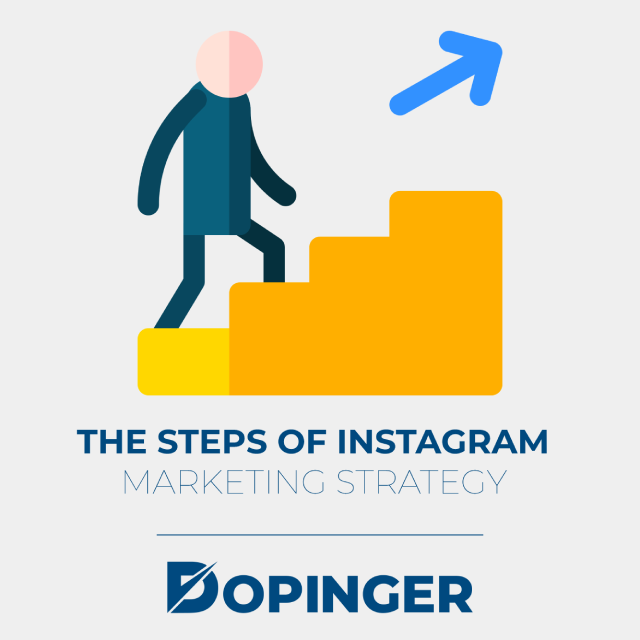 The Steps of Instagram Marketing Strategy
Instagram marketing has a certain formula, but you have to know how to apply it to yourself. It won't be hard as you thought, but it won't be easy either if you don't make an effort on it.
Time needed: 3 days.
What Are the Steps of Instagram Marketing Strategy?
Switch your account to a business profile

First of all, start with switching your account into a business profile. Your account has to be public, and also you can choose the field you are in.

Set your target on Instagram

You should know why you are on Instagram. Do you want to be a public figure or become a brand?

Get to know your audience

If you don't know your audience, what's the point of Instagram marketing? The ages, locations, incomes, interests, genders are essential parameters to get to know your audience.

Analyze Your Competitors

Do small research about your competitors.

Create your brand

Even you don't start an actual brand, somehow, your name will become a brand in itself. You should be taking care of your Instagram feed.

Make a calendar

Most of the successful brands are posting on Instagram a minimum of five days of the week.

Expand your follower base

Increasing your number of followers is very important for Instagram marketing but don't buy followers.
Switch Your Account to a Business Profile
A business profile provides you opportunities to put your finger on the pulse of your audience. You can improve yourself and your content by checking your insights regularly.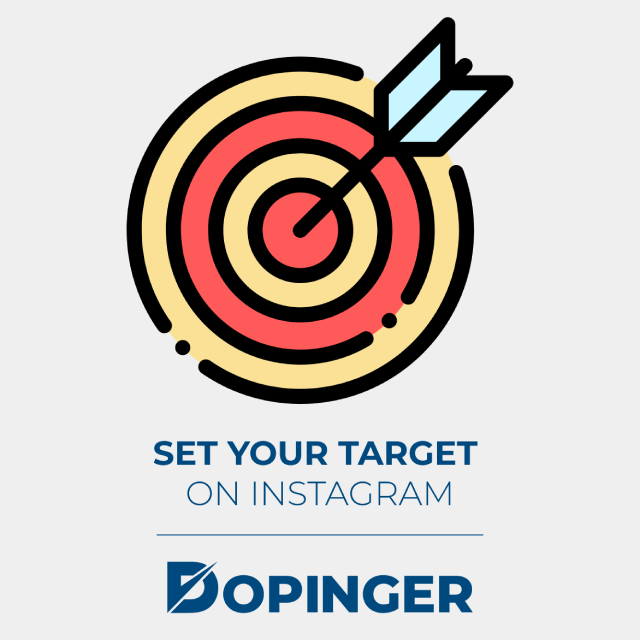 Set Your Target on Instagram
Are you going to sell your products? After you answer these questions, life would be easier for you. Knowing what you are doing will turn to you as time and energy, and who knows, maybe as money. This is where Instagram marketing starts.
This journey would probably belong, and you should decide what you want. Don't be hesitant about having more than one target. Just focus and work on them.
Get to Know Your Audience
For this step, you should put in some effort. You can check over the hashtags related to you and view the profiles. These profiles are given you a great hint about the prototype of your audience.
Analyze Your Competitors
Try to understand their marketing strategies, investigate their posts, captions, even look up to their followers. Let your competitors inspire you but don't copy their contents one-to-one.
Create your Brand
You may use the same filter for every post or use similar shades while you are taken a picture. Also, the posts should be in high definition. Your feed would appeal to the eye at first sight in this way.
The captions are as important as the posts. You should define yourself as a "caption style." You may make jokes in captions or prefer to keep them simple. Don't forget if captions and posts are matched together and the whole feed tells us about the vibe you desire to give, then you are successful.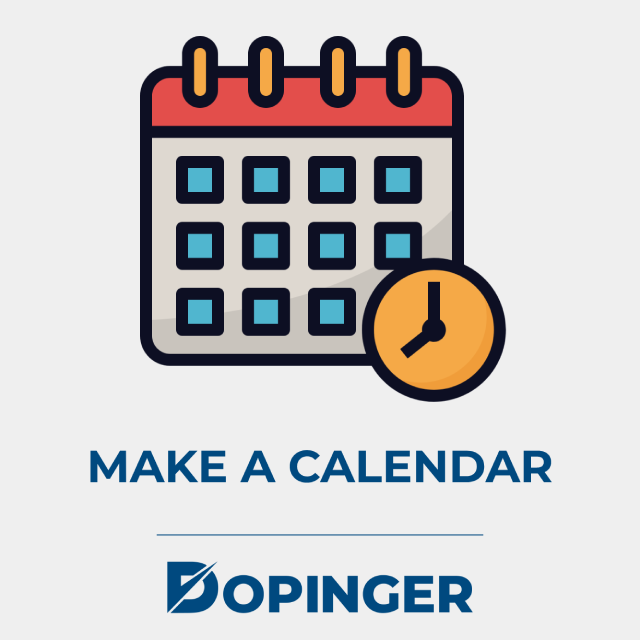 Make a Calendar
Your audience also would like to see that kind of frequency as well. You may make a calendar yourself and note down the posting days, the hours, and the types of posts. Timing is really important.
Frequency provides you to reserve your seat in the algorithm; keep that in mind. Also, making a calendar makes it easier to follow special days and make some thematic posts.
Expand Your Follower Base
Fake followers are noticeable and can be a huge drawback. It won't be efficient for your account anyhow. Make an effort and wait for the increment of your followers naturally.
Your username should be catchy and simple to search. People should remember you from the first sight. Follow the accounts on your field to keep the interaction; you can feed each other mutually. Also, don't forget to promote your account on different social media platforms.
What Types of Content Should You Post?
Here is a quick list of content that you should be posting.
Selfies
Giveaways
Stories
Reels ask questions
Create polls
Live stream
IGTV
Instagram provides you plenty of opportunities to diversify your content. Stories, posts, reels, filters, IGTv… You can use whatever option you want. However, there are certain things that attract the audience's interest. Let's see together what they are.
Selfies
Don't share your selfie every day but try to share it often. Your audience wants to see you in your natural state. You may involve your beloved ones, family members, pets, or plants in your selfie. The audience likes to see you and a part of your life. It gives a sincere vibe.
Giveaways
It's a very simple and effective way to gain followers. The thing you are giving away is not to have to be expensive. The audience wants to win something for free, and while they are waiting to win, they get to know you better and make a connection with you.
Stories
Your audience wants to see what you are eating, what you are watching or who you are with today, and where you are. Try to upload stories every day to remind yourself of them. Also, you can add your stories to "Highlights" later on and extend the time they spend on your profile.
Reels
Reels is the brand new tool that Instagram developed. You can record fun reels and edit them with some good music. Always remember that Instagram likes you to see that you try their new feature. As you use the new tools, Instagram is willing to highlight you even more.
Ask Questions
In the stories or posts, try to ask questions to the audience. You may add little questions to your captions and let your audience comment on your post. It will increase your interaction with the audience.
Create Polls
Instagram stories give you several opportunities for you to keeping up with your audience. Create polls about yourself and increase the desire of the audience to get to know you better.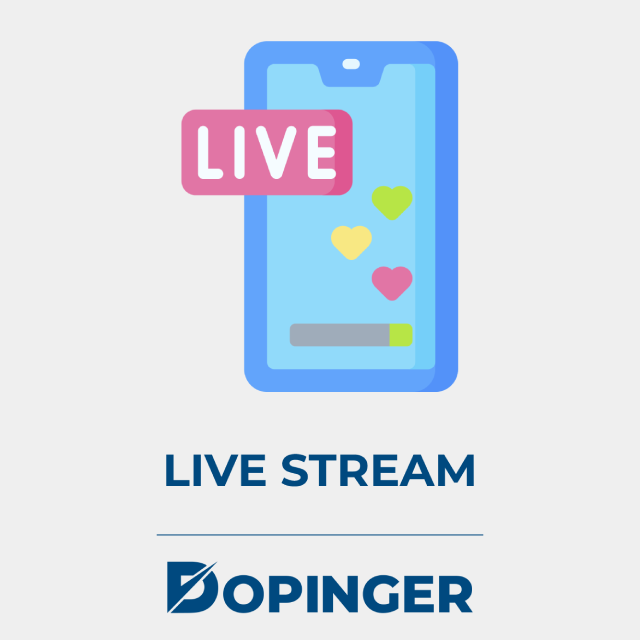 Live Stream
Nowadays, streaming live on Instagram is very popular. Live streams are very beneficial for making strong of your connection between you and your audience. Seeing you in real life makes them feel closer to you much more.
IGTV
You can use IGTv for short videos, which are up to 60 minutes, and can upload a video of your one day as a short vlog or a fun video with your pet. You can create sponsored content on there, and you are also able to upload the live streams there.
FAQs About Instagram Marketing
How can I earn money on Instagram?
As the number of your followers is grown, you will attract the brands. You can create sponsored content with them, such as videos, stories, etc. You may be a brand ambassador in one day. Also, you can just sell your own products of your own brand.
What are the biggest mistakes about Instagram Marketing?
If you have done already, don't be upset. From every, you learn something. In case the hashtags should be on point, be careful about the availability of your content's format. Don't buy fake followers or likes. It won't make a good impression if it is noticed, and trust me, it is noticed.
Is Instagram marketing worth the investment?
Yes, it is. Instagram has 500 million active users daily. Day by day, Instagram is becoming a serious marketing platform. The options it provides for you to be seen are very wide and quite simpler.

How can I increase the engagement on Instagram?
Besides the things mentioned above, you can answer the direct messages of your followers as much as you can. Also, you should take their feedback seriously and improve yourself beneath their desires.
What is the best time to post on Instagram?
Usually, Wednesdays are the best for posting on Instagram. However, you should definitely check your insights for that. The analytics show you the most and least interacted days for each post in detail.
Conclusion on Instagram Marketing
You can easily understand the tips of Instagram marketing strategies with the help of our article. The importance and benefits of the different content types, the steps you should take to be a marketer are clearly told. Also, the things you should avoid are mentioned on the way to success.
Meta: Instagram marketing seems easy, but you should understand the formula first. The searches are done and written. This article will literally be your guide. Need more detail? Then see the effects of Instagram ads on marketing.