Nowadays, people cannot live without Instagram. Every day, thousands of new accounts are signed up. In order to be popular on IG, you can do lots of things. For example, you can share high-resolution and unique photos and videos or use related tags. Or, to get more followers, you can use the 'follow for follow' tactic or run sweepstakes. However, if you do not have a good Instagram username, all of your efforts may come to naught. Just take a look at your 'Following' part. What do you see on the page? Of course, popular accounts have cool or imaginative usernames. However, finding the best name may be challenging for you. Don't worry. We prepared a very comprehensive guide to give you Instagram username ideas.
We are going to talk about many Instagram username-related topics. Do you know the differences between Instagram names and usernames? First, we are going to answer this question. Second, we are going to learn the fundamental factors of finding a good username. These can be categorized as determining your purpose on IG, targeting the right audience, using related keywords, keeping things simple, unique and memorable, and checking the availability problems if there are. Third, you will also learn how to check Instagram username availability; you can visit the Instagram own sign-up page or use online username availability checkers. Fourth, if you do not know how to change your existing username on your desktop or mobile devices, you will be able to learn how to do it as well. Finally, we are going to give you a list of funny and cool username examples for your inspiration.
So, let's get started without wasting time on further jabbering!
What Are Instagram Usernames?
Instagram usernames can be easily defined as the title of your account. It is located at the top of your profile. Besides, you can also find your username at the end of the profile URL: instagram.com/username.
Differences Between Instagram Name and Instagram Username
You have two important components to be remembered by other Instagram users: Your name and username. However, many people think they are the same, but they are not; the differences are obvious. Do you know what the differences are? Just keep reading.
• The first and the most important difference is that your Instagram users cannot be used by anyone else. In other words, two Instagram users cannot use the same username at the same time. On the other side, people who have the same name and even surname can use the same 'name' in their biographies.
• A username can only include letters, numbers, periods, and underscores, whereas Instagram names can include emojis, special characters, etc.
• Usernames follow the @ symbol and cannot be longer than 30 characters. However, names can be.
• Names are related to who you are and what you do on the platform. However, usernames can include unreal, funny, cute, or cool words.
• Names are located under the profile photo. On the other hand, usernames are located at the top of the profile page.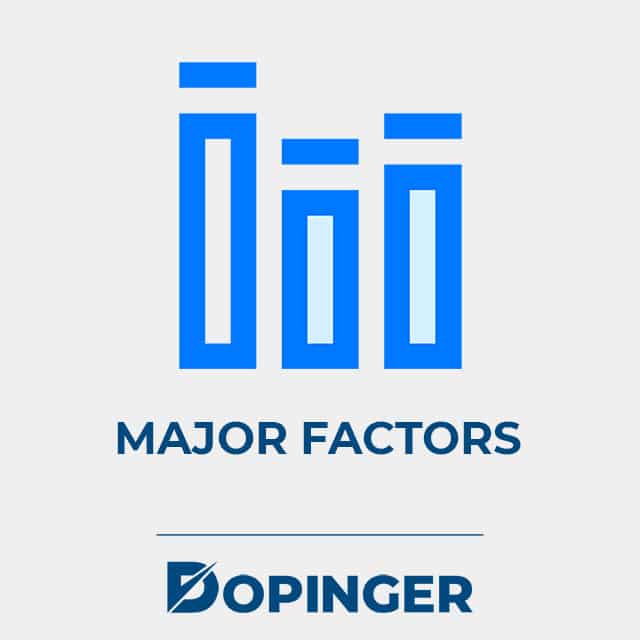 Major Factors of Finding a Good Username
Before looking at Instagram username ideas for girls and boys, you should understand the major factors that affect finding the correct username.
Usernames Depend on Your Purpose
When setting up an Instagram account, you should decide on your account type. Ask yourself, "What is the purpose of my account?" and "What do I want to do on IG?" You can create an account to share your own photos and videos from your daily life. Or, you can create an account to see what your family members, friends, or coworkers are doing. Or, you can create an account to grow your business and improve its existence on the internet. Based on the purpose of your account, the account type will be different, of course. Below, there are three main account types.
Personal Instagram Account: As you may guess, personal accounts are the most significant part of Instagram. You can follow your favorite restaurants, hobby-related accounts, movie actors/actresses, or singer accounts. Or, you can only follow your close friends and relatives. For example, if you choose the second option, you can use a funny nickname or a secret code.
Business Instagram Account: Business Account provide premium features not available on other account types. The main idea of Instagram business accounts is to reach your potential customers or clients and create closer relationships with them. Thus, you can promote your products or services, improve your brand, and build stronger brand awareness.
Hint: Instagram username should be consistent with your other business accounts on the web.
Creator Instagram Account: According to Instagram, if you are a public figure, content producer, artist, or influencer, you can create a creator account. These accounts are similar to personal accounts. For example, influencers share posts and stories from their daily life. Since influencer account collaborates with brands to make money, these accounts are also similar to business accounts. The primary purpose is to create their own personal audience.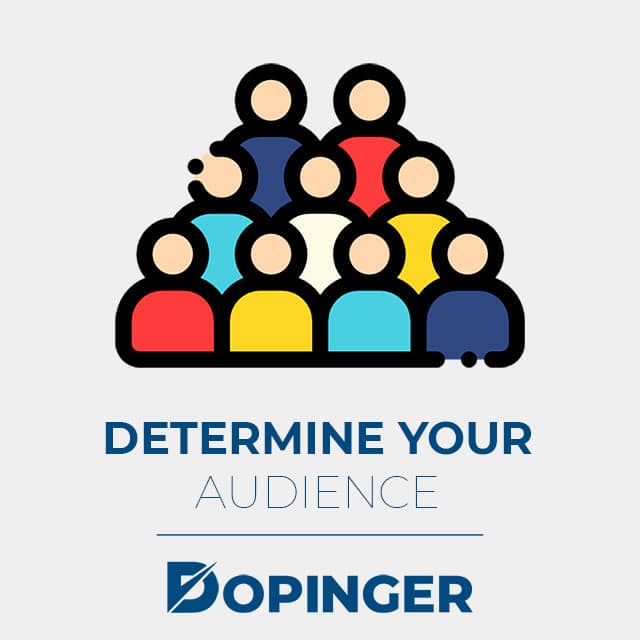 Determine Your Audience
Usernames depend on your target audience. For example, if you try to reach potential and/or current customers through a business account, then you should use a serious name. On the other side, if you only use the platform to follow family members and friends, then you can use a funny nickname.
Focus on Related Keywords
Especially when you have a business account on IG, industry-related words in your Instagram username will have a good impact on your target customers. However, what if you don't know how to check keywords?
Many internet users prefer to use hashtags to increase their visibility and discoverability on social media platforms, especially on IG. You can use them to find out related keywords to use for your username.
Here are the steps to find content-related keywords by using Instagram hashtags.
• Open the Instagram app on your mobile devices
• Log in to your account with the username/phone number and password
• Get on the Explore page
• Tap on the search bar at the top of your screen, and type a keyword. You can search for the following; 'Top,' 'Accounts, 'Tags,' 'Places.' Tap on the 'Tags.' You will see other related keywords in the Tags part.
You can also use Instagram hashtags generator tools, such as All Hashtag or SISTRIX. At the end of your keyword research, the results can help you create your username on IG. When people search for a specific keyword, your account will be able to attract attention.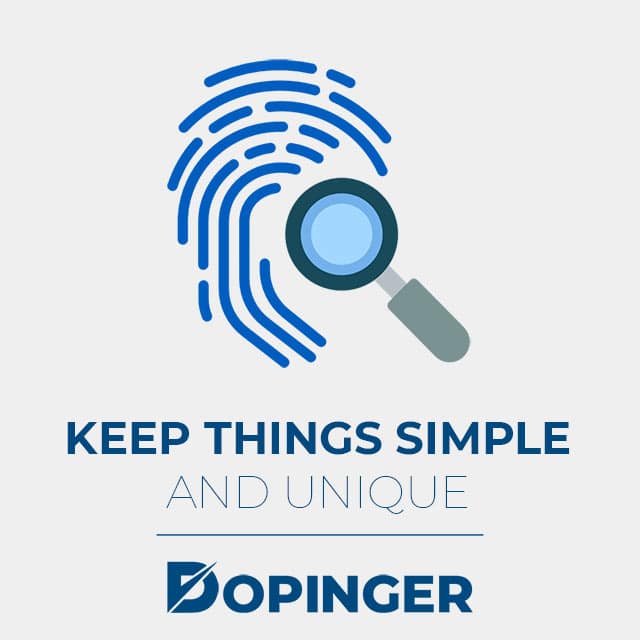 Keep Things Simple and Unique
After you decide on your purpose, just keep things simple. All you need to do is to find a clear, simple, catchy, and easy-to-remember name. In order to find this, keep numbers minimum; meaningless numbers may appear spammy to other users and avoid long and complex words. Make sure the username has a proper meaning.
Hint: The username should be easy to spell; otherwise, other users may not find you whenever they want.
Check Whether There Are Availability Problems
Let's say you found a perfect username, but what if someone else has already caught it? It is a big disappointment, isn't it?
To check the availability of a username, there are different methods; you can use Instagram's sign-up page or username availability checker tools on the web. We talked about both below in a more detailed way.
Hint: When you use the same Instagram username that you have on Twitter, Facebook, or other social media networks, people will be able to find your accounts easier.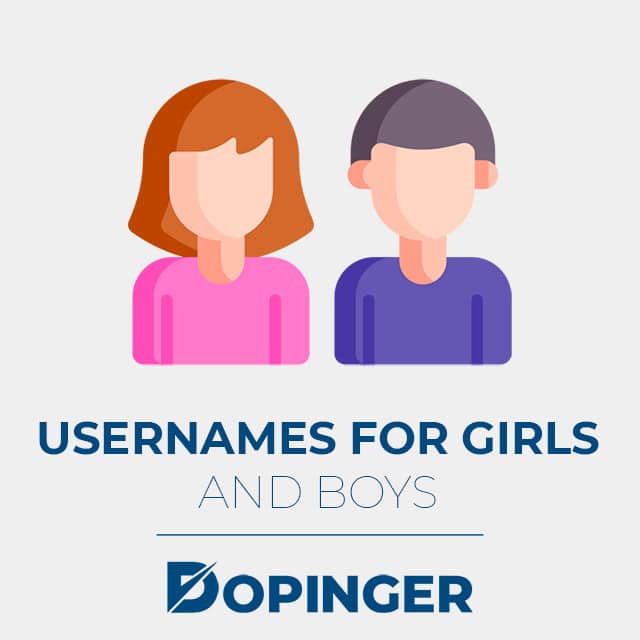 How To Find the Best Instagram Usernames for Girls and Boys
If you are going to join Instagram or change your existing username, you should find a unique, memorable, and attractive one. But, how are you going to do this? Don't panic, and take a deep breath.
When you have just joined Instagram, a well-known nickname can help you more than you think to increase the number of followers. This is because others will be able to find you easier and faster; your discoverability will increase.
Instagram username needs to represent who you are and what you are doing on the platform. Let's take a deeper look at what we mean by representation. For example, you are a Britney Spears lover, and you wish to create an account to share her concert photos. What do you think are the possible usernames? '_britneyspears_,' 'britneyspearsfans,' 'britney.spears,' 'picturesofbritney' are some good ideas. When someone searches for 'Britney Spears,' they will be able to see your account as well.
You can also use something that defines you. Think about your favorite movie; you can use its movie charters or memorable moments. Let's consider Harry Potter. Dobby was a house-elf who served Draco Malfoy's family. Malfoys were behaving rudely to him. However, one day, his master gave a sock to Dobby. Dobby says, "Dobby has no master. Dobby is free" Everyone knows that moment. Here, there are perfect Instagram username ideas you can use; 'dobbyisfree,' 'freehouself,' 'houselfdobby," sockofdobby,' or 'dobbyhasnomaster' etc.
Take a pen and paper, and write down all possible Instagram username ideas you found. In the end, you can combine the usernames with numbers, periods, or underscores. What do we mean by that? Think about the Dobby example; '@dobby.is.free,' '@free.house.elf" It's easy, isn't it?
Instagram Username Generators
If you still can't find a good username, no worries. There are several Instagram username generators on the web. They may inspire you to catch different ideas. Now, we are going to talk about three of them.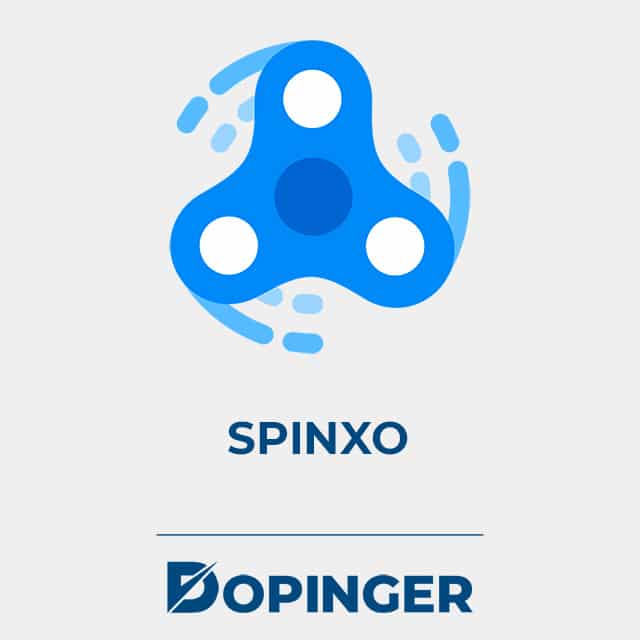 SpinXO
SpinXO is one of the most popular username generators on the web. The website lets you create usernames for Youtube, Instagram, Twitch, etc. You can create dozens or even hundreds of personalized usernames. How does the generator work? Instead of random usernames, the finder uses your Instagram name, nickname, or any words you enter into the system. When you find unique words or wordplay, the system will provide thousands of variations. Now, let's look at how to use this intelligent username generator and its working principle.
• On the homepage, click on Instagram Names
• 'Name or Nickname' refers to the name you are currently using on IG. Type your name.
• 'What are you like?' 'Hobbies' and 'Things you like' are activities that you enjoy doing. For example, if you like to drink coffee, type' coffee' into the 'What are you like?' box. Or, you can type 'making coffee at home' into the 'Hobbies' part.
• You should also give something important to the generator to get more personalized Instagram username ideas. You can type your cat's name, favorite food, movie character, a lucky name, or anything else important for you into the 'Important words' box.
• Do you have a lucky number or a letter? Type it into the 'Numbers or letters' box.
• If you do not want to add related keywords to your usernames, then check the Exact Words option. In order to create fun alternative names, the 'Rhyming' option can be used.
• It is time to look at dozens of alternatives and variations. Just click on SPIN. If you can't still find a good one, keep clicking SPIN until you find the best.
Hint: SpinXO allows you to check the availability of the name on IG or other social media networks.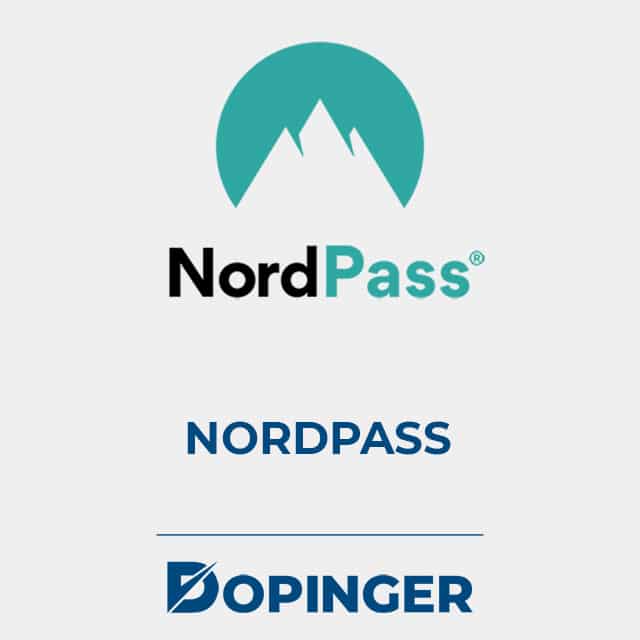 NordPass
NordPass is another website that allows you to find unique and secure usernames. Besides, the website will enable you to check the availability of usernames on Twitter, Instagram, Youtube, Twitch, Pinterest, Reddit, and even Minecraft and Fortnite.
• Open Username Generator on NordPass
• You can click on either 'Protect my usernames with NordPass,' or 'No, just generate usernames.' If you choose the first option, then you should create a NordPass account; otherwise, you will see the 'Generate random usernames' part.
• Now, enter a keyword into the corresponding field.
• 'Username length' refers to the length of your username ideas. Even if the system allows you to choose 40 characters, you can't pass 30 because of Instagram rules.
• 'Category: All' refers to the main theme of your username. You can choose movies, music, animals, space, food, nature, and sports from the drop-down menu.
• 'Advanced options' provide three options. 'Random characters' creates the usernames from random characters. 'Lettspeak' replaces letters with symbols, and 'Keep keyword at the end' places the keyword at the end of the usernames. Note that these are optional.
• Click on Generate. You will instantly see the usernames under the bottom. Keep clinking the Generate button until you find what you want.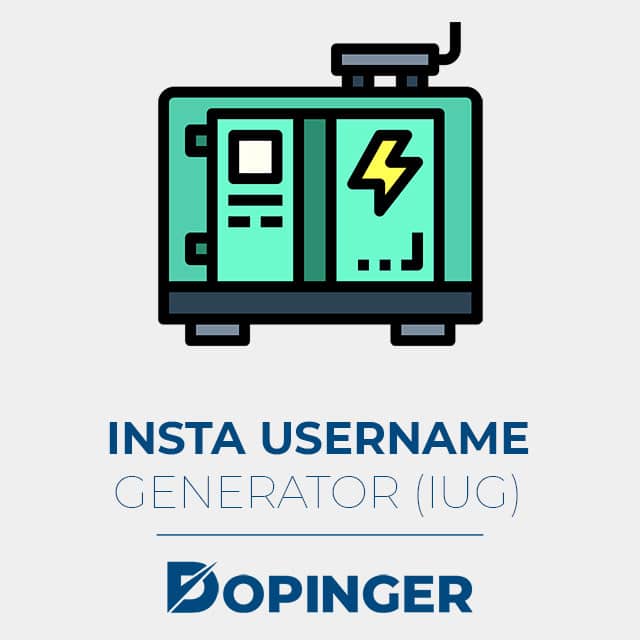 Insta Username Generator (IUG)
IUG lets people find Instagram username ideas using artificial intelligence. Like other online username tools, it is easy to use. In addition to this, the website allows you to understand whether the username has been taken or not.
• On the homepage, enter name or keywords into the box.
• Click on the 'Show advanced search' bottom under Generate to customize your username ideas.
• If you are searching for a business username, then activate the Businesses profile part.
• Now, it is time to select a category. You can see different options from art to humor. Choose one of them.
• If you have a lucky number, enter it into the Number box.
• Finally, click on Generate. You will see many alternatives and variations in a little while.
In order to check the availability of a username, just click on it.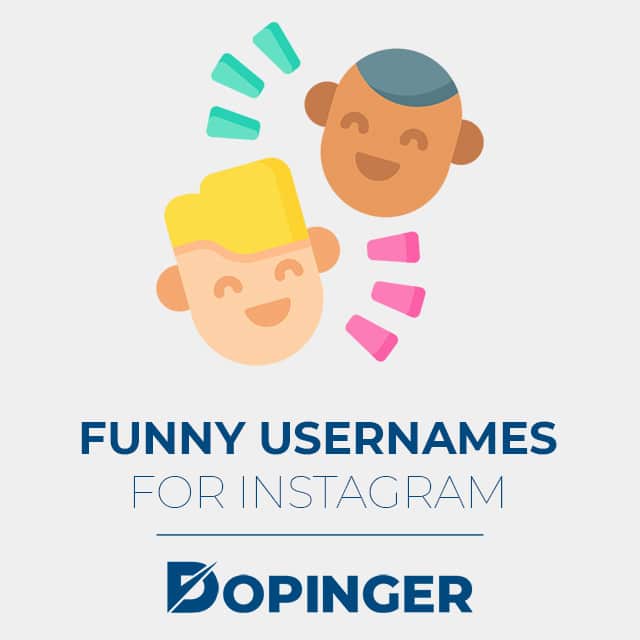 Funny Usernames for Instagram
If you wish to attract other people's attention with a funny username, here are some examples.
| Usernames | Usernames | Usernames |
| --- | --- | --- |
| African Wild Ass | Silent Chocolate | Khaleesis Fourth Dragon |
| Couldnt Find A Good Name | Chicken Pizza | Follow Me If You Can |
| Unfinished Sentenc | Fat Dietitian | Candy Crush |
| Life Is Short | Left Twix | Angel Snake |
| Dont Feed Unicorns | Anonym0use | It Was Not Me |
| Lord Of Peanuts | Cute Dragon | Broken Hearts |
| Toilet Paperman | Fat Batman | Little Cobra |
| Intergalactic Account | Little Gorilla | Super Snake |
| Jelly Bean Brownies | Monday Blues | Dolly Dolphin |
| Texts From Your Ex | Toasty Talkies | Crunchy Crunch |
| Yellow Tweety | Crazy Anyone | Darling Dragon |
| Monkey Bite | Hot Winter | Romeo Pie |
| Internet Princess | Born Confused | Ron Weasley |
| Kitty Melody | Unicorn Teacher | Eagle Dance |
| Mind Freezer | How You Doin | Heart Hacker |
| Tomato Pepper Eggplant | Loser Who Never Wins | Smoothie Queen |
| No Filter No Worries | Christmas Tree | Sweetie Pie |
| Pumpkin Spice Latte | Little Panda | I Was Not Born |
| Christmas Turkey | Illegal Poet | Sad Bunny |
| Pretty Eagle | Knives and Forks | Happy Cows |
| Little Pony | Chicken Tenders | Ghost With A Pumpkin Head |
| Flirty Flamingos | Cookie Monster | Food Trucker |
| Butterfly In My Stomach | Breakfast Monster | Sleepy Teacher |
| Last Monday | Pink Bunny Mouth | Elephant Trunk |
| Angry Panda | Strawberry Jam | Looser Bald |
| Little Meow | Elephant Teeth | Apple Maggot |
| School Of Hard Knocks | White Vampire | Love Donor |
| Awesome Dreamer | Honey Bear | Stalker007 |
| Intelligent Zombie | This Name Was Taken | Elephant Mind |
| Rolls and Rolex | Cry On The Galaxy | Happy Little Dragon |
| Freaky Girl | Born Confused | Crazy Killer |
| Grammar Master | Pink Princess | Hipster Old Guy |
| World War3 | Mr.Purrfect | Harmless Potato |
| Sweet Bunny | Banana Bread | Peach Tree |
| Happy Meals | Cute Peach | Spaghetti Lover |
| Peanut Butter and Jelly | Kanye East | Crazy Leader |
| Fast and The Curious | Single Husband | Milk Drinker |
| Stolen King | Domestic Goat | Boneappleteeth |
| Red Monkey | Busy Orange | Small And Lively |
| Tweety Sweetie | Fried Chocolate | UFO Believer |
| Cereal Killer | Little Chicken | Dumbledoor |
| Always Hungry | Dry Fisher | Silly Pie |
| Unic0rn Cupcake | Lazy Banana | Say Cheese |
| Bread Pitt | Angry Decaf Girl | Milquetoast |
| Purple Cow | Crazy Kupkakes | Funny Banana |
| Sugar Cookie | Brush Your Teeth | Cutie Potato |
| Pretty Kitty Cat | Morning Person | Kisses and Kittens |
| Panda Heart | Peanut Worm | Frozen Orange Juice |
| Pumpkin Queen | Secret Sauce | Little Earthworm |
| Curious Cat | Looser User | Magic Peach |
| Funky Monkeys | Happy Friday | Socks Of Dobby |
| Princess Punch | Ninja Turtles | Tutti Frutti |
| Your Future Husband | Cinnamon Roll Wrapper | Lovely Devil |
| Bird Bridge | Bubbly Snowflake | Pink Socks |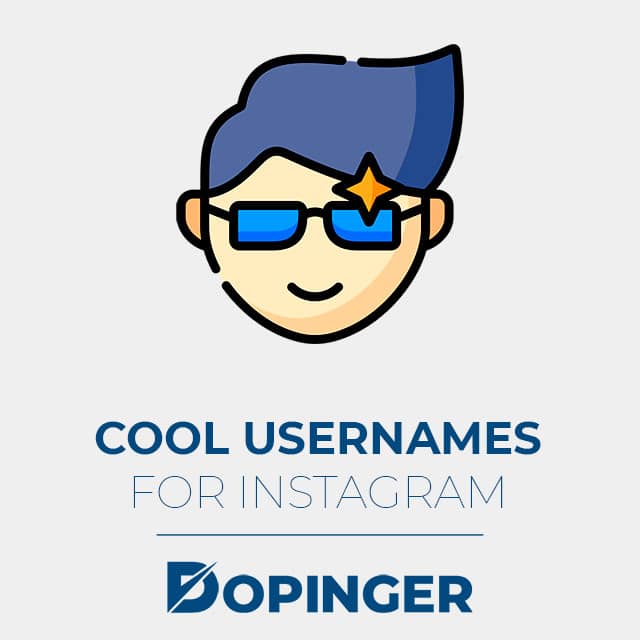 Cool Usernames for Instagram
Instead of funny usernames, you can also use cool ones to become more popular on IG. We will share with you different cool username ideas below.
| Usernames | Usernames | Usernames |
| --- | --- | --- |
| Ice Truck Killer | Who Am I | Behind You |
| I Am The Danger | I Am Watching You | The Cool Kid |
| Bloody Mary | Don Not Disturb | Lost Girl |
| Best In Bad | Angel Wonderland | Angel Wings |
| Moon Light | Twinkle Night | Summer Snow |
| Bad Captain | Little Secret | Cyber Girl |
| Ghost | Dark Night | Hippy Sunshine |
| Red Queen | Lovely Dove | It Is Me |
| Excellent Pineapple | Stars Are Always Alone | Marauder Map |
| Strange Planet Box | Beauty Babe | On The Wire |
| Smart Owl | Prenses Diana | Dark Biker |
| Food Master | Anyway | Alone In A Crowd |
| King of Seven Kingdoms | Leave Me Alone | Silent Eyes |
| White Darkness | Half Drunk | Falling Star |
| Queen of Seven Kingdoms | Crushers | Earthman |
| Legal Heartbreaker | Cat Voice | Legal Drunk |
| Hungry For Trouble | Moonlight And Sunshine | Blade Man |
| Coffee addict | Golden Gİrls | Speeder |
| Wizards | Champion King | Sirius Black |
| Ace of Baseball | Across the Sea | Butterfly Effect |
| Addicted to Love | Talented Gamer | Trouble Source |
| Anonymous Boy | Busy Girl | Double Trouble |
| Follow My Voice | Winterfell | Avengers |
| Ice Wall | The King In The North | Dark Energy |
| Passenger | Thanos Left Hand | Ambitious Racer |
| Primitive Man | Dark Angels | American Violinist |
| Ghost In Space | Devil Sweet Lips | Baby Doll |
| Angel Memories | Broken Face | Khal Drogo |
| Drogon | Rhaegal | Viserion |
| I Can See Your Screen | Fast Draw | Daily Punch |
| Leave or Left | Moon Maker | Undiscovered Boy |
| Peach Blossom | Sorry For Not Following | Unfriend Me |
| Hot Cakes | Lord Voldemort | Kitty Angel |
| Ninja | Hero Monster | Hello Hell |
| Smartness | Cool guitarist | Sick and Tired |
| The Next Person | The Mane of Lion | Everything Was Dark |
| Unforgettable Moment | Never Mind | Thunderclouds |
| Blossom | Nevermore | Life Racer |
| Never Become Frozen | In Jail Out Soon | Green Apple |
| Cocktail Cherry | Bomb Panic | He Who Must Not Be Named |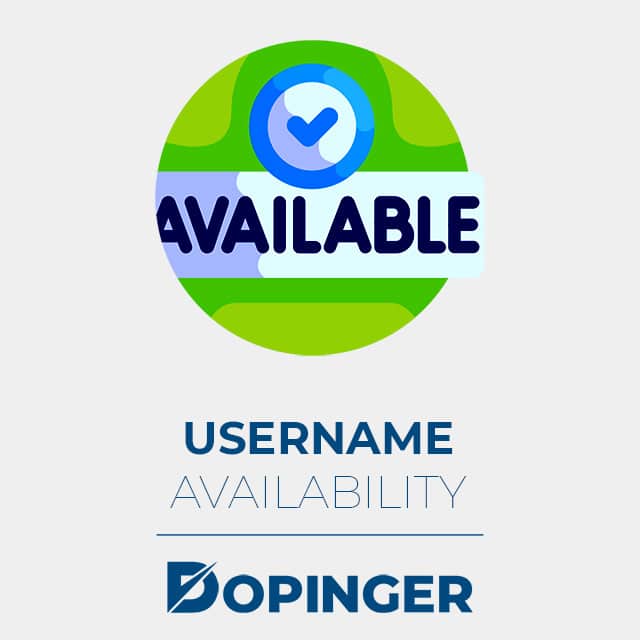 How To Check Instagram Username Availability
Even if you find the best username for Instagram, you need to check its availability; someone else may already have taken it. Well, how are you going to do this? There are two different methods you can prefer.
Instagram Sign Up Page
• Go to instagram.com without logging in to an existing account
• Click on the Sign-Up button on the homepage
• Enter the necessary information, including the username you want to use
• Click on Sign Up again. If the username has been taken by someone else, you see a red cross next to it. However, if you see a check symbol, then you can take it.
Hint: When you click on the circular blue arrow on the page, Instagram suggests alternative usernames.
Online Instagram Username Availability Checkers
There are free websites to check the availability of your Instagram username ideas for registration. They have all the same working principles. All you need to do is to enter the username into the corresponding field. If the username has been taken before, you will see a warning.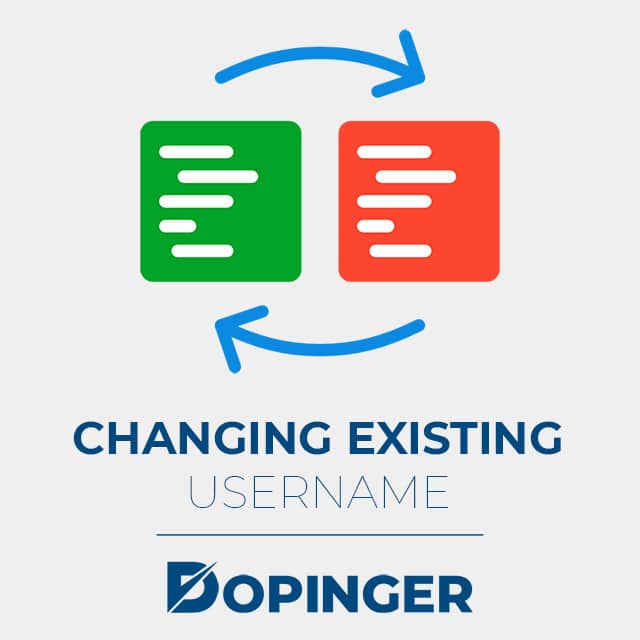 How to Change Existing Username on IG
Like many other people, you may not find the best username the first time. Or, you have decided to change your account theme, so your current username will be outdated. Or, you are just bored. What are you going to do? Of course, you will change your existing username, but if you find a better one.
On Desktop
Time needed: 5 minutes.
Here are the steps you should follow to change your Instagram username on a desktop.
Go to instagram.com

Log in to your account with the username/phone number and password

Click on your profile photo on the right-hand side of the screen

Choose the 'Profile' option from the drop-down list

On your profile page, click on the 'Edit Profile' button

Click on the 'Username' box, delete it, and enter the new username.

If that username has already been taken, then you will see an error. Click on Submit to save the changes. That's done!
Hint: If you can't save the changes, you will see 'This username isn't available. Please try another" at the bottom.
On Mobile Devices
First, open the Instagram app 
Log in to your account with the username/phone number and password
Tap on your profile icon at the right bottom corner 
On your profile page, tap on the 'Edit Profile' button
Tap on the 'Username' box and type the new username
If that username has not been taken yet, then tap on Done to save the changes.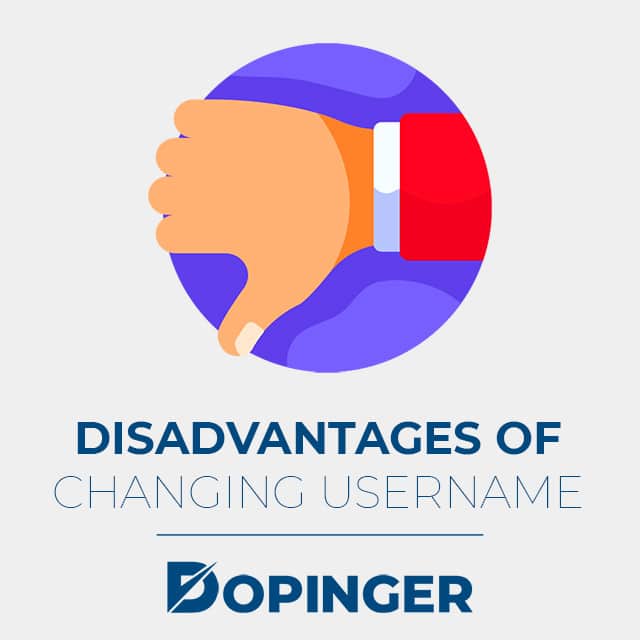 Disadvantages Of Changing Instagram Username
If you still really like your current username but you want to make a change, think twice. Since there are different disadvantages of changing your username, it may decrease your number of followers and/or damage your reputation on the platform. To give an example, when you use the same username for a long time, it seems familiar to your followers. After changing it, they may remember wrong. Or, people who do not follow you may not find your account in search results. You do not want to create confusion, do you? As a result of these negative outcomes, the traffic of your account may decrease dramatically. Therefore, even if you find a better one, you should consider creating a new account or just keep using the same name.
FAQs About Instagram Username Ideas
What characters are allowed when creating an Instagram username?
You can only use letters (a-z), numbers (0-9), periods (.), and underscores (_). Other characters like an equal sign, double periods, comma, negative/positive signs are not allowed to use.
How many characters can be used in an Instagram username?
Up to 30 characters can be used. 
Can I use capitals in my Instagram username?
You can't. You can use only lowercase letters.
What should I do if the Instagram username I want is taken?
You can try to add extra characters, numbers, or underscores. However, these methods may damage the uniqueness of your username. Still, it's your choice.
How many times can I change my username on Instagram?
There is no limitation on this; it is up to you.
Instagram Username Ideas In Short
Finding a funny, cool, or cute one is one of the most important and challenging steps to become a popular account on the platform. However, when we consider the power of Instagram, it may be hard to use the username you want; most of the good names have already been taken by millions of users. In this guide, we have talked about many username-related topics. Before starting, you need to understand the difference between Instagram names and Instagram usernames and the major factors of finding a good username: simplicity, uniqueness, and related keywords. You can also use username generator tools like SpinXO, NordPass, or IUG. Finally, you will be able to find many Instagram username ideas at the end of the day; check their availability. Lots of luck with your username search!