It was strange to ask the question, "Is there a TV in your house?" in the 1990s. In the early 2000s, asking the question, "Do you use a mobile phone?" became unnecessary. We're in the middle of the first quarter of the 2000s, and there are no more people who don't use smartphones. Yet internet technology, which goes into everyone's pockets, has become the focus of entrepreneurs all over the world. So "Is it possible to make money from the internet?" and "Can anyone make money online?" First of all, let's answer these two questions. Today we explain to you the best of internet-based business ideas.
Before You Begin
With more than 4 billion active internet users, the internet offers huge opportunities to make money online. But remember, the internet is an industry that is quite contentious, so you have to work hard to succeed. Therefore, it is important to choose a niche.
Let's say you like to travel and eat delicious food. So you can create a food review blog. However, you can choose your niche as street meals from the places you visit.
Or you can start with what people need. However, you need to do a lot of research to do so. After doing research, you can set up an online business that fills the market gap.
Next up is what you need for your online business:
Web hosting. You also need web hosting for any ideas that require a website. We recommend Hostinger, which offers web hosting at the best prices.
A domain name. Select the domain name that best expresses your business. This is an important business decision to make after choosing a niche.
Time. Some ideas take more time than others. Determine how much time you need to make a profit.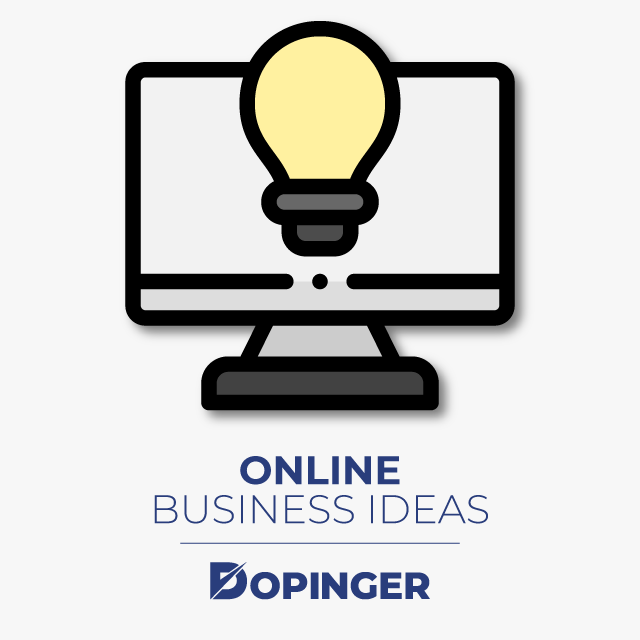 Online Business Ideas
Now we can switch to our list of 21 great online business ideas to make money online!
1. Blog To Make Money
There are many reasons to write blogs. Some people want to connect with people who are in charge of themselves, share information with others, and make money. It is one of the most common internet-based business ideas.
How do they make money with a blog? First, if you don't have a blog, you can create one with these easy steps:
Get web hosting
Save a domain name
Select the platform
Start writing blog posts
Next up is making money from your blog.
Google AdSense. You can learn from Jack Herrick (WikiHow), who earns $2 million a month from AdSense.
Sell E-Books. If you want to be like Carol Tice, who earns $45,000 a month by selling eBooks, you can do so on your blog.
Paid reviews. To write a great review and make money, your writing skills need to be very good. Famebit shows you how to do this successfully.
Partners. Pat Flynn said it took time to make money. But the partnership is perfect for making money online.
2. Setting up an E-commerce Site
E-commerce sometimes comes first when it is about internet-based business ideas. It is to buy products and services over the internet. Amazon and eBay are the most famous names in this industry.
Setting up an e-commerce site is one of the best ideas on our list of best online business ideas. In this industry, there's a good chance of digging money.
Etsy is another example of this. It is a site that sells hand-made products, such as jewelry and toys.
You'll need them to create an e-commerce site, just like a blog:
Web hosting
A domain name
Content (products) for your store
3. Non-Stock Sales Site
You have great sales skills, but don't you have a place to store your products? Try selling without stock. You can profit by selling other people's products with stockless sales. When a customer orders, you receive the fee, and you receive the products from the supplier. The supplier then transmits the products to customers. Profit is left to you when you remove the amount you give to the supplier from the amount paid by customers. There's also no additional expense because you don't have to deal with the products. Stockless sales are one of the best online sales ideas to try because:
A small pre-investment
Less risk
Low costs
If you're going into the nonstock sales business, you need a website where you can show the products you buy from suppliers. Once you set up your website, you'll be ready to take orders.
Oberlo is a good source of income to sell without stock. It has sold more than 85 million products worldwide.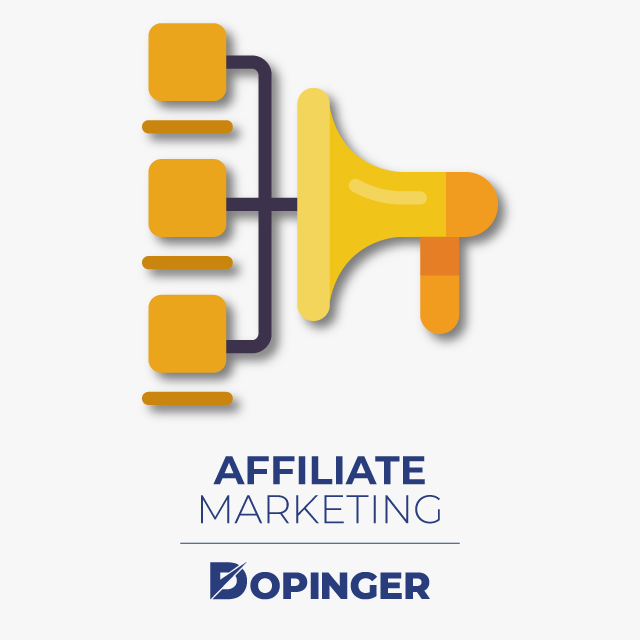 4. Affiliate Marketing
Affiliate marketing is advertising other people's products. If people buy products on your advice, you get a commission. There are many popular niches for affiliate marketing.
You must participate in an affiliate program and get a special link. You can then use the link and social media posts on your website to attract certain products. Things you can use on your website for a partnership:
Display ads/banners on your web pages
Write a review of a product with links.
5. Become a Freelance Content Writer
Your writing skills can help you succeed in your online business.
Many websites will pay you for this, and one of them is Cracked, and this humor site needs creative writers to fill its pages. You can earn $250 per article at the same time when improving your writing skills.
Or you can use your blog to find writing jobs. Danny Margulies can inspire you to succeed as a freelance writer.
6. Application Development
App development is one of the best internet-based business ideas you can make money from. Think of large-scale apps like Spotify or Instagram.
There are many ways to monetize apps, especially from mobile apps, online:
Freemium (users can pay for more advanced features).
In-app advertising.
Subscription.
Purchases for the app.
You should also determine your expertise as a developer. If you like to play games, you can create good mobile games. PUBG Online, Pokemon Go, and Clash of Clans are some of the games that make a lot of money.
7. Starting Podcast
Podcasts (ing) are digital audio or video files created as a series and offered to customers online. It's becoming more and more popular every day.
Podcasts benefit both publishers and subscribers. Publishers can create podcasts to make money online, while subscribers can listen to personalized content anywhere.
If you're having a hard time making podcasts in the early days, and this phase takes a long time, you can have a podcast as big as Wondery.
So how can the podcast be a source of revenue for this kind of content producer? That's it:
Sponsorship
Affiliate
Crowdfunding (Voluntary financial assistance or collective funding).
8. Graphic Design
If you're good at graphic design, you can make money online with this much-needed talent these days. It is one of the best internet-based business ideas.
There are many websites to help you connect with customers. 99designs is a good example. More than 97,000 designs have been made so far. This platform allows you to monetize the projects you choose to make. Or you can see how Kate Moross is doing this. He has offered some of his best work to prove his experience and knowledge. Potential customers who like their work can reach him directly through his website.
9. Twitch Publications
If games are a big part of your life, you should try to broadcast twitch. It's fun, and you have a chance to make money. It's a great online business idea, isn't it?
Twitch is a platform where players broadcast during the game.
Apart from playing games on your own, you can be a publisher and allow millions to watch you play games. If you're good enough, you can be a professional player.
For example, Jeremy Wang makes a lot of money from twitch publications. Twitch has more than 800,000 followers and has a monthly income of $20,000. Moreover, he earns money from sponsorships and brand deals.
10. Cryptocurrency Mining/Trading
Cryptocurrencies are a virtual currency that uses cryptography, which is security. You need a private computer to make money from cryptocurrency mining that is on our online business ideas list.
Bitcoin mining uses items called blocks. Each block is locked with some kind of math problem to secure operations. If you solve them first, you'll be rewarded.
The reward for completing a block is 12.5 Bitcoin. A Bitcoin is worth about $3,500. So as a reward, you get $42,000.
But before you use this online business, here are some things to consider:
Hardware. A system with a good processor & video card with amylum case, power supply, and cooling system will cost almost $1,000.
Electricity. Your computer will spend about 20 kWh of electricity for your daily needs. Depending on this, calculate how much you will pay for your electricity bill.
Maintenance. If your mining computer malfunctions, extra costs may occur to repair it.
Time. You have to calculate the money you're going to spend on mining, and we're going to win as a comeback.
11. YouTube Feed
Broadcasting via YouTube is a great online business idea for creative people. You may be next PewDiePie, but your unique content is always better. Ryan ToysReview will be a good example to inspire you. This channel is currently the highest-paid channel a year, with as much as $22 million a year by examining toys on YouTube. Did you think of an idea? Start now! Set up your channel and subscribe as much as you can. After that, start making money from your videos. If you need to start making money, it has 4,000 views and 1,000 subscribers.
12. Web Development
A web developer can earn as much as $1,000 a month by working from home. Sounds pretty tempting, doesn't it?
If you are your web development specialty, you can make money by doing projects for online customers. There are platforms like Upwork and Guru, which offer such opportunities for web developers. You can also highlight your skills on your portfolio website so that potential customers can bid you a project. Even if you work as a freelancer or full-time developer, it's very promising to make money from web development.
13. E-book Publishing
The book publishing industry has changed considerably. Nowadays, personal publishing has become very profitable.
If you are capable of writing books, you can choose this online job. You can start writing books and sell your e-books online. There are many places you can do this. Amazon Kindle Direct Publishing is one of these places.
Here are our suggestions: If you want to buy 70% of Amazon's price, keep the prices of your e-book fees between $1 and 5.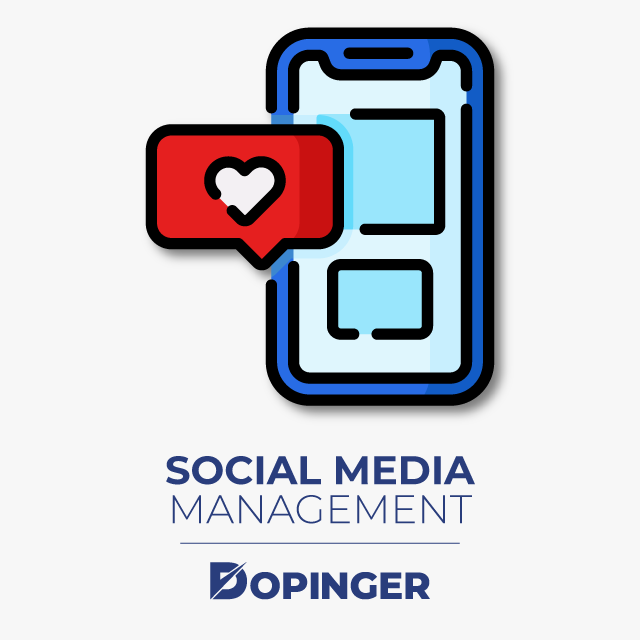 14. Social Media Management
Why should social media managers manage one of the online business ideas you should try? Because most business owners believe in the power of social media, but find it difficult to effectively manage.
Social media management is great for making money online. If you find the perfect customer, you can even understand the hourly rate. According to PayScale, the average annual salary for this position is $56,000. Of course, that depends on where you live and the country you live in.
15. Teaching
You can make money on the internet by selling your knowledge to people.
This varies depending on your specialty, but you can earn $25,000 a year. If you're good enough, you can be like Michael Serwa, who earns more than $600,000 a year.
There are many coaching platforms, such as Coach.me and Coaching Cloud, where you can start your online career. But online training is better for creating your website for your business.
16. Translations
While Google Translate is good at it, there is a difference between the results you expect and the results you've received. So online translation is among the best online business ideas. Many websites offer translation jobs. Some of them are Conyac and Translate.com.
This process is quite simple; you have to be qualified for this job before you start translating and making money.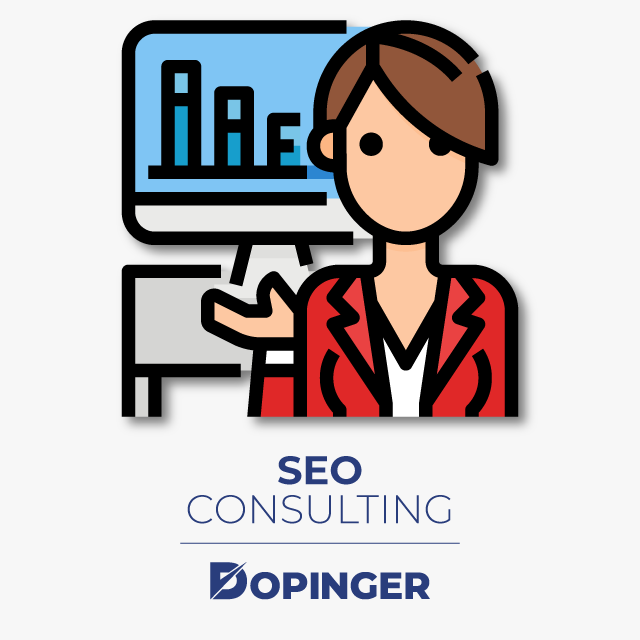 17. SEO Consulting
If search engine optimization is your specialty, you can earn money from SEO consulting. An SEO consultant reviews a website and advises on how to do better and get traffic. Many people need an SEO consultant to get websites to work properly again and get a better ranking in search engine page results.
In return for this service, you can set the average hourly fee to around $171, but this varies by country or region you live in. Or you can set up a website, such as Michael Cottam's website, where he offers professional SEO consulting for a fee of $350 an hour.
18. Private Course
Giving online lessons is an interesting online business idea. All you need is a computer and a stable internet connection to make a good amount of money.
Having your website is always a good option to reach potential customers. But some great platforms can offer you the same opportunities, Wyzant is one of them. With Wyzant, you can earn a fee of $60 per hour. Of course, it also depends on your level of expertise. However, your first private lessons cost 40% for the first 20 hours.
19. Online Fitness Lessons
Have you ever heard of Zoe Rodriquez? Zoe is the founder of ZBody Fitness Inc.
Zoe began her career as a personal trainer. It has fitness programs that allow people to get fit without going to expensive gyms. Highly successful, Zoe earns up to $30,000 from online lessons, trainers, and products she sells. If fitness is your interest, this kind of online business might be a good idea.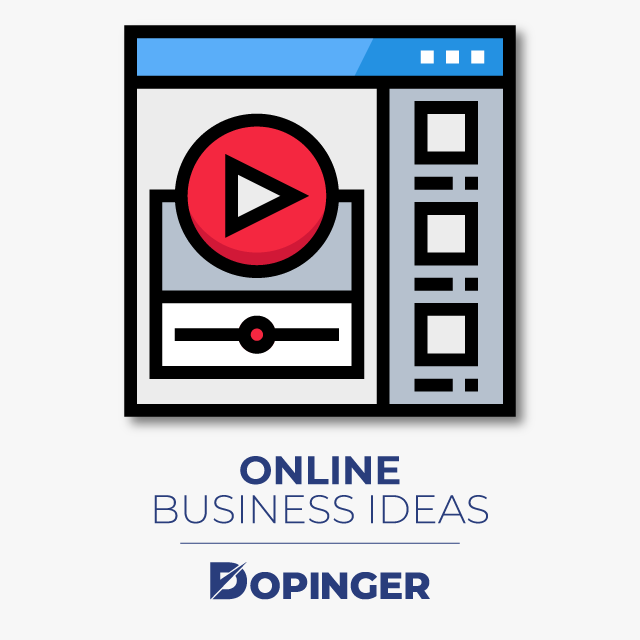 20. Selling Domain Name
Selling domain names has also been listed in our online business ideas list. You can buy a domain name at the cheapest and sell it at a higher price.
Depending on your situation, it is possible to make quite a good amount of money. For example, lasvegas.com sold for $90 million.
The reason it is sold at such a high price is that such domain names are very important to businesses. Many businesses easily overlook huge coins in the name of a perfect space for their virtual assets. Either you can sell yourself a domain name or join a marketplace like Sedo.
21. Stock Exchange
Our last item on our internet-based business ideas list is the stock market. Want to make money by investing? The stock market may be one of the best online business ideas for you. But you need special skills and a lot of time to research to make it happen.
You can start by getting plenty of information from any site, such as The Economist or Calculated Risk, which analyzes the market. This will help you keep track of and get to know the latest trends. After that, you can choose a trading site like Ally.
Use all your resources to make the best investment. This is the most important step to success. Then follow the stock market every day.
FAQs
How can I get rich quick?
If you're a busy professional that doesn't have time to read long content, here is a list for you:
– Realize you suck with money and believe wealth is possible for you.
– Start investing now, you will thank yourself in the future.
– Educate yourself on money and learn to build wealth the right way.
What can I study that will make me rich?
Here, in rank order, are the top 10:

– Computer science.
– Economics.
– Accounting.
– Engineering.
– Business administration.
– Sociology/social work.
– Mathematics/statistics.
– Psychology.
What are 4 general ways to increase sales?
If you want more income from your company, there are only 4 ways to raise revenue: increase the number of customers, increase the total purchase size, increase the number of sales per customer, and increase your prices.
Conclusion
In this article, we informed you about internet-based business ideas. Good online business ideas are very important on the way to making money online. Some ideas require more time, effort, and special abilities with them. Among the internet-based business ideas mentioned above, these three are the three most promising ideas:
Writing a blog gives you many opportunities to easily make money online. You can write a sponsored review, sell e-books, and view ads on your site.
An e-commerce website offers a wide range of options for markets. All you have to do is open your online store and start selling your products.
Being a fitness instructor and giving online lessons, like Zoe Rodriguez does, rewards you with health and money.
Now that you've read all the ideas in our online business ideas list, you can now choose one of these and start making money online right now!
If you liked this article about internet-based business ideas, please check our other articles as well. You may be interested in how to manage social media.