Keyword stuffing is an expression used in the world of the web (and related to SEO). It expresses the use of improperly correct techniques that aim to improve a site's search engine ranking.
Imagine that the page on which you carry out keyword stuffing is like a stuffed chicken; instead of having a nice delicious filling, we find a bunch of keywords (even long-tail) repeated over and over!
What Is Keyword Stuffing?
Keyword stuffing is the over-repetition of a keyword within a web document. It occurs when you try to optimize the page through the keyword density.
This particular technique, therefore, consists in making a page heavier by writing lists of keywords or texts overloaded with these words. The lyrics, as you can imagine, are unnatural and, in most cases, meaningless.
If keyword stuffing aims to improve the ranking of a site, in reality, Google does not look favorably on these behaviors, especially because they worsen the user experience.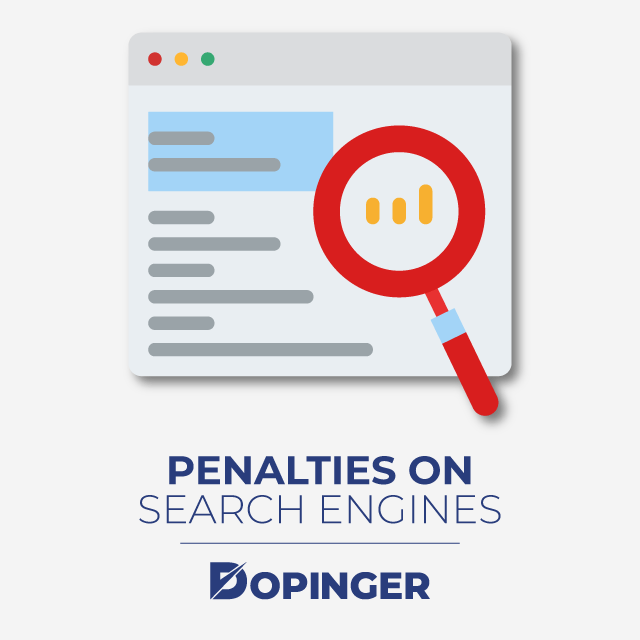 Penalties on Search Engines
Keyword stuffing is one of the main causes of search engine penalties. Some previous SEO practices are seen by the search engine as spamdexing and penalized with a downgrading of the pages on the search results.
Penalty -950. A few years ago, Google penalized keyword stuffing cases with the downgrading of the web page by 950 positions on the SERP. The page is not deleted by the search engine but passes from the first to the 95th page.
I don't think you need the word of an SEO consultant to convince you that if you stuff your pages with keywords, they could go down in the SERPs (instead of gaining positions)!
Keyword stuffing is not the only behavior that could penalize your site. Do you want to know the others too? Here is a nice article with which you can satisfy your curiosity: "What Are Google Penalties (& How to Recognize Them)"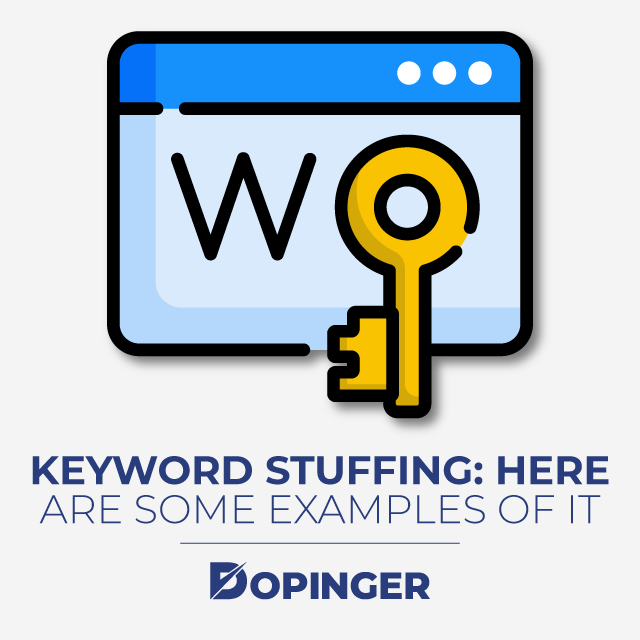 Keyword Stuffing: Here Are Some Examples of It
Now that you know the definition of keyword stuffing, you will probably want to read some examples. Please don't try this at home!
Here are the most common techniques for unnecessarily stuffing websites:
Very long lists of cities and states (generally those in which you are trying to position a site. For example Italy Italy Italy repeated indefinitely).
Excessive copy and paste of the same keywords. For example, "Buy Italian organic herbal teas. On our site, you can find many Italian organic herbal teas. The Italian organic herbal teas from examplesite.com are completely organic." and so on.
Telephone number lists (and absence or scarcity of additional content).
Would you ever read such a page? Well, I don't think anyone could read it all without throwing the computer out the window!
Hidden Text
Sometimes this technique is done by repeating the key pattern using a text with the background color to hide it from the users. The invisible text is, in any case, read by the search engines.
Noscript and Invisible Text
Noscript tags can be used to insert text invisible to users and to practice keyword stuffing. This technique is tolerated when it is natural and occasional, i.e., when it is aimed at showing the user's browser an alternative content to scripts. However, in the case of abuse, this technique can also be considered black-hat and is easily identified by search engines.
Precisely for this reason, Google does not get along well with keyword stuffing, and the affected pages hardly appear at the top of the SERPs.
Users generally love to read interesting content. If they found these pages in the first position, they would go to the competition! (Yahoo, Bing, etc.)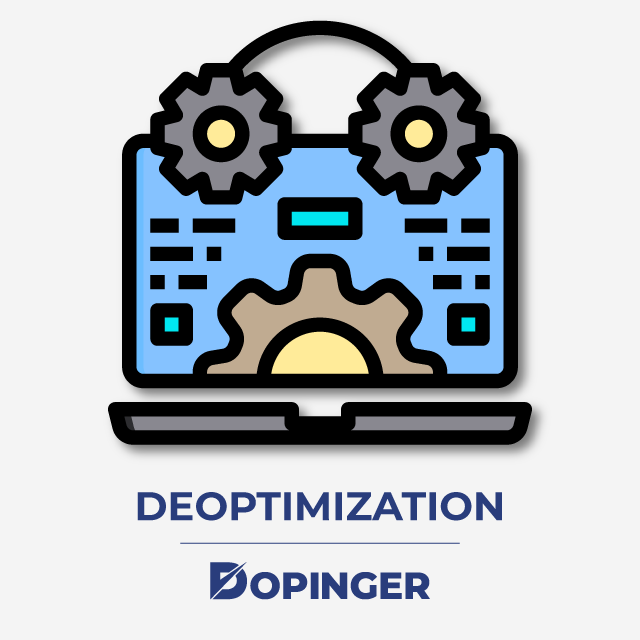 Deoptimization
In order to solve this problem, it's necessary to de-optimize the site. The entire website is reviewed, and the old SEO practices are eliminated, which have become ineffective, obsolete, or dangerous.
Note: The term "de-optimization" is, however, inappropriate because keyword stuffing can no longer be considered as an optimization technique, not even of black hat SEO, but only a form of spam-engine.
To the mechanical and artificial repetition of a keyword, today, we prefer to work on the semantic field of the main keyword, adding synonyms, proof keywords, and secondary keywords.
Keyword Stuffing Tools (Free)
Although keyword stuffing can be seen at a glance, you can use some tools to analyze your pages' keyword density.
Here are the main ones:
Small SEO Tools Keyword Density Checker
Keyword Density Checker by SeoBook
Keyword Density Checker by SEO Review Tools
FAQs About Keyword Stuffing
How do you keyword stuffing?
The best way to practice keyword stuffing naturally is by increasing the word count of your content. If you write, for example, 1200 words instead of 700, you can have 500 extra words to add more keywords. In this way, you won't have to force a keyword in every 15 words or so.
Is keyword stuffing good for SEO?
Search engines widely condemn keyword stuffing, and the activity could lead to a search penalty. If you fill a page with needless keywords, it will not improve your chances of ranking higher.
What will happen if too many keywords are targeted on a single landing page?
Google will penalize your website when they catch you stuffing the keyword chicken. Your page can be demoted in rankings, or even removed altogether! 
Conclusions on Keyword Stuffing
Now you know everything about keyword stuffing: from the definition to the tools you can use to check your pages.