Millions of small businesses try to grow online because e-commerce has the most benefits in today's world. Magento is one of the biggest e-commerce platforms and has thousands of users, therefore need its own SEO practices, namely Magento SEO. The reason why it gained this success since 2008 is that it is affordable and efficient to use. Instead of templates, it gives its users flexibility by various customization options. Therefore, companies can reach their clients in the way that they find proper and effective.
It may be hard to start a business on the internet recently because of the wide competition. Companies have different strategies to reach more people. Hence, it might be struggling to improve your rankings, especially against experienced companies.
All these facts make it inevitable to utilize SEO strategies. Whether you are a beginner or not, you can find your company's most proper strategies by a guideline. Consequently, you would be successfully optimized your Magento SEO.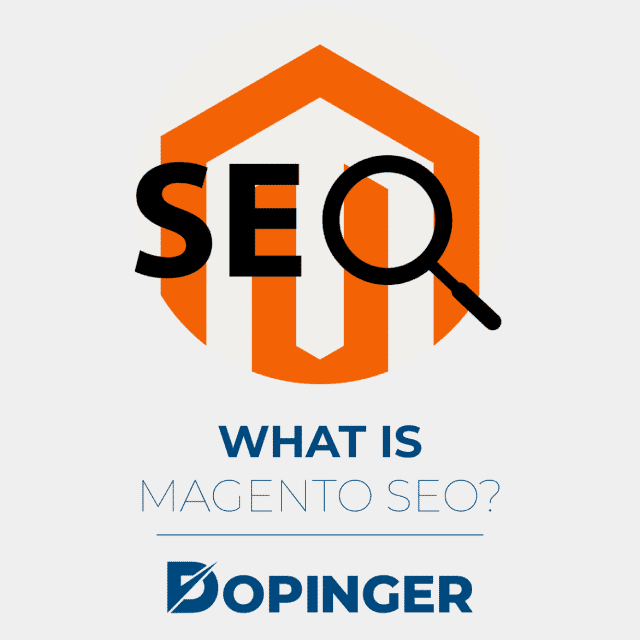 What Is Magento SEO?
To improve your business on Magento, you can follow SEO instructions. They definitely will be helpful because you also will be trying to improve your Google rankings. The better rankings on Google will lead to better traffic on your eCommerce store.
Title Tags and Headings
On search engines, visitors see the three main parts of the results of their queries. They are page titles, URLs of the pages, and meta descriptions. It means that you have three chances to appeal to your target audience at the first step.
It would be best if you kept in mind that Google prefers page titles that are under 60 characters. Hence, try to make them short in an effective way. Moreover, try to involve your main keywords in these parts and in their beginning parts. That's the way that Google prefers.
To edit your headings and titles as stated above, you should change your default settings by clicking Content à Design à Configuration. Then, you should check the Default Store View to edit your headings and titles. Once you enter the edit page, there will be title and description boxes for each section.
URL Structure
Both Google and your leads prefer the simplest URL structures because they are easy to read and SEO friendly. Hence, it directly affects your website's rankings. To exemplify, www.companyname.com/health4469634hlm would be harder to read than www.companyname.com/healthydiet. Thus, rewrite your URL in an SEO-friendly way.
If you want to change your URL structure, it is simple to apply by going Store à Configuration à Catalog à Search Engine Optimization. Once you follow the instructions, you will see another option named "Store View," click it to see the edit page. Then, you can rewrite your URLs on the "Product URL Suffix" and "Category URL Suffix" boxes.
Backlinks
Backlinks are the basic referrals for your websites. Other websites or users involve your website's link on their comments or pages. Consequently, other users can be directed to your website.
Deciding for a backlink strategy or conducting it successfully is not an easy process. It will take your time and effort, especially at the beginning. However, if you work carefully on your backlink strategies, the returns will be more than enough. You can follow a couple of ways to get backlinks:
Get Customer Comments or Guest Posts
Digital marketing and content on the internet spread through users' suggestions most of the time. It is because the digital world contains numberless companies with the stressful competition. All companies try to prove their reliability. If you serve products or services, the comments of your clients will increase your reliability. On the other hand, if you run a blog, suggestions for your website will help you to higher your website's traffic.
Make Collaborations With Blogs
In today's world, the first thing people do when they have questions is searching the information among blogs. Other than that, blogs also have their permanent readers. It means that there is constant traffic coming from readers.
Blogs that have high traffic basically prove their reliability. Their audience trusts the information placed on the website. Therefore, they check regularly and read the content. This trust can facilitate your website traffic too. If you make collaborations with blogs that have reliability and validity, their readers will not hesitate to check your website and services.
Create Linkable Assets
Linkable assets are the content that can possibly be shared because of the quality content. If you spend additional effort on your content and make it high-quality, the possibility of being promoted will increase as well. These contents can include anything unless they are hard or boring to read. For example, how-to articles, guidelines, and entertaining articles bring good traffic to websites. Besides, they have a promising probability of being promoted or shared.
Image Optimization
Image use and optimization are one of the most underrated SEO strategies because they may seem complex. However, they are significant for Google to rank your website. Besides, spending time on your images will help you to higher the quality of them. There are a couple of strategies for image usage: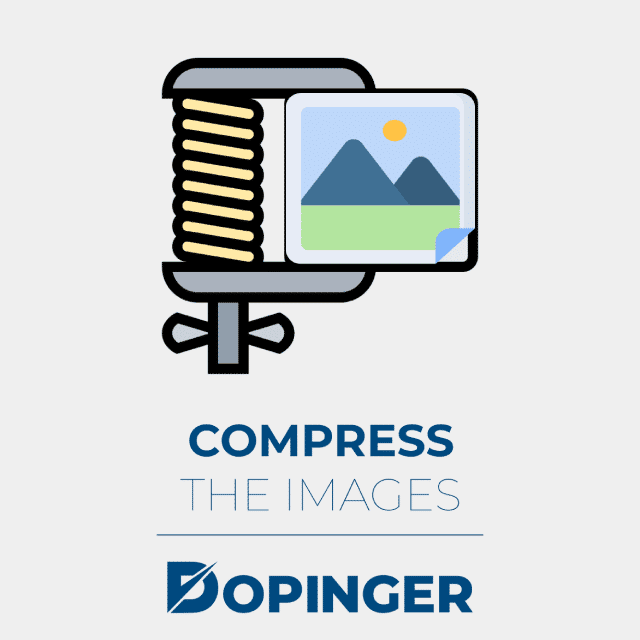 Compress the Images
Formats of the images are crucial due to quality. Firstly, use only JPG format instead of PNG or GIF format because JPG serves the highest quality with the smallest size. On Magento, you should use images that are under 100kb. If you do not know how to compress images, you can use compressing tools too.
Rewrite the File Names
File names are the characters plays in the background without users acknowledge. It is because they do not see the file names, but they are important for the rankings of your website. They should be SEO-friendly. To exemplify, a file name like "469655.jpg" does not have an advantage for your SEO strategies. However, using a file name like "healthy-diet.jpg" will influence your rankings positively since it is a more noticeable form for search engines.
Meta Descriptions
Under the first title, we have seen how we can add and adjust meta descriptions. However, there are a couple of things that you should be careful about them. Having a meta description that includes your keywords can help Google to rank your website; however, they should be appealing too. It means that you should encourage users to click on your website. Hence, try to involve additional information to get clicks. For instance, you can write your special offerings, such as discounts or free ship opportunities. Therefore, not only will it be preferred by Google while ranking, but also it will increase your website's traffic by appealing to your potential clients.
FAQs on Magento
Can Magento be helpful for SEO?
Of course, because e-Commerce has the biggest place in marketing, and Magento has one of the biggest places on the market. Therefore, having good traffic on Magento will indeed be helpful for SEO.
What is the biggest e-Commerce platform?
According to Aheadworks' latest investigation, Magento runs the competition with %25.6 points. The second most popular platform follows Magento with approximately %20. It means that Magento has the biggest influence on the market currently.
Can I learn Magento easily?
Unfortunately, Magento can be hard and complex to learn at the beginning because of their system's complexity. However, it totally worth your effort. Especially for small companies and starters, it is promising with its opportunities.
How much is Magento 2 subscription?
Magento only offers a paid plan with $1988 per month. They also have a free trial for a limited time. The price may seem expensive; however, your profits can easily climb up to higher numbers in the long term. Besides, your earnings will positively affect your company's growth.
Why is Magento expensive?
Magento's price is parallel to their expectancies in the market. It means that they set the price high because they expect quality services in terms of products and delivery. Therefore, it is easy to change the issue to a win-win situation.
Magento SEO in Short
Magento became the most popular eCommerce website over the years. Besides, it seems like the situation will not change for a while because they offer high quality and flexibility to their users. The important thing is that you should pay approximately $2000 per month when you start. Therefore, the situation becomes more serious, and you should focus on your profits and growth. If you want to develop your company and increase your traffic and earnings, you also should pay attention to SEO strategies. They will be more than helpful while you are trying to enhance your company.
As we have mentioned, Magento is a vast platform and has it's own SEO practices. However, if you run a local company and not sure where to start, here's our guide on small business SEO.
We think that you may also be interested in
Backlink Analysis
which is our previous post about
SEO
.