Majestic is a web-based software tool. That is a backlink query tool with the most extensive backlink index in the internet market. The backlink data that this tool has is not available in any tool in the market. However, you should know that Majestic SEO is not an SEO measurement package. The Majestic SEO is a tool that specializes only in backlinks.
As you know, Majestic SEO is a UK-based link analysis, software, and SEO firm. Although it is based in the UK, it has achieved great success on a global scale in the field of SEO. That's why it is one of the leading SEO tools around the world. Thanks to its features, it is known as the tool that provides the most efficient performance in its field. So what is this great tool, and what does it do? What features does this tool have? We will talk about them under our next titles.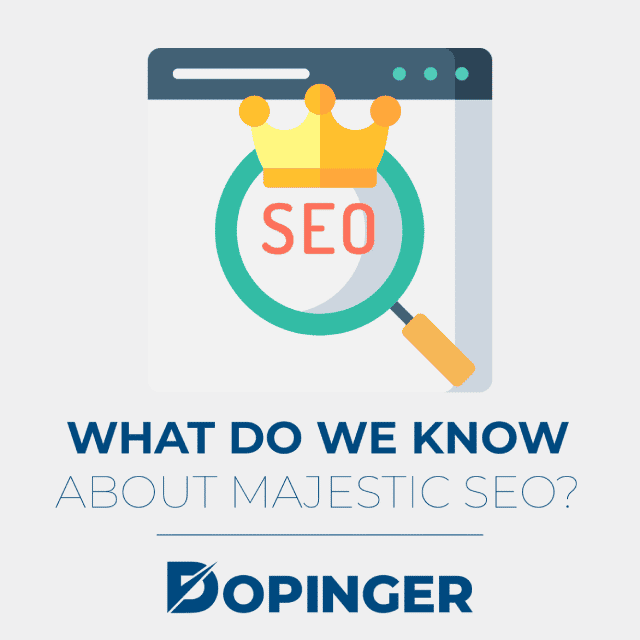 What Do We Know About Majestic SEO?
Majestic performs important functions for your website's SEO. It offers the most accurate steps for your website to be successful with its analysis. Majestic SEO does detailed studies for both personal and corporate websites. The most important work in these studies is link control. Despite the detailed and difficult works it performs, it has an easy structure and interface. Besides, Majestic SEO, which does not lag short of developing software technology, constantly publishes new updates. Thus, you can always get full performance from this tool.
Majestic SEO does a thorough backlink check. A backlink checker is an important SEO tool for any SEO work. Majestic SEO creates the link profile of your website. This way, you may create the right link-building strategies. The backlink profile prepared by this tool is the most comprehensive profile for your website. Let's take a look at how this tool creates this backlink profile.
Majestic SEO performs a backlink check for both your and competitor websites. Then, it compares the data obtained from this process with the wide backlink index it has. Thanks to the large number of backlinks it has, it brings out the most accurate result for your website. Let's take a look at what features Majestic SEO has.
Main Features of the Majestic SEO
As we mentioned, Majestic SEO is a tool that provides the most comprehensive results in the field of SEO. It has certain important features that enable it to produce these results. These are as follows:
Topics
This section is one of the newest metrics Majestic has developed. This metric categorizes websites. Then it gives a trust flow value between 0 and 100 for each category. This metric uses certain methods to determine this score. One of these methods is that the website gets backlinks from which category. The ratio of these links to the total links on your website plays a role in determining your website's score. Trust flow metric is the most important metric of this feature.
Referring Domains
You may examine which domains your competitors get backlinks from in this section. You may examine all kinds of numerical data on this subject on the screen presented in this section.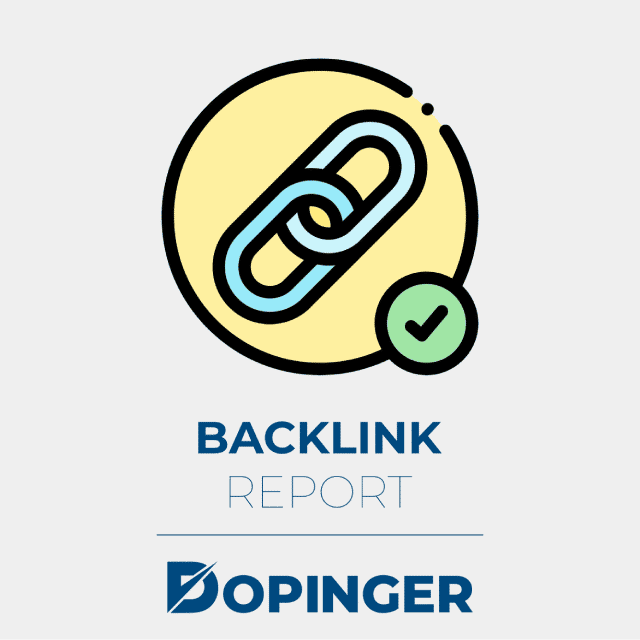 Backlink Report
You may view the backlinks of both your own website and all websites on the internet.
New Links
As the name suggests, you may view the newly gained backlinks of websites on this tab. You may change the date range in the filtering section.
Lost Links
As the name suggests, you may review the deleted backlinks of websites on this tab. Compare the screen offered by this tab with the one offered by the new links tab. If the number of deleted backlinks is higher than your new backlinks, it indicates a problem.
Anchor Text Profile
In this section, you may view on a screen from which words your website receives links. You may list which words you get the most links from by using the filters on the screen. These filters will be of great benefit to you in your efforts to gain new backlinks.
Link Context Report
In this tab, you will view all the backlinks on your website plotted with Majestic metrics. In this tab, you may also determine what you need to do to get a healthy graphic.
Map Section
In this tab, you will see which country the websites from which you get backlinks are. Majestic SEO uses the IP numbers of websites to do this. You may also view the countries your backlinks are from in proportion.
Pages Section
You may use this tab to view the subpages on your website. In this tab, you may view data such as how many backlinks these pages receive on which words. In other words, you may make the most detailed examination of your subpages from this tab.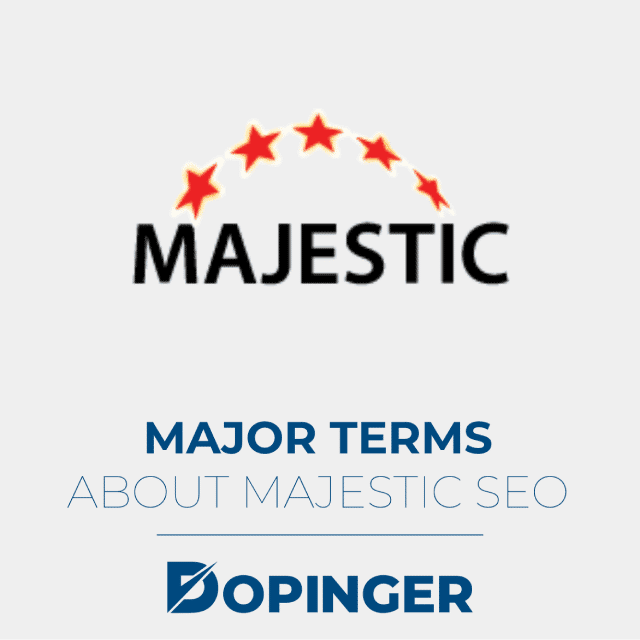 Major Terms About Majestic SEO
There are some important terms you will come across when using the Majestic SEO tool. A good understanding of these terms will allow you to use this tool more efficiently. Some of these terms are Trust Flow and Citation Flow. Let's first explain what trust flow is.
We explained what trust flow is in the first parts of this article. That is a metric developed by Majestic. This metric scores your website based on the quality of the backlinks it receives. It makes the scoring between 0 and 100 points. Then, it categorizes your website according to this score.
Citation flow is a metric that scores your website according to the number of backlinks it has. This metric eevaluates your website between 0 and 100 points. In these two metrics, you may examine your data for the last 90 days in detail. You may also filter this data using shorter periods if you wish.
Another important term related to Majestic SEO is anchor text breakdown. You may view this breakdown in graphs. The percentage distribution of the words you have linked to is displayed on this screen. Besides, this screen contains information such as link type and nofollow-dofollow rate.
How to Use Majestic SEO
Time needed: 30 minutes.
The following is what you need to remember before using Majestic SEO.
Log In

First, log into the Majestic SEO tool.

Go to Your Control Panel

Now, you may go to the control panel of your Majestic SEO account.

Locate URL

After going to the control panel, you will see the URL of your website.

Check the Stats

After clicking this URL, the tool will take you to a new page with many statistics about your website. These statistics are related to the backlinks on your website.

Evaluate the Stats

The data you see on this page is just a summary of the statistics provided by Majestic SEO. You may examine in-depth statistics of every data you can see from this page. In this article, we talked about what these statistics would be.
The Majestic SEO tool has other services besides its comprehensive backlink service. You have to install some of these services as extensions. These tools will help you achieve a better web design. You may also track traffic data related to your backlinks in detail with such tools. You can get many of these extensions for a fee.
FAQs About Majestic SEO
Is the Majestic SEO tool paid?
You may use this tool for monthly payments. Apart from that, you may take advantage of the free trial version for a short time.
Can the Majestic SEO tool meet my website's SEO needs other than backlinks?
As we mentioned in this article, the Majestic SEO tool is an SEO tool that focuses on backlinks. Although this tool cannot meet the other SEO needs of your website, you may be sure about backlink issues. You will get the most efficient service from this tool in terms of backlinks.
What are fresh index and historic index?
The Historic index contains over 4 trillion unique URLs dating back five years. In other words, the tool's backlink history is hidden here. Fresh index, on the other hand, contains URLs that are added and updated daily.
Why are backlinks important for SEO?
The quality of the backlinks determines the quality of your website. That determines how high your website will rank on the search engine result page.
What does the explorer tool do?
This tool is a site explorer tool. Using this tool, you may find the best websites in seconds.
Majestic SEO, in Short
SEO studies are vital for websites. You may need the assistance of many tools to carry out such wide-ranging studies. Each of these tools is specialized in certain areas. One of them is Majestic SEO. The area of specialization of Majestic SEO is backlinks. Backlinks are one of the most important factors affecting the ranking of your website on search engine results pages. The tool that offers you the best service in this regard is Majestic SEO.
In this article, we talked about the features of this tool. We have also explained the main terms related to the tool so that you can make the best use of this tool. Then, we have explained how you can use the Majestic SEO tool. As you can imagine you no longer need to be an SEO specialists to boost your site's performance. But if you need to become one, you can always check out our guide to learn how.