Do you already have a longtime favorite search engine? Or are you still looking for the one that would finally suit your needs? Perhaps this article dedicated to the currently most popular search engines can help you see more clearly. We have selected the winning quintet of the top 10 search engines, respectively, Google, Bing, Yahoo!, Baidu, and Yandex. For each of them, we will assess the basic strengths and weaknesses.
The search engines we will touch upon are:
Google
Bing
Yahoo
Baidu
Yandex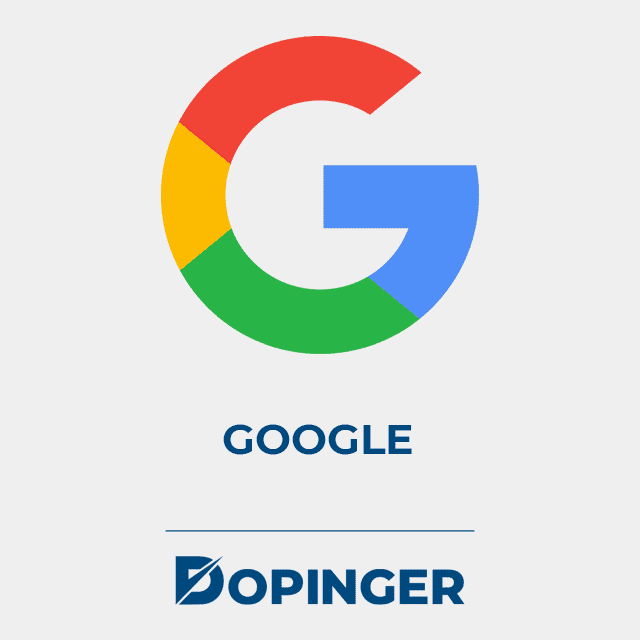 Google the Supreme
We won't even ask whether you have ever heard about it. Already 10 years have gone by since a popular American crime series claimed that Google was awfully outdated. A detractor among many others… who all happened to be wrong. We are in 2021, and Google still stands on the top of the podium with approximately 92.5% of the market share (April 2021). Beyond being the best search engine in the world, it has become a modern synonym for the word 'search.' Don't we all say 'I will Google this or that on the Internet'? So let's run a simplified performance check for this almost 25-year old giant. 
Pros of Google
Fast and good-quality search results: It gives instant and relevant information without wasting your time. As a user, you benefit from regularly updated and logically organized result content. The engine owns the richest and most performant indexes of the market. Thus you are sure to find almost anything you are searching for. 
Vast choice of tools: The results are displayed within several refined categories: Videos, Images, News, Shopping, Maps, Books, Flights, Finance. Not to mention the brand's specialized platforms for SEO (Search Engine Optimization) experts and developers, such as Google Search Central. Briefly said, Google is a whole universe covering every aspect of search.
Support and confidentiality: Well, the two are interconnected. Not only Google offers attentive and extensive support to its users, but it also cares about its protection. Yes, there may be some flaws from time to time. But overall, the company is quite reliable at safeguarding user data.   
Cons of Google
Excessive openness to advertisers: This is the downside of what we have mentioned in the previous section, namely the flaws. Unfortunately, Google shares some of your recorded activity with advertisers and other third parties. 
High level of competition: As you can imagine, everyone strives for the best search engine ranking in Google result pages (Search Engine Result Page or SERP). Organic traffic strategies are already saturated, and consequently, paid options through ads become more and more expensive. 
Persisting result errors: Google works hard to keep its leading position among the popular search engines. So much so that in its urge to auto-generate the quickest results, it still overlooks some inaccuracies.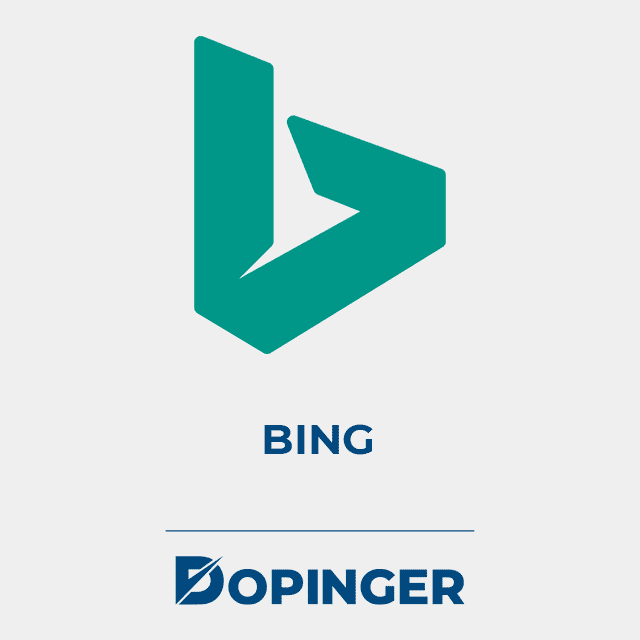 Bing the Runner-Up
Microsoft is definitely a warrior having the merit to never give up easily. Bing is one of the most obvious proofs. Launched in 2009, it has become one of the biggest search engines in less than one decade. Even though its market share does not compare to Google's, 2.3% is more than honorable. It is considered as one of the good alternative search engines to Google. Many reviewers from different age groups even admit they feel more comfortable with Bing rather than Google. Here is what we notice with this search engine:
Pros of Bing
Image quality: This is one of the weapons of Bing against its competitors. The result pages display mesmerizing images with different filter possibilities. Everything is crystal clear, including the licensing information. We can't say the same about every other search engine. Quite similarly, video search is also another forte of Bing. 
Advanced social media integration: Social media news is getting a higher search engine ranking in Bing's SERPs. In other words, users access the latest social topics directly from the search engine. 
Meticulous search engine rank: Bing is slightly more advantageous here as well. Indeed, the SERPs show home pages instead of random blog posts.
Cons of Bing
Relative lack of speed: Despite its promising features, Bing is still not as fast as, for example, Google. This is a serious disadvantage, considering the number of 'the faster, the better' minded people nowadays. 
Modest market share: As we already said, even though 2.3% is not bad at all, it does certainly not compare to Google. Many problems arise here. People are far from filing to find a place in Bing's website search engine ranking. Most of them only care about their position in Google SERPs. Besides, it is still unrealistic to hope that one can conduct an entire business through Bing. Think about it: how many people around you are aware of Bing's existence? 
Non-inclusivity: What we mean here is that some formats, such as forums, are facing difficulties in Bing's search engine rankings. They end up with low ranks, which is obviously a problem for some users.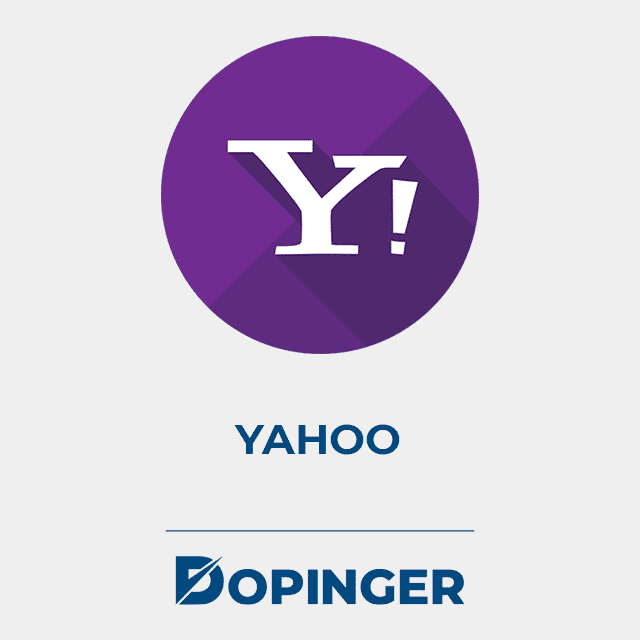 Yahoo! the Glamourous
Are you using Yahoo! for anything other than its renowned email service? If so, you probably know about its simple yet appealing search tool. Indeed, it seems that many users emphasize the visual aesthetics of this search engine introduced in 1994. Enough time to build a brand familiarity, which also partly explains the 1.54% of current market share. Here are the search pros and cons of the Yet Another Hierarchical Officious Oracle, also known as Yahoo!:
Pros of Yahoo
Comprehensive shopping features: This is one of the reasons why we call it glamourous. Yahoo! search engine's shopping results are still among the most detailed ones on the market. 
Priority to organic results: Let's be honest: organic results are often the reflection of a greater effort and quality when compared to paid strategies. Yahoo! knows it, hence the noticeable focus on organic content.
All-in-one formula: With Yahoo! search engine, it is easier to access several types of information at once. You get your daily news, horoscope, weather forecast, etc., in a finger snap. 
Cons of Yahoo
Lack of dates: The atemporal attitude of Yahoo! can be a real problem sometimes. Indeed, most results are not dated. Therefore, one can't decide whether the information displayed is still valid or not. 
Confusing ads management: Sometimes, Yahoo! ads literally overlap the entire screen. Some other times, ads are not categorized as ads. In other words, Yahoo! needs more clarity regarding its advertisement policy.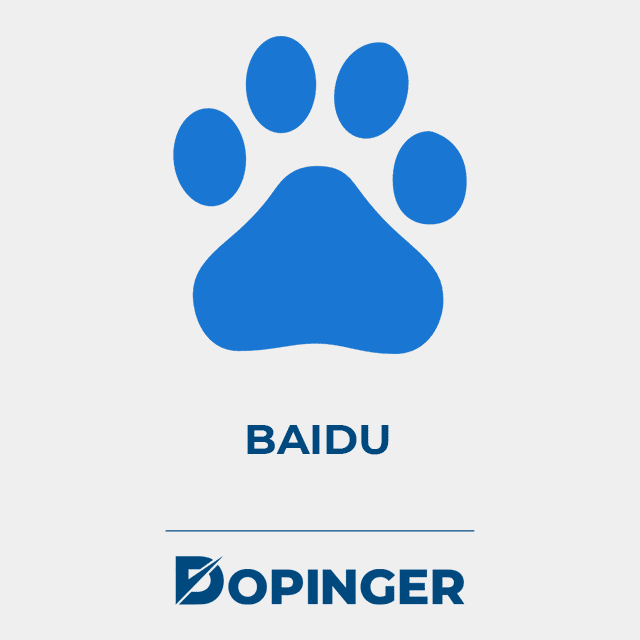 Baidu the Futurist
When it first came out in 2000, the Chinese search engine was kind of announcing the incoming new millennium. Yes, Baidu has definitely contributed to innovating the related market and thus proudly belongs to the top search engines clan now. A market share of 1.28% (April 2021) deserves a round of applause, don't you think? Let's try to figure out what to expect.
Pros of Baidu
Smartness: You may be wondering if this isn't the least to expect. Well, yes, but Baidu benefits from a much more developed artificial intelligence than many other popular search engines.
Search quality: We shouldn't be surprised to see some people calling it the 'Chinese Google.' Indeed, Baidu doesn't fail at displaying detailed and relevant content.
Advertising diversity: We are talking about a company born in a giant market, namely China. So it offers much more than a simple paid search. Brand Zone allows entrepreneurs to boost their traffic directly from the search engine results. Not to mention the handy in-feed ads.
Cons of Baidu
Outdated censorship: This is the chronic problem of still too many governments in the world. Baidu suffers from it and unfortunately reduces the number of accessible information. 
Download issues: It is still difficult to download large files on Baidu for those who don't have an account. One generally has to use detours or additional tools for that, which means a considerable waste of time.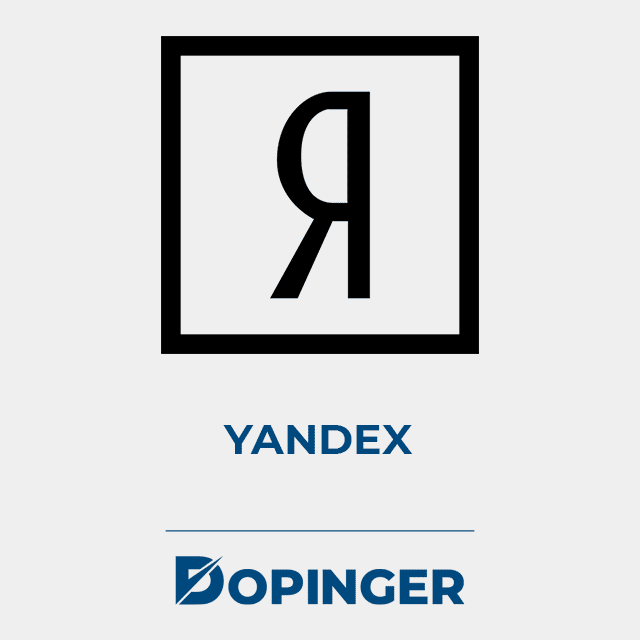 Yandex the Versatile
'Oh, those Russians…' Just like in the song, but this time with a much brighter meaning for sure. Initially released in 1997 for the Russian-speaking community, Yandex has gained international notoriety over time. As of April 2021, its market share was around 0.68%. So have you already tried this next-generation search engine? If not, take a look at the following lines:
Pros of Yandex
Flexibility and adaptability: Yandex search engine can be adapted to different countries and localities. This is a very valuable approach in the current globalization era.
Refined relevance: As a natural consequence of its international perspective, Yandex proposes search results that are locally tailored.
Multiple services at once. Yandex cares about your different needs. The service and tool range is broad: finances, music, online translation, geocoding, maps, to name a few. 
Cons of Yandex
Privacy issues: Just like many other search engines, Yandex also collects and exploits user data. This seems to explain the reluctance of many reviewers towards the Russian brand.
Relevance bugs: Yes, we know. We have praised the relevance aspect in the Pros section. However, the huge amount of results can get messy sometimes. This is due to a certain lack of page organization when compared to other search engines.  
FAQs for Most Popular Search Engines
I've heard that there are 3 types of search engines. What does this mean concretely?
Indeed, some sources mention 3 main types of search queries: navigational, informational, and transactional. Some others add commercial investigation as a fourth category. You may look at those as compasses for evaluating the search intentions of users. 
My search engine is not referenced in your article. Does this mean that it is not good?
No, certainly not. This article is about the most popular search engines (statistically speaking). However, there is nowadays a myriad of search tools, and some of them have comparable performance to those we have mentioned. 
Sorry, but I'm confused about the meaning of search engine rank.
We understand your confusion. Indeed, the term is not always clear enough. On the one hand, it refers to the classification of search engines from best to worst. On the other hand, it also indicates the position of a certain website within a specific search engine result page (SERP). 
Is it true that Bing users earn rewards?
Microsoft Rewards is one example among others. This kind of program aims at attracting a greater number of users. Indeed, when you subscribe to Microsoft Rewards, you may earn points every time you are using Bing. You can then spend them on buying apps or movies. 
Would all search engines allow me to clear my browsing history?
Those discussed in the article and many others have this feature, yes.  
Last Words for a Final Choice
Don't let our title mislead you. There is no final choice to be made. So why have we offered this general review of the most popular search engines? The answer is: to show that at the end of the day, everything is subjective. Even the ranking statistics may vary from one source to another. So eventually, you are the final judge. Besides, nothing prevents you from using several engines at the same time. It all depends on your specific needs at a certain moment.
We think that you may also be interested in
Squarespace vs WordPress
which is our previous post about
Digital Marketing
.