All websites have a unique domain name to allow users to locate them in the ever-expanding worldwide web. Each domain name on the internet contains a second-level domain and a top-level domain (TLD). The most common TLD is .com, with the second-level domain being the text that is immediately before the .com part of the web address. Most of the time, the decision of .net vs .com vs .org is down to personal preference. However, as you will discover, there are instances where criteria are different to claim the extension. With the internet constantly evolving, the TLDs at the end of every web address have adapted and changed as well, but the number one for most companies to use is still .com.
What Does .com Mean?
Originally the .com domain represented only commercial sites because it comes from the word commercial. Now though, .com is used by many sites, not all of which are commercial. Because of its popularity online, .com is now used by many in order for them to gain from its reputation. .com sites because they are everywhere have become one of the most trusted domain extensions on the web. Commercial or for-profit companies use .com most often. They use .com for its simplicity and popularity. Names are often catchy when just a company name followed by .com instead of .org or .net.
What Does .net Mean?
.net domains began as an extension for companies involved within the networking sector of the technology industry. Today, however, millions of companies worldwide use .net use to launch their businesses online. No longer seen just for networking companies, many people just see it as an alternative to .com. Today, many technology companies use .net as much out of habit than to display that they work in the sector.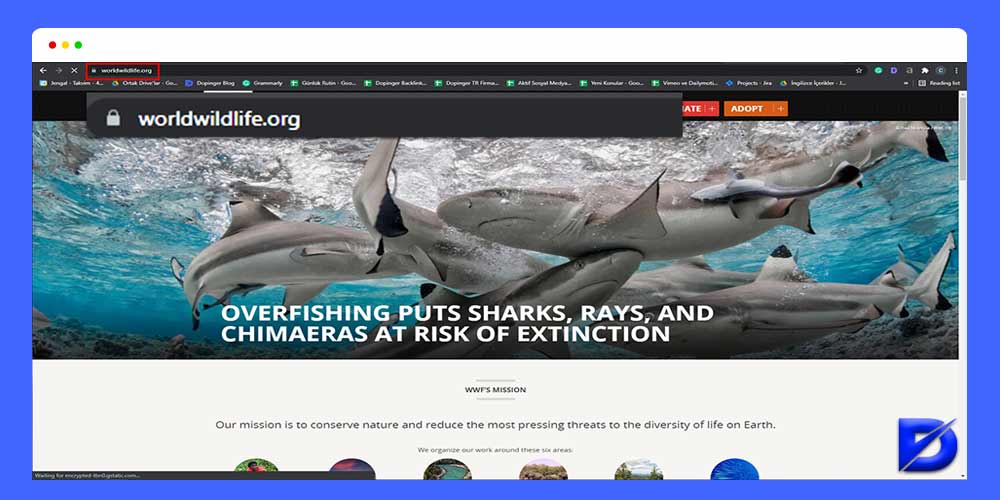 What Does .org Mean?
.org is one of the other original top-level domains. The use of .org has remained mostly unchanged since its inception. .org is still used for organizations and non-profit websites, for example, charity websites. These .org top-level domains are sometimes cheaper to register than the .com alternative. The use of .org hasn't changed much over the years. It is still used mainly by charitable companies and non-profits. Even after the regulations to use .org eased a bit.
The Differences Between .net vs .com vs .org
As the internet has grown, so has the number of top-level domain extensions. There are hundreds of TLDs now. Many even include the country code of the company that owns the site. The different TLD usually tells you some information about the company that owns the site you are visiting. For example, .gov sites are owned and run by and for government organizations.
In comparison, educational institutions run the .edu websites. By using a country code top-level domain, your visitors will more likely be browsing the internet from the country that shares the country code with your website. Therefore the country code addition is helpful to market your website to your target audience. .gov and .edu are both sponsored domain extensions, meaning they have to be recognized and certified to use those extensions officially.
The Top TLDs
These are the top five TLDs;
The top TLD is .com, with almost 50% of all websites using this domain. The second place is .org, with around 5% of websites ending with the .org domain. The third is .ru, which has approximately 5% as well. It is also the first country-code domain in the list. The fourth most popular top-level domain is .net, which has roughly 3.5% using this domain. And in the fifth position is .de, which is another country-code TLD and has 3% of websites using this domain. As demonstrated so clearly in the data above, .com is the most popular choice by a considerable margin. This overwhelming popularity does give .com the advantage of being the default top-level domain. Web-users will search for first. .com is also used to describe the internet company boom and bust in the stock market known as the .com bubble.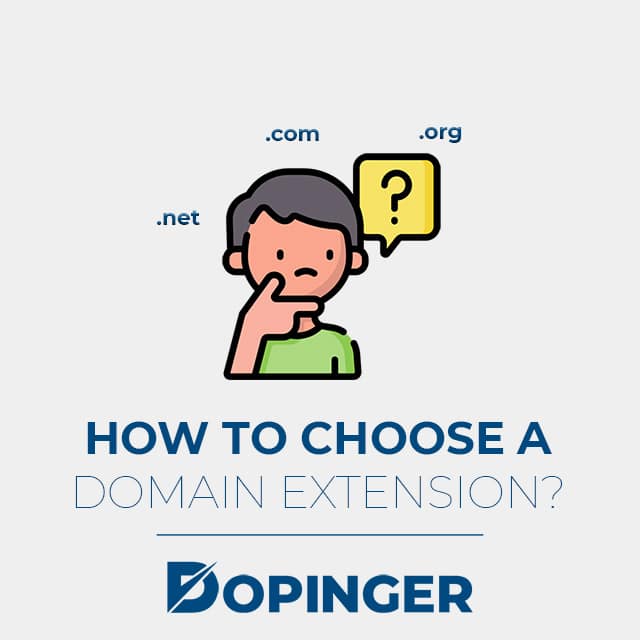 How to Choose a Domain Extension?
The choice is primarily personal preference. However, the association that many have with the various TLD extensions means it is to your advantage to conform to the standards already accepted. .com is still the most popular domain as it serves roughly half of all the websites on the internet currently. Many businesses will use an alternative to .com if somebody else has taken their wanted second-level domain using .com. However, it is always better to avoid competing with an already established domain name. It could also prove costly if you end up having to purchase the .com domain name from your competitor at a later date.
Which Top-Level Domain Is Ideal for Blogging?
When deciding upon which TLD to use for your blog, it is vital to remember how you wish your target audience to see you. Many bloggers opt to use .com for the professional appearance it provides. Even though .com is more expensive than using .biz, .info, or .net. By using .com, it shows your target audience how seriously and professionally you run your blog. The added credibility from using the popular .com certainly convinces many bloggers to pay the extra fee to register a .com domain.
Which Domain Extension Is Best?
As long as your domain is easy to find for your target audience, each domain serves the same purpose: to direct them to your webpage. There are many benefits to using a .com domain extension, such as; very credible for any form of business, being very mobile-friendly, can be relatively cheap. The downsides of a .com extension are that availability is limited for names because such a vast number already exist. Someone else may have already registered your target name as a .com domain.
On the other hand, .org has a few benefits that .com doesn't. For example, name availability is much more likely because there are fewer sites competing for .org domain names. Also, .org has better credibility for non-profit organizations and charities than .com. Still, the restrictions have recently eased a little, so more businesses have access to use a .org site if they wish. However, you may run into issues where people are confused and assume your business is a charity if you use .org as the domain.
FAQs About .net vs .com vs .org
Are domains expensive to keep?
Not always. Some domains are popular, and as with anything that experiences high demand, the price increases accordingly. However, if you find a clever name that is available, it can be free. The average .com domain name costs around $10 a year.
Can people make money from domains?
Yes, many people had bought domain names when they were cheap and then sold them later for a hefty profit. Some popular and catchy domain names can sell for millions of dollars.
What do domain registrars do?
They register your web address and chosen domains so that nobody else can start using them simultaneously. If the payments on a domain lapse, you can lose ownership of it and potentially have to repurchase it from a third party.
How many different top-level domains are there?
There are now well over one thousand different top-level domains available to use. Some of them have strict restrictions such as .mil, .edu, .gov, and .int. 
Can companies use multiple top-level domains?
Yes, many companies buy up all of the available domains for their company name. Doing this avoids having to purchase a domain from anyone else later, as well as avoiding having to rebrand if a company with the same name becomes more popular than yours.
Conclusion on .net vs .com vs .org
To conclude, there are many different top-level domains available for use by the public. However, the most important thing to remember when choosing which one to use is which fits best with your brand. For example, if you are a small company that makes a niche product in a single country, then a country-code TLD would serve you best instead of using .com, .org, or .net. It is important to remember that if you want your content easily accessed globally, the vast majority of websites use .com. Many people will search for the company name then .com out of habit. Hopefully, you have enjoyed reading this article and have learned a lot about the different top-level domains available for use. Now, since you know the difference, you can read how to buy a domain name and buy your first domain.