On-Page SEO is the foundation for ranking well on Google. On-Page SEO is the progress of optimizing only a single page inside a website. Don't confuse this with the progress of optimizing your entire website. However, these two kinds of SEO optimization aren't mutually exclusive. An action like installing an SSL certificate is an act of optimization for On-Page SEO.
Most people have basic SEO knowledge. They often think that On-Page SEO is just about placing keywords on a page. Keywords are critical to SEO. However, different criteria are important in On-Page SEO. These are as follows:
Keywords
Links
Visual contents
User experience (UX)
Title tags
H tags
Contents and content length
These are the key factors for On-Page SEO. It is necessary to understand these criteria that are important for On-Page SEO correct. If you optimize them well, you will see how well your site will rank in search engines. You may also make it easier for people to find you this way.
In fact, there are two basic factors in SEO work for your pages to rank well. These are On-Page and Off-Page SEO optimization. Our focus will be On-Page SEO techniques. For your content to rank better in search engines and get more traffic, you need On-Page SEO optimization. SearchMetrics analyzed in 2015. This analysis includes the rates of factors that are effective in On-Page SEO optimization. According to this analysis, the two most important factors are related keywords and internal links.
Now, let's show you how to do On-Page SEO check and optimization step by step. You may optimize your web pages well just by following this checklist.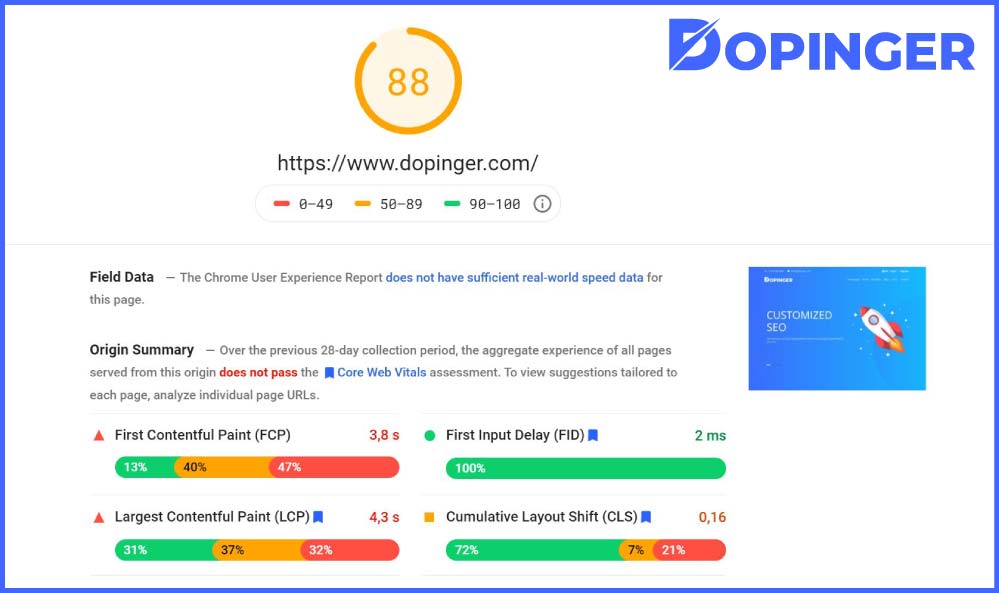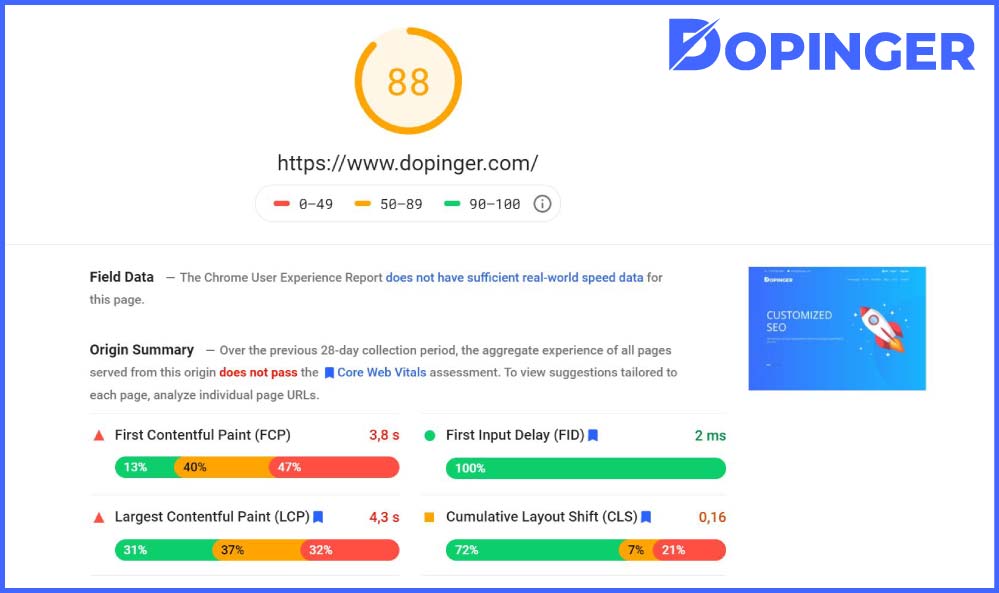 Performance
Here are some questions that you need to ask yourself to improve your site's performance.
Do you follow your pages with Google Analytics?
First of all, you need a tool to measure the performance of your pages. You may use Google Analytics for this. However, Google Analytics may be a difficult tool for users to understand in some cases. Apart from that, there are many tools that you can use for free and paid. You may access these tools on the internet.
Are you following your primary keywords?
Keeping track of primary keywords is not as simple as it seems. Keeping track of keywords is important to determine your current status and performance. You may use paid tools like Ahrefs for this. Or, you may search for free tools on the internet. Thanks to these tools, you will be able to follow your keywords step by step.
Scanning and Indexing
Scanning and indexing are two important factors that should not be ignored.
Can your pages be crawled?
If Google spiders cannot access your page, your pages cannot be crawled. Also, Google will not index you. Also, the presence of the Nolndex tag in the Robots.txt file is a matter of concern. The presence of this tag is an obstacle to the crawling and indexing of your pages. If you have noticed that a page is not indexed, you should first check your robot.txt file.
You may use the RankSider tool to check whether crawlable for your pages. After you enter the URLs of your pages, click on send. That shows what obstacles your page has in terms of crawlability. For page accessibility, you may use the Screaming Frog SEO Spider tool.
Are you sure that your page is indexable?
The first step to ranking on Google well is to have a crawlable page. The next step is to be sure that Google is indexing your page, indeed. There is a great way to check if your page is indexed. This way is to copy your URL and paste it into Google. You may find that your page is not indexed when you search the page URL on Google. There are a few things you can do in such a situation. First, check if you are using the noindex tag. You should also make sure that there are no errors due to the site structure. You may find the most common errors in the site structure and their solutions on the internet. If there are no errors, or you have fixed the errors, you may index your page. You may do this on Google Search Console.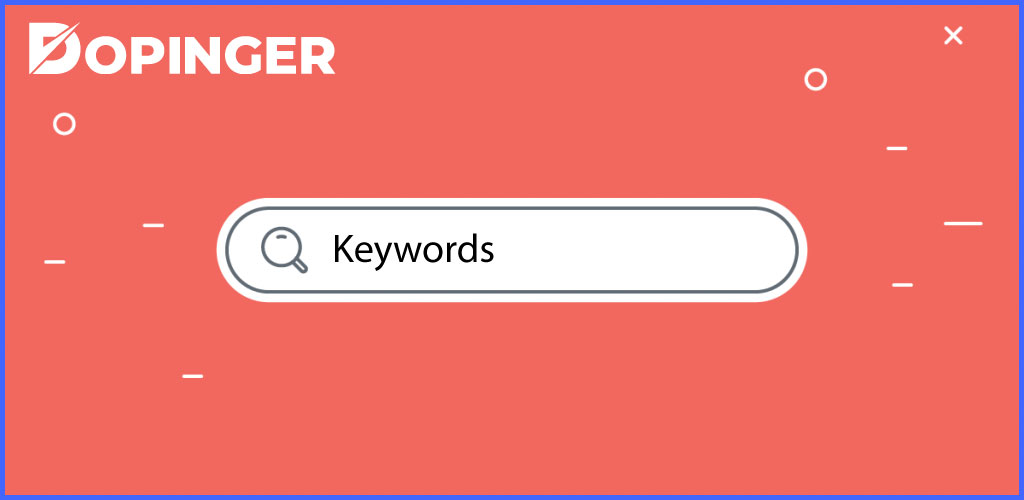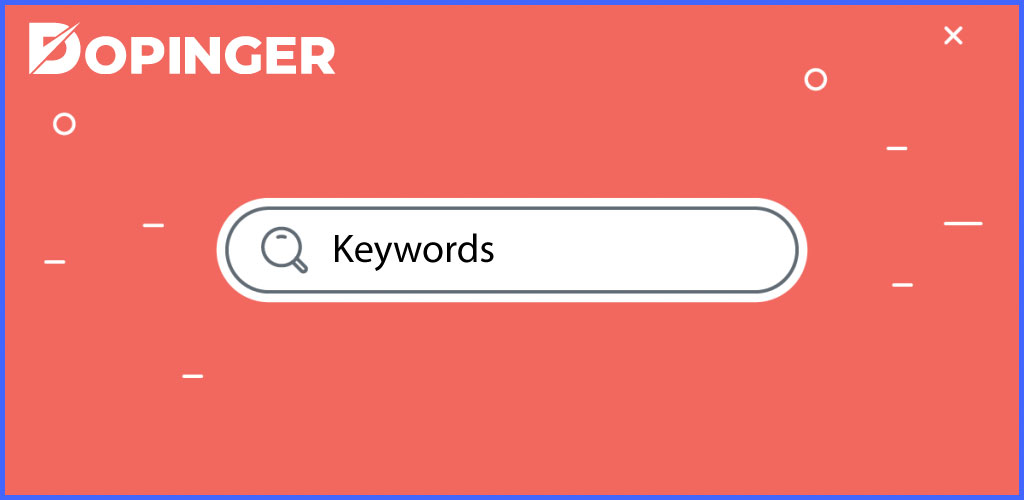 Keywords
Without keywords, you won't be receiving much traffic. So, make sure you ask yourself these questions.
Are you sure that you have the correct keyword targeting?
Some people have exaggerated dreams about keyword targeting and ranking. A new or non-authoritative site may have a goal to rank first in basic keywords with high competition and search volume. Instead, it would be more realistic to targeting in keyword groups called long-tail or trunk. Besides, the success rate it will provide in these two types of groups is quite high. There are some tools you may take advantage of in keyword research. These are tools like Google Keyword Planner and Google Trends. You may make more accurate and realistic targeting using these tools. You may learn how to use Google Trends in keyword research online.
Are you targeting the same keyword on multiple pages?
You shouldn't target the same primary keyword across multiple pages. In the keyword On-Page SEO, you may have a cornerstone or basic content. So, do not create content targeting this keyword again. This causes a duplicate content issue. To avoid this situation, you need to create a strategy from the very first moment.
Are your pages for search purposes?
Search intent shaped around four fundamentals. These are:
Getting information
Comparison
Transactional (Like gaining backlink)
Surfing
Understanding the purpose behind your target keyword will determine how you will structure your page. If you are going to create content as follows, you must create your content around the purpose of informing. These contents are:
How to made it?
What is it?
How to use it?
This situation is the same for e-commerce sites. The user may have come to your site to search for information about products and services. If so, the user is not yet ready to purchase the product. Because the user has not yet completed the research phase, this user is at the beginning of the journey to become a customer. You must be aware of this. That's why you need to configure your page as an educational resource. If you complete this step well, this journey will go to the purchasing phase. For this, you must take advantage of the power of the call to action.
Have you used the keyword in the title?
In fact, there are different opinions on this subject. However, most SEO experts agree that you must use keywords in the title. You may make a great contribution to your SEO work by including your keyword in the title tag. In this way, you will achieve success. Therefore, make sure that you include your keyword in the title tag.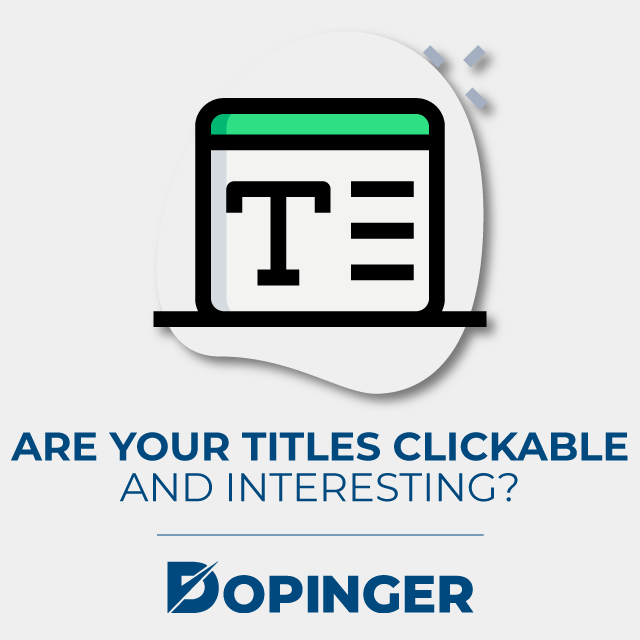 Are your titles clickable and interesting?
Google uses the words in your title tag to understand what your pages about. But, there is another side to title tags that you should understand. That is the click rate. Making your headlines interesting will have an increased click-through rate. There is one more benefit to increasing your click-through rate. It is one of the easiest ways to get more organic search traffic without creating new content. You may access the performance of your site regarding the click-through rate via Google Search Console. You may access the necessary details from the performance tab in Google Search Console.
Did you use the H1 tag on your page?
Every page on your website must have an H1 tag. There is a way to detect your pages that do not have an H1 tag. You may find your pages without H1 tags by checking them on Screaming Frog SEO Spider. You should also remember that you only have to use the H1 tags once per page.
Is there a keyword in the Meta Description?
Google may display meta descriptions by determining the content itself. When creating your meta descriptions, you must include your primary keyword in the description.
Is your Meta Description interesting?
Your meta description should set the user in action. Just as your title tags. So, your meta descriptions should also be clickable. You may access many resources on the internet about how to write meta descriptions.
Is the keyword included in the URL?
According to analyses, pages with the primary keyword in the URL tend to perform better. Google also states that having your keyword in the URL is a ranking factor. However, this is a minor effect.
Is the URL structure poor?
URL structure is important for user experience. Short URLs are a minor ranking signal. Still, they perform better in the rankings. Long URLs are difficult to remember. It is also difficult to share them. Besides, there is no benefit in having long URLs. So, cut off all the redundancy in your URLs. Only include your target keyword phrases.
Have you included the primary keyword in the first paragraph?
You want Google to understand what your page is about. So, you have to understand something clear. You should use your target keyword phrase in the first paragraph, in nature. Or even in the first sentence. Doing this is an excellent way to achieve the goal.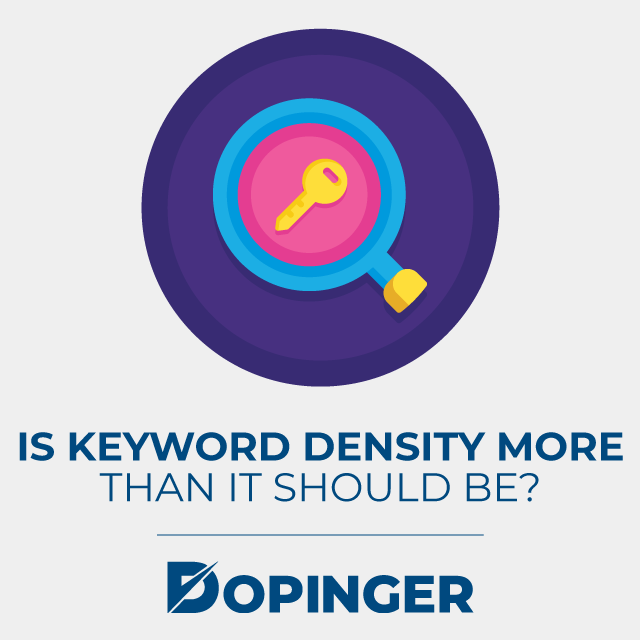 Is keyword density more than it should be?
You should not be aggressive in keyword density. You must write your content in the most natural way possible. Thus, the keyword density will make its own way. If the keyword density is higher than normal, search engines may perceive your content as spam. So, create your content as naturally as possible. Pay attention to the use of keywords in this context too.
Do you include LSI keywords on the page or content?
Structuring your pages around the primary keyword is one of the main purposes. This is also a smart strategy. You would target ranking for these keywords. Besides, you should try to rank those pages for all variations that are related to keywords. These are called LSI words. There are many tools you may use to find LSI words and other variations of primary keywords. You may access these tools on the internet. The best tool you may use for this is Google Trends. You may make a comprehensive analysis thanks to Google Trends. You may also specify LSI keywords.
The Content
A site rests on the pillars of quality content. Remember to follow these steps to create quality content.
Is your content original?
You must ask yourself a question while creating your content. This question is how to create a higher quality and valuable content than existing content on this subject. This way, you may create more quality and prominent content than your competitors' content.
There are two factors many businesses have ignored in this regard. The first of these is the user experience. The second is the support of the contents with visual elements. Many sites create pages and content by ignoring the user experience. Website owners are reluctant to invest in page and site design. Likewise, they ignore supporting the contents with pictures, videos, or graphics. At this point, pay attention to these two points to stand out from your competitors. This way, you may get a good ranking with your content.
Are there spelling and grammar errors in your content?
Use grammar checker tools to find spelling and grammar mistakes. Google states in its Search Quality Evaluator Guidelines that it does not like spelling and grammar mistakes. Therefore, be careful not to include spelling and grammar errors in the content you create.
Is the length of your content sufficient for SEO?
Long contents perform better in search engines. However, extending the content unnecessarily to create long content is not the right move. The content must have topic integrity from beginning to end. Also, your content should be in a natural flow. You may find all the details about the ideal content length for SEO from online resources.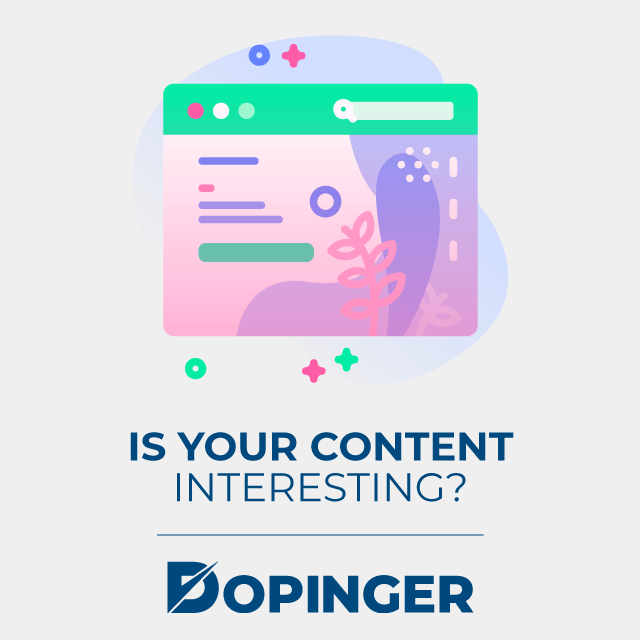 Is your content interesting?
People need to read your content before they act. If users find your content interesting and adequate ın terms of SEO, that is a positive sign for your page. Your bounce rate will decrease. If you have done a good job, the searcher will take action on your site. You may perform the operations listed below to make your content interesting.
First of all, write the content in a friendly language taking the visitor into account.
State the key points of your content in a way that draws the user's attention.
Link related content.
Does your content contain long paragraphs?
This is a negative situation if your content contains long paragraphs in blogs. Users find long paragraphs unattractive. Also, the contents lose their readability. So, keep your paragraphs as short as possible. This way, you may create content that can be read and scanned by users.
Do you include subtitles in your content?
You must use subtitles in your content. Be sure to also use H2 tags, H3 tags, and H4 tags, in addition to H1. Also, take care to create subtitles in a logical framework. Use H tags in hierarchical order in subheadings you create.
Do you use LSI keywords in subheadings?
Your content does not just consist of your main title. Therefore, it is not enough to include your keyword just in your main title. You should include variations of your primary keyword in your subheadings.
Does your content contain lists or rankings?
Certain parts of your content should include rankings or lists. This way, you make it easier for users to read and engage the content.
Is your content up-to-date?
It is so important that your contents are up-to-date. You should determine that the information contained in the content is still valid. If this information is out-of-date, you should check your content in certain periods to update them. You should do this check at least once or twice a year. Also, choose to update your existing content instead of creating new content on the same topics. This ensures that your page gets more traffic and better ranking.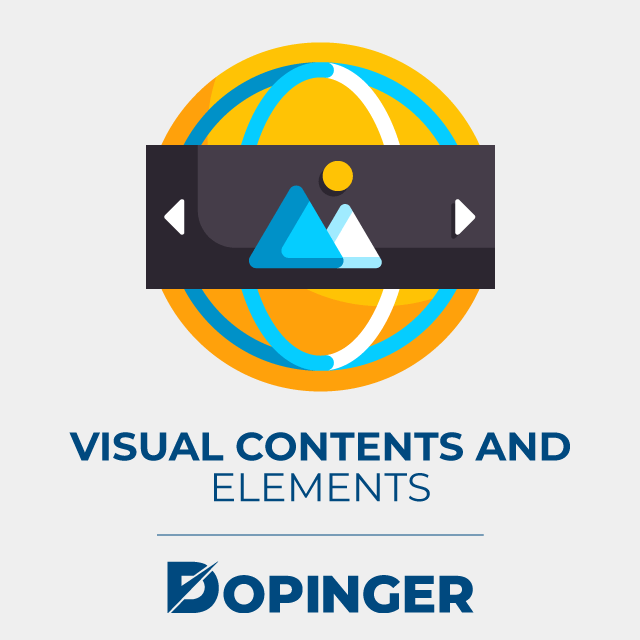 Visual Content and Elements
A site with a lack of visuals is dull. Therefore, you should use images more often. But how? Let us explain.
Do your pages have more visual content than your competitors?
Unique and high-quality visual content makes your pages more unique than your competitors. These visuals may be videos, pictures, and graphics. You should enrich your pages by using more visual content than your competitors.
Are the visuals you use high-quality?
Using visual elements alone is not enough. Therefore, the visuals you place on your pages must be of high-quality. You may use paid or free tools for this. Also, you may get professional support from experts.
Are the visuals you use appropriate sizes?
You should adjust the dimensions of the visuals according to the design of the page. It should be neither too big nor too small. You must also adjust the visual dimensions according to the flow of the content.
Are the visuals you use compressed?
It is important to use high-quality visuals. However, while doing this, you should not negatively affect your page speed. That's why you need to compress the images you use because uncompressed visuals are one of the primary causes of a slow site.
Are the file names of the images you use descriptive?
Google recommends using descriptive filenames for visuals. What does it mean? This means you have to save your visuals based on your content. This allows you to rank with your visual content in related keywords.
Do you use descriptive subtags in the visuals you use?
Google's spider uses subtags to understand what an image is about. That's why you should always use descriptive subtags for every visual on your page.
Is the visual content you use relevant to the keyword?
No matter what type of visual elements you use, they should be relevant to your content.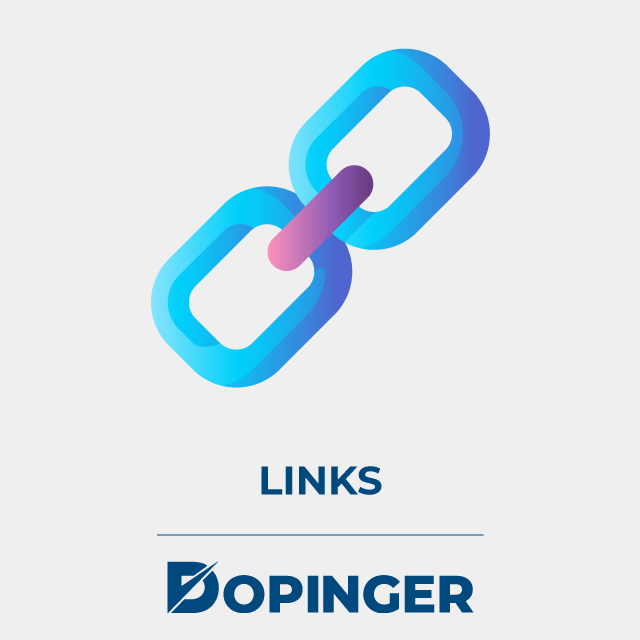 Links
Giving good links will increase your credibility. Neglecting them, on the other hand, will decrease your site's value.
Do your pages have internal links?
Internal links are a powerful method of helping your site. Internal links help your site in several ways. First of all, it allows your site to build authority. They improve the crawlability and indexability of your site. It also ensures that other important pages on your site get high rankings. That's why you need to create a strong link network between your pages.
Do you use descriptive anchor text in your internal links?
Unlike external links, your internal links should have keyword-rich link text.
Do you use breadcrumb?
Breadcrumb is important. If you have a large website, it is more important. It also has a positive effect on user experience. That is the reason why you must use it. You may find all the details about using breadcrumb online.
Are your internal links useful?
Internal links whose sole purpose is ranking are not a great or correct idea. Remember that the main purpose of your page is to please the user. Every internal link should serve a purpose. They should also help the user in some way. As long as you link to relevant and valuable pages, it means you have created your internal link network well.
Do your pages have external links?
You must link to relevant and reliable sources. This way, you increase the quality and reliability of your page.
Are there broken links on your pages?
Broken links impair the user experience. You need to address them. Also you should inspect your page and site to detect and fix broken links. You may use the Screaming Frog SEO Spider tool for this.
User Experience (UX)
Everything boils down to user experience. Put yourself in the shoes of the user.
Do your pages open in less than three seconds?
The page speed is one of the most important user experience factors. To increase the ranking of your pages, you should optimize the page speed.
Are your pages mobile compatible?
All web searches will be made from mobile devices soon. So, your website must be mobile-friendly. That is more important now with Mobile-First Indexing.
Is the SSL certificate available?
Google state something a few years ago. Google state that SSL certificates will be part of their algorithm. Also, it will have a ranking factor. Google Chrome now labels websites with the label secure or insecure. This tagging is a great deterrent for users on e-commerce websites. Having an insecure tag is not good. It affects both your performance in search engines and your business.
Do you include pop-up ads on your pages?
Google state a while ago that the rankings of the pages containing too many pop-up ads will be lower. In fact, this is quite annoying for users. Having too many pop-up ads will cause users to leave your website. When you use pop-up ads, users must encounter them whenever they visit a second or third page on your website.
Do your pages contain moderate ads?
The livelihoods of some businesses and websites depend on advertising revenue. However, some of them exaggerate this too much. The presence of advertisements on all sides of the pages disturbs the user. This always affects the user experience. Therefore, you should place the ads by considering the user experience as well as the advertising revenue.
Is your website design useful and modern?
You have to take the balance between design and user experience in terms of SEO. Optimize your design to keep it modern and useful. Don't hesitate to invest in the design of your website.
Are your pages sharable?
You should present social media sharing buttons to users in informational content. If your content is good, it is more likely to be shared. So, make it as easy as possible for the user to share your content.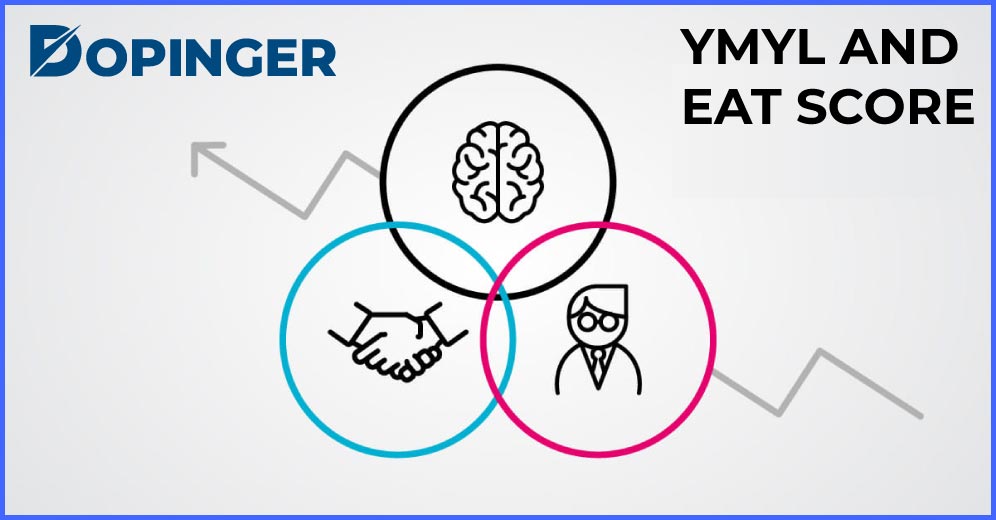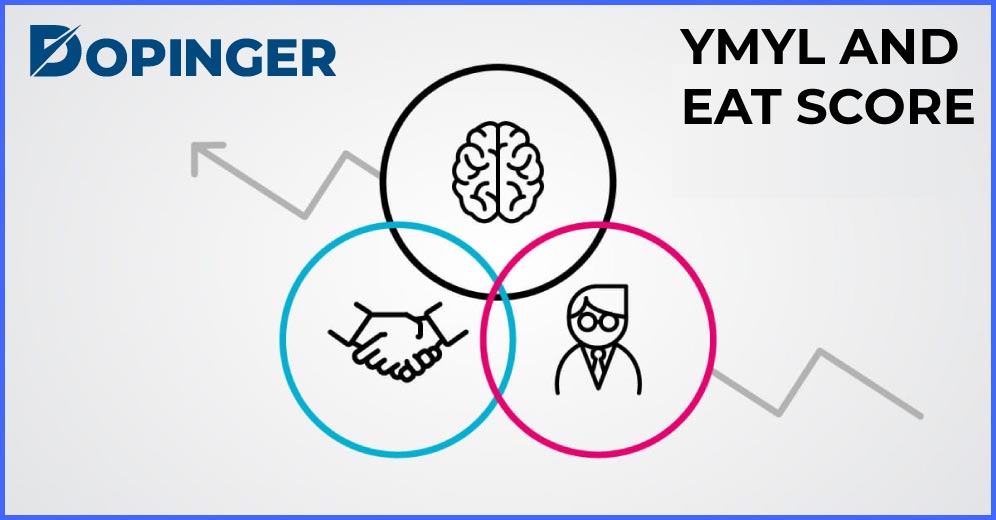 YMYL and EAT Score
We are not done yet! Don't forget about the YMYL and EAT scores.
Do you have advisory content in health, finance, or legal issues?
Websites that provide advice on such matters will be under greater scrutiny going forward. This situation came to the fore with the core algorithm update called Medic. The Medic update took place on August 1, 2018. The main reason for this situation is that false or unproven information in these areas may harm a person.
More About On-Page SEO
On-Page SEO optimization is a part of On-site SEO optimization. You may use many SEO tools while doing your On-Page SEO optimization. After performing your On-Page SEO analysis, you may start optimizing. There is something you should not forget when doing On-Page SEO optimization. This is link building. This way, you may establish a large number of links to your page. Thus, you will increase the traffic your page will receive. You should also pay attention to your site's structured data. This way, you provide information about your page and categorize your content. It will also be useful to use schema markup for your structured data.
The shareability of your page is another factor that may increase your traffic. The ability to share your pages as blog posts means reaching more users.
FAQ About On-Page SEO
Can I get professional support for On-Page SEO optimization?
Some services provide professional support for On-Page SEO optimization. You may access these services online. But, make sure they are reliable.
What are the types of meta tags?
There are four kinds of meta tags. These are as follows:
Meta keywords attribute
Title tag
Meta description attribute
Meta robots attribute
What are the differences between internal and external links?
Internal links come from within the same domain. On the contrary, external links do not come from the same domain. This is the main difference between them.
What are the differences between On-Page SEO and Off-Page SEO?
On-Page SEO includes the factors that you may control on your own website. Unlike this, Off-Page SEO includes the page ranking factors that arise outside of your website.
Are tools that help to increase On-Page SEO optimization paid?
Many tools help improve On-Page SEO optimization. Some of these tools provide services for a fee. However, many of them also serve for free.
Conclusion of the On-Page SEO Checklist
On-Page SEO optimization is very important to get a good ranking on Google. Its optimization only focuses on one page on your website. On-Page SEO optimization is more than just putting keywords on the page. While optimizing On-Page SEO, you must meet many different criteria. We explained these different criteria of On-Page SEO. This way, you will rank higher in search engines.
You will also be much more successful in attracting users' attention. There are two main factors for your pages to rank better. These are On-Page SEO and Off-Page SEO. We focused on On-Page SEO techniques here. Also, we talked about some analysis and research. We hope this article will be your inspiration. Also, for additional info, remember to read our guide on stop words in SEO.
We think that you may also be interested in
What Is PHP?
which is our previous post about
Software Support
.