Sometimes, you may not want to send an email you wrote to the other party immediately. You may need to send future emails for different reasons. It may not be appropriate to send work-related messages to your colleagues in the middle of the night or on a weekend break unless it is a special occasion. In such cases, you can prepare your email and postpone the sending process to a more suitable time. Gmail, one of the most important mail providers in the world, offers users an excellent solution for e-mail exchange with several features it contains. Previously, people used different platforms to write an e-mail in advance so as not to forget it, or to have a message in the hands of the person who sent it at the right time. Now, Gmail users can schedule an email to reach the recipient whenever they want. 
Schedule an Email in Gmail
Time needed: 2 minutes.
You can follow the steps below to schedule an email from your desktop web browser to your Gmail account.
Start writing your email.

Compose a new email in your account by typing the relevant information.

Schedule your email.

Click the arrow next to the "Send" button. You can choose one of the suggested times or choose when you want your email to find the recipient. Click on "Choose date and time" to customize it.

Prepare to send your email.

After choosing the posting time, click on the "Schedule posting" option. Now your email is ready to be sent whenever you have scheduled it.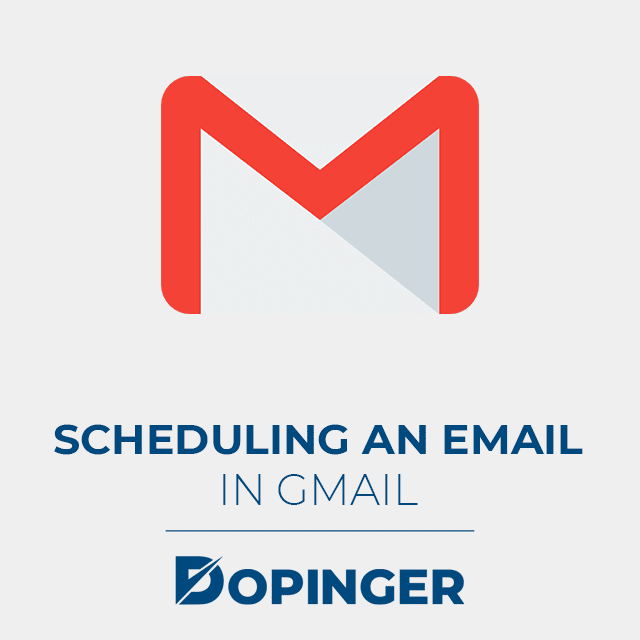 FAQs on How to Schedule an Email in Gmail
How can you schedule an email on your mobile phone?
Using the email scheduling feature in your mobile Gmail account goes through almost the same steps. You do all the steps applied in the first step in the same way. Then, in order to switch to the "Schedule to send" section, it is necessary to click on the "three dots" section in the email creation section. In this way, you can easily schedule emails on your mobile app.
Can you cancel the scheduled email?
If you want to cancel an email that you previously set to send with Gmail, follow this path. Access the menu from the Gmail icon and click on the Scheduled option. It will open to the page with scheduled messages. You can select the desired message from the Messages to Send Later tab and cancel it by clicking on Cancel Send.
Can you edit a scheduled email?
If you want to edit a scheduled email, go to Scheduled. Click on the email you want to edit. Click Cancel Send. Go to Drafts and edit the email. 
Can you schedule an email on iPhone?
You can schedule an email on iPhone by clicking on Schedule send after creating your email.
How many emails can I schedule at once?
You can schedule up to 100 emails at once.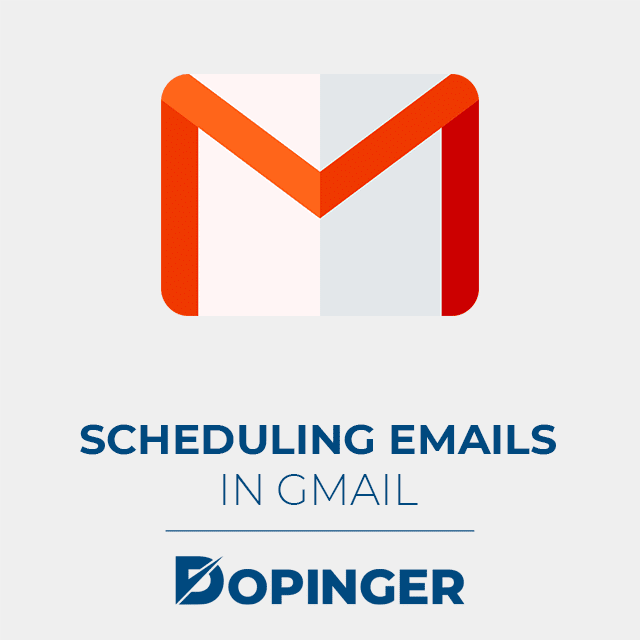 Scheduling Emails in Gmail in Short
We have guided you through how to schedule an email in Gmail. Fortunately, you can do it inside Gmail. You don't need a third-party app or anything else. Hopefully, the article above about scheduling an email in Gmail will be useful for you. If you liked our article, you may as well be interested in how to schedule Instagram posts too.
We think that you may also be interested in
GoDaddy vs Squarespace
which is our previous post about
Digital Marketing
.