Search intent is the reason behind a researcher's query on search engines. In other words, it is the answer to why the person searched. Is the user searching for a question? Does the user want an answer to this question? Putting all these aside, they might just want to visit a specific website. Maybe they want to buy something. Here the answer to these questions is called search intent. Search intent is the first target a user has when searching for a search query in a search engine.
Users are looking for a specific type of answer or source while searching. After all, anyone searching online hopes to find something. Google has tried to improve the search algorithm to determine the search intent of users. It wants to determine the most suitable websites for the search term. Google also wants to limit the search intent underlying a particular search query. So, be sure your blog post or website is suitable for your target audience's search intent.
Let's take a sandwich search as an example. What is the main purpose of the user searching here? The user's purpose in Google search may also be to find a sandwich recipe. The user may also be looking for a take-away sandwich service. Unlike all these, the user may be researching the history of the sandwich. What all these searches have in common is the sandwich, as you can see. However, all of the searchers have a different purpose. That is what user intent means.
Why Is Search Intent Important?
Google's first goal is to find the most appropriate result for the questions users are looking for. Google has a mission set out from the start. This mission is to organize the information in the world. Then, making them worldwide processed and useful. This makes the search intent the primary target for SEOs. When users search for a term they want to reach, they may encounter irrelevant information. In this case, a signal is sent to Google that the intent does not match the content. Let's explain this situation with an example.
When a user performs a search, they can do another search without visiting any of the results. That will be a sign to Google that the search intent isn't fulfilled.
As you can see, there is an important rule of ranking in Google searches. That is to be the most appropriate result related to the subject the user is searching. So, the most important thing you must do is create content that fits the user's search intent. There is also the type of search intent. Let's learn more about it now.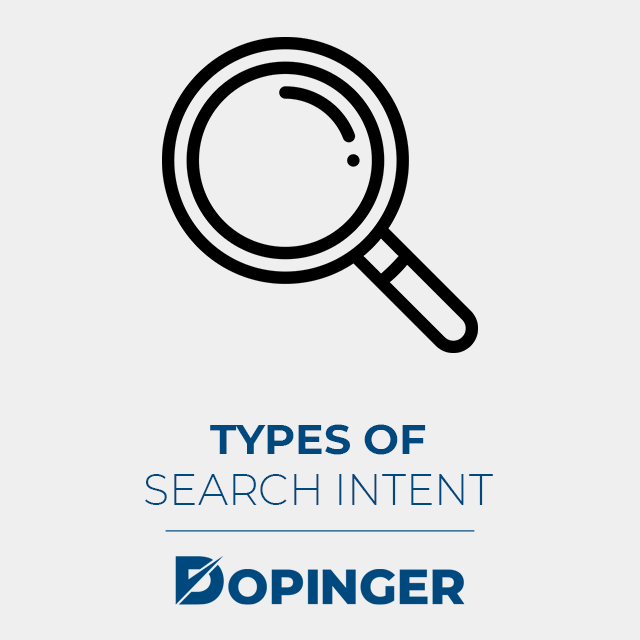 Types of Search Intent
As you know, there is an unlimited number of search terms. However, there are only four basic search intents. These types of searches are as follows:
Informational intent
Preferential or business query
Navigational intent
Transactional intent
Let's examine all these search intents in detail.
Informational Intent
As you can see from the name, such searches are for information purposes. The users want to find an answer to their questions. These informational queries may include these questions:
How to make it?
What is it?
Where is it?
Users searching for information intents have a specific question. Or they want to know more about a specific topic. So, this is a specific search. However, informational terms may not always be a question. To give an example, a user can only type Einstein into the search engine box. That means the user wants to learn more about Albert Einstein. There is a point we have to make here. Google's search intent goes far beyond just providing information about a term. When you search for a tomato sauce, Google knows that the search is for cooking, not culinary history.
Preferential or Business Query
Some users use the Google search engine for purchasing purposes. So, they also search on Google for the products they will buy. One of these searches may be which computer is more useful. Or which SEO plugin is the most useful. Users use Google to further research products, brands, and services. This is the preferential or business query. At this stage, users have passed the information phase of research. They are now in the process of concentrating their attention on a few different options. At this stage, users examine and compare. They want to find the best solution that suits them. These searches may contain localized expressions. What are the hotels to stay in New York? What is the best restaurant in Manhattan? These searches may contain more specific locations.
Transactional Intent
At this stage, users aim to complete a process they have started. However, it is important to know that these transactions aren't just about purchasing. This could be to fill out a lead generation form. This may be performing an e-mail registration. We may also list a subscription completion in this category. In cases like this, users have a good idea of what they're searching for. If a user makes a purchase, these transactions include a brand name. All they're searching for is a website where they can buy this product. That's why it's called transactional search. The user searching for a specific product. All Google has to do is take the user to a product page.
Navigational Intent
In this type of search, users intend to visit a specific website. At this stage, typing in the Goggle search engine is easier than typing in a URL. Keeping a URL in mind may not be easy. You may also not be sure that you remember this URL correctly. In this type of search, users may want to access a brand's website. Or they may want to reach the landing page of a social media platform. Users also add special words to these searches to find what they are searching for. The only way to rank higher in these types of searches is to be the website they're searching for. Only in this way may your website gain organic search traffic. Some examples of this type of search are as follows:
Facebook
Twitter login
SEO content guide
As you can see, all of these searches include a brand name or a specific website.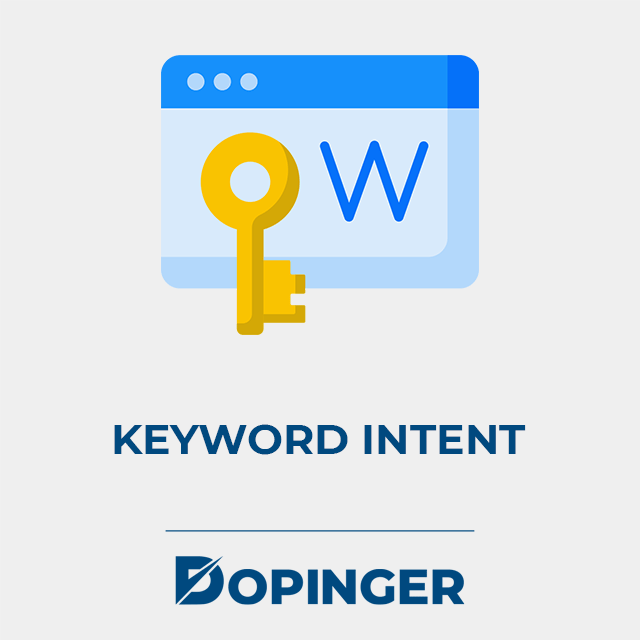 Keyword Intent
The words users use while searching gives ideas for the intent of the user. Google formulates selective terms that contain specific words for this intent. Keyword modifiers may be useful indicators for search intent. However, just knowing these terms is might not be enough. Users may be curious about many different topics. In these cases, when it comes to keywords, how can you find these terms? At this point, there are different and reliable keyword research programs you can use. Thanks to these programs, you can change certain content. Or, you may even filter some expressions that contain terms. Filter features may be very advantageous for you. SERP feature allows you to filter keywords. SERP feature may filter many keywords.
What Is the Search Engine Result Page (SERP)?
SERP features appear on the Google search result page. This is the general name for features that differ from classic search results. Google has developed this feature to enrich the search experience for users. These results differ by countries, regions, languages, and even device types. SERP features improve users' search experience and speed up finding what they're searching for. Besides, they contain many advantages and disadvantages for websites.
SERP features allow your web page to take up more space on the search result page. It is also very effective in increasing the clickthrough rates of your site or page. However, Google creates some SERP features in a way that we cannot interfere with it. These results are called clickless results. These results provide users with the necessary answer without the need to enter a website. This feature sometimes steals most of the clicks from pages targeting a specific query.
However, the benefits of these features are much greater. Thanks to this feature, you may make a difference on the search result page with many organic and advertising results. That's why you should take advantage of this feature to increase your click rates. You should determine different strategies for each web page according to this feature. This way, you may increase your click-through rates by separating from your competitors in SERP.
There are many SERP features that you may take advantage of in Google's world. This breadth is due to the importance Google places on user experience. Take advantage of SERP features to stand out from classic results and among your competitors. Known SERP features are under three main headings. These are as follows:
Paid SERP features
Organic SERP features
SERP features from structured data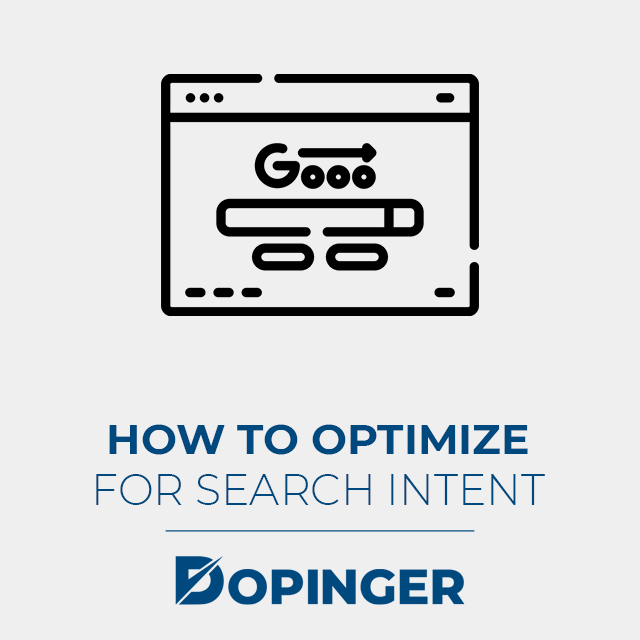 How to Optimize for Search Intent
Meta Data and the content of the website should be suitable for the intent. You should do research and find out which keywords to use on which pages. The best place to start optimization is the metadata of your pages. Update your title tag, H1, and H2 tags to reflect your custom keyword targeting. This way, you can take advantage of your title tag to increase the visit rate without creating a click trap.
Check out competitor pages. It is important to determine the available pages on your site before starting the event.
Time needed: 15 days.
So, before you start creating a new website or reorganizing your website, check out the top-ranked pages. Taking these steps will put you ahead of your competitors.
Check SERP Reliability

Google rank is not fixed. It is dynamic. It often changes and fluctuates. If you strategize by focusing only on instant SERP results, you will fail.

Prepare Your Content According to the 3C Rule

Now you know what the search intent is and what it covers. So, you may prepare your content according to this rule. 3C stands for:
Content-Type
Content Format
Content Angle

Try to Grab Clues from Search Results

You have now started the real action. Now, you have to determine the target keyword. That is one of the crucial points. At this stage, review both the search results pages and the top-ranked sites. That is a nice way to understand and determine what people want to see on our pages. Now that you have completed your keyword research, you can breathe a sigh of relief.
Offer people solutions and try to be helpful. Give them what they want to find. Google will reward you for this.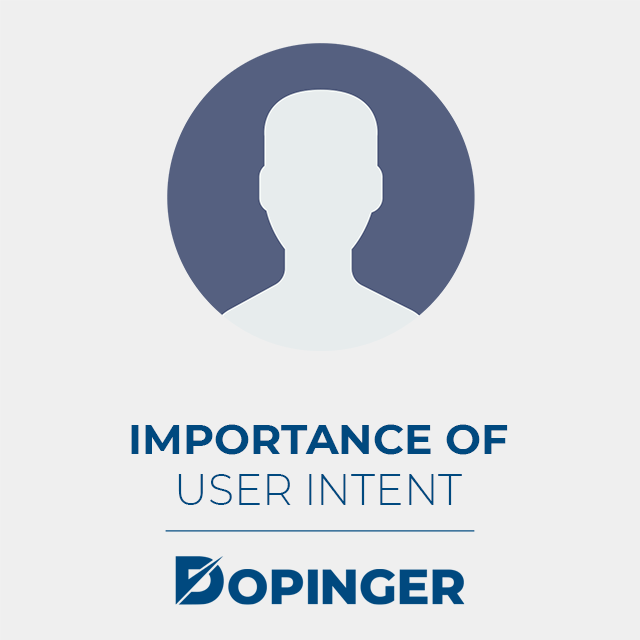 The Importance of User Search Intention
Understanding the user search intention brings with it to master the wants and purposes of internet users. If you don't provide content for users' search intent, they will turn to competitor websites. Analyze well what the users' needs. So, you have to identify the purpose behind the search intention. In this context, pay attention to backlinks and other traditional Google ranking signals. The content of your web pages must match the intentions of the users. You may review Google's quality assessment guide to understand how important this is.
When people want to access information, you need to make sure your page is informative. You may want to rank higher for a long time. So, it should be your duty to ensure that the searchers reach the content they want. Search intents change over time. So keep your content updated. Discover new terms. Remember to use specific modifiers in your keyword research.
FAQs About Search Intent and How to Optimize It
What are the high-intent keywords?
These keywords refer to the search terms that consumers use. Users that use these keywords are more likely to take a particular business activity.
May I hire someone to optimize my website for search intent?
You may hire a professional trained for this. 
Do I need to optimize my website again after optimizing it for search intent?
As we mentioned in our article, user intent changes over time. Accordingly, the ranking of websites in Google search results may also change. So, it would be best for you to keep your website optimized at all times by following this data.
Is it easier to optimize my web page or create a new one?
As we mentioned in our article, user intent changes over time. Accordingly, the ranking of websites in Google search results may also change. So, it would be best for you to keep your website optimized at all times by following this data.
May I change it when Google generates a SERP without my request?
The Google algorithm does this automatically when it deems necessary. You can not interfere with this.
Search Intent Optimization, In Short
Search intent is one of the most important factors for Google to rank the search results. It is based on this when ranking Google search results. So, websites must optimize their content according to the search purpose to attract more organic traffic. This is one of the important topics that have been sought. There are several ways to do this. You should take these steps and keep your website updated. As long as you do this, Google will reward you by ranking your web page higher in search results.
We think that you may also be interested in
Reddit Marketing
which is our previous post about
Digital Marketing
.