SEO can be described as a study that makes internet projects suitable for search engines. It is what experts use to rank a website higher in search results. You can find answers to questions such as what SEO is, how to do it here. And all the details about the importance of SEO certification in this article.
What Is SEO?
Let's first understand what SEO is. SEO is technical and strategic studies applied in line with search engine quality guidelines to improve the position of websites. Search Engine Optimization aims to move a website to the top of rankings by using words and keyword groups correctly.
With the development of technology and search engine algorithms, SEO has had an important place in the digital marketing sector. The desire to get ahead of the competitors and to be beneficial to the user experience has arisen.
By working with an SEO expert who has up-to-date, theoretical, and technical knowledge, the digital presence of websites can improve.
Importance of Ranking Higher in Search Engines
In order to grow your business and highlight your business's products and services, you should develop digital marketing strategies. Search engine optimization is a very effective way for your business to exist and strengthen in the digital world.
Search engine optimization studies on your website will both make you more visible and help increase your brand awareness. Thanks to this effective marketing method, you can reach your target audience faster and gain more customers and trust. It is an effective and useful digital marketing technique to make your corporate identity visible.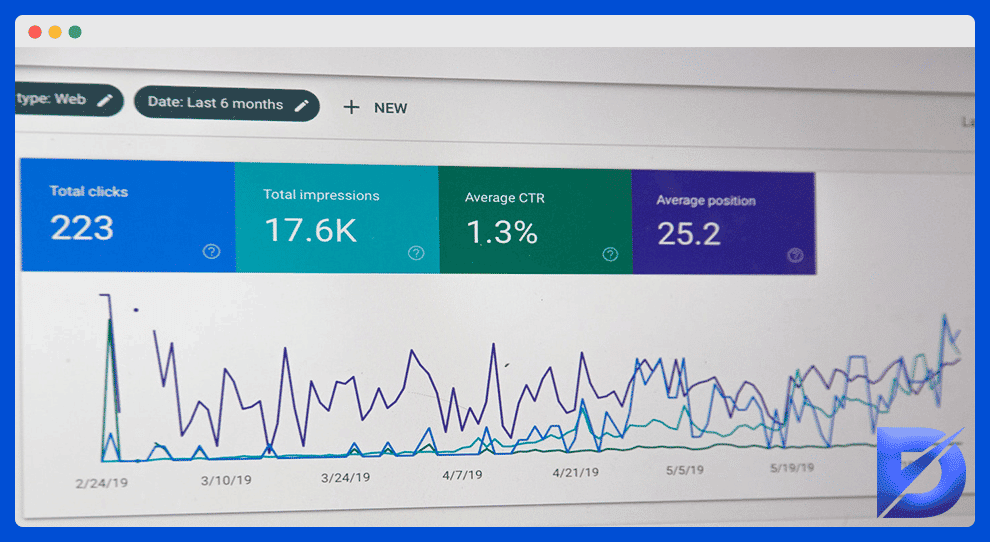 How Does SEO Work?
Ranking high in search engines requires a special effort. In addition to having knowledge about the SEO process, you can work with trained and experienced people or agencies. In order not to lag behind your competitors you need to carry out a conscious process.
Firstly, you can achieve an efficient result by determining your goals and advancing your SEO efforts in this direction. While performing your SEO strategies, you need to optimize your website with search engines. This requires you to provide relevant content. For these optimization studies, you can divide SEO into two as On-Page and Off-Page.
In both on-page and off-page optimization processes, the most important criteria is to work in accordance with the user experience.
It is important for businesses to rank higher in search engines such as Google, Bing, Yandex and generate traffic. To achieve this, you need to act towards goals, know how algorithms work, and continue improvement work by verifying pages.
On-Page SEO Work
On-page SEO is optimization work on the elements on the pages of your website that bots and users can access. Your titles, page structure, content, and many more factors related to your website are part of on-page SEO work. The way to successful SEO work is through on-page work.
On-page SEO studies allow search engines to identify the content on your site is relevant to users. Google's feature of ranking the useful content higher has increased the importance of on-page SEO.
If your content does not contain useful information to the reader, it will cause you to lose your target audience. That's why it's important to create SEO-friendly content that people will enjoy reading and that serves their purpose.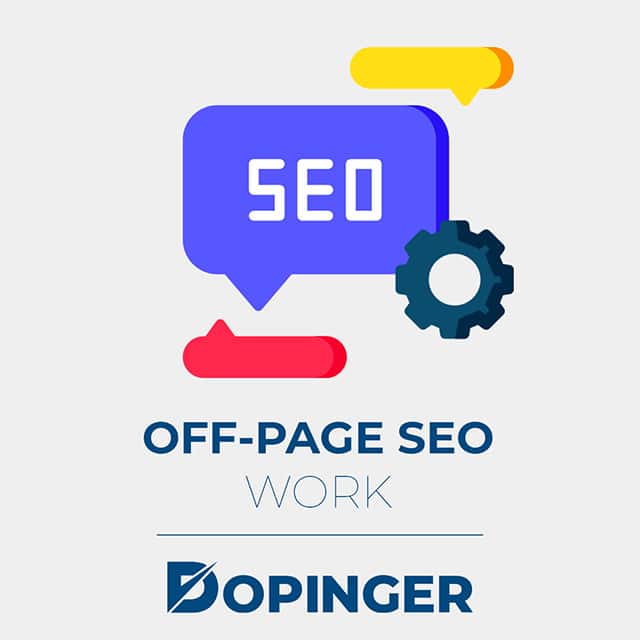 Off-Page SEO Work
Off-page SEO studies are activities that you perform outside the website to increase the ranking of a website. It studies include many studies such as backlinks, content marketing, social media.
Off-page SEO is a method you will use to show your presence on other platforms and increase your competitiveness after a successful on-page work. An important part of off-page SEO work, backlinks are links from one website page to another website. You can rank higher in searches with backlinks from reliable and high-quality websites that are relevant to the content of your website. In off-page SEO studies, you should also create strategies for other off-page factors besides backlinks.
Is Training Necessary for SEO?
People who do SEO work need to think analytically, be open to change, follow updates and make improvements by constantly improving themselves.
The fact that SEO specialists are educated and knowledgeable in classical marketing and digital marketing ensures that their work is of high quality. A trained and experienced SEO specialist with basic technical software and coding knowledge should produce fast and effective solutions for finding and eliminating on-page SEO errors.
They should be able to use SEO tools efficiently and closely follow search engines' site indexing and algorithm updates. Online SEO tools should be used to discover keywords, analyze competitor strategies, track traffic.
Specialists who are experienced in increasing the ranking of a website in search engines, increasing visitor traffic, and constantly improving this success should have SEO training and have a structure that is open to learning in order to constantly improve themselves.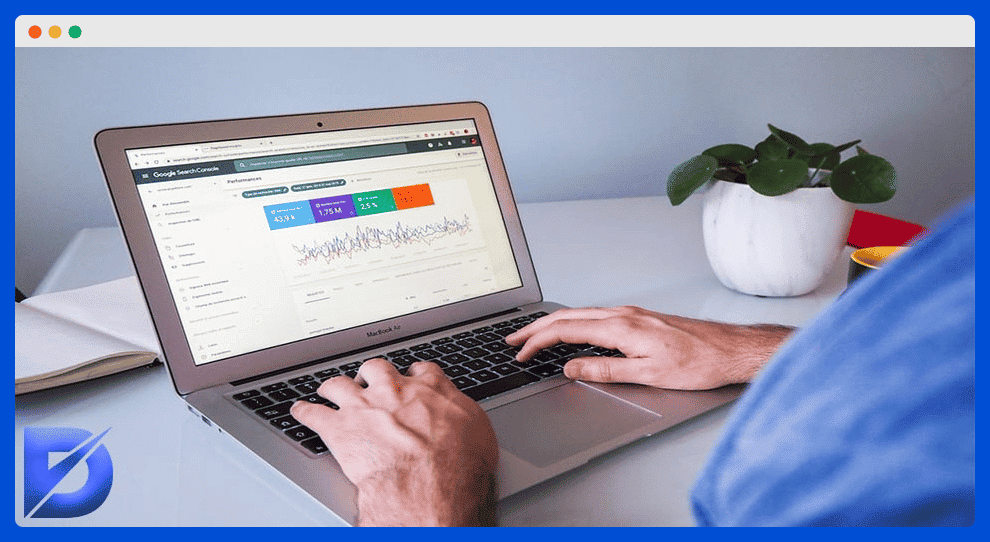 SEO Certification Trainings
There are extensive SEO certificate trainings, but there are also many digital marketing trainings that include SEO courses. Digital marketing courses are recommended as digital marketing knowledge is required in this field. If you wish, you can have multiple certificates in this regard. Digital marketing and SEO are very comprehensive and layered. SEO is an important channel for digital marketing, so having basic digital marketing knowledge is essential for SEO work.
The primary educational institution for SEO is Google. Google's comprehensive SEO training package is available. However, Google's other free training types listed below also include trainings where you can get SEO certification.
Digital Garage
Analytics Academy
Academy for Ads
HubSpot SEO Certification
Udemy SEO Certification
Google Digital Garage
Providing Interactive Advertising Bureau-accredited certification, this workshop provides free digital marketing basic information. Google trainers created this tutorial and you can finish it in a few weeks. It consists of 26 modules and 40 hours of training. And if a positive result is obtained from the final exam, a Google Digital Garage certificate is given. Generally; It offers efficient information on what digital marketing and advertising are, digital security elements, SEO, SEM, e-commerce, business strategies, and personal development.
You can watch many paid and free online courses and get certified at Google Digital Garage.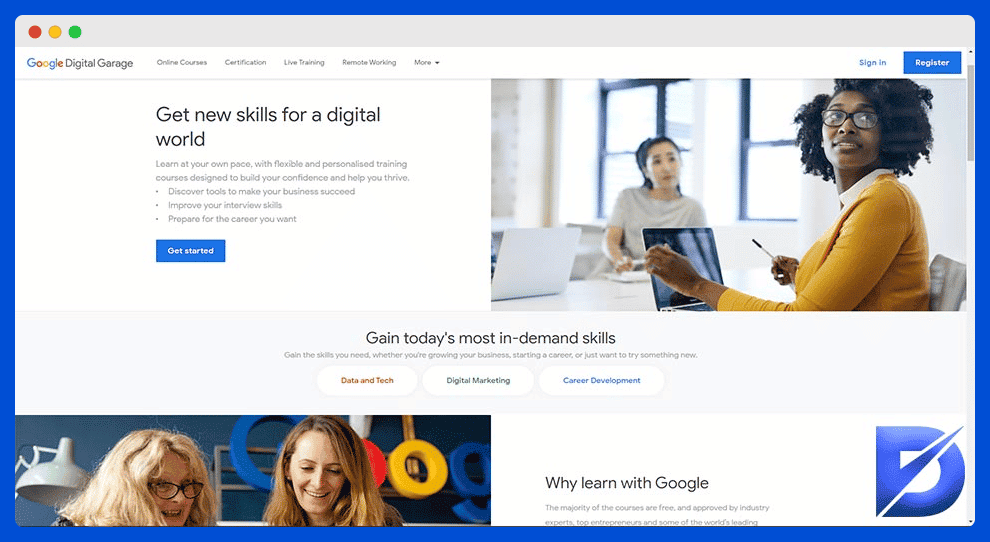 Google Analytics Academy
Offering beginner-level courses for free, this academy provides learning the Google Analytics tool, which will be used for SEO. Thus, the conditions of SEO work to be done for the website will be provided by collecting smart data. It is recommended that people who will receive comprehensive SEO training should first take Google Analytics training.
Google Academy For Ads
This academy offers paid and free Google Ads trainings and digital marketing trainings packaged separately from beginner to advanced levels. These include general knowledge of SEO.
Hubspot SEO Certification
HubSpot Academy offers free online training in areas such as marketing and sales. The language of instruction is English. Hubspot has more flexible applications compared to Google and also offers tutorials in PDF format. SEO trainings in various fields available on Hubspot are as follows:
Complete SEO Course
ClickMinded SEO Certification
Advanced Search Engine Optimization Certificate Training
SEO Classroom Training
Search Engine Optimization Expertise
Search Engine Optimization Training Course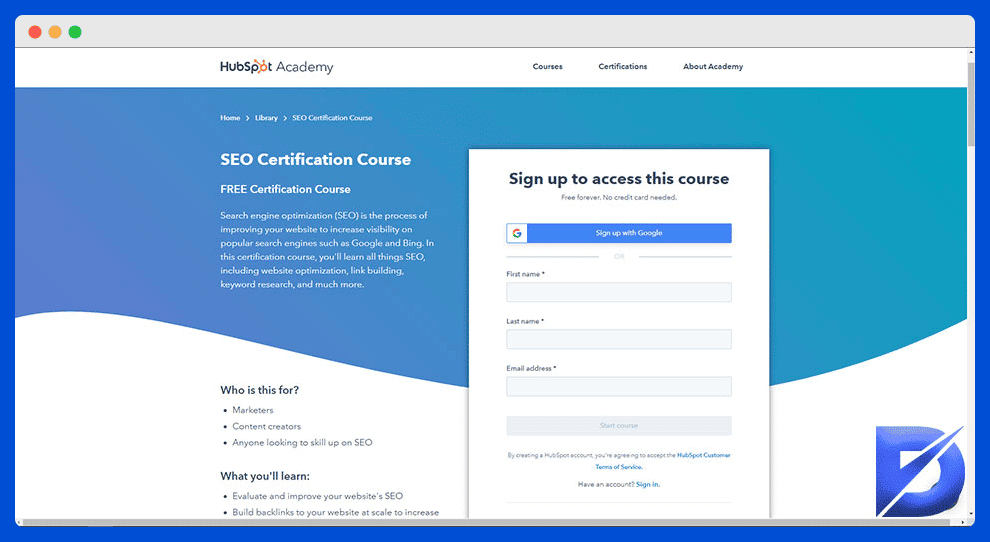 Udemy SEO Certifications
Udemy is an education platform that offers paid and free training, and you can get certified. Education in all languages is available. With flexible terms, anyone who completes the training can get Udemy certification. However, you should research and evaluate the trainer or institution providing the training by looking at the scores and comments of the training.
Some SEO Tools for Effectiveness of SEO Processes
If you want to be at the top of the search engine rankings and have visitors to your site, you can analyze your site using SEO tools, report the problems on your site and determine optimization strategies for your site. We will talk about paid and free SEO analysis tools that you can use online to measure the efficiency of your search engine optimization efforts and to improve your work.
Google Tools
Among the free SEO tools, Keyword Planner offered by Google for Ads users, Search Console, and Google Analytics.
Moreover, you can perform large-scale reviews and reporting on your website using Google Search Console.
With Google Analytics, you can get information about the number of visitors to your website, the demographic information of your visitors, and the hours they came to your site. Software that allows you to make decisions about new content to write.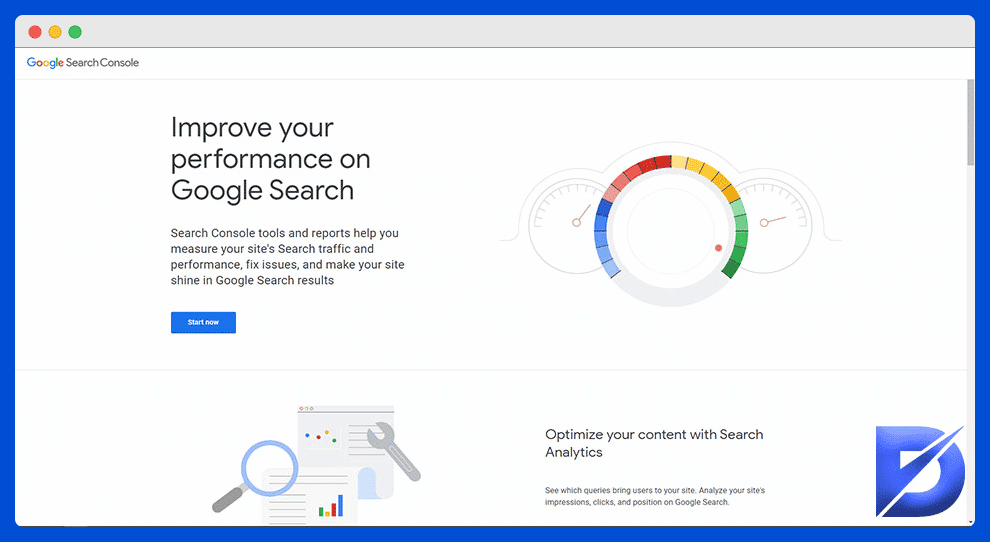 Yandex
You can use Yandex Metrica and Yandex WebMaster analysis tools, which is among the search engines with many users.
Bing
In addition, with the free SEO analysis tools offered by Bing under the name of Web Master Tools; You can save your website to these search engines, monitor visitor traffic, and improve your website by performing error analysis.
Screaming Frog
It is one of the desktop SEO tools that you can use for free; it allows you to quickly analyze and find errors on your website, thanks to its advanced infrastructure and useful features. Likewise, by using the Screaming Frog application, you can increase the SEO performance and make improvements with analysis. Here is how to do SEO analysis with Screaming Frog.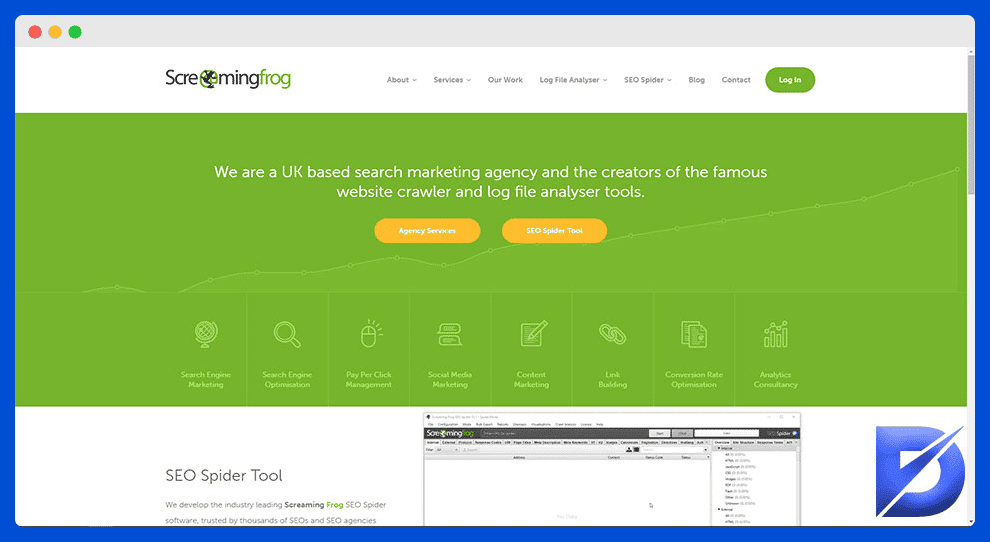 SEOQuake
The SEOQuake application that you can use for analysis and audits is one of the best free SEO tools. SEOQuake is an extension of the Chrome browser; It is a highly functional application that allows you to perform an on-page SEO audit, and crawling on-page links.
Ahrefs
With Ahrefs, you can manage on-page and off-page processes related to your site. With the free membership, you can access a lot of useful data with a certain limit. In addition, being able to track your backlinks with Ahrefs is one of the important features of the software.
SemRush
With SEMRush, a paid tool, you can see your SEO reports and do competitor analysis thanks to its useful tools.
The tools we mentioned above are the most preferred online SEO applications in the world. In all these applications, you can use features such as comprehensive SEO performance analysis, competitor website audit, and keyword generation.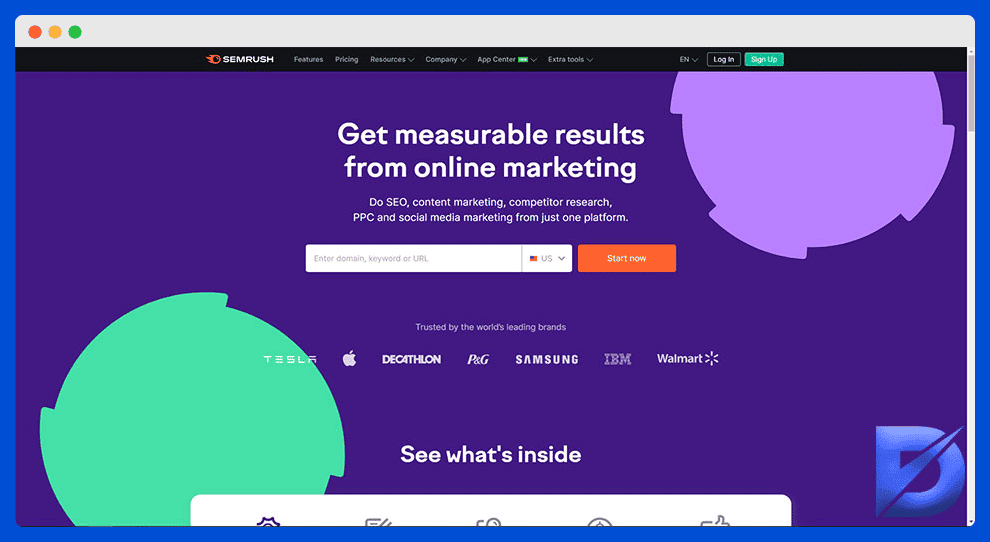 Moz Analytics
It is a paid SEO tool. For instance, you can track the organic search traffic of your website and the ranking of your keywords. Even more, you can track the performance of your website, the access and engagement rate of your social media accounts.
FAQs on SEO Certification
Why is SEO important?
SEO studies are very important for increasing brand awareness, enabling businesses to get ahead of their competitors, creating digital marketing strategies, and attracting visitor traffic to the website.
What is SEO Certification?
SEO Certificate is the certificate of success obtained as a result of training on Search engine optimization and completing these trainings successfully.
What does an SEO Certificate do?
Having an SEO certificate means having knowledge in the field of digital marketing and having a say in optimization studies and adds professional value.
Where to get SEO Certificates?
It is possible to obtain a certificate by participating in and successfully completing the trainings of online courses.
What is the difference between On-Page and Off-Page SEO work?
On-page, SEO is about the content of your website or page. Off-page SEO is about the popularity and authority of your website. Your content ranking is usually determined by on-page factors and off-page factors by how high you rank in search results.
SEO Certification in Short
In this article, to sum up, we talked about what SEO studies are, SEO tools, SEO courses, and certificates. SEO is an important digital marketing strategy for promoting your business and website. As a result, you can get ahead of your competitors by doing SEO studies. You can also get an SEO certificate with the online courses we mentioned in our article.
We think that you may also be interested in
What Is Surfer SEO?
which is our previous post about
SEO
.