For Wix, SEO means the set of activities and techniques to improve the ranking on search engines and increase the organic traffic that makes use of the Wix CMS.
This is a guide to SEO on Google for sites that use Wix; an exciting platform that allows you to optimize your website with simple and quick tricks.
Many people think that it is enough to create a site to give it visibility, make it grow and progress in the right way. But in reality, it is necessary to carry out various actions to obtain good results.
Here, then, are my suggestions for indexing and positioning your Wix site on Google via SEO.
How to Index the Wix Site on Search Engines?
Like everything, you must start from the beginning; if the search engines do not know about your website's existence, it will be impossible for them to proceed with its indexing.
Therefore, the first thing you need to do is to tell Google and Bing that your site exists. But, how do you index your website on Google and the main search engines?
Indexing Via Search Console
Assuming that your site is generally indexed automatically, you can help the process as follows:
For Google, you will need to activate the Search Console and verify ownership of the site. Once done, Google will detect and crawl your site quickly, then index it. To index individual new pages of the site, you can always use the "View as Google" item in the Serch Console.
For indexing on Bing, the operation is practically the same: you will activate Bing's Webmaster Tools. The Microsoft search engine will be able to find your site immediately, putting it in the index.
Here's how to activate Search Console on Wix:
Go to the "site manager" section;
Choose the SEO option;
Select "more settings";
Enter the Google HTML tag you got from the Search Console;
Go back to the Search Console and complete the property verification procedure.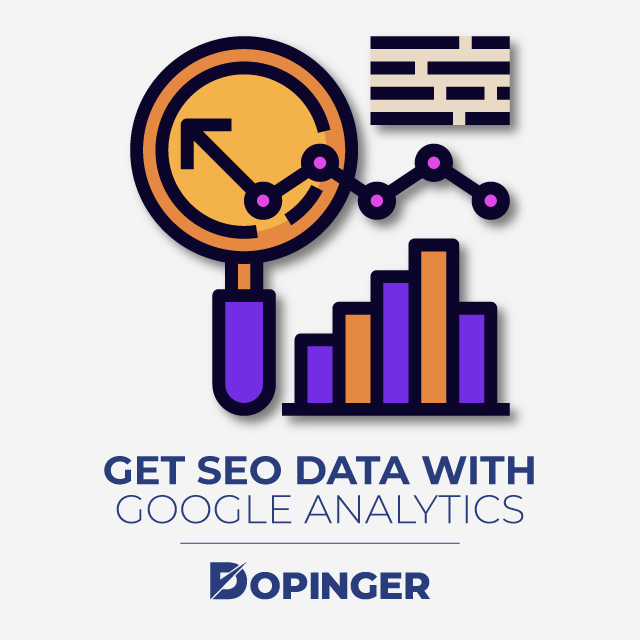 Get SEO Data With Google Analytics
Do you think that Google Analytics is just a tool you need to get the statistics of your website and monitor its progress?
You are wrong! In addition to the analysis, control, and monitoring of the site; it can be useful for improving the website at SEO level.
You can associate Google Analytics with Wix to exploit its full potential, but you need to proceed as follows:
Upgrade, using your domain;
In your account, select the "domains" functionality;
Select your domain;
Click on Analytics;
Enter the registration code that Google gave you.
Pay close attention to this procedure. If you have pasted the code incorrectly, Google Analytics may not work properly. Which means that you will not see any statistics within your account.
However, wait 24 hours from the time of the procedure. The time necessary for Google Analytics to provide you with information on your statistics like the flow of visits, the user's permanence data on the website, each page, and so on.
Tips for SEO Improvement and Optimization for Wix
Now I will show you some SEO settings to optimize if you have a Wix blog.
These are simple settings to modify and effective at SEO level, giving you the first results and improving the positioning on the search engine.
Edit the Blog Title Tag on Wix
A very important aspect that Google takes into consideration to position the website is its correct SEO optimization.
When we talk about SEO optimization, we refer to a series of factors that should be kept under control. Among them, we mention the SEO optimization of the titles, which the search engines read and use to understand the contents of the webpage.
Use the titles (both the meta title and the various H1, H2, and so on) to enter the keywords to be positioned.
Around 60 characters, the search engine truncates the meta title in the SERPs, which is why I advise you to pay attention to its length.
On the Wix platform, edit the title tag like this:
Go to the editor, in the "pages" section;
Find the page whose title tag you want to change and click on it;
Click on "show more";
Write the title tag title you prefer in the appropriate section;
Once done, click on "done."
SEO Optimization of Meta Description
It is not enough that the title is captivating, optimized and that it attracts more clicks in SERP: in fact, there are also other aspects that you must take into consideration to improve the CTR of your website in SERP.
The meta descriptions are fundamental, both to clarify to Google what your page is about and to entice potential visitors to click on your result.
Try to stay within a character limit (around 200), to avoid it being truncated.
Therefore, the meta description is an essential part because it allows you to make a summary of your content quickly and easily.
Also, know that if you don't choose and then insert a description for your content, Google will do it for you: and this clearly may not be a good thing.
How to do it with Wix? Simple:
Click on the page menu;
Click on "show more option";
From here, go to "pages SEO";
Scroll to "what's the page about," write your description;
Once done, click on "done."
At this point, the meta description of the site will be complete.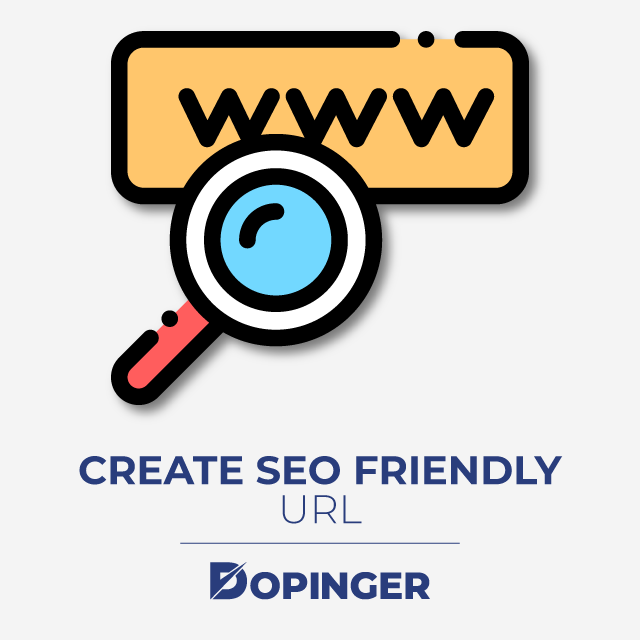 Create SEO Friendly URL
Just as for websites that don't use Wix, you'll also have to worry about optimizing page URLs to improve UX (user experience) and get even more of Google.
The search engine reads the URLs, which are a (small) positioning factor.
Enter the keywords you have chosen to position your content on Google, being careful to avoid spam and excessive keyword repetition. So make them SEO friendly.
Use the "Enabled" or "Disabled" Functions to Index or Not a Page
In some cases, you may need to hide your page from the search engines.
With Wix, you can quickly get this result, only by clicking on "hide this page from search engines" where you can then, at any time, choose whether or not to index a page.
By choosing "disabled," you will be able to make your page public and index, and users will be able to locate it when they perform on the search engine easily.
Wix SEO vs. WordPress Seo: Which Is the Best?
To optimize the SEO indexing results and position on Google of a Wix site, it is important, as I clarified, to optimize the pages of your website, the contents, titles, descriptions, and the images in the most detailed way possible.
This is only the surface of SEO optimization.
To position a site, you need more, from an audit for technical SEO, to optimize the structure of the website, and perhaps increase its popularity with link building.
Returning to us, you will know very well that the best known and most used platform for websites is WordPress: full of features, this platform allows you to move between many options and plugins, to make the site perfectly optimized on the SEO side.
Wix is ​​a slightly different platform from WordPress not only for its functioning but also for the objectives it sets itself.
While the SEO optimization objectives for WordPress seem to be a wealth of inexhaustible features and options for the user, Wix focuses more on speed and simplicity: creating a Wix site is ​​easy and affordable for everyone.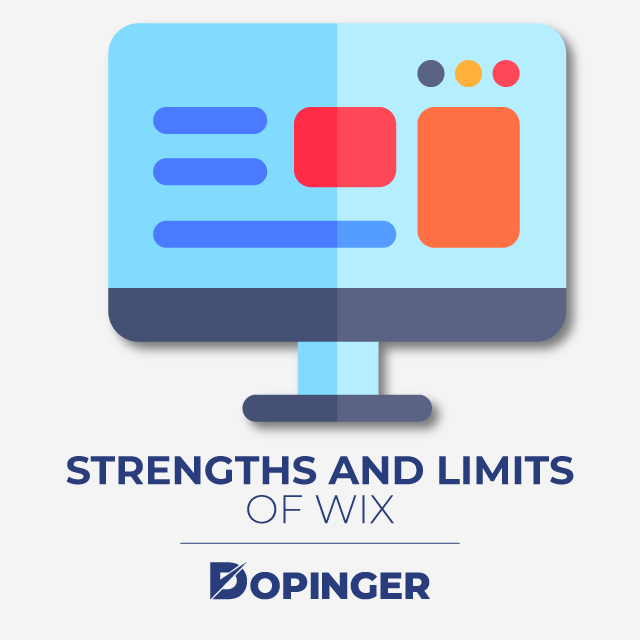 Strengths and Limits of Wix
To help you understand how Wix can represent an ideal platform for you, we analyze its strengths and try to understand the points on which it could improve:
It is easy to use: the ease of use of Wix is an exciting strength of this product, which focuses on a few simple elements for its operation. It is, in fact, a platform particularly suitable for beginners; it is simple and very intuitive. This means that anyone can use Wix, and WordPress, while simple, is a little more technical;
Wix is equipped with a series of intuitive and pleasant designs and templates for all tastes. You can find the right design for your site by choosing from a large number of choices. Practical, modern and very simple, they are easy to implement;
Wix offers an efficient assistance service and technical support: although call support is only in English, it is entirely possible to find information through forums and tutorials in different languages and email support;
in terms of SEO optimization, Wix has additional apps and plugins, which can give the platform interesting features. Some are free, others for a fee. However, in this, WordPress is superior and offers a vastness of plugins much higher, such as the famous SEO Yoast, not available for Wix.
What to Choose Between WordPress and Wix?
In principle, I can tell you that if you need a complete site, excellent and performing, full of options and features, WordPress is the best choice. But, you will always have to deal with additional costs a little development work higher.
If you have a smaller project in mind, more restricted in content and modalities and you do not have specific technical skills, I can instead recommend Wix:
It is easier to use.
It is more immediate.
There are many tutorials for its use.
It has good technical assistance and offers personalization services, which certainly have a lot to say, even in their basic modalities.
If you are a novice and want a simple site that works and is simple to manage, you can opt for Wix, even if it is more limited in SEO.
If instead you have specific objectives of results and positioning on search engines, I recommend WordPress, which offers more possibilities for optimization and customization.
FAQs on Wix SEO
How important is blogging for Wix SEO?
Google's website rankings usually favor websites with informative content that is kept up to date. Adding a new blog entry regularly will let your audience and the search engine know that your website is up-to-date and can be seen as an authority of knowledge in your industry! Blogs are also a great place to work in niche keywords that don't seem to fit anywhere on your site's main pages but can be of great value to connect a specific target audience to your business.
Does Wix own my domain name?
As with other domain hosts, you can buy your domain name directly from Wix, too. If you purchased a domain from another host, you could still connect it to Wix. Also, you can transfer your domain to Wix to manage everything domain-related within your Wix account.
Which non-free Wix plan is the best?
The Unlimited plan is their most popular plan, as Wix says. It has unlimited bandwidth, so it's a plan that will be good for low financial budgets.
Conclusion for Wix SEO
In this guide to Wix SEO, these are the basic activities to optimize your website and increase the chances of good rankings. Other than the SEO practices mentioned earlier for Wix, you should use the other SEO tips & tricks to get the most of your SEO. For that, you can always read our SEO Blog posts.