Nowadays, search engine optimization, or SEO for short, is essential for any business that wants to create its online presence and drive traffic to its website. However, the SEO world is hard to understand. For this reason, a significant number of people don't know where to get help or who to trust. This is where SEO proposals come in. They help your potential clients understand how to help them appear at the top of search results to get more traffic and sales. In this case, don't forget one important thing: each client has unique needs, demands, and preferences. You need to create a unique proposal for each possible client because using the same proposal for everyone won't work. That sounds like an exhausting amount of work to do, right? No worries! SEO proposal template can help you. That's what we are going to talk about today. Let's get started!
What Is SEO Proposal?
Let's try to explain what an SEO proposal is. Suppose that you offer SEO services as an agency or a freelancer. You should highlight what you can do in the SEO world and provide information about your services and fees. But, how are you going to do? How are you going to win new clients? That's exactly what the SEO proposal does. It is a marketing tool that lets your clients understand who you are as an SEO service provider and what you are doing in the SEO world. So, you can have a chance to convince them that you can solve their problems most effectively and efficiently.
Creating a Template
If you want to have more new clients as an SEO expert, you should make proposal writing easier and faster. So, you need a template. There is an inevitable question at this point: 'How do I create the best SEO proposal template?' Let's dive in.
The truth is that there is no one proposal template for your SEO business; there can't be. In order to best serve your clients, you have to adjust it depending on their websites, needs, wants, and preferences. At this point, you should decide on what your SEO proposal should cover to convince your potential clients that you will satisfy their expectations efficiently. However, the other truth is that you can't satisfy all your potential clients by using the same proposal. You should create a proposal for each client, but you can't do this from scratch.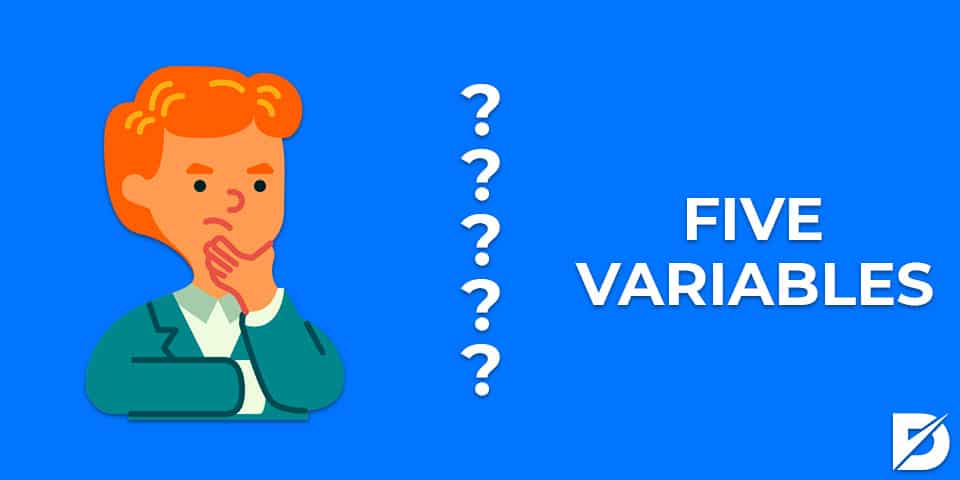 Five Variables
Proposal templates can help you more than you think; they can be changed and customized based on your clients. Here, there are five key variables you can't ignore to create the best template. Let's take a look at them.
The success of your SEO proposal is closely related to how relevant your services are to your client's expectations. You need to explain what you are doing and why they prefer you instead of other SEO service providers. Thus, creating a trustworthy atmosphere between you and your potential clients.
Once you determine their demands and expectations, you should offer a list that shows what you can do for them. For example, you can alert them to SEO news, help them increase their website speed, recommend a content strategy, or report on their website performance regularly.
Especially people who are not familiar with the SEO world may expect too much too soon. However, you must behave realistically as an SEO expert, so give them a realistic and measurable timeline for the process. It will not only make you look more professional in the potential clients' eyes but will also create trust between you and them.
After talking about your services and timeline, it's time to mention the cost of your services. How much will your clients pay for your services? It is important to offer variety in price and options to choose from for people. Therefore, you should offer different service packages at different prices. If the clients find a package expensive, then they can check another one.
Call to action (CTAs) play a vital role in encouraging people to purchase more from you. So, don't forget to use a Call to Action at the end of your SEO proposal.
SEO Proposal Template Example
If you're ready to create a proposal template, let's jump right into a perfect example!
About Us
Dear, [Client's name],
Our proposal will show our roles to drive qualified traffic to your website, appear at the top of search results, and increase the number of sales you make. If you have any questions or concerns or would like to get information, do not hesitate to contact us using the contact information below.
Sincerely,
[Your name and surname]
[Your title and business name]
[Your contact information (personal number, office number, and email addresses)]
Summary of Your Services
Our priority is to maximize your business' revenue and drive qualified traffic to your e-commerce store. Our SEO recommendations will help you optimize your e-commerce site for any search engine. We will also help you create high-quality content that allows you to position your business at the top of search results.
We would like to list our basic services;
On-page SEO services
Link building
Site auditing
Site architecture
Keyword research
Competitive analysis
Timeframe
We need approximately ten weeks to finish the process, but the time may vary based on the process and your feedback. Once we sign the proposal, we will start the work as soon as possible.
Pricing, Fees, and ROI
The fixed cost is $X per month. However, building backlinks are not included in this amount. We charge a fee for each link that cost starts at $a and moves to $b.
Payments will be made in the first three days of each month.
After both parties sign the proposal, the client will be obligated to pay for only the pro-rata portion of the month.
Why Should You Choose Us
We only accept the customers who want to grow measurably and sustainably, so we will be able to focus on a higher chance of success.
FAQs About SEO Proposal Template
Why is an effective SEO proposal important?
An effective SEO proposal is the last stage of your sales funnel. So, it can help you turn a potential client into a real one or lead to losing that client forever.
What should I include in a good SEO proposal?
There are five key variables; show your clients how your services match their needs, give a list that helps them understand what you can do, talk about the timeline and the cost of your services, and write an effective Call to Action.
Are SEO proposal templates free?
Generally, yes. There are hundreds of SEO proposal templates available on the web. However, if you want to get much more customizable template options, you can also take a look at paid ones.
Why should I use an SEO proposal template?
A single proposal can't let you turn all your potential clients into real ones. However, when you make the clients feel special, they will positively view your business. 
Where do I write an SEO proposal?
Well, there are several options you can choose from. You can use Microsoft Word or Google Docs, for example.
Our Final Thoughts On SEO Proposal Template
Every client wants to feel special, so using the same SEO proposal will not help you win new clients. Since creating a proposal is time-consuming, using an SEO proposal template is a perfect idea. Today, we've talked about five key variables that will let you create the best template. At the end of our guide, we've given a template example as well. Now, start creating a winning SEO proposal!