What is Online SEO Reputation Management? What about online SEO reputation? Online Reputation Management is the management of the development, monitoring, and repair of brands and individuals' online identities. The SEO Reputation Management (or online SEO reputation) is about cleaning searches for a given brand or name and aims to hide unwanted results from Google search results (SERPs). In this guide, we'll explain how to defend your reputation.
Not paying attention to managing your brand's reputation, and your name means leaving it at the mercy of the waves. It equates to a huge risk for your business and a massive advantage to your competitors.
Many companies don't do enough to positively and proactively manage their brand reputation and suddenly find themselves mired in negative press.
Caught off guard, they don't know which way to turn and panic, fearing that their reputation will be ruined forever.
The same happens in some cases for private individuals, who find themselves with unwanted search results when searching for their name on Google.
So don't wait for something like this to happen to you too. Don't lose control of your online brand and adopt a more active SEO strategy.
In this guide, we will give you useful information to protect yourself and solve your branding and corporate brand problems.
The reputation of the Brand and Personal Branding
Brand management continues to evolve more and more in the modern web age.
Users have also changed. Those of today are not naive. Today's online consumer is younger, tech-savvy, and even more demanding when it comes to receiving information online.
The millennial generation does not allow themselves to be duped by "fake news" as easily as their parents once did.
This is both good and bad. On the one hand, today, we can ignore negative reviews from anonymous customers; on the other hand, brand management faces more serious PR issues.
Search engines have also gotten smarter thanks to algorithms that carefully evaluate search semantics and deliver richer results for both brands and products.
Reviews, times and locations, site pages, Twitter feeds, Wikipedia profiles, and much more, are shown regularly on search results to ensure that your online business presence is as optimized as ever.
However, the possibility of running into many negative articles capable of depositing the site or page of an individual or company is not entirely excluded.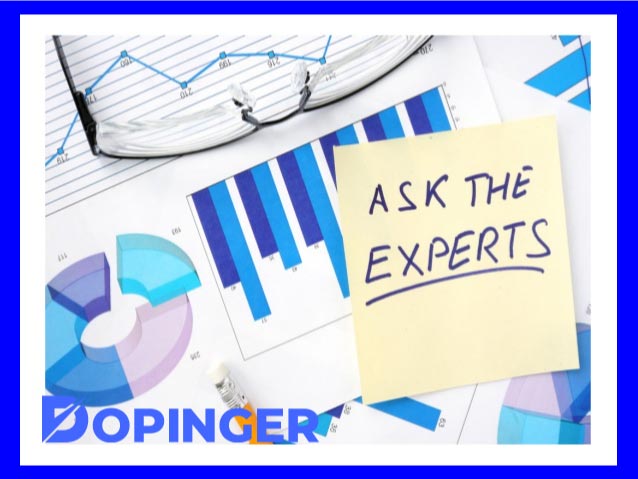 When to Hire an Online SEO Reputation Expert
For large companies, reputation problems have real costs. The stakes are high, and a brand's reputation management work is an important project.
For many companies, it is necessary to hire a reputation management company with excellent SEO knowledge.
A simple libel case can cost you a lot of money in legal fees alone, and would only be the beginning of a long line of legal and non-legal steps to rehabilitate your online SEO reputation.
In fact, in cases like these, an SEO expert's intervention capable of combining the optimization of the site of the person or company concerned with the legal efforts is also required. So it costs a lot to clean things up.
The Relationship Between SEO Positioning and Online Reputation Management
As you may already know, SEO is a set of practices aimed at improving the SEO positioning of a site or page in the search engine results.
Many e-commerce companies use SEO to ensure that their product or service pages rank well in the search results and bring economic and visibility benefits.
The first step today is to take SEO seriously. Any strategy should start with SEO for brand keywords.
In online reputation repair cases, a bit of the same thing is done, although the focus is on one name or identity represented on multiple pages.
The goal is to improve the ranking of positive elements and hide negative ones that appear in search results.
In this sense, the purpose is, specifically, to move the negative contents lower and position the positive ones higher.
If necessary, additional new positive content could also be created to help the positive factors in the field or to introduce new ones.
Therefore, it is a strategy to benefit from positive content, which acts to place what is good at the top and hide what is not in the rear.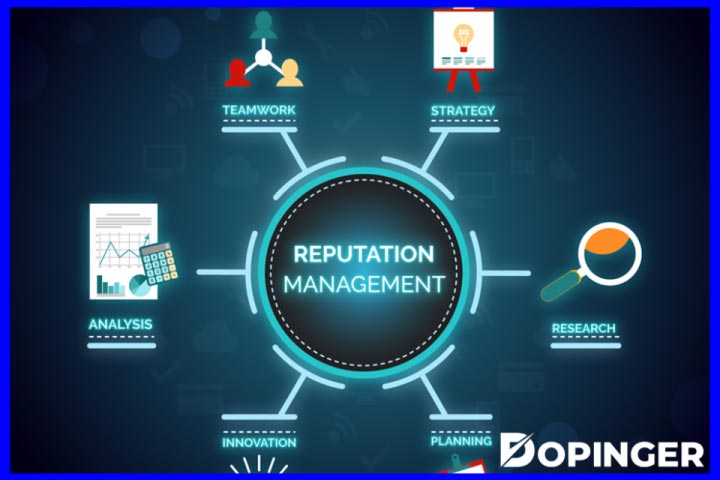 Online SEO Reputation Strategies
Here's how your brand can proactively tackle negative search results. Follow these tips:
First of all, process and disseminate press releases that directly address the negative press or fake news;
Create positive educational content related to the brand or your name.
Create blogs, guides, infographics, videos, and anything that seems suitable for you;
Start a positive review campaign, where negative reviews cause reputation problems;
Edit the media page of your website to include references and links to counter-offensive positive brand content to hinder negative results.
These are the basic guidelines for making today's brands manage their online reputation through SEO.
Reputation management is a long-term, proactive project.
SEO Optimization for Reputation
But let's take a closer look at the most important SEO optimization points to keep in mind to rehabilitate your online SEO reputation:
Optimize Positive Content with Your Name or Brand
There may already be some good content on your account, but if your name or brand doesn't appear next to it, it's almost useless.
Your name must always be closely associated with positive content because sometimes it can happen that on the contrary, there are negative contents to hook, and it will not be easy to shake them off.
For algorithmic reasons closely related to search engines, your name is good for the text of pages with good content. It is also convenient for it to appear in several advantageous positions in the page code.
Of course, it is assumed that you can influence or modify the pages in question.
Make Sure the Positive Pages Contain Your Name in the SEO Title Tag
The most important SEO factor for optimizing content is probably the SEO title or title tag.
Enter your name or brand in that field, to optimize the desired content and push it higher.
It's important to include this, especially if people looking for your name online are likely to use it when searching.
Optimize the URL of Positive Content
In theory, a page URL should contain your name, as should the title.
Create a Website That Contains Your Name
It is useful to have a website with the targeted name as the domain name. If you already own one, know that it is a very important strategy in online SEO reputation.
Always remember that simply registering a domain is not enough. You also need to create SEO-optimized content on that domain.
Optimize Social Profiles
It is important to have solid social profiles on some of the most popular (and therefore strongest) social platforms, such as Facebook, Twitter, Linkedin, and so on.
Optimize them best for your name or brand, to take them higher in the SERPs, and thus position these positive results.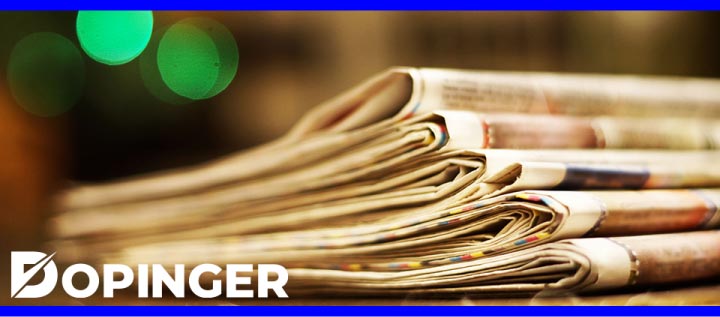 Work on Press Releases
When it comes to PR, you don't have to wait for reporters to come to you. The dissemination of press releases and press notices today takes place online.
Many sites specialize in sending press releases with which you can send the latest positive reviews about the brand; some are free, others, of higher rank, charge a commission.
For better SEO, create your publications by optimizing them for your brand or name keywords.
Take Advantage of Google Alerts
Monitor everything via Google Alert. The goal of a PR campaign, after all, is to create a large inventory of positive brand mentions and related keywords, before a customer or journalist is tempted to write negative reviews.
Timing for Online SEO Reputation
Never expect short-term results. Creating a website, a social profile, and anything else on the web takes time – it can take weeks to see unwanted results disappear from the first page of Google.
Using the basic steps above, you will achieve good results, taking away the visibility of negative content.
SEO Reputation Management FAQs
How can I protect my reputation from these attacks?
A strategy must be made to determine how to guard against these attacks, the nature of the attack, and where it is coming from. The strategy must include SEO tactics, the goal of which is to get the negative information about a person or company on the internet out of public view.
How long does it take for reputation management to work?
This can vary depending on the attack. The volume of negative content can determine the length of time for significant results in your online reputation. It can range anywhere from a few weeks to a year.
Why does it take so long?
Management of online reputation attacks is very complex and requires a lot of work on various websites with positive content that outnumbers and outranks the negative content. It can take weeks and months for the new content and keywords to begin ranking higher than the previous negative content.
Final Thoughts on Online Reputation Management
Your customers talk about your business, whether you know or not. They talk about your software with colleagues or post a photo of your product on Instagram. They write their complaints on Facebook or record an unboxing video.
Consumers are constantly interacting with businesses online, but many brands don't notice what is being said. Although you can't control what your customers say, you can get involved in the conversation.
Smart companies know they need to be open to feedback, even negative ones. Communicating transparently means allowing customers (and also employees) to discuss their brand publicly. You should ask for feedback, respond to criticism in a public forum, and create a private communication channel for clients who prefer to have individual help.
It sounds easy, but it is quite difficult in practice, especially since you may be more vulnerable to judgment. And you are. But managing that judgment right is what can lead to an outstanding online reputation.