It is essential to apply SEO (Search Engine Optimization) tips if you have a website. A good SEO strategy for a website will make your site more prominent in search engines, such as Google and Bing, for example. The SEO universe is quite broad, and its best practices range from the terms you use when building your website pages to technical actions in your architecture. For that reason, throughout this guide on SEO tips, we'll delve into everything you need to know about SEO for online stores.
What is SEO?
SEO stands for Search Engine Optimization — or search engine optimization in free translation. This, therefore, is a strategy to facilitate the identification of a website by search engines such as Google, Yahoo, and Bing.
This way, having an optimized website allows search engines to present your pages in the results when a user explores anything you offer. This type of work is important to ensure that more people access your site without ads being your only source of traffic. If, for example, someone searches for a "mobile phone," you offer that product and have your site optimized. Ideally, your page will appear as one of the top results.
So what are you waiting for to get started? Keep reading with me because we're still going to understand the logic of Google — the search engine used by around 97% of users — when ranking pages in its results, in addition to knowing good SEO practices!
Now we understand what SEO is and what it's for, it's time to check out the practical tips for your website to improve its ranking on Google. Get your pen and paper in hand, let's get started!
How does SEO work?
Now that you know how Google works, we can get back to SEO and understand how search engine optimization works. Generally speaking, Search Engine Optimization work consists of a series of small to big improvements to your website. Many differences can happen within site or outside, dividing SEO into two major branches:
SEO on page (or SEO on-site): includes all interventions made directly to the site, such as the creation of SEO oriented content, optimization of heading tags or speed improvement;
SEO off-page (or SEO off-site): The construction of an online reputation through the acquisition of backlinks, mentions, reviews, and more.
Time needed: 10 minutes.
We will explore the two sides of the same coin in the following paragraphs. In addition to this distinction, we like to divide optimization interventions into three levels:
Easy

SEO interventions for beginners, quick and "crude";

Medium

optimization activities that require a certain skill but feasible;

Difficult

the technical and highly specific changes that only SEO Specialists know.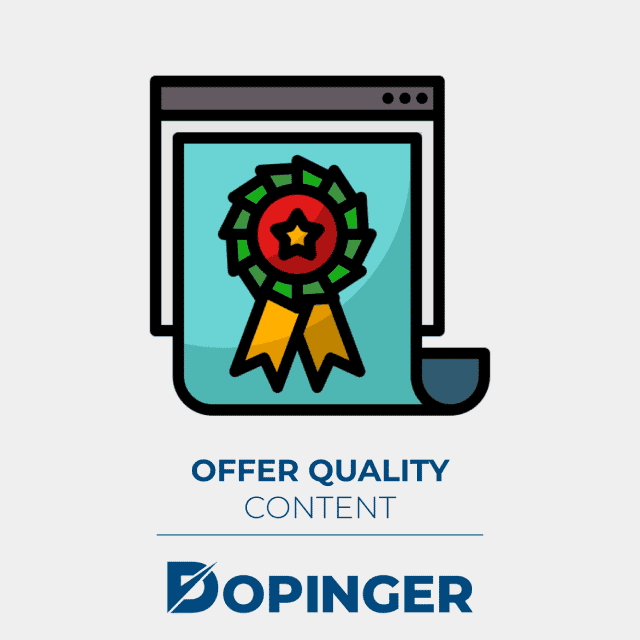 Offer Quality Content
To position web pages, Google first and foremost takes into account the quality of the content offered.
It is therefore essential to produce original and unpublished content. That is to say that you must avoid duplicate content. Any duplication is detected by the indexing robots and sanctioned. This is one of the most, if not the most, SEO tips we can think of.
Write Catchy Headlines
The title is the catchphrase of the text, so it is essential. It should reflect the subject of the article but not be limited to a succession of keywords. Therefore, it must be extremely thoughtful, not too long (no more than 65 characters in general), but arouse the desire to read the text. This is a part that you absolutely must take care of because it is the first thing the reader will see. To write SEO-optimized headlines, they need to be eye-catching and contain keywords.
Structure its Content
Structured content is content that will get better SEO. To structure your text you must use the title tags then , or even then etc. Note that the tag is of capital importance because its content will be visible from Google and will or will not encourage Internet users to click on the link.
Feed the Meta Description
The meta description is a 240 character description of the content on your web page.
This is an important part of optimizing your blog post, for example, as it matches the text that appears under the title in search results. If this tag is not filled in, Google will automatically insert the first lines of your text. Therefore, we advise you to build the text of this tag yourself to optimize it with keywords (sparingly, of course).
Optimize the Internal Mesh
For better natural referencing, it is strongly advised to improve its internal network since Google is more and more vigilant with the quality of navigation of a website. It then searches for relevant navigation links.
Therefore, effective internal networking allows search engines to access certain less visible pages of a website and demonstrates to them the consistency and complementarity of the various pages of a site, a guarantee of the quality of the latter.
Consistency of Links
An effective and credible internal network for search engines contains coherent links with landing pages which can bring a lot of value to the Internet user. It is, therefore, preferable to link pages with a common theme to allow fluid and logical navigation.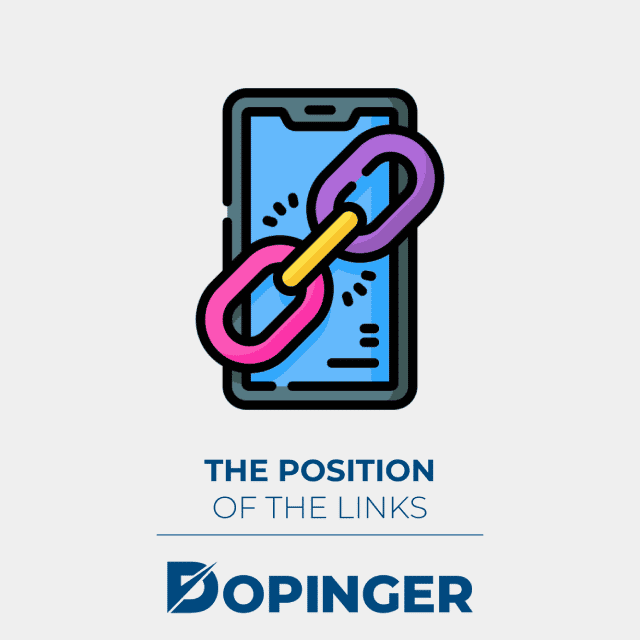 Position of the Links
Links placed at the waterline are more powerful in SEO optimization since it is not necessary to scroll to see them appear. They are also more visible to search engines.
Focus on Quality Backlinks
We have just seen that internal links are important for the good SEO of your site. But there are also external links, also called backlinks, which allow visitors who click on a keyword to go directly to another site. Google uses these backlinks to order websites. The rule is then simple: the more quality external links you make, the better your positioning.
Make a Keyword Plan
SEO and keywords are all about. After all, by using the correct terms on your pages, you can indicate to Google what they care about, and, consequently, they can be displayed in users' search results. Of course, these keywords will be related to your niche market, but how do you know exactly what users are looking for when they want a solution similar to what you offer? That's where keyword planning comes in.
Some tools show the volume of searches for each term, in addition to the existing competition for each one of them and suggestions for other keywords within the same universe. From then on, you'll be able to find out which are the best words to use on your website (we'll see how and where to use them in the next tips).
In addition to Google's Keyword Planner, there are other options. One of them is Ubersuggest, which is free. In addition, there are paid options, but with free trial periods: WebPeak, SEMrush, and Ahrefs.
SEO Image Optimizations
The last of the simplest steps to start SEO is image curation. Multimedia resources (video, audio, photos) have an important value for users, and for this reason, they are also important for search engines.
When crawling a page, Google's crawlers search for these elements: for this reason, it is a good idea to follow the guidelines on images suggested by Big G (the main ones we have summarized below).
If you run an online flower shop and upload your flower arrangements, you certainly offer the user the opportunity to understand how you work and what you have in the shop. This is well regarded by Google, which will reward your effort by improving the ranking of your website.
What you need, however, is to work on the images following three rules:
renaming the files correctly;
inserting the alt tag ;
making them light and quick to load.
Make Search Engines Read Your Images
There are four best practices when including images on your website. Let's understand a little better what factors influence SEO about the photos you use.
Alt Text (or Alternative Text)
Search engines can't read images and identify what they are about. Therefore, they must be accompanied by the parameter "Alt Text" (or "Alternative Text"), describing them. The "Alt Text," which appears when you hover over a photo, will help you have a better ranking in search engines, as it will allow Google, which only reads the information in the text when analyzing sites, to understand what is in that Image. Whenever possible, use the keyword "Alt Text" and limit the text to 60 characters.
Furthermore, alternative text is also critical when it comes to accessibility. That's because the tools that read websites for people with disabilities use text information to describe the pages.
Filename
Amazingly, the name you give a certain image when you save it to your computer can help with SEO. So, instead of saving an image with the name "foto.jpg," make a little effort and try to use some keywords instead—for example: "paintball.jpg."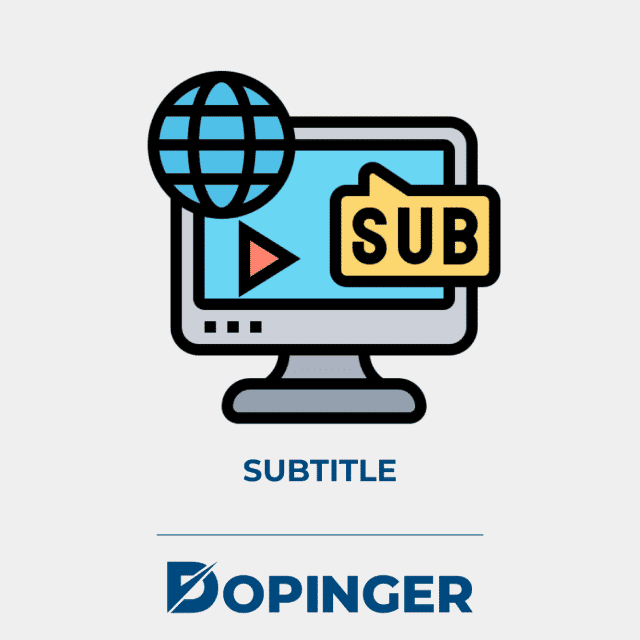 Subtitle
Caption the photos and describe their meaning. Again, if possible, use the keyword from that page, but only if you can do it naturally.
Have a Mobile Responsive Website
In addition to the fact that mobile purchases accounted for more than 65% of sales in Cloudshop stores in 2019, search engines also take responsiveness into account when presenting results to users when they do a search.
Since 2015, with the release of an update to Google's algorithm known as Mobilegeddon, this factor has taken on huge importance in ranking.
There is even a forecast that, from 2021, Google's mobile-first indexing will take effect. This means that when this update takes effect, sites that aren't mobile-optimized will have a sharp drop in terms of Google result pages. So make sure your site has the same content on mobile and desktop and loads normally on mobile devices.
URL in HTTPS
Google started as early as 2014 to invite users to switch domains to HTTPS: first by announcing it as a future ranking factor, then, years later, by putting the message 'not secure' on the URL bar. The differences in positioning between HTTP and HTTPS domains are, even today, minimal. Still, the thing is certain: the HTTPS protocol is one of the new SEO factors, and its importance is destined to increase over time!
Rich Snippet
Here's one of the most underrated SEO tips. Among the new SEO factors, Rich Snippets cannot be missing. Most likely, you already know what snippets are, i.e., the trio consisting of the title, URL, and description of a website as it appears on a search engine results page. Well, Rich Snippets are those particular 'enriched' snippets that we have been seeing on Google for some time, conceived as information boxes positioned at the top of the SERP. Suppose your site does not have the structured data necessary for Google to form any Rich Snippet. In that case, you will not aspire to the highest positions – especially if there are portals above you that instead present all the right information. Use Google's dedicated tool to add structured data markup!
User Experience
Google has made it clear within its webmaster guidelines: the user must be central to the development of a website. To enhance a site for search engines, it is essential to think first about the user experience, who must move easily between one page and another. Do you want to improve your ranking on the SERP? So don't forget that user experience is one of the new SEO factors!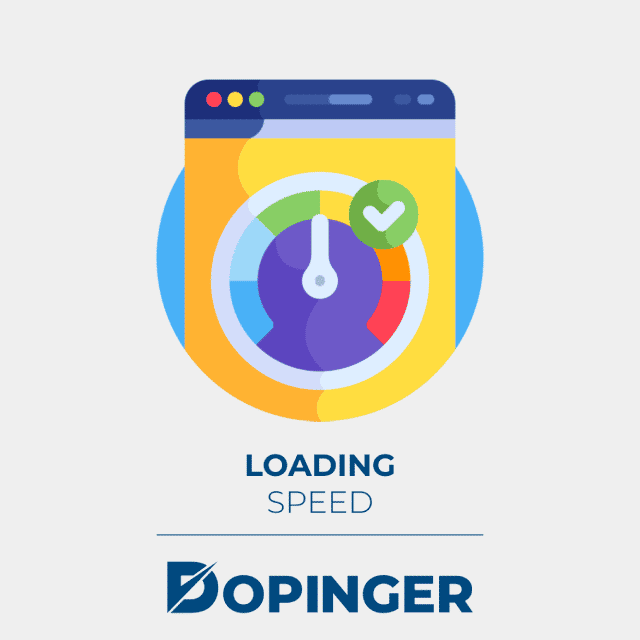 Loading Speed
The loading speed factor that is a part of your pages is one of the new SEO factors to be aware of. Until a few months ago, the loading time of your portal was important 'only' from the point of view of the customers: every second of delay causes the mutiny of an increasing number of visitors. But that didn't directly affect your site's ranking. Starting from July 2018, with the Google Speed ​​Update, a site's speed has instead become, without ifs and buts, a key factor in evaluating the positioning of a site on the search engine. If you haven't already equipped yourself to speed up your pages, then it's time to do it! Almost there on our SEO tips list!
Checking the Robots.txt File and Sitemap.xml
A simple robots.txt file can have a huge impact on the way search engines slither to your website. In addition to that, this text file is voluntary but contains instructions for search engines on crawling your site and is supported by all major search engines. However, this protocol is purely advisory and can be ignored by web crawling robots if they so choose. A robots.txt file is composed of denying and permissions, indicating which sections of the search engines on your site should and should not be crawled. By using user-agent statements, you can provide specific allow and deny reports to particular search engines. In addition, an XML Sitemap ad can also be added to provide additional signaling about your XML Sitemaps or the sitemap index file to search engines.
Another feature that you can use in your robots.txt file is the XML Sitemap declaration. As crawlers start crawling your site by checking the robots.txt file, it gives you the ability to notify them of your site XML files. If you don't have an XML Sitemap, don't worry, as this feature, like all robots.txt files, is not required. You may have multiple XML Sitemap ads in your file, but you should only include that index, not each sitemap, but if you have a sitemap index. Below are examples of XML Sitemap ads. That was the last one from our SEO tips list.
FAQs About SEO Tips You Should Know
What is SEO for?
Search Engine Optimization (SEO) can be used to improve the ranking of your website in the search engine results. With some small tricks (here, you will find the first tricks for beginners), you can immediately give more visibility to your website and bring more visitors to your pages.
How to optimize an SEO site?
Optimizing a site on the SEO side is simple on paper: stick to Google's guidelines. In reality, the competition and the continuous innovation of algorithms push us to make much more complex reasoning (for this, there are web agencies or SEO Specialists). Find out where you can start.
What is an SEO agency?
An SEO agency, or web agency, is a team of experts in ranking websites on Google. They can help small to medium-sized businesses grow their online presence and be found by customers via the internet.
Should I link pages with themes?
Yes, it is preferable to link pages with a common theme to allow fluid and logical navigation.
How can I change the positioning of my website?
You must have more high-quality external links to give your website a better positioning.
SEO Tips You Should Know in Short
SEO tips give critical components of any marketing strategy, but it hardly gets the attention it deserves. How you format content, optimize metadata, or use images directly affects your rankings and user experience. Sure, this checklist may seem long, but you'll find that many of these items only need to be taken care of once. Others will only take a few minutes once you have a well-organized workflow. Either way, if you're already spending hours creating stellar content, it makes sense to spend a few extra minutes to get the most out of your work with these SEO tips. If you feel like this is too much of a workload, you may consider hiring professionals and let them take of the hardwork. Here are the best SEO companies.
We think that you may also be interested in
Best SEO Companies
which is our previous post about
SEO
.