Being shadowbanned on Twitter is part of the AI technology implemented to prevent spamming and the violation of Twitter's policies. When a user has been shadowbanned, none of their posts or other content will be viewable to other users and will disappear from Twitter conversations as well as Twitter search results. There is, fortunately, an effortless way to discover if your account has been shadowbanned.
Time needed: 5 minutes.
Follow these steps to conduct a Twitter shadowban check;
Open a new browser.

Ensuring your Twitter account is logged out.

Navigate to Twitter's search page.

You can reach this page by typing 'Twitter search' or 'search Twitter' on any search engine.

Enter your Twitter username in the search box.

Type your account's Twitter username into the search box provided, then press enter.

Scroll the results.

Read through the results carefully. If your account's tweets are displayed, then you are not shadowbanned. However, if you cannot see any of your account's activity, then you have been shadowbanned by Twitter's AI.
What Is Shadowbanning, and What Is Its Purpose?
Social media platforms use Shadowbanning to prevent spammers and bots from filling the platform with unmoderated and annoying content. For example, would you enjoy seeing nothing but advertisement posts from bots on social media? In addition, Shadowbanning or ghost banning helps to limit the amount of spamming allowed on social media platforms.
Social media platforms argue that shadowbanning doesn't exist and that it is just a myth created by internet trolls.
How Does Shadowban Testing Work?
Shadowban testing is similar to the steps mentioned above. It is used to discover if your account has been shadowbanned. There are third-party companies that will perform a shadowban test for you. As with all third-party companies, there are always risks involved, as you must provide them with your account details. Always ensure the site is trustable before giving them any account details. These companies perform a Twitter shadowban check much the same way as the steps previously mentioned. They log into your account and create a test tweet, then sign out and search for it on Twitter to discover if you are shadowbanned or not.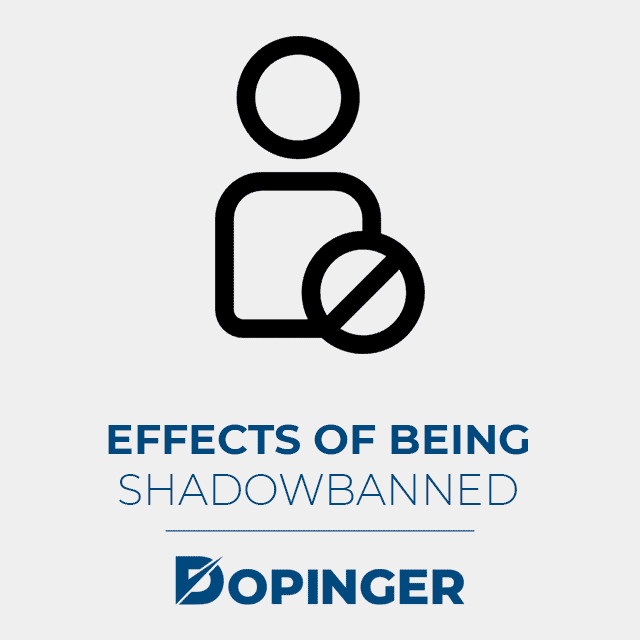 What Are the Effects of Being Shadowbanned?
Other than the ban itself, there is a waiting time from it before you can rejoin social media. The average length of a shadowban appears to be around 14 days, and as we all know, that is an eternity on social media. After the ban has been eased, it can take a long time to recover the momentum your posts were receiving before the ban occurred. So not only do you have to take a break from posting, your future post views will be affected negatively by the ban for a while as well.
How Shadowbanning Works
Shadowbanning works by automatically lowering where your tweets and content rank. By doing this, they can be searched for but not be shown because they don't rank high enough for the search results. They are effectively rendering your social media content useless as it can only be accessed directly through user's navigating to your profile. So, this means that user's who are used to having content delivered to them would have to begin actively searching for you and keep checking your profile for any new activity. Social media is very good at delivering content to its users. To suddenly not be involved in that hurts the views on your content and tweets very severely. Overall, shadowbanning is a very effective strategy to lessen spammers' and bots' effect on the platform.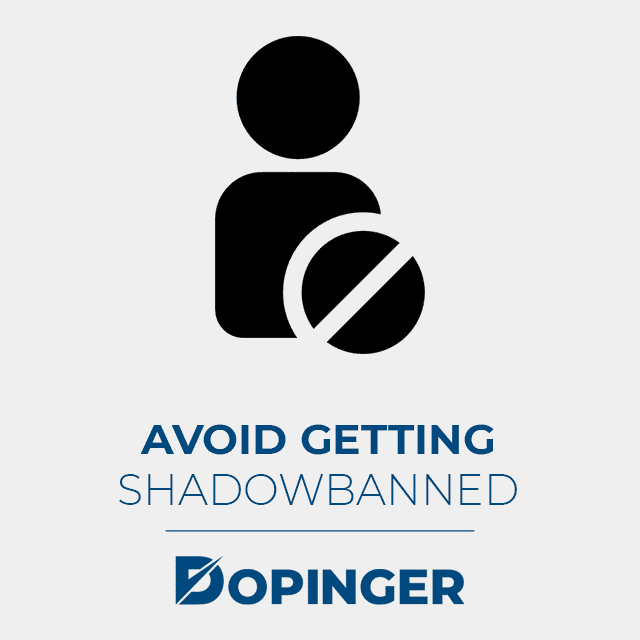 Ways to Avoid Getting Shadowbanned
Some activities will allow you to reduce the risk of becoming shadowbanned by Twitter's AI. The main things to do are as follows;
Confirm your email address, as this makes you appear less like a bot.
Add a profile picture of some kind, again reducing your similarities to bots.
Avoid spamming people. The more that report or block you, the higher your chances of becoming shadowbanned.
Don't be too promotional with your content too frequently.
Always stick to the terms of service agreement signed when you joined the platform.
Don't post about illegal activities and topics.
Be polite to other users.
FAQs About Shadowban
Does Twitter really shadowban accounts?
Twitter wrote a post explaining how they don't deliberately shadowban users. However, they also highlighted that they definitely don't do it based on personal views or ideologies. They also admit that if their algorithm identifies you as a spammer, your content will be penalized in ranking and search results, i.e., shadowbanned.
Can I prevent my account from being shadowbanned?
Yes, the main way is to follow the site's terms of service agreed upon sign up.
What sites use shadowbanning?
Shadowbanning is a tactic most often employed by social media sites such as; Twitter, Facebook, Instagram, etc. However, there is nothing stopping any site that uses a forum from implementing a shadowbanning policy to stop frequent rule breakers and spammers.
How can I end my shadowban?
There is no easy way to end a shadowban. This is because the sites themselves claim that they don't do it deliberately, so undoing it puts them into a grey area. They have to admit to shadowbanning users if they are willing to unban them. That being said, the majority of the time, there will be a set amount of time for your shadowban. Otherwise, you will have to get in touch with the site's customer services.
If one of my social media accounts is shadowbanned, do the others also get shadowbanned?
No, primarily due to the fact that each site is run by different companies independent of each other. Also, your behavior could be different on each platform as they are each have different functions. However, if you find all of your accounts are becoming shadowbanned, you should change your passwords in case you have been the victim of hacking.
Conclusion: See If You're Shadowbanned
In conclusion, we have discussed ways to discover if your account has been shadowbanned by Twitter or other sites. Hopefully, this will give you peace of mind about the shadowban status of your account. But, unfortunately, we have not found any good way to get the shadowban lifted from your account if it is discovered to be shadowbanned. Thank you for reading this article about how to find out if you have been shadowbanned on Twitter. If you liked our article, you may also like our article about how to find old Tweets.