Social media is now a part of our lives. Many people use social media to have a good time. Others use it just to follow their friends. However, social media is also an extremely important marketing field for businesses. Today, one of the most important pillars of any marketing strategy is social media. As such, it becomes an inevitable condition to manage all kinds of social media accounts with care. Have you ever managed a social media account for marketing purposes before? Even if you haven't done so, I'm pretty sure you have managed some personal accounts before. That is where things diverge. It is up to you whether to take care of your personal social media account. However, you need to take care of any social media account for marketing purposes regularly. So, here are the social media analytics tools to help you analyze and grow your account!
Best Social Media Analytics Tools (Free & Paid)
It is not possible to analyze social media accounts for marketing or corporate purposes with your personal efforts. But, don't worry! There are many tools available to help you analyze any social media accounts. Based on this, we have prepared a list for you on this subject. In our article, you will find both paid and free tools that may best analyze your social media accounts. Then, finally, we will list the built-in analytics tools on the social media platforms. So, let's get started now.
HowSociable
HowSociable is a great tool for measuring an account's presence on social media. Thanks to this tool, you may measure both your competitors and your own accounts. HowSociable has premium and free versions. You may use the free version for a total of 12 different platforms, such as WordPress and Tumblr. However, Pinterest, Facebook, and Twitter are included in the premium version of the tool. You may use the premium version for a total of 24 different platforms like these. HowSociable has a different approach to social monitoring than other tools. HowSociable separates the scores for each platform. This scoring system helps you measure which platforms work best for you. It also helps you to understand which platforms need further improvement. According to its own statement, it adopts as a principle to be your reliable source for reliable reviews and social media analytics tutorials. So, how to use this tool?
This tool has several metrics to provide an objective view of your brand positioning. So, it filters all data on the internet based on these metrics to ensure this. That will be the first thing the tool will do. All you have to do is lock in the accounts of your brand and some of your competitors. After doing this, you will also be able to view a more detailed analysis. To do this, click on the overview tab. Thus, it will take you to the magnitude page. You can see how well they are doing on different platforms. You should also choose the platforms you want to see the magnitude analysis of your competitors. Thus, you will be able to see the score for each social media platform of each brand you choose. Let's move on to other social media analytics tools now.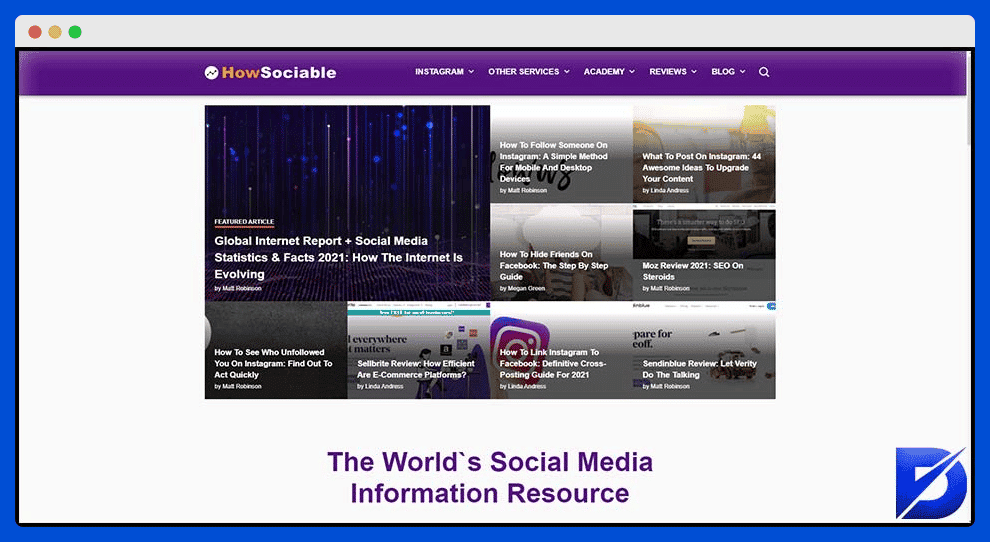 Mention
Another social media analytics tool on our list is Mention. This tool provides quite useful social media insights. While doing this, it monitors millions of different sources on the web. Moreover, it performs this monitoring process in exactly 42 different languages. We can list these sources that Mention monitors on the web as follows:
Social networks
Forums
News sites
Blogs
Any related web pages
Thus, it helps you to stay on top of all your brand mentions on the internet world. This tool allows its users to monitor their social media teams. You may also assign tasks to your teams and share alerts. It provides a snapshot of your brand's mentions by a source over any specific time period. Likewise, you may get this snapshot by any language instead of a source. For this, all you have to do is to use the exporting mentions or generating reports options. It is also worth mentioning something important about this one of the best social media reporting tools. Mention is a paid tool. However, for those who want to try before buying, there is a 14-day trial version available. So, let's talk about how this tool works briefly.
The Mention tool places great emphasis on user support. So, there are detailed and understandable videos on how to use the Mention on its official website. These tutorial videos include topics like creating your first alert, using boolean alerts, analyzing your competitors, and many more.
You may find all these tutorials listed above on the Mention official website under the all tutorials tab.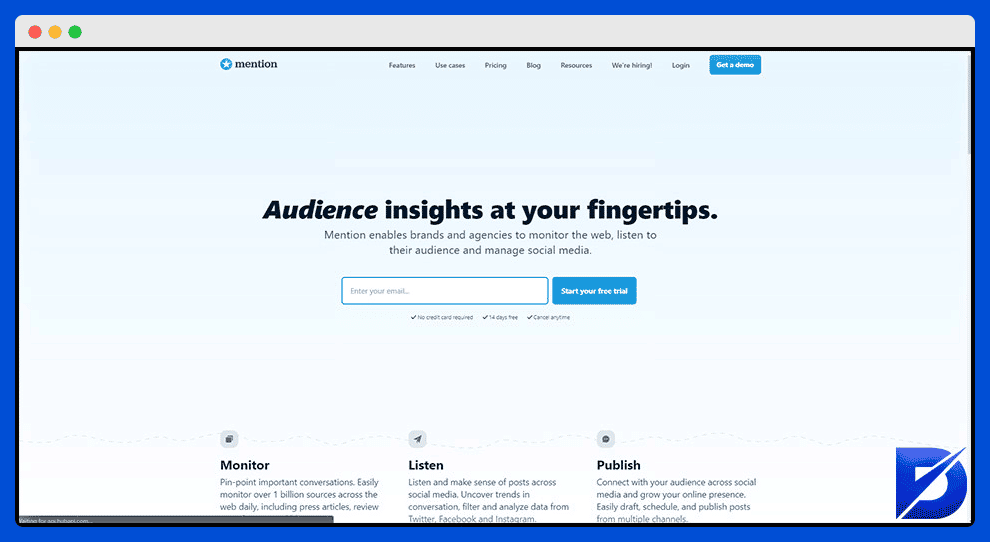 FollowerWonk
This tool is focused on Twitter specifically. It provides you reports, including detailed breakdowns of your followers and activity. If you want to examine data on followers and following, just click or tap on the Analytics. Then simply type in a Twitter username here. In this way, you may review the data of both someone else's and your own Twitter account. We may list the Twitter statistics of this tool as follows:
It shows the time periods when your Twitter followers are online.
It shows the time periods in which you generally post on Twitter.
What categories do your followers fall into, in general? (These categories are divided into three. The first of these is the social authority of your followers. The second is the social activities of your Twitter followers. The third is the total number of tweets and followers of your followers.)
Followerwonk offers great features to help you to analyze your Twitter account. This tool allows you to target Twitter users based on the keywords they use in their bios and profiles. Then, it quickly detects the users who meet your target criteria for you. This tool provides a visual graph report of your Twitter stats. You may analyze them by comparing them with the statistics of your competitors. You may sort both your or any Twitter accounts followers by insightful factors such as activity and influence. Likewise, it allows you to rank all Twitter users according to their activity and influence factors. FollowerWonk offers both free and premium version options to its users. FollowerWonk offers its users the following features in its free version:
It allows you to analyze Twitter accounts with up to 25,000 followers.
You may search up to 50 profiles per day.
It also allows you to make 20 comparisons per day.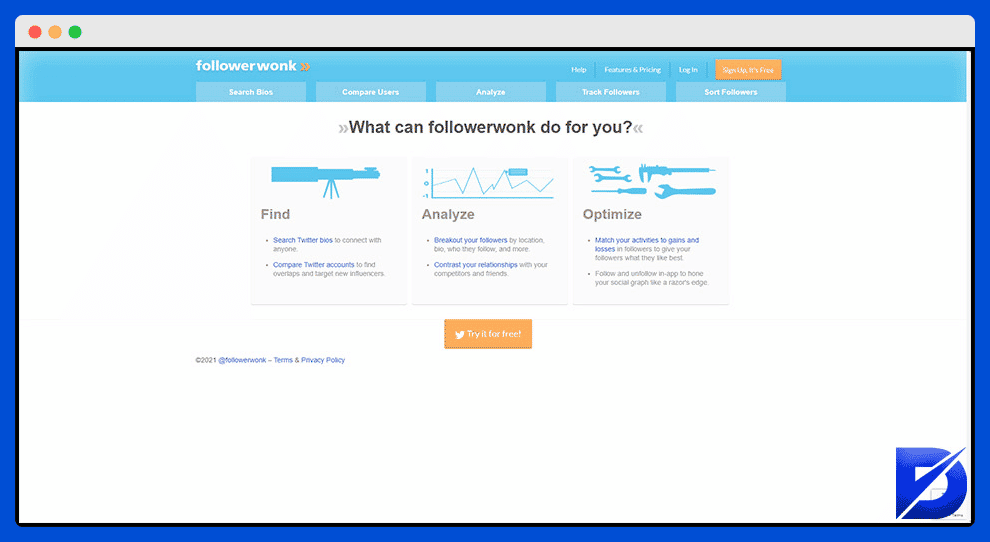 SquareLovin
This tool gets its name from the square shape of Instagram photos. As you can see from here, this tool is one of the Instagram-focused social media analytics tools. This tool is one of the best social media analytics tools of the current year. SquareLovin has a pretty prominent feature that makes it have this title. This feature is the ability to synthesize data. In fact, the ability to synthesize data is SquareLovin's specialty. Presenting raw data and graphs is something that many social media analytics tools can provide easily. However, this tool analyzes the performance of each of your Instagram posts. As a result, it generates a report that scores the performance of each of your Instagram posts. So, what criteria does SquareLovin consider when making this scoring? SquareLovin takes many different factors into consideration when making this rating. However, we may list the main criteria as follows:
Overall engagement
Likes
Comments
SquareLovin determines the time periods when any hashtag is most active. In this way, you may determine the perfect time to share your Instagram posts. It also provides statistical data on your poorly performing posts and hashtags. Thus, you will be able to avoid poor performance windows. It collects data by making individual measurements for each of your Instagram posts. You may review this data in a very intuitive way on the dashboards. SquareLovin's biggest downside is caused by its own specialty. Therefore, SquareLovin doesn't offer some of the bigger integrations that the other tools provide. If you want to analyze user data in more detail, this tool may not give you the depth you want. So, this tool works best for monitoring progress on a post-by-post basis. Finally, let's also mention that SquareLovin is paid. However, it offers a trial version before purchasing.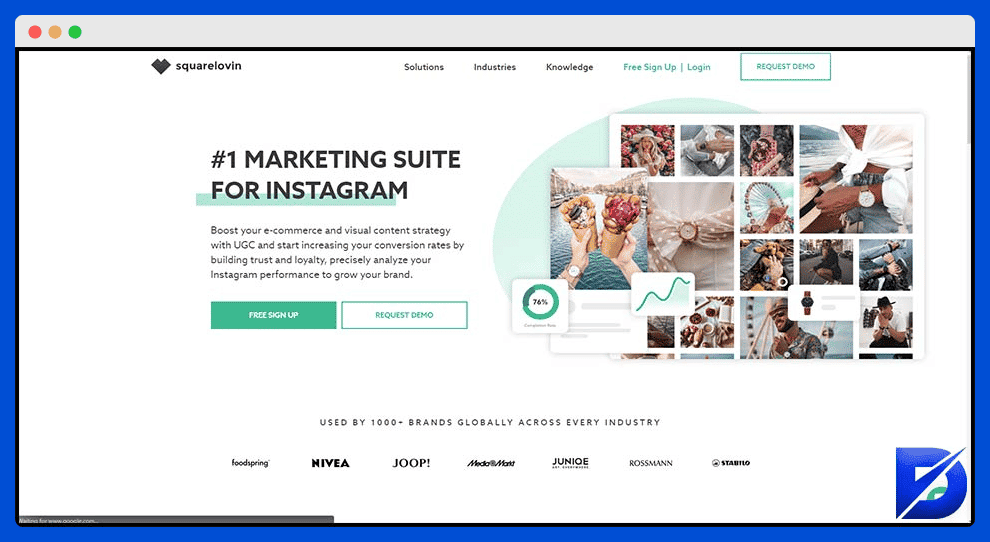 PromoRepublic
That is a tool that may serve on many social media platforms at the same time. PromoRepublic allows you both to create and schedule visuals across multiple social media platforms. Creating visuals on social networks is an important part of the marketing strategies of businesses. In this way, you may provide the best interaction for your marketing posts on social networks. PromoRepublic allows you to design images quickly. It has ready-made design templates to help you do this. At the same time, this tool also has online photo editor tools. Sharing your visuals directly on social networks is not enough to get the highest engagement. For this, you also need to plan these visuals in the most appropriate time frames. So, this tool determines and schedules these optimal times for you. In this context, the PromoRepublic tool is the best solution for bridging visual creation and scheduling.
You may sign up for the PromoRepublic tool in a short time. You may also start using it as soon as you sign up. As soon as you enter the tool for the first time, a guided tour will greet you that will explain how to create the visuals. It has a library with several ready-to-use premium templates. This library is called post ideas. You may visit the post ideas library by clicking on it on the main menu. PromoRepublic offers you the most relevant templates on the topics you choose. You may always change these topics. Don't waste your time trying to browse through all the ready-made design templates available in its library because there are more than one hundred thousand of them. So, using the menu on the top to filter images based on topics is a quite better idea.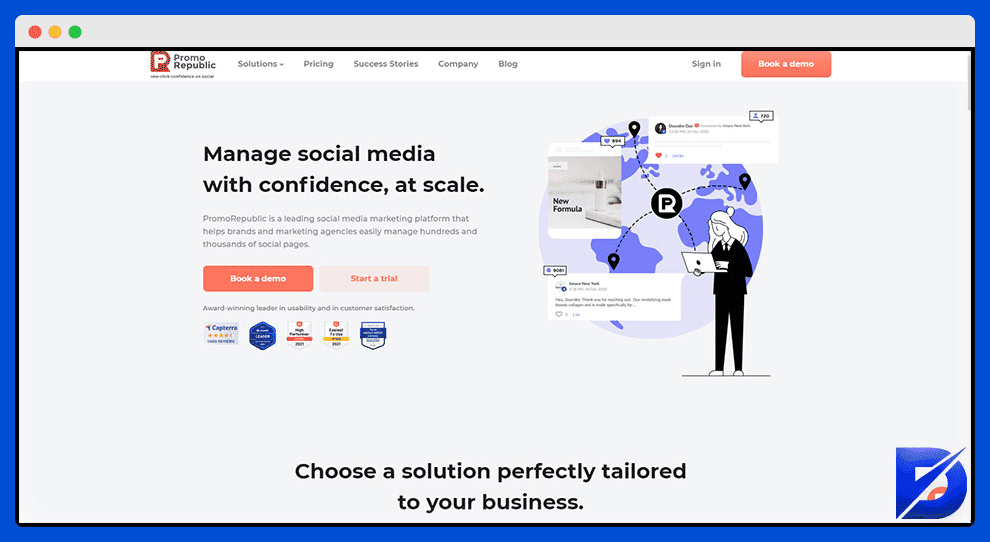 Tailwind
Do you want to build a great online presence on Pinterest and Instagram? Then, this tool at this stage of our list is for you exactly. Thanks to Tailwind, you may build a great online organic presence on social networks like Pinterest and IG. Moreover, you may perform your transactions, such as selling and providing free traffic. To achieve that, you need to post to both social platforms frequently. The appropriate post frequency on IG is to share at least one post per day. On the other hand, the optimal frequency of pins to post on the Pinterest platform is between 15 to 25 per day. So, how can you schedule these post frequencies optimally? Tailwind exists to determine and schedule the best time to share these posts. Thanks to Tailwind optimizations, you may drive maximum traffic for your posts. Your posts with high traffic will get more engagement naturally.
Tailwind is a scheduling tool that makes it easy to plan on IG and Pinterest platforms in advance. Unlike others, this tool has been developed for IG and Pinterest apps specifically. IG and Pinterest are Tailwind's specialties. Therefore, it has many advanced features for these social networks that others do not have. So, how to use this tool?
Signing up for Tailwind is free. Moreover, the first hundred pins that you will share on Pinterest are also a gift. To sign up, select sign up with Pinterest or IG. A popup will then appear asking you to authorize the tool. You may authorize the tool by clicking on the red button that says authorize the app. Then, finally, it will ask you to add their Google Chrome extension. That will make it easier to schedule your posts. Now, you are ready to use Tailwind.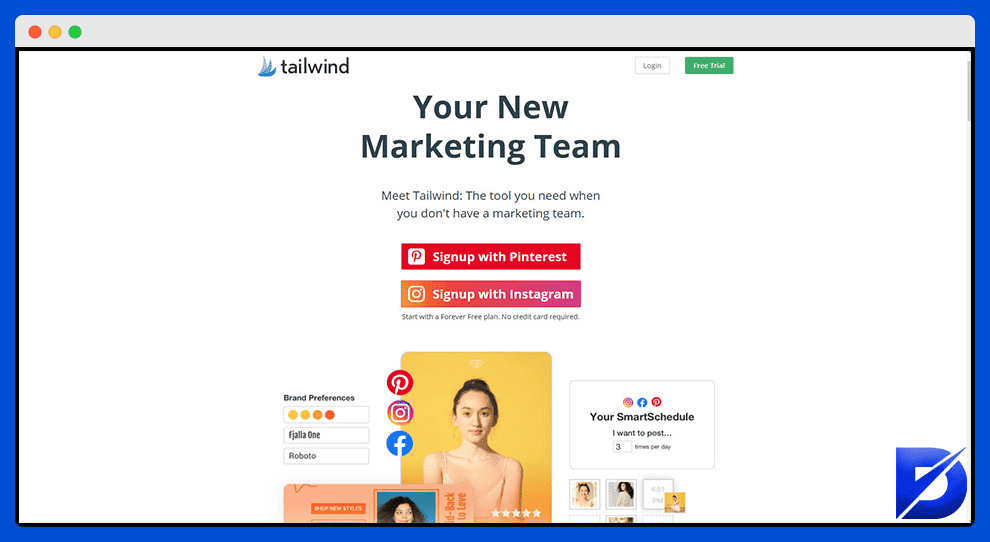 BuzzSumo
If you are a marketer, BuzzSumo will be a tool you will visit almost every day. So, what is BuzzSumo? Let's explain BuzzSumo, at this stage of our list of social media analytics tools, in more detail. This tool makes it easy for you to discover engaging pieces of content on social networks. Thus you may create new potential outreach opportunities. BuzzSumo allows you to find the posts with the most engagement on a social network. The main interaction criteria used by the tool are the number of links, shares, and comments. Thanks to BuzzSumo, you may also discover influencers in fields related to your marketing activities. There is more. Likewise, it finds all kinds of backlinks and brand mentions related to your activities for you. You may monitor many social networking activities easily, such as these with BuzzSumo. So, what are the main features of this tool?
One of the most useful tools BuzzSumo has is the content research tool. Thanks to this tool, you will be able to find the most popular among millions of social networking content. For this, all you have to do is search for the relevant specific domain or subject in the tool. You may also filter your searches with the content research tool.
Thanks to the influencer tool, you may find influencers related to your industry easily. For this, all you have to do is search for the relevant domain or topic as well. The Influencer tool also has filters that may help you customize your search. Thus, you will be able to find the influencers who interact the most with the target audience of your brand or business easily. BuzzSumo's monitoring tool generates monitoring reports for you on relevant brand mentions, keywords, and backlinks.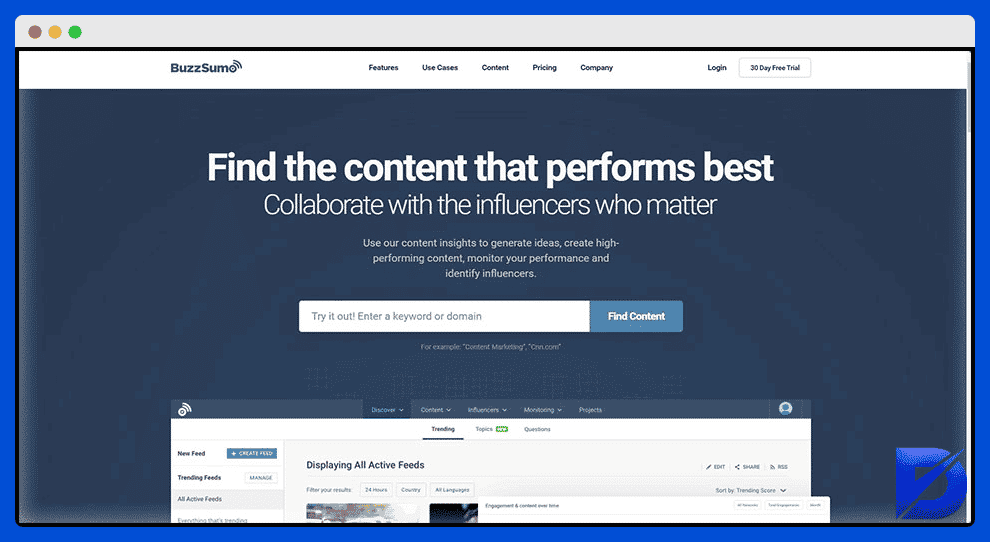 Brandwatch
This tool has various apps and features for every social network. Thanks to this tool, you may follow many things on social networks. Let's talk about the features of this tool now.
It has an advanced customizable query builder. BWCR allows you to set this tool to track topics from quite specific to the broadest. This tool collects data for you from many social media platforms and social networks such as forums and blogs. BWCR has the ability to create views and custom dashboards. These dashboards also include analytical components, like demographics. On the other hand, views give you a closer look at emotions and sentiment. We may list other features of BWCR as follows:
It has the world's largest repository of online conversation.
It has the ability to perform powerful AI analysis.
BWCR has an intuitive and flexible interface and features.
Its Consumer Research is one of the most powerful tools of the social and consumer intelligence industry.
BWCR has a fast AI-powered analysis engine.
This tool also has enterprise-level flexibility.
It provides AI-Powered insights. BWCR's AI and human-trained machine learning have the ability to provide you more insights.
Iris tool identifies and analyses social network trends for you.
Image Analysis helps you to identify actions, logos, scenes, and objects in images on social networks.
Thanks to the custom classifiers, you may build rules for classification.
BWCR also has the Brightview algorithm. You may train it to do the hard work for you.
It has no volume restriction. It also adds new data every day. Thus, you may review both large amounts of historical data and new data without restriction.
It has the largest online dataset in the sector.
Thanks to its data crawlers, you may index more web pages and add new sources faster.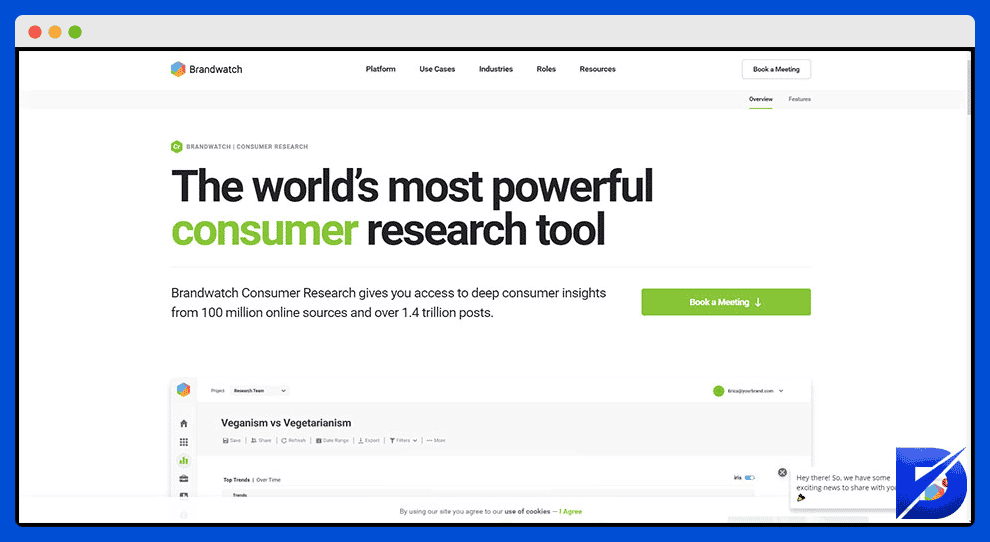 Google Analytics
As you know, Google Analytics provides services not only for social networks but also for the entire internet. However, of course, you may also use this great tool to analyze statistics of social networking platforms. It provides basic analytical tools and statistical data for both marketing purposes and SEO. All you need to use to GA is an active Google account. In this way, you will be able to use this wonderful tool completely free of charge indefinitely. By using GA, you may examine the performance of any website down to the finest details. GA offers the best service you can use to collect visitor information for a website. GA is quite beneficial to examine the effect of any social network as a source of traffic or marketing channel. Here's what you can do with GA:
You may determine top sources of user traffic easily.
GA allows you to discover trends and patterns in user engagement on social networks.
It helps you to measure the success of your marketing campaigns and activities.
GA also helps you to monitor your goal completions, such as adding products to carts and purchases.
You can get various customer behavior analytics that you can use to keep your visitors on your website more.
GA has tracking and data visualization tools. These tools include scorecards, dashboards, and motion charts that display changes in data over time.
GA is able to make predictive analytics, intelligence, and anomaly detection.
It also offers funnel analysis, data filtering, manipulation features.
You may also obtain other visitor information, such as demographics, thanks to GA.
Thanks to these features that GA offers, you may easily improve your business's marketing campaigns. Also, you may easily find both societies and social networks where people are engaging with your posts.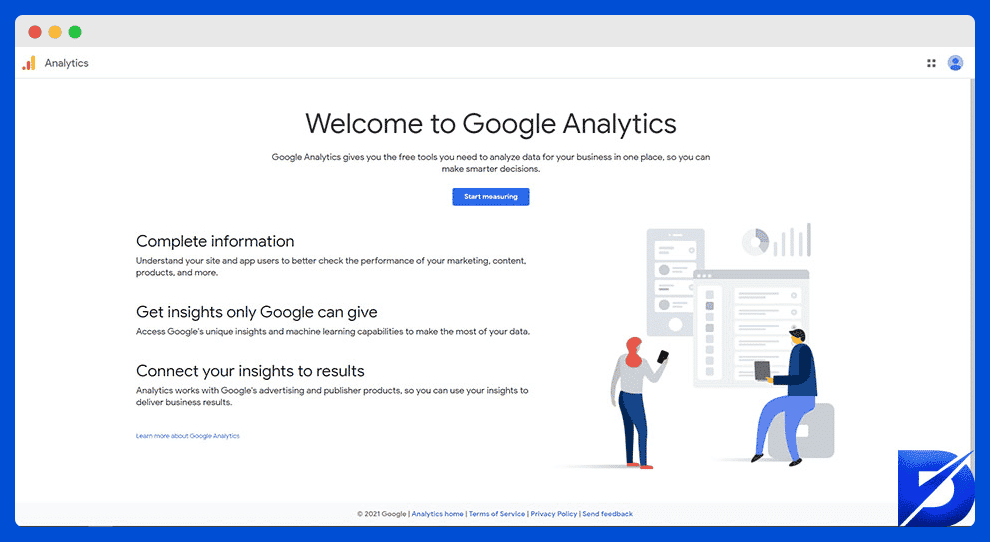 Analysis Dashboards of Social Media Platforms
Instagram Insights
If you have an IG business account, you may use IG's own analytics tool to analyze your posts and profile. Thanks to IG Insights, you may perform your Instagram analytics for free. This tool provides you data about your target audience. Thus, you may determine what your target audience is most interested in quickly. As a result, you will be able to develop your Instagram marketing strategy more accurately. You may also identify the posts that receive the most engagement according to the criteria of your target audience easily. The only requirement to use this tool is to have an IG business account. If you have a personal account, you may also switch to a business account easily. You may get more information about this process from the official website of IG. Let's go back to our main topic. Here's how you can use the IG Insights tool.
Follow these steps to review post insights:
First, tap on the icon in the form of three lines in the upper right corner of the screen.
You may measure reach by tapping on the Accounts Reached section. We may sort the data under this tab as follows:
The impressions category indicates that how many times your posts were seen.
The account activity section shows you all activities, such as profile visits and website taps.
You may see your posts that generate the most engagement and reach under the top posts.
Top stories include your IG Stories posts that generate the most engagement and reach.
Also, you may review the IGTV videos that generate the most engagement and reach under the Top IGTV Videos section as well.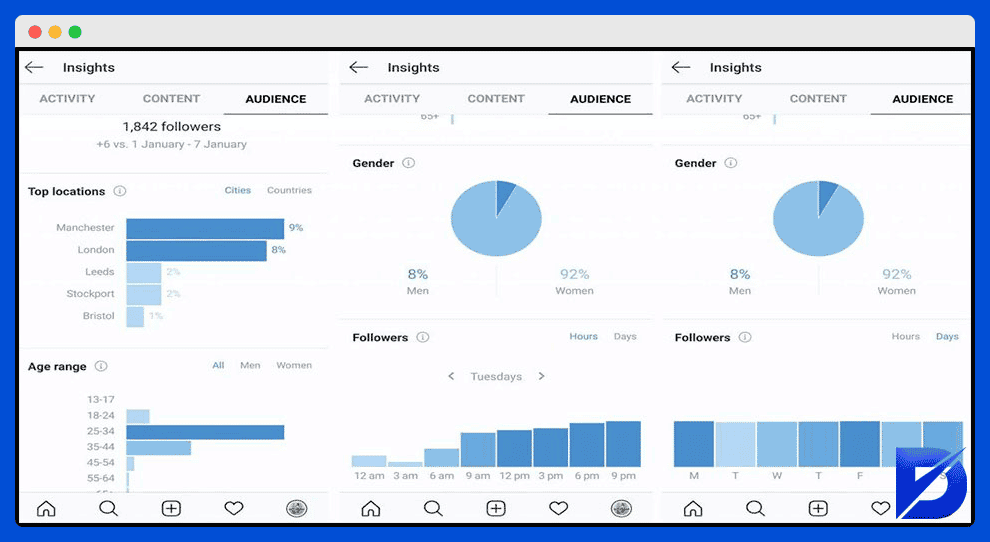 Facebook Insights
In order for your business to be more active on social networks, you should have a business account on Facebook. You will also need to have a content strategy for this account. Thanks to Facebook Insights, you will be able to know which types of content work best. This tool helps you to identify types of content that encourage Facebook users to engage. The Insights tool contains a wealth of data on the performance of your Facebook posts. Thus, you will be able to maximize your sharing strategy. This data allows you to avoid useless posts. Thus, it gives you the opportunity to stay in touch with the content types that provide the best for your brand. Facebook Insights tool provides you some initial information basically, at first. If this information is not enough for you, you may discover much more detailed information in the depths of Facebook Insights.
You may find your best content under the basic Insights quickly. To do this, simply go to your Facebook page. Then, tap on the Insights at the top of your screen. Under the Reach section, you may review the spikes on the graph. These are your shares with a wide reach. Under the Posts section, you may check your engagement rate. This section contains the most important stats for you to track. The basic insights available in the tool only provide you with data for the last ninety days. You may find the Reach section under the All Posts Published section. Here, you may measure the percentage of how many people engaged with your share. This data is based on the people who saw your post. You may reach these stats by switching your view to Engagement Rate.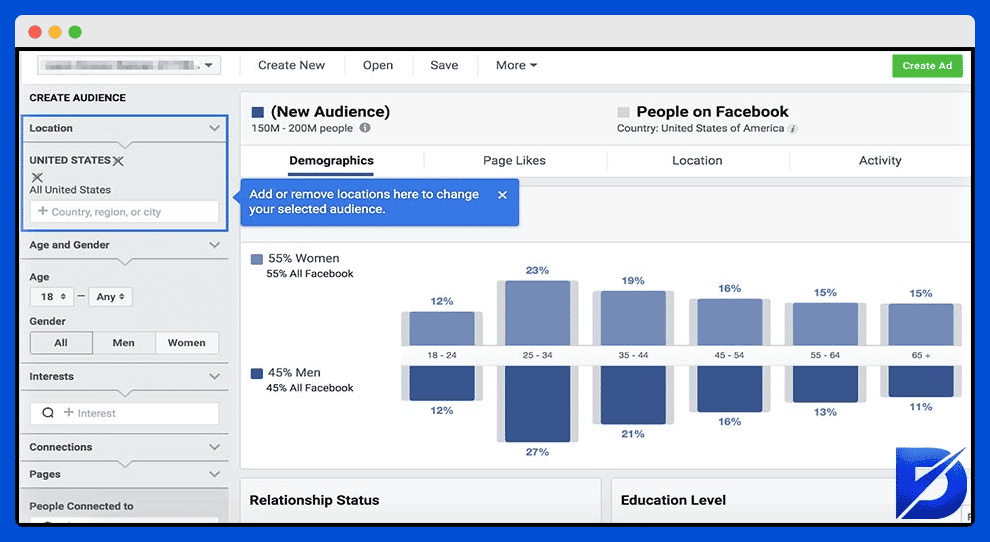 Twitter Analytics
If you are a social media marketer, this tool is one of the most powerful tools to analyze your account. Thanks to this tool, you may go beyond the basics to get an edge on your competitors on social networks. Monitoring your business's Twitter analytics is quite important for any social media marketing strategy. Thanks to the data this tool will provide, you may analyze whether your social media campaigns are successful or not. We may list the main analytics that this tool provides for you as follows:
This tool provides important insights into how your audience engages with your content.
It also identifies what posts perform best.
You may measure your brand's social media strategy by using Twitter Analytics.
Twitter insights help you to maximize ROI and refine your strategy.
It allows you to monitor Twitter to get insights specific to your account and activity.
It includes graphs and reports to show important metrics.
Anyone with a Twitter account may use this tool for free.
It compiles an easy-to-understand summary. That summary includes important metrics about your account. These are such as tweet impressions, profile visits, mentions, top mention, top follower, and top tweet.
The home dashboard is the first page you will see in this tool. You may examine a snapshot of key metrics for each month here. Tweet activity dashboard displays the performance of your every tweet over a specific time period. The tweet activity dashboard includes metrics such as likes and link clicks per day. Metrics in the video activity dashboard are just for videos published via Twitter Ads or Twitter Media Studio. The conversion tracking dashboard displays how your business's Twitter ads spend converts into action. If you set up a website tag, you will be able to reach your business's website conversion monitoring analytics.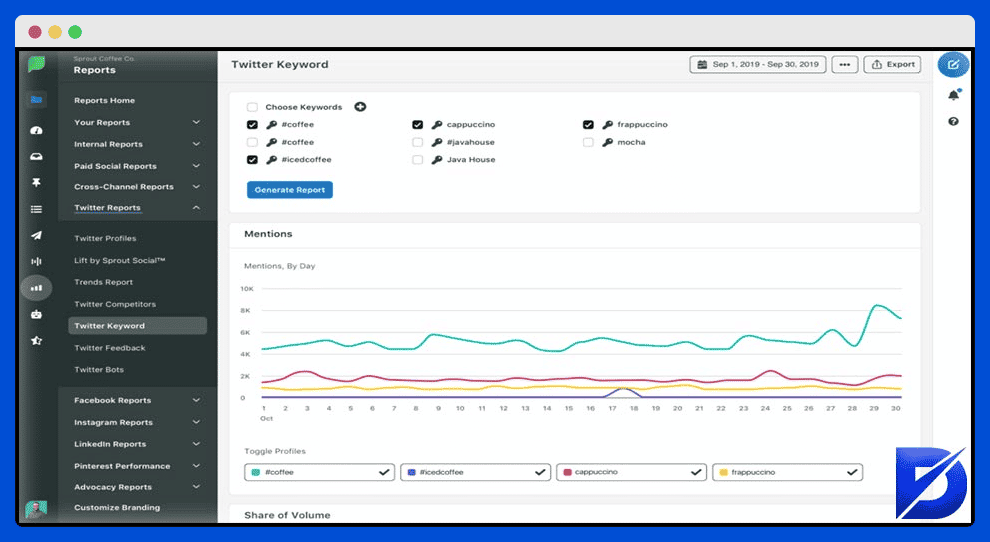 YouTube Analytics
This tool provides YouTubers with important data to help them grow their YouTube channel faster. YouTube is just as important to a business's marketing strategy as any other social media platform. That's why businesses must get the right understanding of the YouTube Analytics tool. That applies to both businesses that use YouTube as an online marketing tool and YouTubers that use it for direct monetization. This helps you understand how effective your campaigns are. There are many metrics in this tool to ensure this. We may list the richness of data provided by this metric as follows:
Thanks to this data, you may determine the sources of traffic flowing to your videos.
This data also includes demographic information about the audiences who watch your videos.
Thanks to this data, you may see which keywords watchers use to find your videos.
By analyzing this data correctly, you may further improve your YouTube video strategy over time. Thus, you may manage to produce content that will motivate viewers to stay more and more on your YouTube channel. So, let's take a look at the key metrics that will help you achieve this. But first, let's list the sections available under the Analytics menu on YouTube:
Overview
Reach
Engagement
Audience
Revenue
On the other hand, you may see the advanced mode in the upper right corner of your screen. This option will provide you a highly detailed breakdown of your YouTube channel analytics. It will also provide a detailed report of metrics for your individual videos. We may list the most important metrics you can find in the YouTube Analytics tool as follows:
Subscribers
Realtime views
Top videos
Channel views
Channel watch time
Impressions
Impressions click-through rate (CTR)
Traffic sources
Top YouTube search terms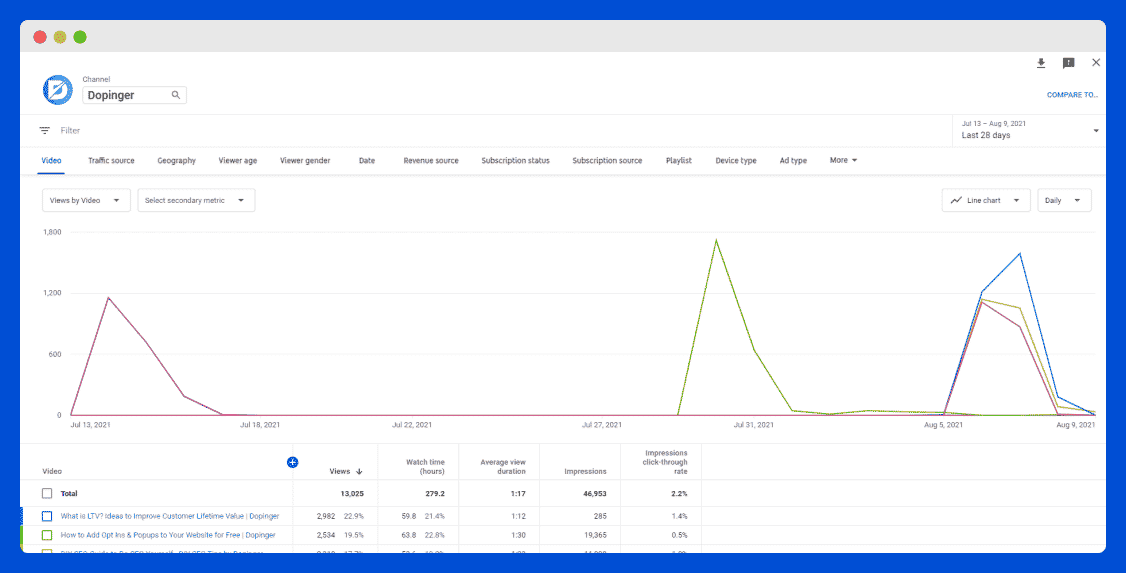 Pinterest Analytics
This tool helps both Pinterest beginners and those looking to improve their Pinterest presence develop strategies. Thanks to the data this tool will provide, you may develop your business's Pinterest marketing strategy more accurately. You may pinpoint where your campaigns stick by using this tool. However, you should first know how to read them to their complete potential. Thus, you will be able to keep your Pinterest marketing strategy sharp. Pinterest's recent platform update includes a few important tweaks to metric definitions. Thus, metrics will only show data from the original Pins you create by default. We may list the most important metrics to track as follows:
Impressions measure how many times your Pins were displayed on the screen. However, the same person may log multiple impressions.
Total audience measures the aggregate number of the unique watchers who saw your Pin.
The Saves metric is also known as Repins. It measures how many times Pinterest users saved your Pin to one of their boards.
Engagements measures how many times Pinterest users saved or clicked your Pin totally.
Engaged audience measures how many users engaged with your Pins totally.
Pin clicks metric formerly known as Close-ups, before the update. This metric measures how many clicks that your Pin got totally. That total number contains clicks that lead to content on and off of the platform.
Outbound clicks metric formerly known as Link clicks, before the update. That is a metric that measures the aggregate number of clicks to the target URL in your Pin.
Followers driven measures how many users followed you after watched a specific Pin.
Top boards provide an overview of the top-performing boards that you have generated or that contain your Pins.
Demographics measures audience insights.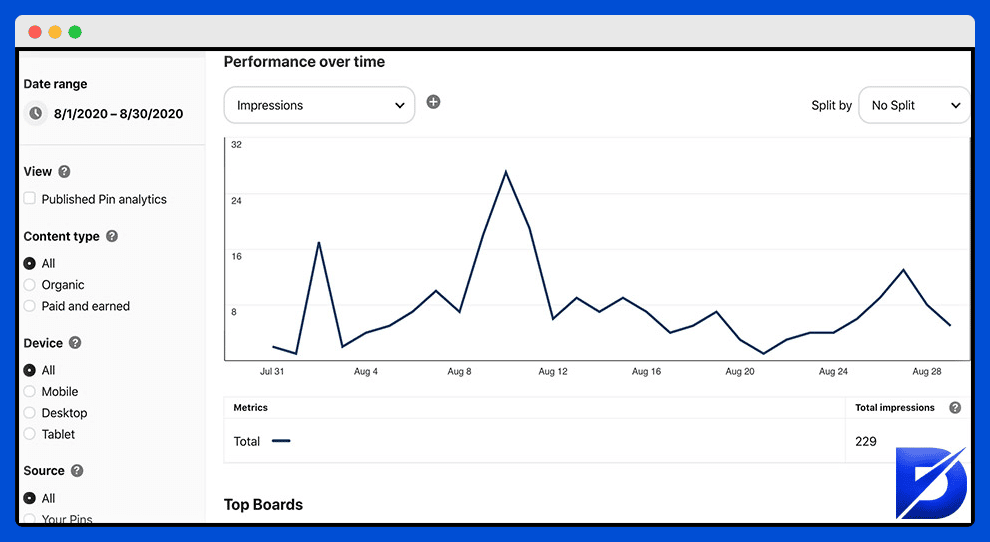 FAQs About Social Media Analytics Tools
Are social media platforms' own analysis tools paid?
That insights include language, gender, device stats, as well as data on categories and interests.
How to review a Pin's stats on mobile?
First, open the Pinterest app. At the bottom of the screen, you will see your profile pic. Simply click on it. Now, you may see Your analytics section if you scroll down. Here, you need to tap on the red See more button. You may also review how your content is performing by tapping on the Business Hub.
What should be the main objectives of a social network marketing strategy?
Engagements such as comments, likes, and shares, website clicks, website traffic, e-mail, and sales.
How can I open the analytics tool on YouTube?
First, you need to log in to your YouTube account. In the upper right corner of the screen, you may find your profile icon. Simply click on it. Here, right on the Channel Dashboard, you may find some summary metrics about your channel. Go To the Channel Analytics section. You may also reach this section from the left-hand menu. Advanced Mode is in the upper right corner. It will provide you a more detailed breakdown of your channel analytics.
Is there any social media analytics software for free, except the social platform's own analytics tools?
Many of the social media analytics tools are paid. Some of these have free trial versions. Apart from these, the number of free social media analytics tools you can use is limited.
Social Media Analytics Tools, In Short
We have talked about the importance of social networks in the marketing strategy of businesses in this article. Businesses need some tools to track and measure their social media marketing strategies. These tools also help them identify which parts of their campaigns are not working well. In this context, we have introduced you to ten great social media analysis tools. In addition, we also talked about the free analysis tools of social media platforms. We have also included how to use these tools in this article. Hope this article may help you to build a successful social media marketing strategy. We are sure that you can find the social media analytics tool you need in this article to achieve this.