Social media platforms are very important for both individuals and brands. Generally, brands have to share on social media and interact with their customers in order to reach their target audience and gain customers. Otherwise, if a brand does not share on social media, it will lag behind its competitors. There are many factors that brands and e-commerce sites should pay attention to when sharing on social media. The most important of these elements are the social media image sizes. Since the image sizes of the posts shared on each social media platform vary, brands will lose their reputation if they do not comply with these. In this article, we will talk about the optimum and the best image and video sizes for your posts for all social media platforms.
Why Social Media Image Sizes Matter
It is very important for brands to comply with the image sizes on social media platforms. In this part of our article, let us take a look at why image sizes are important.
You can get a professional look at your account by sharing content suitable for the image sizes on social media platforms. When you comply with the image sizes, your account will look more professional, and people will be more likely to trust you. Since your followers will trust you, there will be an increase in the number of visitors to your e-commerce site from social media platforms. You will gain followers faster in professional accounts. Your engagement rate on social media platforms will increase. Here is the list of social media platforms that we will talk about;
Facebook
Instagram
Twitter
LinkedIn
Pinterest
YouTube
TikTok
Tumblr
Facebook Image Sizes
Facebook Ads image sizes consist of three different image sizes. In addition to the quality of the image used in social media, its size is also very important. Small images can be pixelated, or images shared out of size can cause you to fail in terms of visuality. Facebook profile photo must be a minimum of 180×180 pixels. You should prefer a 1:1 square image. However, since it will show your Facebook profile photo in a circle, design your image or text by gathering it in the middle area.
The Facebook cover photo should be at least 851×351 pixels. It is very important that you design your Facebook cover photo as the sign of your store. Note that you can use it in scrolling images and video. The Facebook cover photo is fully visible on the desktop, but as you may be familiar, the right and left areas are not visible on phones and tablets.
As we have mentioned before, Facebook Ads image sizes consist of 3 different image sizes. Facebook horizontal posts are 1200×630 pixels in 16:9 format. It should be a horizontal rectangular size. Facebook square posts are 1080×1080 pixels in 1:1 format. You should use this size when creating a square post. In the Facebook vertical post, you can use 1080×1352 pixels in 4:5 format. This size is suitable for images where you use a vertical rectangle.
When preparing a Facebook story, you should use 1080×1920 pixels in 9:16 format. However, since this size may differ in newly released phone models, it is very useful to adjust your image or design to give a share from the top and bottom. In other words, make sure to place the design in the middle and give it a share from the sides.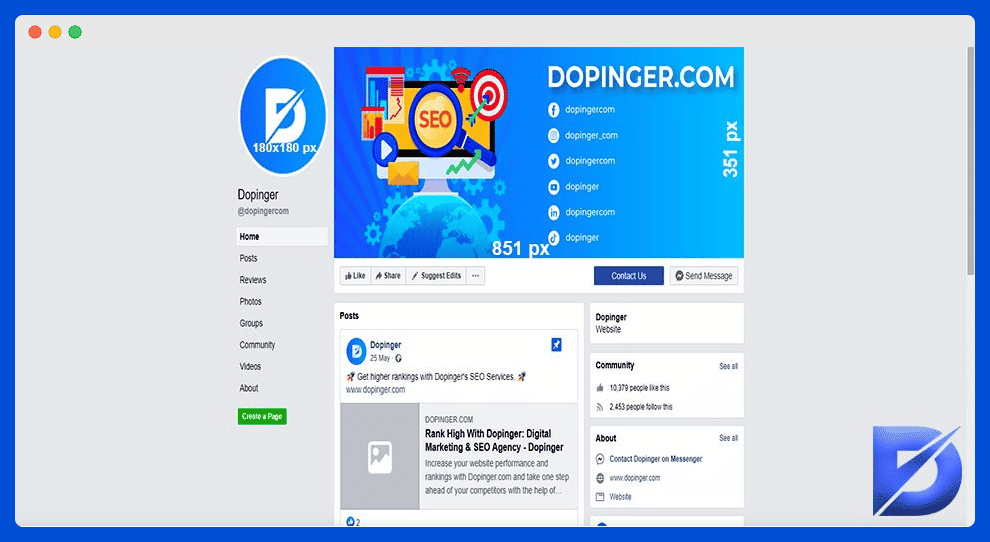 Instagram Image Sizes
Instagram is an image-oriented social networking platform. It is very popular with brands, personal accounts, and influencers with its filters and frequency of use, which Instagram frequently updates. It is perhaps the best business partner to use to grow your brand. In order to create a perfect Instagram profile, it is very important to pay attention to Instagram dimensions as well as perfectly planned posts.
Instagram profile photo must be a minimum of 110×110 pixels. Again, on this platform, be careful to use your image or logo in the middle center, giving space from the sides, as the profile photo will appear in a circle, not a square.
Instagram square post is 1080×1080 pixels in 1:1 format. This is the optimal size for a square shipment. Since Instagram is a visual medium, it is also very important to include images rather than text in your images.
Instagram is a platform where you can share vertically as well as square posts. It is suitable for the vertical posting of 1080×1350 pixels in 4:5 format.
To post an Instagram horizontal post, you need to have a 1080×566 pixels horizontal rectangular post.
For Instagram Story, the most suitable size for a visual story is with a size of 9:16 and a size of 1080×1920 pixels. Again, make sure to emphasize your image in the middle center.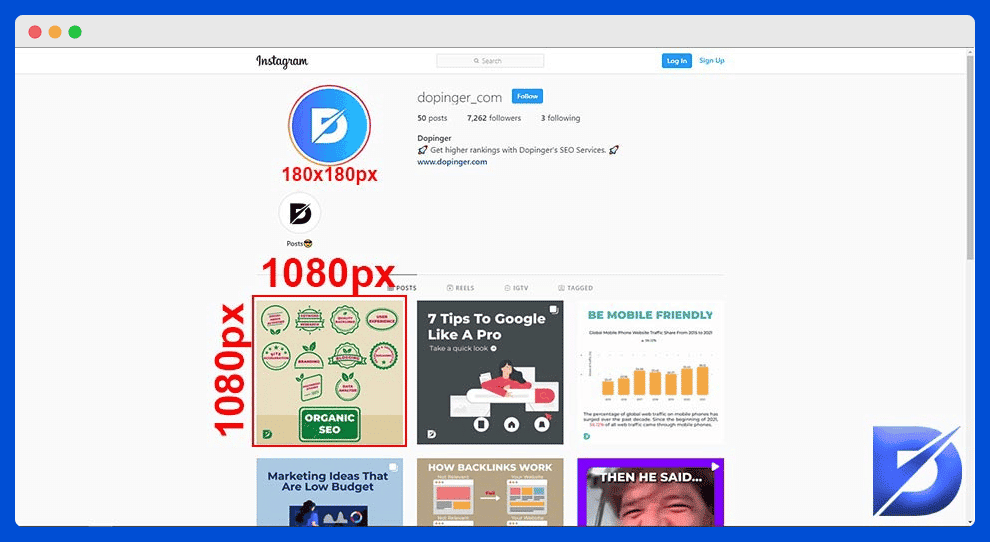 Twitter Image Sizes
Twitter is a text-oriented platform where people can express their emotions in a certain number of characters. But sometimes, we want to support our thoughts with images. What are Twitter image sizes? Let us see together.
For a Twitter profile photo, 400×400 pixels in 1:1 format is sufficient. Again, as in other social networks, make sure to highlight your image or logo in the middle, as Twitter displays the profile photo in a circle.
On your Twitter cover photo, you can use an image up to a minimum of 1500×500 pixels. You should think of a Twitter cover photo as a mini sign that represents you or your brand. Remember, when people click on your profile for the first time, they will see the cover image.
On a Twitter post, the recommended image size is 440×220 pixels and in 2:1 format. However, you can use 1:1 format for square images as well as 1920×1080 images.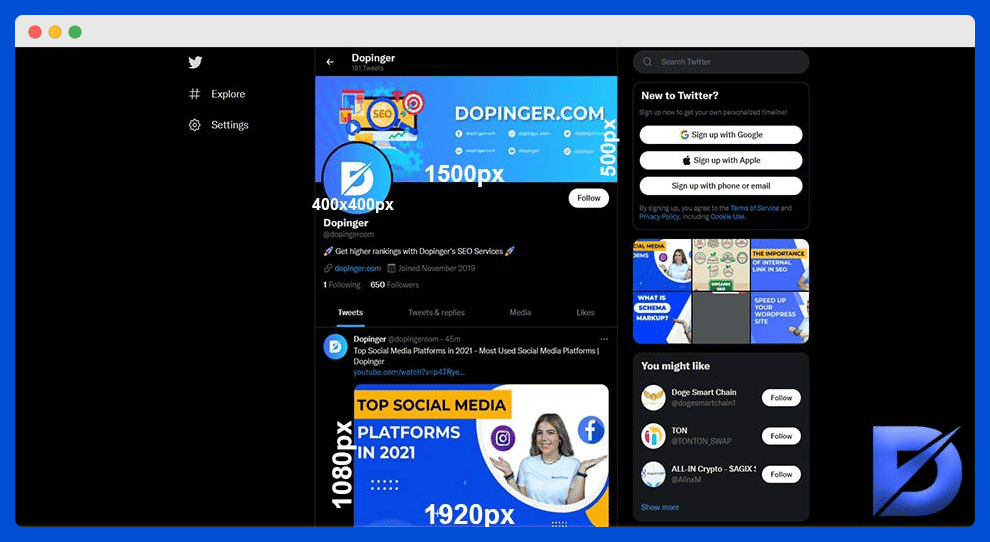 LinkedIn Image Sizes
LinkedIn, which is generally a business-oriented social media platform, is mostly for people who work or looking for a job. Generally, the posts shared on LinkedIn accounts are work-oriented. There are image sizes that you must follow when sharing on LinkedIn.
Since LinkedIn has both personal and company accounts, the image sizes vary. The image size used in personal accounts is 400 x 400 pixels. The image size used in company accounts is 300 x 300 pixels.
LinkedIn cover photo sizes are also different for personal and company accounts. Cover photo size used for personal accounts is 1584 x 396 pixels. Cover photo size used for company accounts is 1536 x 768 pixels. If you want to share a post on LinkedIn, the image size should be 1104 x 736 pixels.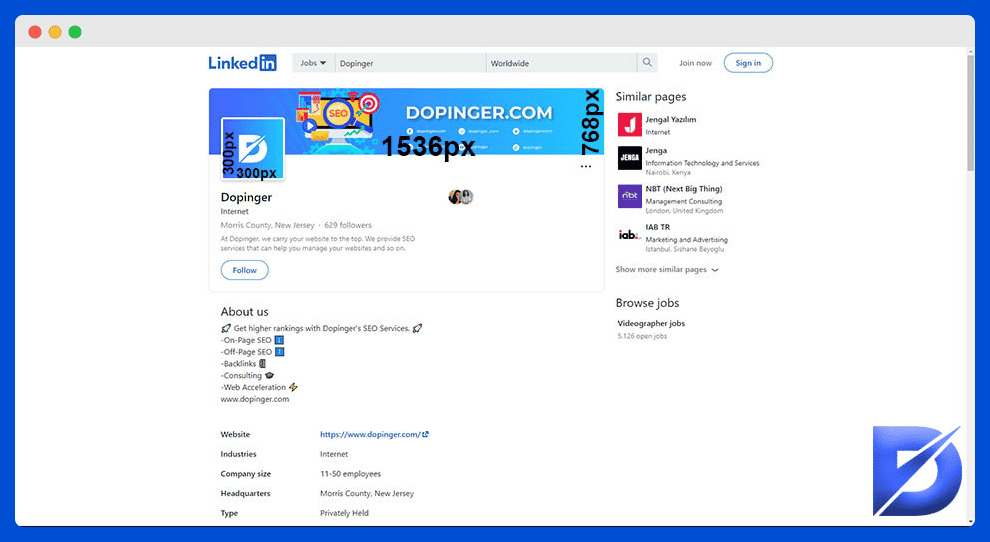 Pinterest Image Sizes
Pinterest, which is one of the most used social networks of recent times, also has a particular image size that you need to follow, such as profile photo size and pin sizes.
The size of the profile photo you will use on your Pinterest account should be 165 x 165 pixels. That is, your profile photo must be 1:1 and square.
The size of the pins you will share on Pinterest usually varies according to the type of pin. Pinterest divides the image sizes that you can use in pins into three groups as Standard, Long, and Square pins. Standard pin sizes are 600 x 900 pixels, long pin dimensions are 600 x 1260 pixels. Square pin sizes are 600 x 600 pixels.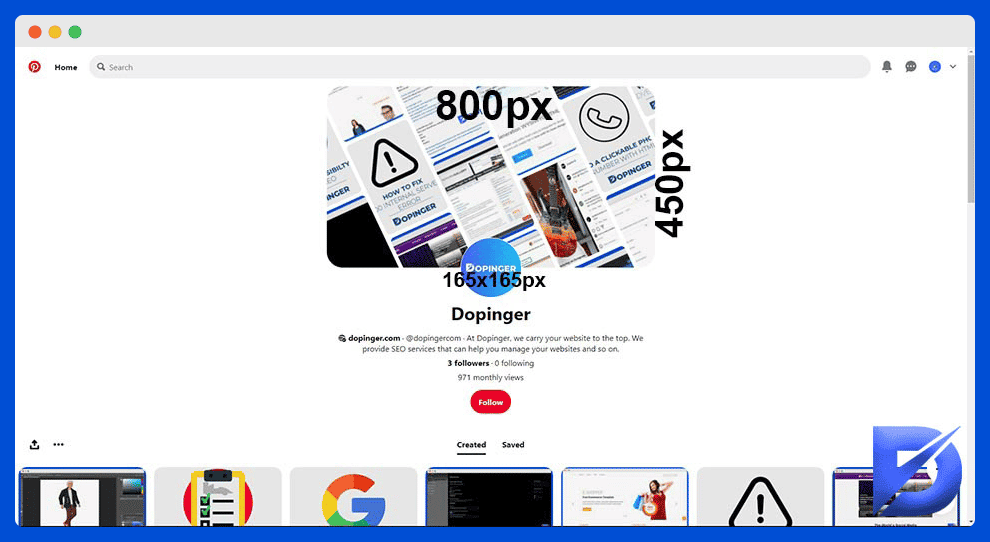 YouTube Image Sizes
YouTube, which is a social media platform where you can share video content, requires certain image sizes on your posts. The sizes of the profile photo you will use on YouTube channels should be 800 x 800 pixels. In other words, it is very important that the profile photo of your YouTube channel is square.
There is also a certain image size of the cover photos you upload to a YouTube channel. The standard size of the cover photo is 2560 x 1440 pixels. Related cover photos appear as 2560 x 453 pixels on desktop devices. On phones, it will appear as 1546 x 423 pixels. The thumbnails that you will use in YouTube videos should be 1280 x 720 pixels.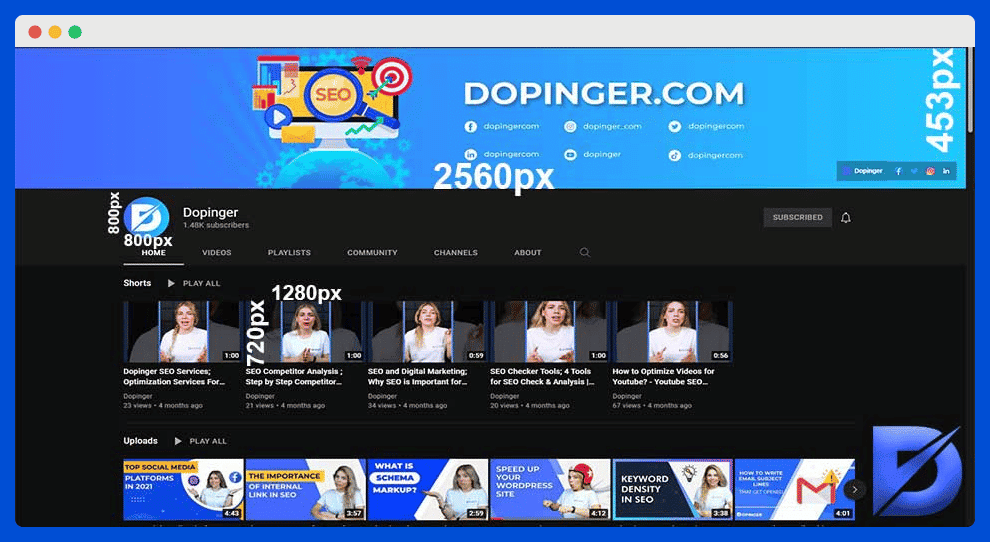 TikTok Image Sizes
TikTok is the latest video-sharing app that people are chasing after. Not just people but brands too have jumped on the bandwagon to engage and reach new audiences. While there are not many options or formats for uploading videos to TikTok, brands need to be familiar with the basics before experimenting with the app. TikTok video size is 1080 x 1920, with a maximum duration of 15 seconds. Your Tik Tok Profile photo must be 200 x 200 pixels.
Tumblr Image Sizes
Tumblr is a social media network that enables users to easily share anything they like. While Tumblr's profile photo does not often appear across the website, you should make certain you pick an image that fits your page design. You can reach your audience by optimizing your images to the specified Tumblr banner size and beyond. Your profile photo size should be 128 x 128 pixels. The images on your posts should be 500 x 750 pixels. Tumblr recommends using JPG, GIF, PNG, or BMP images. On Tumblr, make certain your image file size is under 10MB. Animated GIFs should also not exceed 1 MB.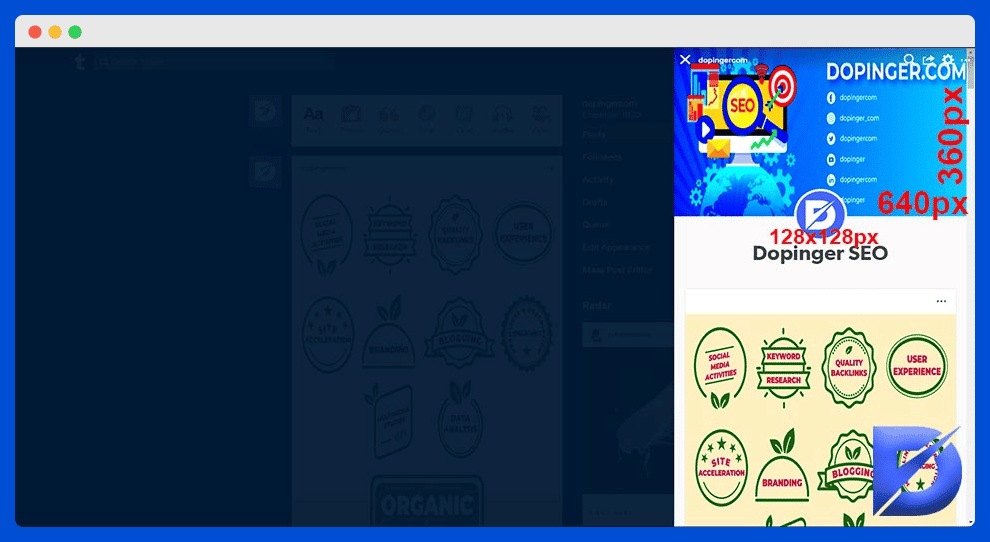 Suggestions on Social Media Image Sizes
Although social media image sizes vary in each social network, you can proceed through certain templates to expand the usage area and facilitate image production. There are some important points to consider when creating these templates. Profile photo usage is the same across most social networks. For this reason, by preparing a single profile photo, you can both ensure your corporate identity and use this photo in all your social media accounts. You can use this image to display your corporate image on all social networks when you prepare a profile photo in 1080×1080 pixels and according to the round view.
A 1200×630-pixel image for horizontal view makes it easier for you to use on platforms with 16:9 format, allowing you to share on a single image. You can also use a 4:5 format for vertical shares. The 4:5 format is important in highlighting the visual, especially on smartphones, as it occupies a large part of the screen.
You can also use the square format in many social media. Preparing a 1080×1080 pixel template for your 1:1 square image allows you to use your images on many platforms. Finally, the story format is also very popular on Instagram, Facebook, and YouTube. For these platforms, you can prepare your images by preserving the 1080×1920 pixel image format in 9:16 format.
FAQs on Social Media Image Sizes
How can I avoid image theft on the internet?
People can eventually copy any image uploaded to the internet. It is, unfortunately, the nature of the internet, and there is nothing to do. If somebody really wants to remove large watermarks, they can. If you do not want people to copy your images, keep them off the internet.
How can I resize my Twitter picture on iPhone?
To resize your photo on iPhone, go to the Photos app and find the photo you want to edit. Click Edit and tap the Crop button and then the Crop box. Enter the aspect ratio fitting Twitter image sizes. Choose Vertical or Horizontal. That is how easily you can resize your Twitter image on iPhone.
Does Facebook reduce images in size?
Facebook does not reduce any image you upload to less than 2048 pixels in size. Reduce large images to 2048 pixels max, and you are all set up.
How can I enrich Pinterest images?
Optimize your pins. This is among the Pinterest Business' highest suggestions. While the platform is image-oriented, you can also add text-based image descriptions that will help people to discover your pins. So, make certain you add keywords and clear sentences. Pinterest suggests using 100-500 characters.
How can I make a high-resolution YouTube thumbnail?
The image must be 1280 x 720 pixels with 640 pixels width minimum. The 16:9 ratio is optimal as you can use it in YouTube players and previews. The image formats should be JPG, PNG, or GIF. Make sure your image file does not exceed 2MB.
Concluding on Social Media Image Sizes
Images are one of the most important elements for the social media marketing network and regularly change according to the updates of the social media. Although it may seem like a small detail to prepare visual content in accordance with the recommended dimensions, it has a very important place in terms of content interaction. Using high-quality and correctly sized images can increase the view rate of your posts and entice people to engage. Therefore, whether you have corporate or personal accounts, high-quality images that you will prepare in the right size will always bring you the best result. We hope our article above about social media image sizes will guide you through creating an optimum social media account.