A user may access a website through search engines or directly. In the meantime, a request goes to the server first. This request to the server returns with HTTP status codes. In a standard 404 Page Not Found error, the user encounters content that indicates the relevant page could not be found. Meanwhile, the server sends a 404 code based on this situation. In a Soft 404 error, the page could not be found as well. However, this time, the server returned a 200 code instead of a 404 Page Not Found response. A 200 code means that the request was completed successfully, and the server gave the browser the expected response. Let's explain this issue in a little more detail.
What Is a Soft 404 Error?
Can we simply explain Soft 404 errors? We may explain it this way in simple words. A user is trying to access an invalid page. Meanwhile, the server does not give the correct error code. Instead, your server returns a 200 OK code. This code means that this page is valid. So, what causes Soft 404 errors? There are four common reasons for Soft 404 errors. We may list the most common causes of soft 404 errors as follows:
Your webpage does not have any content.
Your webpage has very little content.
Visual attachment pages on your web page may cause a Soft 404 error.
Also, category or tag pages that you don't associate with enough content may cause Soft 404 errors.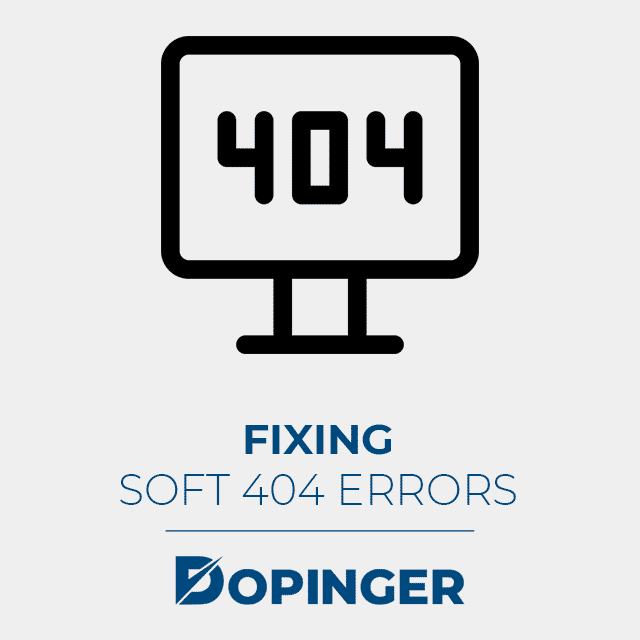 How to Fix Soft 404 Errors
Time needed: 1 hour.
We have prepared five methods for you to get rid of Soft 404 errors. These methods are as follows:
You may configure your server to return the proper Page Not Found error code.

As we mentioned above, the proper Page Not Found error code is 404/410.

You may redirect that affected page by using a 301 redirection.

Thus, you will redirect your web page that gives Soft 404 error to a valid page. All you have to do is adding a 301 redirect in your htaccess file. This code tells search engines that you have moved that webpage to a new location.

You may improve that affected web page.

Then, you should request indexing. This method is only successful if your webpage has valid but affected by insufficient content.

You may keep that affected web page on your website.

However, you may de-index it from search engines. All you need to do is adding a noindex directive in the header. That will instruct search engines not to index your affected web page.

Is your affected web page a SOft 404 indeed?

Google Search Console may have mistakenly marked your webpage as a Soft 404. You should check this out to make sure this page is a real Soft 404.
You may check this by following these steps:
Go to the Coverage Report to see the affected web pages.
Click on the URL of the affected page. At this stage, you will see whether your page is valid or not.
If it is valid, click on the Validate Fix button below.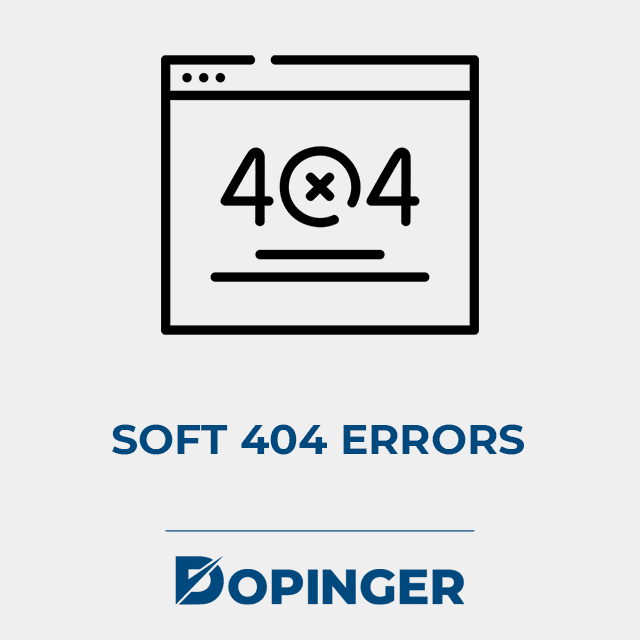 FAQs About Soft 404 Errors
How Can I Notice the Soft 404 Error?
A Soft 404 error does not always mean that the webpage is a Soft 404. So, you may use the tools to detect Soft 404 errors on your websites. 
What are the tools I can use to detect Soft 404 errors?
HTTP Status Check Tools
HTTP Status Code Checker
Google Redirect Path
Google Search Console
Why are Soft 404 errors important for SEO?
Soft 404 errors create confusion for both users and Google bots. Google treats Soft 404 errors more negatively than standard 404 errors. Soft 404 errors waste Google's resources to crawl your website.
What should I watch out for to avoid Sof 404 errors?
First of all, you should be careful not to misdirect. Also, you should make sure your customized 404 Page gives HTTP 404 response.
How many days after I fix my Soft 404 page will it take me to get Google Search Console verification?
This period can take days, maybe weeks. So, you should regularly scan your website to detect Soft 404 errors.
Soft 404 Errors and How to Fix Them, In Short
Soft 404 errors have a bad influence on your website's SEO. That's why you should fix Soft 404 errors. We tried to help you with this issue in this article. We explained in detail what Soft 404 error meaning. Next, we listed what causes Soft 404 errors. We also explained the difference of Soft 404 error from Google error 404 code. Finally, we have listed five effective methods for you to fix Soft 404 errors on your website.