Squarespace is a platform that you can create your own content-driven websites or online stores. It has different plans with different offers, but it is an excellent platform that you can run your blogs or websites. Besides, did you know that you can get a student discount on Squarespace? If you did not, it is quite an easy process to get a discount with some basic steps.
Squarespace Student Discount
Being a student is not easy, especially with a tight budget. Trying to keep their online presence on different platforms can have them struggle while building a career with a tight income. Besides, students should have an online presence to overcome their career paths. It is definitely a facilitator for creating a long-lasting impression. Therefore, Squarespace offers a discount to students.
Squarespace student discounts enable students to utilize Squarespace's services with a %50 discount. Thus, students can reach all pricing plans at half price. They only need to meet some requirements.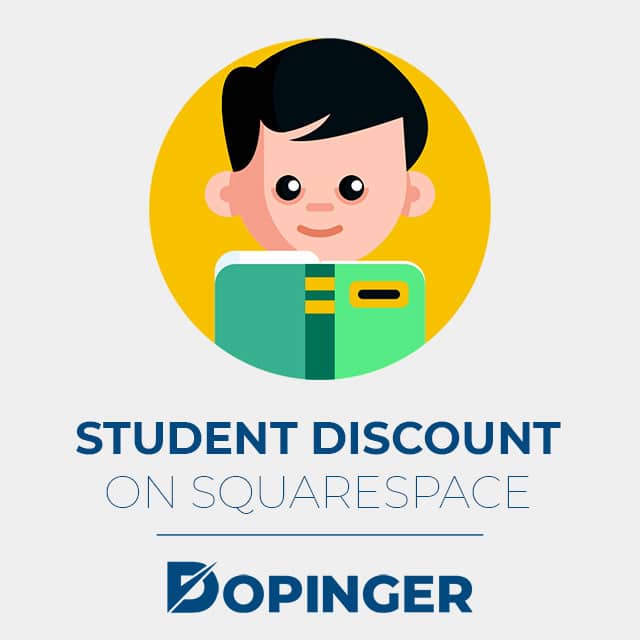 How to Get a Student Discount on Squarespace
Students who want to get a %50 discount on Squarespace should meet some requirements. If you are a student, you can fill the application form via Squarespace's original website. There are only two conditions to complete your application:
You must be studying currently in an accredited university or an accredited college.
You must have a valid email address that is connected to your school.
If you meet these requirements as a student, you can apply and get a student discount.
FAQs on Squarespace Student Discount
Can I get an online student discount on Squarespace?
Squarespace allows students to get an online discount. All you need to do is entering their original website and apply for a %50 student discount.
Does student discount differ among pricing plans?
Squarespace student discount differs among pricing plans. For the Personal Website plan, you get a %50 discount for the first year. With Business Plan, you get free to use it until launch. For the Basic Commerce plan, you pay $20 annually instead of $26 monthly.
Why is Squarespace expensive?
Actually, Squarespace has average pricing among other website builders. The charges usually do not differ much. In that case, you should distinguish website builders according to your needs and business.
Can I sell products on Squarespace?
Squarespace allows its users to sell online. You can create your online store and sell anything via Squarespace.
Is Squarespace easy for beginners?
Squarespace is mostly for creating professional websites. Therefore, it may seem hard at the beginning. However, it is worth your effort due to its flexibility.
How to Get a Student Discount on Squarespace In Brief
Squarespace is one of the most user-friendly platforms in the market. They offer various pricing plans for different-sized businesses. Besides, you can use it for different purposes. You can both create an online store and a content-based website. With all these services, they also offer a student discount for different plans. When students meet the requirements and apply on Squarespace's website, they can get %50 for the Personal Plan.
We think that you may also be interested in
Free Blogger Templates
which is our previous post about
Google Products
.