Squarespace and WordPress are pretty tough competitors. Why is that? Because people highly respect both services and they have millions of active users. However, one day you may choose between these two services for your next online project. Squarespace vs WordPress? Which one? Read this overview to learn about the advantages and disadvantages of these web publishing solutions.
In an earlier article, we talked about how to install WordPress. In this one, we'll discuss the differences between Squarespace vs WordPress and understand the functions of their platforms. This will help us choose the most suitable one to display your content and blog posts.
What Is WordPress?
Released in 2003, WordPress has since established itself as THE solution adopted by most websites worldwide. Currently, around 30% of active sites are running WordPress. One of its particularities is that it is open-source (free) software. WP code is therefore not private but public. This allows many contributors to participate in its constant improvement. We are particularly interested in the independent WordPress CMS (wordpress.org) and not the integrated wordpress.com platform. WordPress.org is free, but it does not include hosting and domain name. You must therefore use a host for your site.
Advantages of WordPress
The most widespread platform has several million active websites, and therefore a related service offering.
Design: thousands of templates available, of varying quality. Some templates have a very successful design and a great wealth of features.
Features: hundreds of plugins for all types of needs. Free or paid, quality or not, secure or not. Leader plugins by primary function (SEO, form, multilingual…).
Personalization: push, which requires technical skills. Possibility to customize the mobile version by hiding certain elements. However, depending on the template you choose, extensive configuration and customization is possible without code. The plugin offer allows you to customize the solution in terms of functionality.
Powerful multilingual management with a plugin like WPML
SEO / referencing: plugins make it possible to finely configure all the site's components and test each page according to keywords (Yoast or Rank Math ).
E-commerce: Possibility of integrating powerful e-commerce plugins like WooCommerce to build an online store.
Prices: to be calculated on a case-by-case basis, including at least the following costs:
accommodation
template (+ support)
plugins (+ support)
maintenance service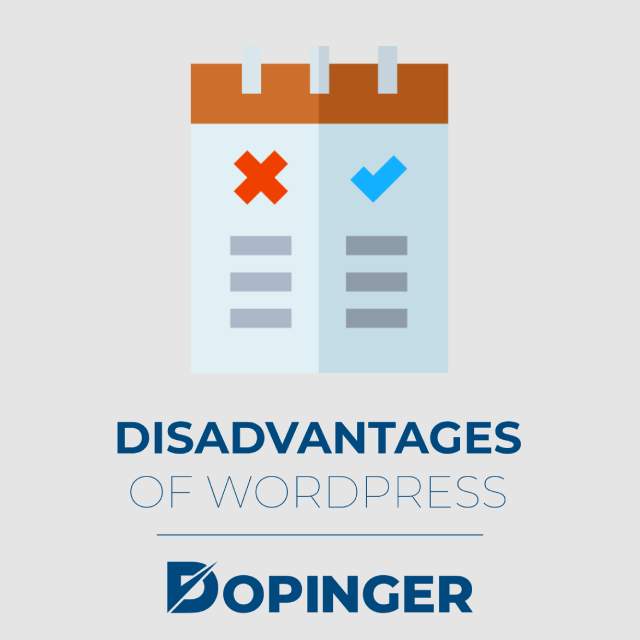 Disadvantages of WordPress
Implementation: You must select a hosting adapted to the expected performance and volumes, then install WordPress, a page builder, the template, and the necessary plugins, then keep everything up to date. This, however, is not the case on Squarespace. It can sometimes generate some complications depending on the compatibility of the plugins, the template, the chosen host.
The wide variety of page builders (Divi, Elementor, Avada, Beaver Builder, etc.) induces complexity and risk: you have to choose a good builder for your specifications and analyze its sustainability.
Fragile security in the event of a fault in the administration of the hosting or the platform.
SSL certificate to purchase and install. HTTPS setting of the site to be done.
Use: richer and more complex than Squarespace, updating the site will require more training and knowledge. Creating new pages and modifying the web requires more knowledge than Squarespace.
Support: huge community and resources (tutorials, forums, etc.), but it is impossible to do without a contract with a professional to guarantee the proper functioning and security of the platform.
Maintenance: This requires regular maintenance, especially if their developers update the platform, template, or plugins. You are responsible for maintaining all features of your website.
What Is Squarespace?
Squarespace is website-building software. This tool is intended initially for companies and young entrepreneurs wishing to create an online store. You can also create quality sites of only a few pages or blogs. You can use it as a professional or an individual, depending on the use you will make of your website. Squarespace allows you to easily create a site with pre-made templates that you can modify to suit your desires and needs.
Founded in 2003, Squarespace has become one of the most successful software for building a website. This tool was created by Anthony Casalena, a student who wanted to use this platform for personal use, but today Squarespace has several million users and just over 700 employees. If we were to compare it to another website creation software, we would think directly of WordPress. You don't need to be a developer or know HTML to use Squarespace. Thus, you will supervise from A to Z creating a website by using templates that you can modify as you wish.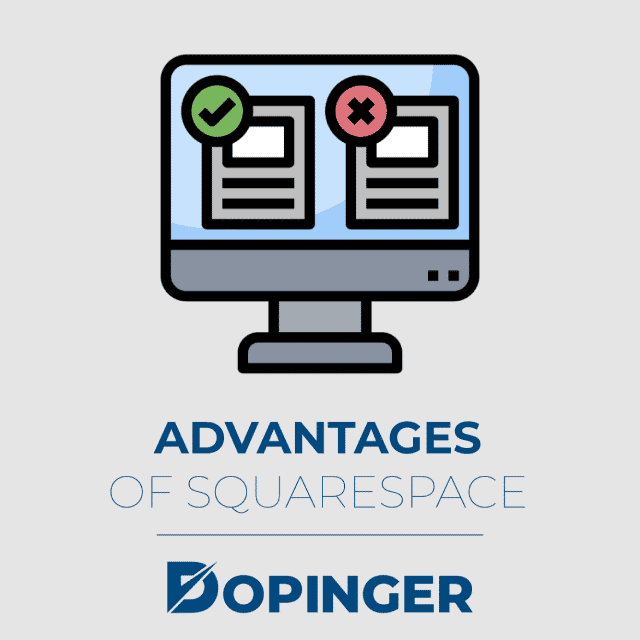 Advantages of Squarespace
Implementation: no installation of platforms. We create an account, set it up, and start (choice of template, customization). 2-week trial period (6 months with Gooweb), then you choose your formula. Foolproof security, unlimited bandwidth and storage for all recipes, consistent performance.
Designs: sleek, modern, minimalist, and elegant for high-end communication. Customizable designs. A wide choice of templates according to the activity and the objectives of the web for showcase or merchant site. Subsequent template change possible with 7.0. Since version 7.1, there are adjustable models, but no more templates.
Features: dozens of features available natively (100% checked and tested).
Possibility of integrating external functions into a site with a "code block." Many features integrated natively in the parameters (SEO, analytics, domains,…) available immediately.
E-commerce: a complete platform with a design recognized for its quality, regularly awarded. Integrated e-commerce and marketing functionalities to manage products, customers, orders, payments, customer communication, etc. Possibility of creating a story and an atmosphere in addition to the store thanks to the advanced design of CMS pages.
Optimal security and availability because managed by Squarespace teams (1000 people in 2020). Integrated SSL certificate (connection by default in HTTPS). PCI compliant (standard for card payment methods). Appreciable peace of mind, especially for those who have already suffered from a hack or a security breach.
Mobile friendly: all designs and functions are 100% responsive. The rendering on the phone and tablet is impeccable and elegant.
Personalization: possible by configuring each template on 7.0. Version 7.1 offers much more powerful customization possibilities. For coders, it is possible to customize the CSS and use a "developer" mode to personalize the site further.
Use: Intuitive content updating tools. Updating pages or news is accessible to motivate people.
Disadvantages of Squarespace
More limited design customization than with WordPress. Version 7.1 brings an undeniable advantage. Furthermore, it is possible to modify the CSS, see to use the developer mode.
E-commerce: more minor functionalities than WordPress for payment, carriers and deliveries, marketing, etc.
Multilingual is more limited than WordPress.
SEO: it is not currently possible to decorate the style and display a title on a page (title 1, for example) from its HTML tag (H1 for this example)—no breadcrumbs and subpages.
No dedicated mobile editor for the personalization of the mobile version: certain blocks cannot be hidden for the mobile version. In addition to that the same content is displayed for the computer, phone, and tablet versions.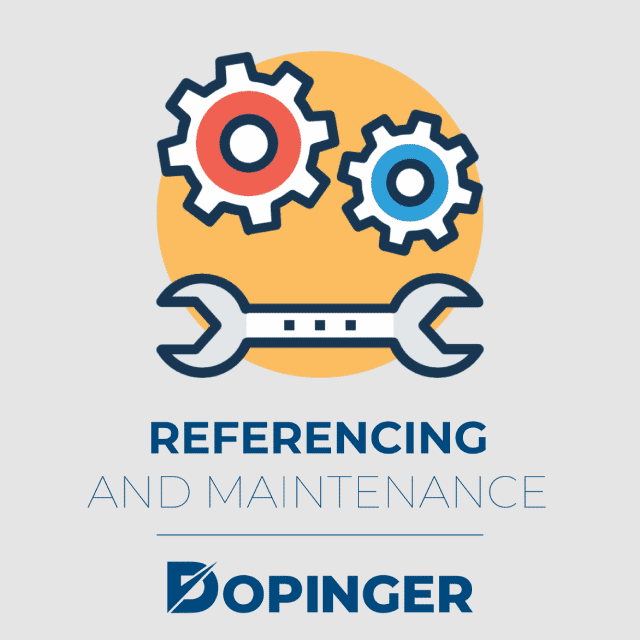 Referencing and Maintenance
SEO / referencing: each design incorporates the areas and variables necessary for optimized SEO ("meta title" and "page description" tags, title level H1 H2 H3, "alt text" tag for images, optimized URLs, URL redirects 301 302 integrated).
Multilingual: management of English, French, Spanish and other languages ​​for the back office and functionalities ( for some templates, not for all).
Support effective and responsive, by mail or chat, in English only. The cost is included in the subscription.
Technical maintenance: none. Squarespace is an all-in-one environment. Technical teams control all aspects of the platform and handle all updates and maintenance. Naturally, these are included in the monthly rate.
Prices: one all-inclusive price, no surprises, from 11 € HT to 36 € HT/month, depending on the plan selected. No maintenance, security, SEO, or additional hosting costs.
Squarespace vs WordPress, Which is Best for You?
WordPress is a bit more complex than Squarespace. You can choose this hosting platform if you are a professional blogger. There are indeed templates available to create your website, but to stand out with a style that reflects your brand image, you will have to purchase a theme that you will have to install. At the time of installation, you will need to have a certain amount of knowledge if you want to do the installation yourself, or you can also ask your editor's support team to install the software for you for a fee. You can find models on the theme forest site, for example. This type of installation is considered to be a rental of space. It is the same principle as platforms such as Squarespace Wix, Shopify, etc.
Know that you will have ownership of the entire site or the page you have created when creating your website without going through professionals who create the site for you or through a platform. Therefore, you will be the owner of your site, which gives you greater freedom in managing your content.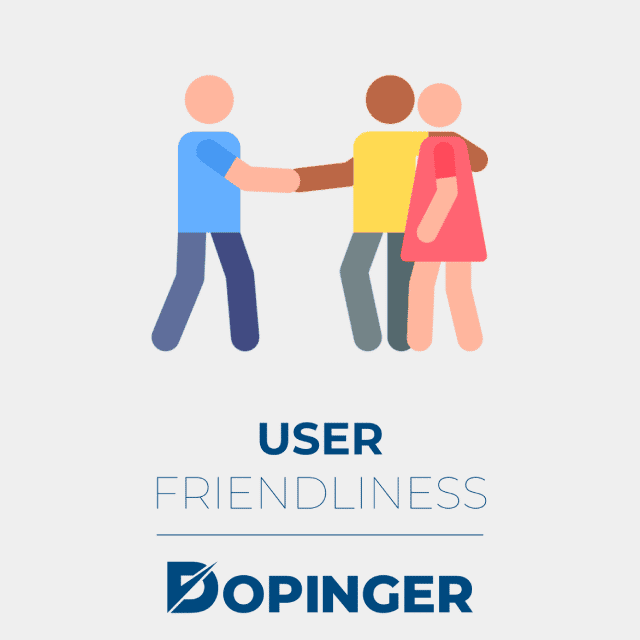 User Friendliness:
Squarespace is easier to use than WordPress. This is because it was designed for beginners, as you can choose your template for your blog without specific knowledge. You can even customize them according to your preferences. Just drag the model where you think is the most attractive.
On the other hand, WordPress requires some knowledge and, in some cases, some coding ability, etc., to create or install your site. As a result, this process can be complicated for people who are not comfortable with technology and for beginners.
Compatible with mobiles (responsive mobile):
All Squarespace models are mobile-friendly. Each template perfectly fits your mobile screen to post your blog, even using a mobile phone. On WordPress, you must check with the theme's creator in a few cases to ensure that the theme is well suited to mobile browsers.
Given the differences mentioned above, Squarespace is recommended for beginners, while professionals or seasoned bloggers should use WordPress.
FAQs About Squarespace vs. WordPress
What is Squarespace used for? 
With Squarespace, you can create a site with pre-made templates that you can modify.
Is WP code private?
WP code is not private but public. 
Does WordPress.org include a domain name? 
WordPress.org does not include a domain name.
What is a disadvantage of WordPress? 
A disadvantage of WordPress is that it can sometimes generate some complications. These complications depend on the compatibility of the template, host, and plugins.
Which is best for beginners, Squarespace vs WordPress? 
Squarespace is recommended for beginners.
Squarespace vs WordPress in Short
Even with competition between Squarespace vs WordPress, you can get a functional site with a professional result. On the other hand, if WordPress offers unparalleled flexibility, this platform also requires unparalleled mastery of this tool. Ideal for the jack-of-all-trades, it will quickly become a nightmare for beginners and those not very comfortable with the technique. Squarespace has the merit of making accessible to everyone the possibility of having an equally good result. In conclusion, if you can't master your site and customize it the way you want in WP, Squarespace will take the strain off you. If you want to read more about developing and designing a website, here is Wix vs Squarespace.