Mobile device usage and internet usage are increasing day by day. Now people meet their needs wherever they want with mobile devices without the need for a fixed computer to take advantage of the internet. With the proliferation of internet usage, the use of social media has increased every day. Today, there are many different social media platforms, and one of the most widely used social media networks through mobile devices is undoubtedly Instagram. Instagram, which now has 500+ million users, is one of the most widely used photos and video sharing platforms. Instagram ads are very crucial if we look at these numbers.
It is also very important that brands and companies are involved in a medium that people use so heavily. These media, which allow direct access to the audience, are also very important for advertising efforts. Thanks to Instagram ads, companies can easily make product and service promotions to large audiences. In this article, we will tell you about the effects of Instagram ads on marketing.
Important Instagram Insights
Let's take a look at some stats of Instagram.
1 Billion Number of Active Users
According to June 2018 data, the number of active Instagram users has exceeded 1 billion. It is safe to say that European countries have more Instagram users than the total population.
70% of Instagram Users are Looking for a Brand
70% of users are looking for a brand on Instagram. Being in this media is another reason to show yourself to your customers.
80% of Instagram Users Follow a Business
This is a big reason why your business exists on Instagram. At the same time, 200 million Instagram users actively visit their business profiles every day.
10 Times More Interaction than Facebook
Although Facebook is one of the most important social media channels with more than 1.4 billion users, brands can interact 10 times more on Instagram than Facebook.
60% of Users Learn About New Products with Instagram
More than half of Instagram users discovered a new product through this medium. At the same time, 30% of users say they buy these products they discover. So one in three people purchase Instagram. Do you have any awareness of how high that is?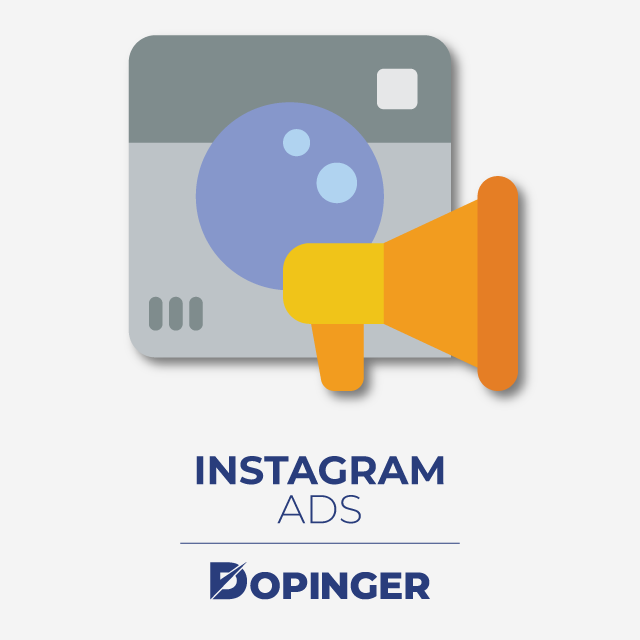 What Are Instagram Ads?
The unstoppable development of technology allows different innovations to enter our lives every day. You can instantly meet your needs with technological advances that increase internet and mobile device usage.
As internet usage became more common, interest in the social media platforms has increased. One of them is the most used social media platform in the world. Users are constantly following Instagram to discover photos and all shares of the people they are interested in. With an average of more than 500 million users, Instagram offers a very important opportunity for both large and small businesses through different advertising options.
You Can Empower Your Business by Advertising on Instagram
Instagram brand awareness, which has received a lot of attention in recent times, is one of the most important platforms for the increase. According to research among Instagram users, nearly 60% of users say they have discovered new products through Instagram. 75% of users say ads on Instagram inspire them. This is the best proof of what a powerful advertising tool Instagram is!
People who use mobile devices and the internet spend most of their time on Instagram. Corporate and brand awareness comes to the fore, as each user follows at least one business. Accounts with a high interaction rate can quickly increase the number of customers of the company with the ads they share in their stories.
Although Instagram is the last established platform in social media areas, it has reached a large audience by gaining great momentum.
When advertising on Instagram, you set criteria such as age, gender, behavior, location, and interests. This allows you to quickly attract attention by creating ads that best suit your audience. You can also increase your visitor numbers with Instagram ads that greatly reduce your ad costs.
Effective Instagram Ads
The effect has become a place where social media companies can make their promotions most appropriately. Instagram is getting a lot of attention, especially within social media networks, which is one of the first places to apply for news and information. The high interest makes Instagram popular in the field of advertising.
Instagram users who are users of Millennials have a very serious impact. However, to make the most of this effect and to bring brand awareness to the forefront, you need to build the advertising strategy correctly and planned. As a result of serious strategy and planning work, you can advertise smoothly and effectively. Anyone can advertise brands, products, or fog. However, it is very important to work with a team of experts to make the impact of these promotions high.
By correctly identifying the audience and making the ad at the right time, you can achieve success in a short time.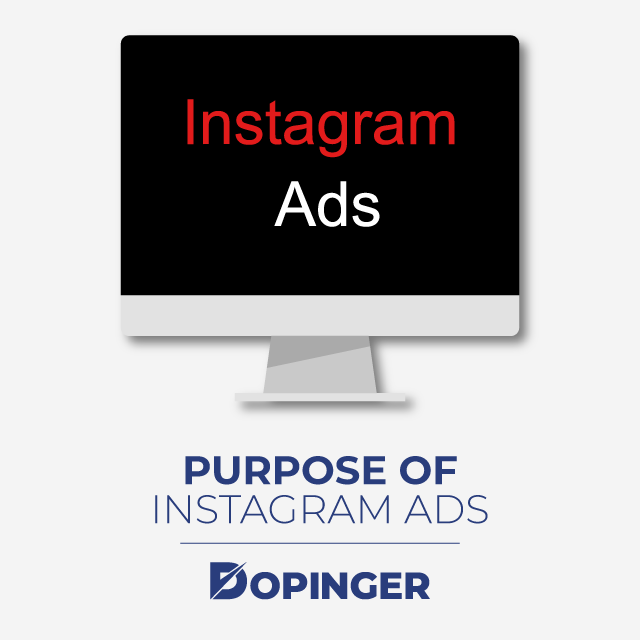 What's the Purpose of Instagram Ads?
Ads on Instagram can aim for several things. Let's take a look at their purposes.
Creating Brand Awareness
Brands or businesses should provide descriptive information about this product and service by delivering their products, brands, and services to potential customers. In light of this information, you should do appropriate advertising strategies to enable users to download and purchase the mobile app. You can use Instagram ads such as access, access – frequency, local awareness, and brand awareness for these strategies.
Attracting Attention
One of the goals we want to achieve with Instagram ads is to raise interest in users. You can use Instagram ads such as website clicks, access – frequency, and video views to reach potential customers and get the most out of the way by promoting products.
Transformative
One of the main objectives is to achieve transformation. Advertising options such as downloading the company's mobile app, increasing sales of products or increasing store visitors, dynamic ads, website conversions, interaction with a mobile app, and mobile app installations are very popular!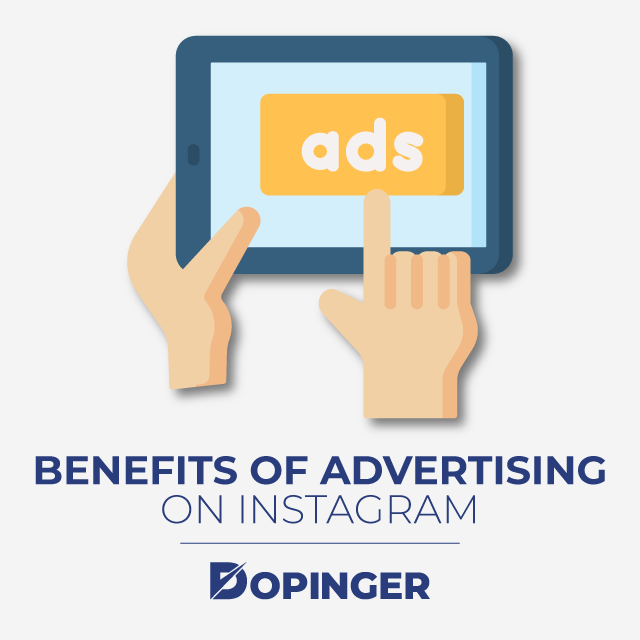 Benefits of Advertising on Instagram
It has recently become an important network that hosts the customer potential of people who want to promote the Instagram brand and its product, the most popular social networking network in recent times. When compared to other internet ads, Instagram ads are more likely to attract attention.
There are many different factors to distract on other social media platforms. However, there are no distractions on Instagram because there are only videos and photos. Accordingly, Instagram ads are the first in almost every brand's advertising preferences.
Facebook purchased Instagram. Therefore, when you run an integrated advertising strategy with Facebook, your number of users will increase in a short period thanks to ads that will be directly visible.
With the right strategies, your Instagram ads increase brand awareness and strengthen the corporate company's image. With ads that you can easily promote products and services, you can reach more people than your target audience. Here's how we can sort the benefits of Instagram ads to companies and brands:
Brand awareness increases, and sales of products and services increase.
Advertising costs fall.
Budget-appropriate ads in line with targets reach the right audience.
The number of users of the web site's mobile platform and an increase in website traffic occur.
You will be able to promote products and services in the best way.
The brand's attention increases.
You can re-reach old visitors through the remarketing system.
You can instantly convey current campaigns and opportunities.
The number of customers increases, and your business is stronger.
With precision targeting options, you can only reach users you're targeting.
You can set targets by locations such as countries, regions, and cities.
You can accurately determine the target audience by criteria such as age, language, and gender.
It is possible to start or end ad campaigns at any time.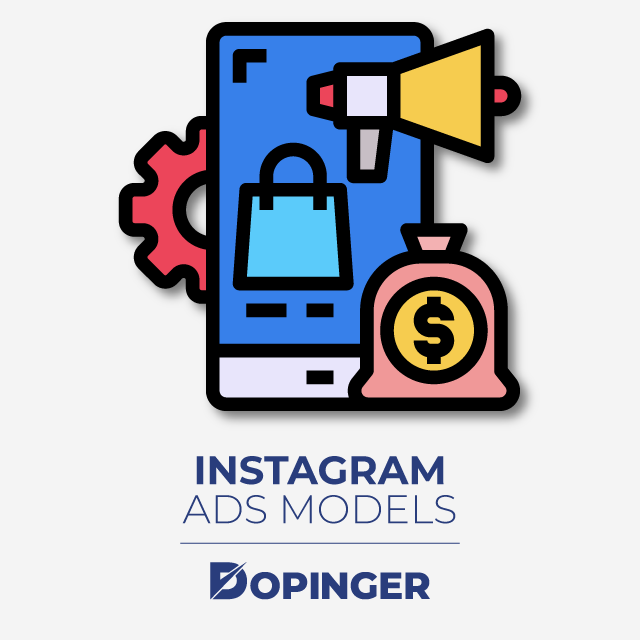 Instagram Ad Models
Instagram has 2 basic advertising models: Video visual and Carousel and Stories advertising, which allow you to scroll and view a few images. As a team, we are doing the right advertising strategy so that the company can get to its targeted destinations in a short time. With your ads for the right time and right audience, you will quickly increase the number of users and increase the website's interaction rate! To achieve these goals, you can use the ad models:
Instagram Image Ads
A photo you specify is the ad model for which you run ads. You can format it squarely or horizontally by specifying the most accurate photo. You can add remarkable content to the bottom of this image. It is possible to make remarkable action calls that allow users to redirect them to the site.
With the button you can add over the picture you specify, you get users to go directly to the website or Instagram page. During these operations, it is also worth paying attention to visual resolution.
This is one of the simplest and most effective ad models in Instagram ad models. With the photo and advertising text that clearly describes the company's purpose, the success of advertising increases exponentially. Choose both short and striking sentences, and make different designs.
Instagram Video Ads
Instagram users' video viewing habits are increasing day by day. This allows you to advertise video in the best way by explaining your purpose in short videos. These videos, which you can use horizontal or vertical format at your request, are up to 30 seconds.
Feel free to enhance the visual effect you get with photography by supporting it with the power of sound and motion. Prepare effective video content about the content you want to advertise. With video ads that you'll optimize based on your goals, you can have users download or visit your website.
Instagram Carousel Ads
You specify 4 different photos about the product or service you want to advertise, and you sort them repeatedly. This allows you to provide visual integrity and have the right effect on users. With this ad model that allows you to reach your target audience, users will flock to your website!
Stories Ads
Stories you will use on Instagram has attracted a lot of attention from day one. When Instagram users log into their accounts, they first look at the Stories shares of other Instagram accounts.
Stories ads, which give users an immersive ad experience on full screen, have also managed to become one of the most effective ad models. In this ad model, you can use videos or photos in users' stories. If you're going to share a visual, it's supposed to be 9:16 in size and vertical format. If you're going to use video, the video must be limited to the same format and 15 seconds.
FAQs About Instagram Ads
How much does Instagram charge per click?
The average Instagram advertising CPC (cost-per-click) is around $0.50 – $1.00. They can spend extra in intensely competitive markets, such as fashion. The cost of Instagram ads can be up to $3.00 per button. Read this article to see how you can keep your costs low.
Do Instagram Ads get followers?
There are no such Straightforward Advertisements as "Win Followers" on Instagram Advertising, but you can use a few tricks to do this: put Instagram's name on your post. Write your Instagram name with "@" and call the "Follow me at @nickname" action. Using special hashtags that reflect only your content.
Do you get paid for followers on Instagram?
No, Instagram is not paying you for followers. Probably, they're not charging you for anything. However, you can make money through Instagram by promoting your brand or business and generating sales or revenue that way. This is what a lot of people are doing, and there's a lot of opportunities to make money on Instagram.
Concluding Instagram Ads on Marketing
In this article, we have explained the huge impact of sequential effects on Instagram ads and marketing. Brands can reach audiences through Instagram ads in addition to creating a strong profile and engaging followers through regular posts. And why not? Instagram is a great platform to connect with 800 million monthly active users and a 60 percent audience under 30 and build your brand. More than 2 million companies reach audiences and use Instagram ads to promote their products. If your company starts joining them and advertising on Instagram, it's definitely on the right track.
If you liked this article, please see our other articles about digital marketing. You may like an in-depth article about creating Instagram ads as well.