We have compiled the top 10 online font generators for you in this article. You may create cool fonts with them. You will also be able to create both basic word documents and complex digital artworks. Fonts are essential to every text you come across online. They increase the text's visual appeal. You may have cool text thanks to the cool fonts. Until recently, there was a very limited choice of fonts. The reason for this was the lack of technology. However, there are many font styles today. You may use an online font generator to convert many formats to SVG or web-friendly fonts.
If you are looking for unique fonts for logo design, website design, or any digital design, use a font generator. You may create unique and attractive texts with a free text generator. If you are looking for a cool font generator online, be sure to check out our list. Moreover, it's all free. Before we list the best places to find free fonts, we'd like to talk briefly about the five font families you need to know about.
Five Font Families
Here are the five font families that every designer or non-designer should know about.
Serif
The fonts in the serif family are a bit more formal than in other families. That's why they are generally used in formal writings such as articles, academic papers, or formal content. Times New Roman or Bookman can be shown as examples.
Sans-Serif
Sans serif and serif family fonts are similar to each other except for their stroke widths, which makes them look minimalistic. They are generally used for titles of movies and books. Helvetica can be shown as the best example of this family.
Fantasy
As can be understood from the name of the family, fantasy fonts have different characteristics. Despite all letters being unique, they can be clearly understood. They are generally used in fiction books and movies because they create a mysterious look.
Cursive
Cursive family fonts are much more like handwriting. They are different kinds of calligraphy fonts; therefore, they are generally used for letters.
Monospace
Monospace family fonts fill the exact same space horizontally; however, they are easy to distinguish. Hence, typewriters use these fonts often.
Prototypo
Prototypo is at the top of our list of the best font generators. If you want to create fancy letters, you may try Prototypo. You may twist or create any letter to fancy fonts in real-time, thanks to this tool. The interface of this tool is quite simple. So, anyone can use it easily. You may even create your own font library, thanks to this tool. By using this tool, you have the ability to twist and drag every font.
Font libraries may often get very high traffic. These font libraries do this by showcasing both third-party and self-created fonts. So, you may create your own font library by using this tool. You may even get millions of traffic every month if you are lucky enough.


Glowtxt
One of the best font generators for free is Glowtxt. You may create free fonts in GIF format by using Glowtxt. You may also create an animated glowing fancy text. Glowtxt has a wide variety. This text generator allows you to choose between 50 stylish fonts. Other features of this text generator are as follows:
Eight texture or colors
Three types of animations
Six sizes of texts
Some glowing effects
If you've created an animated glowing text with Glowtxt, you may also customize its background. When you click on the make the text button, you may preview your design. This tool also allows you to download an animated GIF image. By using Glowtxt, you can generate codes that you may post on your blog and website. You may also preview how your text looks on backgrounds of various hues.
Stylish Text Generator by Webestools
Stylish Text Generator is one of the font generators that you should check out. If you are looking for a fun taste for your designs, this tool is for you. This tool will be your top priority. The features of Stylish Text Generator that allow you to create beautiful fonts are as follows:
Adding effects to the texts
Special language characters
Special text symbols
Letters and symbols with fun effects will make your texts much fancier. This tool has two different options to add attractiveness to your texts. You may use these options depending on your needs. So, how to use Stylish Text Generator? First, you must enter a phrase or word in the text tab. Then, you need to choose a decoration and text effect. You may choose them from the options tab. If you don't like the effect you have chosen for your text, you also have the possibility to change it. Once you have select your options, you may view the final version of your text on the result tab. After this step, all you need to do to use it is to copy. You may use this text on all social media platforms and all kinds of software.
Font Meme
Number one on our top 10 online font generators list is Font Meme. If you are preparing a list of the best font generators, you should also include FontMeme in this list. With this tool, you may design your texts with impressive handwriting. To use Font Meme, just type your text in the text tab. After this process, you may download your text to your computer. The Font Meme tool also allows you to embed the HTML code. Besides, the text you create with Font Meme is seamlessly integrated into your website or blog. If you like simple designs, this tool is a great resource for you.
You may browse the fonts owned by the tool from the fonts in the use tab. There are fonts used in TV shows, movies, logos, books, and video games. The text generator tab has some simple tools. These tools allow you to create graphics with fonts of various styles and distinct text effects.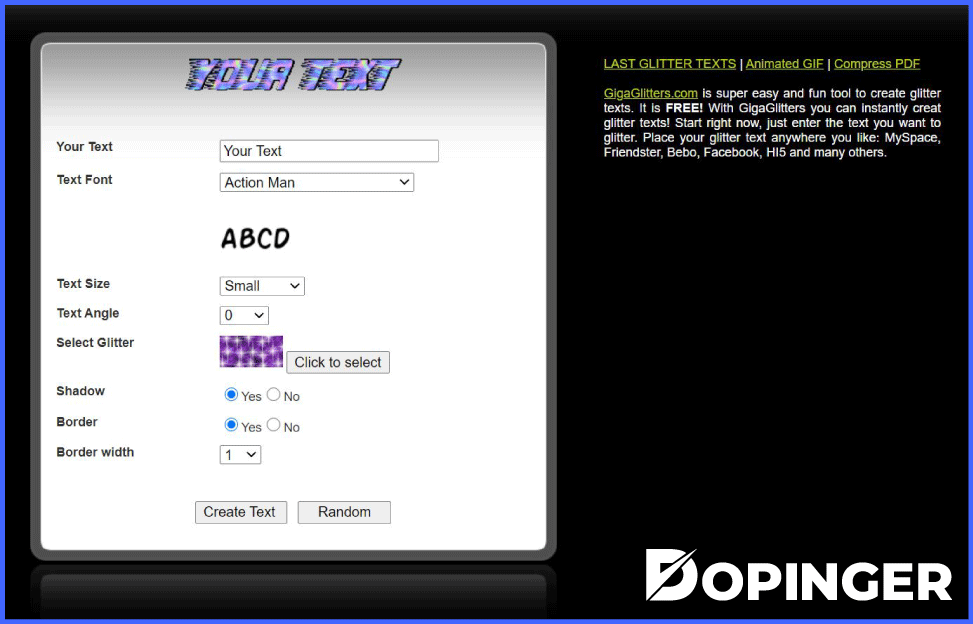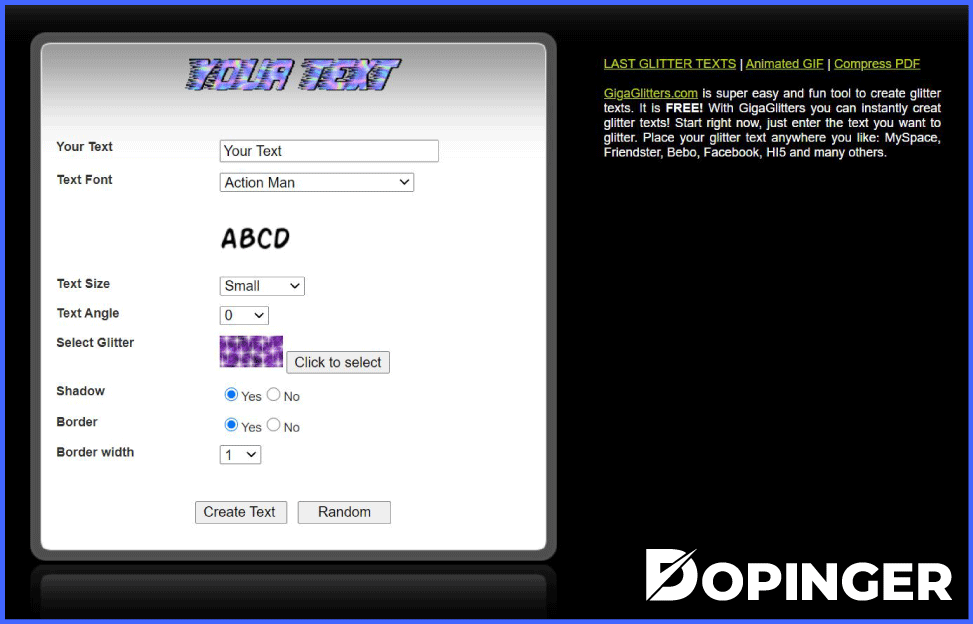 Gigaglitters
Number two on our top 10 online font generators list is Gigaglitters. With Gigaglitters, you may create a glittering text font in quite a short time. Gigaglitters is one of the best font generators in its field. Creating glittering texts with catchy effects is quite easy with this tool. It is so easy to use Gigaglitters. The first thing you need to do is enter your text in the text box. Then, you may choose a font between the option of more than 50 fonts. However, there is a feature in this tool that will make your website unique, among others.
There are over 200 glitter options in this tool that will give your texts a sparkly perspective. Moreover, you may customize the glitters for more perfect results. You may also choose borders for your texts and tilt the angle of your texts. Now, all you have to do is click on the create text tab. With this tool, you may also create links that you will embed in your social media accounts or blogs.
FontGet
FontGet is one of the handiest font generators. You may find cool fonts for your social network and logo designs on this platform. You can use these fonts on social media platforms such as Instagram, Facebook, and Twitter. Thus, you will engage your followers. If you want to create a brand logo, be sure to visit the FontGet platform. First, type the text you want to use for your logo on this platform. After that, you may check how your text looks in different fonts. On this platform, you may choose from a large number of different font designs. Another convenience offered by the FontGet platform is that it allows you to download your logo in a PNG format.
Flaming Text
Flaming Text is one of the best professional text generators and provides so many different graphic design tools. You may access them all from your browser. Besides, you do not need to install or download any of them. Also, Flaming Text is completely free. You may create fonts and styles very easily with this popular font generator. Flaming Text allows you to access customizable and high-quality fonts and logo designs on the internet. You may choose from this wide range of designs. If you don't like these designs made by others, there is also an editing option that allows you to customize everything.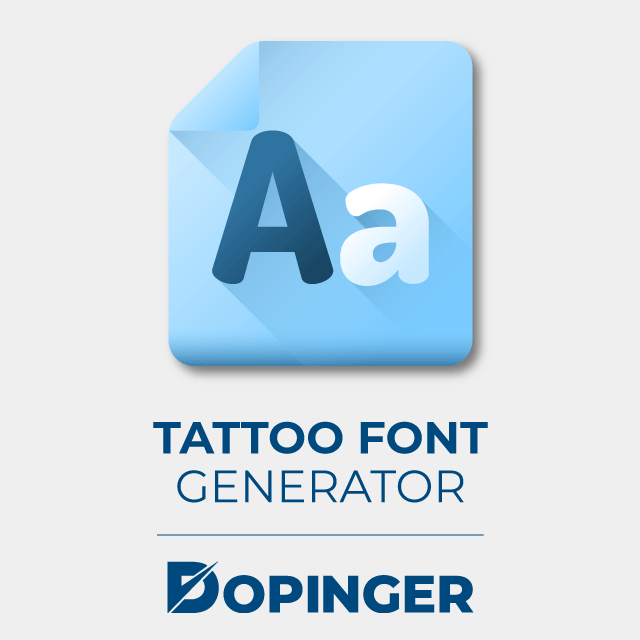 Tattoo Font Generator
Tattoo Font Generator may have the most different designs on our list. You may create tattoo-like designs with this tool. In doing so, first, you may choose the font you want to use. Then, you may edit the font size as you wish. Also, you may even edit the color of your font. When you start using Tattoo Font Generator, you will realize how unique it is. It is especially best for those who want to give their text a vintage look. This tool is highly user-friendly. First, enter your text in the text tab. Then, choose one of the colors for your text. Finally, click on the fonts option to choose a font type. Tattoo Font Generator also provides you the possibility to design your texts in italic or normal. Click on the appropriate style options tab to set this up.
If you have set everything up, choose a size value for your texts and download your design to your computer. To set the size value up, click on the size option tap.
Glyphter
As we near our top 10 online font generators list, we have Metatags. Glyphter is one of the unique icon font generators. It provides up to 88 icon fonts for free. Thanks to this tool, you may create unique text designs for your logo. Also, you may design elegant digital artworks. This tool provides you the possibility to create unique icon fonts for your specific needs. If you decide to visit the website, find the character grid on the left side of your screen. Also, there is an icon shelf on the right side of your screen with a search box above it. All you need to do is simply drag and drop the icons into the sections on this grid. The icon shelf allows you to access more than 88 icons, as we mentioned before. However, if you want to access more icon designs, you may upgrade your membership to the premium version.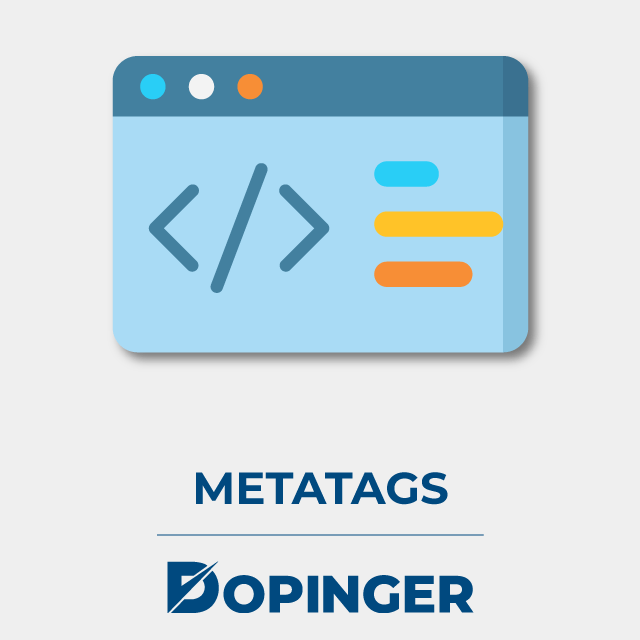 Metatags
Last but not least on our top 10 online font generators list is Metatags. You should have come across fancy texts on social media platforms such as Facebook, Twitter, and Instagram. Then, you may have wondered how the profiles with these texts do this because these social media platforms do not allow you to do these tricks. So, now you have been faced with the answer to this question. Thanks to Metatags, you may add some fancy fonts to your Instagram bio. This way, you will make your Instagram profile page more attractive. So, how to use Metatags?
Instagram fonts have standard typography. So, you may not use directly any font that you want to use. However, this platform provides you just that. Thanks to Metatags, you may produce fancy fonts suitable for all social media applications. By doing so, you will attract your followers and more.
You may use the tool called Unicode to add these fancy fonts to your profile page. Unicode characters substitute for some special characters. Thus, you will be able to add these fancy fonts to your profile. For more information, visit the Metatags website.
More Places to Find Free Fonts
The following is a list of some of the best places to find free fonts.
FontStruct
FontStruct is a perfect place to find free fonts because there is always a new one. Users have the option to create their own fonts with the help of the FontStruct font editor. Once they have completed the fonts, they publish them with other users. Thus, they can download various and free fonts.
Abstract Fonts
Abstract Fonts is one of the most updated websites too. They add new fonts regularly, even though they already have more than 14.000 fonts uploaded. Besides, the site is easily controllable. You will probably have no problem while navigating.
Behance
Behance is another excellent place to find free fonts. They have numerous fonts for their users; therefore, you may utilize filters to find the font that fits most for your search. Moreover, they have a section named "Most Appreciated," which can show you the most liked fonts.
FontM
Even though FontM does not have the biggest scale of fonts, it has a great categorization that can help you to find what you are looking for. They also have perfectly designed premium fonts with minimum prices. You can easily buy if you like one of them.
FAQ About Online Font Generators
Does each font generator generate fonts in the same format?
Each font generator may create fonts in one or more formats. Before using a font generator, consider where to use the font you will create.
Should I install any program on my computer to use a font generator?
If you are using one of the online font generators, you don't need to install any programs on your computer.
How may I access more font types and designs?
You may access more font types and designs by upgrading your membership to the premium version.
Is it legal to design a commercial font?
The font vendors only allow this as long as you use the designed font on the licensed devices. You may contact the manufacturer of the font that you want to design.
Can font generators be used for texts created in languages with different alphabets?
Every font generator does not include that feature. You should check if it has that feature before using it.
Best Online Font Generators, in Short
If you spend a lot of time online, creating cool fonts may be important. There are many font generators on the internet. However, not all of them are for your needs. Also, many of them may not have the appropriate format for the platforms you will use the fonts you create. That's why you should consider doing a little research before deciding to use a font generator. That's why we've compiled the top 10 online font generators for you.
By reading about these top 10 online font generators, you may get the information you need without trying dozens of font generators. Now, you will be able to create remarkable texts on social media platforms. Also, you may create and design more attractive logos for your e-commerce sites. Thanks to these font generators, you will have more prominent profiles and web pages on the internet. If you liked this compilation we are more than sure that you will like our list of the 10 best Photoshop filters as well.
We think that you may also be interested in
What Is ISV?
which is our previous post about
Software Support
.