It is not just enough to create content for your blog; the content requires a piece of helpful information that helps your company build a good relationship with your audience. Hence, you can gain trust. Creating content sounds relatively simple, but the truth is that writing content and creating a different subject is an art more than a science in the digital era. Simply put, digital media offers us to create different types of content in digital marketing.
Types of Content in Digital Marketing
The customer decision-making process has changed with the use of social media. Social media intelligence tools help your company effectively engage with customers by sharing your product information. Thus, companies have decided to change their strategies to influence customers, minds, and hearts with their brand and product quality. Of course, influencing a customer's decision in this competitive market has become even harder with the use of technology, and it has become more important to meet customers; expectations as technology evolves.
The hungry customers were delighted to learn and read stories about the company's products on social media platforms. For this reason, in 1994, the first blog was invented to help companies update their latest news to impress customers with their brands to create brand awareness and make customers aware of their companies. In the 21 century, using digital marketing is more common for businesses to create content about their brands to make them more interactive. That means your company may increase its engagement rates on social media. The regularly updated blogs with good content help companies attract their followers and boost popularity among competitors.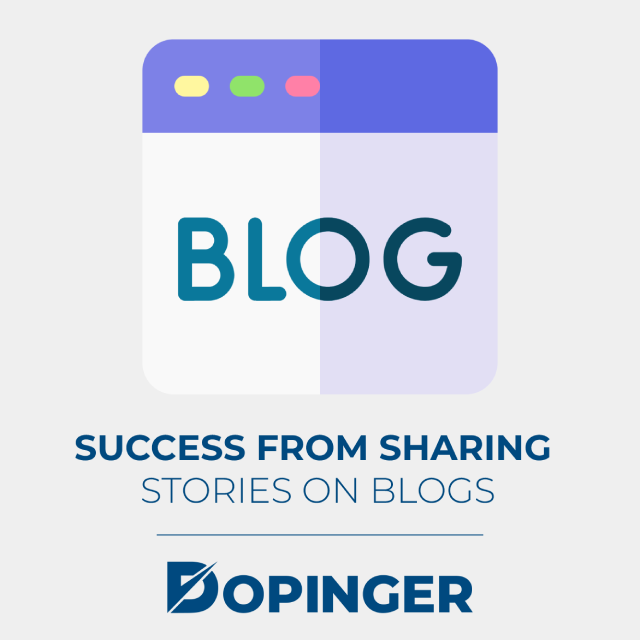 Success from Sharing Stories on Blogs
Having a blog for your company is an intelligent way to communicate with your existing customers while finding a high volume of leads by maintaining high-quality content. In short, to sell your products and services, you need to deliver the message effectively to the right people in the right way.
Why Do Companies Need a Blog to Share Their Contents?
Social networking is older than people think. The internet was born in the 20 century, and in 1971 the first email was sent. In the following years, the internet has continued to develop and brought people more information, more fun, and now hosts various social network services. Since the internet has grown, it has transformed the way people live their lives and has advanced their shopping behavior.
Benefits of Promoting Content With Blogs
People use these great communication tools effectively to learn about brands, products, and services. Social media environments make people curious about each company's benefits and encourage them to search to choose the best product for themselves. When customers decide about a product, a blog can be a helpful interactive tool that improves audience engagement.
Time needed: 30 minutes.
Here are some positive aspects of promoting your content for business purposes.
Increases website traffic

Your website will be swarming with new comers and therefore you will have a bigger opportunity to promote your products and services.

Increases your Search Engine Optimization (SEO) ranking

Regarding the previous statement, your SEO ranking will naturally increase in the eyes of Google.

Creates brand positioning in the customers' mind 

Brand positioning is hard to create nowadays. However, if you follow the steps we have mentioned, you will likely succeed in creating a brand positioning.

Develops strong, positive, and better relationships with customers 

You want to make sure that your customers come back. That is why you should develop strong bonds with them and make sure they will return.
To create a unique impression in the customers' minds, companies; content needs to provide useful information to their audience about their brand. With writing high-quality content, companies don't just entertain and inform the audiences, but they also help attract new leads. Engaging with the customers effectively by creating content is a smart way to increase company image.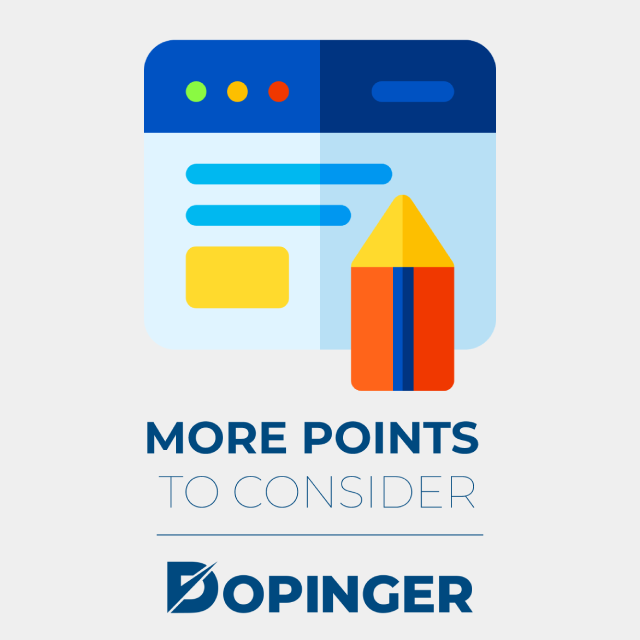 More Points to Consider
Besides, having a company blog lets your company's audience know about your latest products, services, and promotions. In fact, using company blogs cleverly and sharing content helps you strategically sell your brand and product.
Furthermore, 97% of customers are using the internet effectively to find local businesses. For this reason, having a strong online presence is becoming necessary to contribute to your company's success. In short, creating a ton of information on your blog is not just helping your company to improve its online presence, but it will also help your company stand out amongst its competitors.
FAQ About the Types of Content Marketing
What are the types of Content Marketing? 
Types can be classified as podcasts, videos, social media, infographics, blog content, podcasts, videos, social media
How Can I Promote Content? 
You can Email a newsletter, post on Facebook, Share on Linkedin, use tweets or hashtags and even ask bloggers or site owners if you can share your content 
Is it required to improve my SEO?
Yes, you need to improve your SEO to increase traffic. 
Is content marketing takes time? 
Yes, it does takes time. To achieve a good result in this marathon requires patience. 
Why my content doesn't get any value as I expected? 
If the subject does not engage with customers or if the content does not have sufficient quality, it might not be appreciated. 
Conclusion on the Types of Content in Digital Marketing
So far, we have talked about the types of content in digital marketing. In short, content marketing will be useful for your business to reach audiences. 90% of the business in the world using content marketing effectively to get lots of attention. Now, it is time to create your blog and have fun. Before you leave, check out our comprehensive guide on finding new content ideas.