Google makes a great effort to detect harmful and phishing websites on the internet. For this, it detects tens of thousands of unsafe, harmful, or phishing websites every day. If a website appears on Google's blacklist, this situation will have a devastating effect on its traffic, conversions, and SEO. Also, as a result, your loyal visitors will start seeing your website as dangerous suddenly. That is dangerous enough to destroy your brand's reputation. So, if Google blacklists your site, it's crucial that you fix this issue as quickly as possible. Fortunately, there are also some tools that may inform you in this situation. Thus, you may take steps to remove malware, spam, or other issues that are causing Google to flag your website. So, what is the Google blacklist? What would be the consequences of being blacklisted by Google? What can you do to get rid of Google's URL blacklist?
URL Blacklist
A business's website is its face in the internet world. Therefore, your website is the most important factor that determines the image and reputation of your business in the internet world. In other words, it is the only factor that ensures your brand's presence on the internet. So, entering Google's URL blacklist will damage your brand's entire image and reputation deeply. Google blacklists websites that may pose a security threat to protect its users against cybercrime. Google performs these blacklisting processes through the URL and IP addresses of the websites with questionable security. Thus, Google warns its users against these websites.
URL blacklisting is Google blacklisting a website's URL through its own directory. Various security programs may also blacklist a website for the same reasons. Some websites have the potential to be malicious. These websites affect users' internet experience negatively. So, how does Google detect these websites? Google considers certain elements on that website to understand whether a website is malicious or not malicious. These factors are as follows:
Phishing schemes on a website indicates that that website is not secure.
Trojans on a website indicates that the website is potentially malicious.
The presence of spam on a website causes Google to mark that website as malicious.
As you can see, various search engines and security software try to block malicious people in these ways. Search engines allocate significant resources to provide their users with a safe internet experience. However, sometimes this is not enough. At this stage, security software comes into play. So, how to remove your website from the blacklist of a search engine or security software? Let's find out together now.
How to Fix URL Blacklist: Google
Time needed: 10 minutes.
In order to solve this problem, you first need to determine if your website is blacklisted. As you know, a website has many web pages. However, Google does not blacklist all web pages on a website. Therefore, you should determine the URL of your blacklisted web page. It will be enough to follow the steps below to detect this specific URL:
First, log into your Google Search Console account.

Access the Security and Manual Actions tab.

Under this tab, click on Security Issues on the left panel.

When you click this tab, you will see all the problematic URLs on your website. If you don't have any, you will see the screen below.
If you have identified the problematic URLs by following the steps above, follow the steps below to detect the problems.
You need to scan these URLs in order to detect any problems found in these URLs. You can use the ManageWP tool for this. ManageWP uses your website's software code for scanning. Then, it compares this code with the malware database it has. After these processes, it provides you with a detailed security report. This report contains all the issues that the tool detects. Thanks to this report, you will understand whether malware is the reason why Google blacklists your web page. Now, you may fix the problem of your web page that Google blacklisted.
We can list the methods that will help you solve the problem as follows:
You can restore a backup of your website belongs to the date before the vulnerability occurred.
Any infringing or security breaching themes needs to be removed from your website.
You also need to remove the compromised plugins from your website.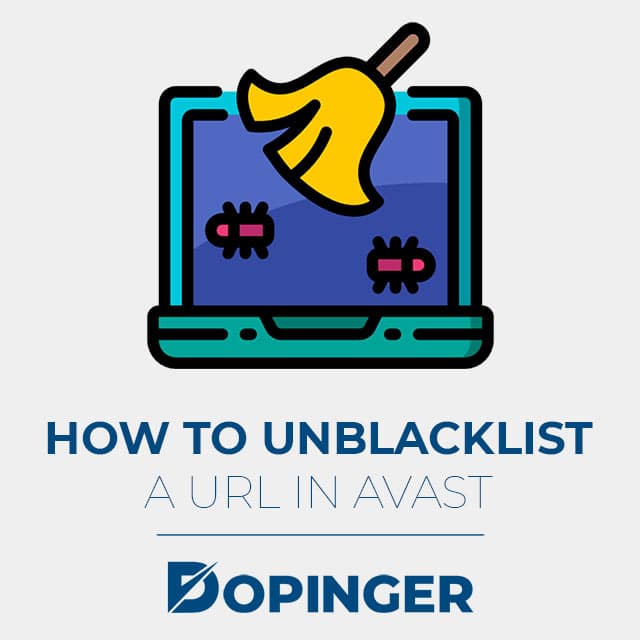 How to Unblacklist a URL in Avast
Any web pages on your website may be infected with URL: Blacklist. In this case, you will get a URL: blacklist message. However, if the Avast Security Software blacklisted your web page, you will get the URL: Blacklist Avast message. So, what will you do in this situation?
If a web page has a history of security threats such as malware and phishing, Avast blacklists it. There is a basic reason for this. It is that Avast Security Software cannot tell if this web page is safe or not. So, what to do in this case? There are multiple ways to get out of this situation.
To remove your web page from the Avast blacklist with the first method, follow these steps as follows:
First of all, you may need to modify your posts. Thus, you will be able to break active links to suspected websites.
You may edit the domain name to prevent Avast from blacklisting your website accidentally. We may give an example of this. So, you may simply put in the domain name cjactive.com.
The second method to remove your web page from the Avast blacklist is as follows:
Report your solutions to Avast on your web page directly.
If you believe Avast has blacklisted your website accidentally, also report it to Avast directly.
You may remove your web page from the blacklist by following the steps listed above. However, you need to remember Avast and Google are not the only authorities that are able to blacklist a web page. Other search engines and security software may also blacklist your web page. In this case, you will need to apply different methods to remove your web page from the blacklist. So, are there any methods that may prevent your web page from being blacklisted by them?
Preventive Measures to Avoid Getting Blacklisted
You should always be protective of the security of your website. There is a saying that prevention is better than cure. Keep that saying in mind when it comes to your website security measures. So, let's explain what you can do about it.
Software
Your website has many needs. As we all know, meeting these needs can often be quite costly. In such cases, website owners may turn to programs that provide free plugins and themes. Although this seems to reduce your cost, it actually puts all the effort you put into your website at risk. These kinds of software jeopardize the online security of your website. Thus, it opens the door to malicious activities. As a result, authorities such as Google or Avast may blacklist your website. As a result, all your hard work and spending go to waste. There is only one thing you can do to prevent this. It may not always be possible for you to use first-class software. However, at least make sure you choose reliable software.
Up to Date Website
We may list the elements that you need to keep up to date on your website as follows:
The elements we have listed above should not be obsolete. Make sure these elements are always up to date. Otherwise, your website will be vulnerable to possible security threats. That helps cybercriminals to exploit your website's security vulnerabilities easily. You may take advantage of some mechanisms to avoid such inconvenient situations. These mechanisms may update such elements on your website automatically. At this point, let's give a quick recommendation for our readers who use the WordPress platform. You may perform these operations that we have mentioned with the iThemes Sync tool easily. This tool allows you to manage multiple websites simply. You may even update hundreds of websites with a single move with this tool.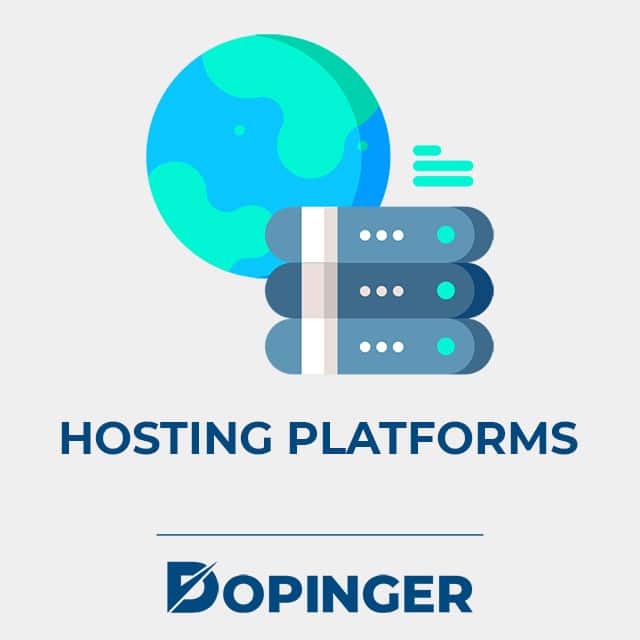 Hosting Platforms
That is also very important in order to manage to avoid blacklists. The reason for this is quite understandable. Malicious people often use the same hosting platforms for their malicious activities, such as phishing and virus infection. These hosting platforms are also often unreliable. For these reasons, search engines and security software mark such hosting platforms. If you are using this type of hosting platform, there may be some consequences. It may cause your website to be blacklisted even if it does not contain any security threats.
FAQs About URL Blacklist
If my website is blacklisted, can I fix it myself?
Yes, you can do this on your own. However, both this process and monitoring your website from this point of view are very time-consuming processes. It may be more advantageous for you to use reliable tools for these processes.
What platforms can I use to monitor, prevent or fix the blacklisting process of my website?
You may use the Sucuri platform for these processes. It is one of the most reliable platforms in its field. We may list the platforms you can use as follows similarly: Astra, SiteLock, MalCare.
If my website gets blacklisted, which authorities can fix it?
Norton Safe Browsing, ESET, Google Blacklist, SpamHouse Domain Block List, Bing Blacklisting, Yandex, AVAST, Phishing Tank, McAfee Site Advisor.
What would be the consequences for my website if an authority blacklisted my website?
In this case, businesses experience significant reputational damage. As a result, they may experience significant revenue losses.
What is the URL Blacklist virus?
That means that your website has been blacklisted for malicious software.
URL Blacklist and How to Fix It, In Short
Today, the importance of websites is very important for both personal and corporate brands. In this case, blacklisting your website by an authority will damage your brand's reputation and credibility. However, by undesirable means, your website may be blacklisted by an authority. Why does your website fall into this situation? So, what should you do if you encounter this situation? In order to help you, we tried to answer these questions in this article. We have also explained the measures you can take to prevent your website from falling into this situation. There are also reliable tools that may help you with such matters. We have included these tools in our article. We hope this article may be helpful in this regard.