Have you been looking for link shortener options that are the best for your work? Are you tired of long, ugly, and not-allowed-to-be-used by Twitter or Instagram links? Don't worry. We will be listing the best URL shortener tools that you can use to have tiny, cute and short links!
What do you think which link shortener suits best for you? There are many choices on the internet. Following are among the best that you can choose from;
Bitly
TinyURL
Zapier
Yourls
Shorby
Hyperlink
Bitly
You can get a comprehensive link shortening service through Bitly. You can anonymously utilize the tool provided by Bitly since it is available to use without an account. However, Bitly is a popular tool, especially among freelancers. The website is straightforward to use, and everyone can figure out its interface in the blink of an eye. Bitly also includes an extensive dashboard feature. What about the price? Well, Bitly comes with two different pricing options. The free option – naturally – provides fewer features. You can customize the shortened URL in several ways. It also lets you track some metrics. With the free plan, you are allowed to shorten only 1000 links per month. On the other hand, the premium plan includes more extensive features. You gain access to unlimited link shortening and retargeting with the premium plan, which requires a monthly fee of 35 dollars.
TinyURL
TinyURL is one of the tools that helps you when you need URL shortening with its free service. It's easy to use, the interface is simple, and an account is not required. So you can use it anonymously. Also, the links you create via TinyURL never expire in any way. What does this mean? As long as the internet exists, your link will never be broken! TinyURL, which is entirely free of charge, is waiting for you to use it.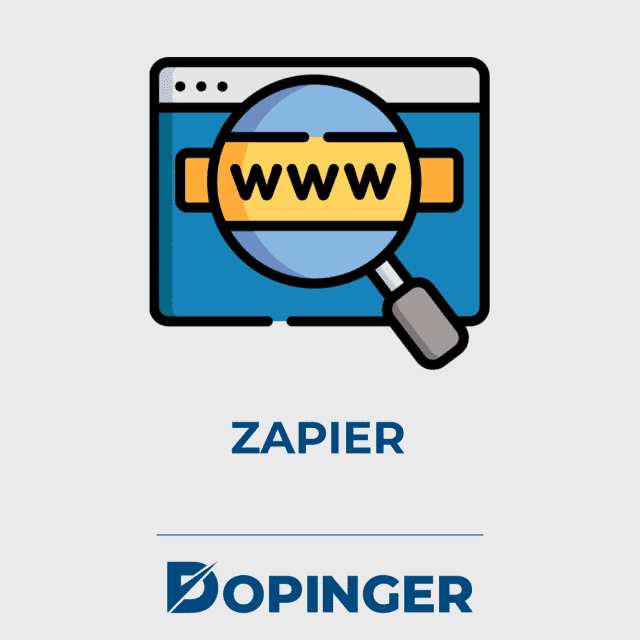 Zapier
The URL Shortener tool released by Zapier has its unique place from the others, thanks to its automatic shortening algorithm. You get the best URL shortening service quickly, reliably, and automatically. It also works in sync with apps like Zapier Flickr and Google Sheets. For example, when you upload new content for Flickr, this link can also be added to Google Sheets via Zapier. With a monthly fee of $25, you can process 750 transactions. The free version allows 100 transactions per month.
Yourls
Yourls stands out as an open-source URL program that requires installation. So you can install and utilize it while being able to customize it for your own server. Being completely free, the link shortener provides options to share the created links privately or publicly. In addition, the tool also allows you to create links sequentially. However, you can also edit and shuffle sequential links if you want. Although it is not as comprehensive as the others, you have the opportunity to observe the traffic of the link you created on Yourls.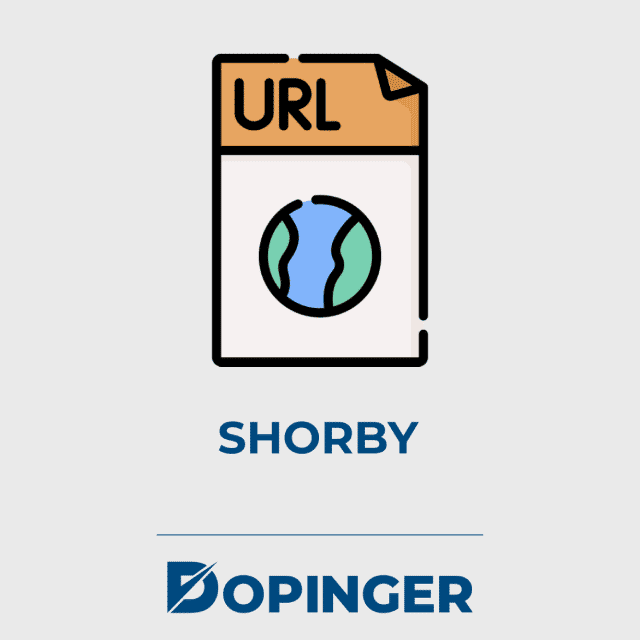 Shorby
Shorby is a URL shortening tool preferred by users due to Google Analytics integration. It also significantly improves the analysis quality thanks to its traffic monitoring feature. Shorby is a very useful website, especially for Instagram. As it is known, Instagram is an application that allows sharing a single link. However, Shorby provides a tool that makes sharing links easier through Instagram. You can use the profile URLs you create on Shorby to share your content in different areas, like Instagram profile, YouTube account, or podcasts. Unfortunately, there is no free version of Shorby. It offers users two different packages, basic and premium. The basic plan costs $9, while the premium plan costs $29.
Hyperlink
Hyperlink is a link shortening tool software used primarily on mobile devices. As soon as the link you created using Hyperlink is used, you will receive a notification on your phone. But if you don't like getting overwhelmed by notifications, you can set it to custom and get notifications daily/weekly or even monthly. It can be used on the computer as well as on Android and IOS. It becomes functional through a simple Chrome extension. Hyperlink, which includes analysis metrics, is especially useful for mobile device users. It has a free version, while the subscription starts at $39.
Which URL shortener do you use during your daily life?
Frequently Asked Questions About Link Shorteners
Now we are going to answer frequently asked questions about link shortener tools!
What Is A Link Shortener?
Link shorteners are online tools that can be used to create customizable and secure links where you can observe analytics. Briefly, it is a service provided by websites where you can turn undesired long URLs in to short ones. 
How Does A URL Shortener Work?
They function as directors. When people intend to reach the initial link, they are redirected to the link through the shortened URL assigned for your long URL. It is like a portal
When Should I Use A Link Shortener?
It is best to use when it is required to track a link's traffic created for campaigns, donations, or a social post. Besides, while sharing on social media, you do not exceed the character limit and ensure that your link doesn't look like "spam."
Are Link Shorteners Safe?
Yes, most of the tools and websites are safe and provides a secure service. On the contrary, they include software that can scan the link if malware is involved through the URL. However, we recommend that you should stick with popular and reputational websites which everyone knows.
How Often Should I Post For Social Media Marketing?
The answer depends on what you are marketing for and the content you intend to share. However, you should share a post at least once per day to keep your presence alive for your customers. 
Can I Earn Money With A Link Shortener?
You can indeed earn money through some link shortening sites. However, this information is not generalizable to all link shortening sites.
Bottomline on URL Shorteners
Link shortening tools are magical websites with various features such as tracking, getting analytics, and getting rid of the ugly look of long URLs. With paid and free options, you can get the best service either way. Which link-shortener website would you use?
Link shorteners are practical internet tools that make URLs functional while granting them a pretty look.