Today, WordPress supports over 58.000 plugins; and this number will only be higher by the time you read this article. Initially, our idea was to put together cool and useful WordPress plugins you probably didn't know existed. But, as the list grew bigger, we thought it would make more sense to scatter a few trendy ones here and there to consolidate the list. So here it goes…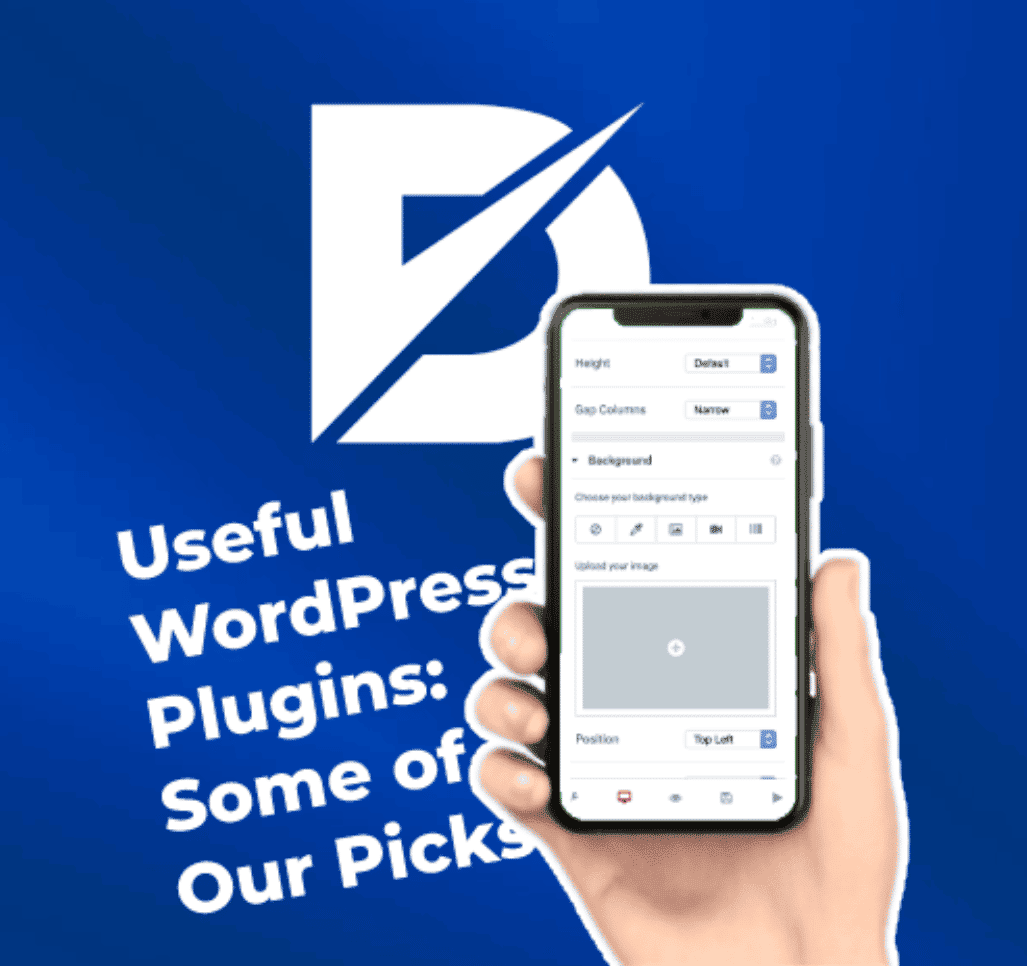 Flat Preloader
This one is a simple plugin for those who want to integrate a preloader animation without any coding. Flat Preloader offers a range of animations and a natural fade in/out feature for smoother transitions between pages.
Elementor (You've likely heard about this one, but we feel compelled to mention it again)
Elementor is a lego-like drag-and-drop interface that enables easier site-building. There is a debate on whether Elementor slows down a website; some call it a myth, others say it's real. The truth is, each line of code you stack on top of your source code will inevitably increase the runtime at least a little bit (unless it is a plugin specifically designed to eliminate excess code and accelerate performance). Therefore, Elementor's simplifying effect comes with a price. However, if you are starting out and not too worried about your loading time, you might as well give it a try. Besides, you can pair this plugin with the Flat Preloader and accompany your visitors with a cool preloading animation before the site gets loaded; this way, the wait will not be as boring!
Use Any Font
The onboard customization features of WordPress may be limiting, but with Use Any Font, you can create your site just the way you imagine it. As the name suggests, you can use any font as long as it's within the scope of the plugin's collection.
Envira Gallery
Envira Gallery is a plugin that enables drag-and-drop gallery creations. With its drop-down menus, you can select the images of your choice and tailor them to your own needs. This way, you can even make your very own Instagram clone within your WordPress website.
All in One SEO
This one is the swiss knife of SEO plugins. If you enjoy holistic plugins like Jetpack, then you will indeed find this one useful. All in One SEO will save you lots of time by allowing you to manage your SEO operations in one place.
UpdraftPlus
Having your hard work disappear overnight due to a system failure may be harsh. But worry not! With UpdraftPlus and its automatic backup feature, you can secure your data and restore it in case of an unexpected crash. You can also choose to store your backups on external platforms and access your data even when WordPress is down.
Soliloquy
Similar to Envira Gallery, Soliloquy offers easy-to-use sliders that will make your user interface more intuitive. You can choose from a wide variety of responsive templates that will serve as the display window of your product pool.
LoginLockdown
So far, we have only covered useful WordPress plugins that enhance design and performance, but this wouldn't be a complete list if it excluded plugins that reinforced security. That is why we suggest checking out LoginLockdown, a program that automatically blocks the login panel if the number of failed attempts exceeds the number set by the admin. This helps eliminate brute-forcing, a method of password deciphering via trying out every possible combination.
Quotes Collection
Last but not least, we have Quotes Collection, a plugin that fetches random quotes from its entries. Even though it may sound useless to those who aren't into literary allusions, it could be used creatively to work wonders. For example, I use this plugin on my website to fetch random movie suggestions. If you wait for a couple of seconds or refresh the page, it will renew the suggestion. To be honest, it's one of the few plugins I couldn't do without.
Final Words
That wraps it up. Many other plugins could have made it in this list, yet we had to confine our picks to those above due to certain limitations. Yet, we'd like to know what you think. Would you be interested in more useful WordPress plugins? Let us know, and we'll compile another list.