Keywords are the most efficient and necessary tools for SEO. Effective use of keywords can increase higher your website's traffic to impressive numbers. Besides, it does not matter what your websites' theme is. They can be blogs, business sites, or any site built with any purpose. Using SEO strategies by utilizing keywords is need for all sites on the internet to appeal to users.
However, there are different factors and needs that you should be aware of. For instance, finding and determining keywords or phrases are the processes that you should be careful of. Otherwise, you can decide on a poor keyword, and it can affect your website negatively.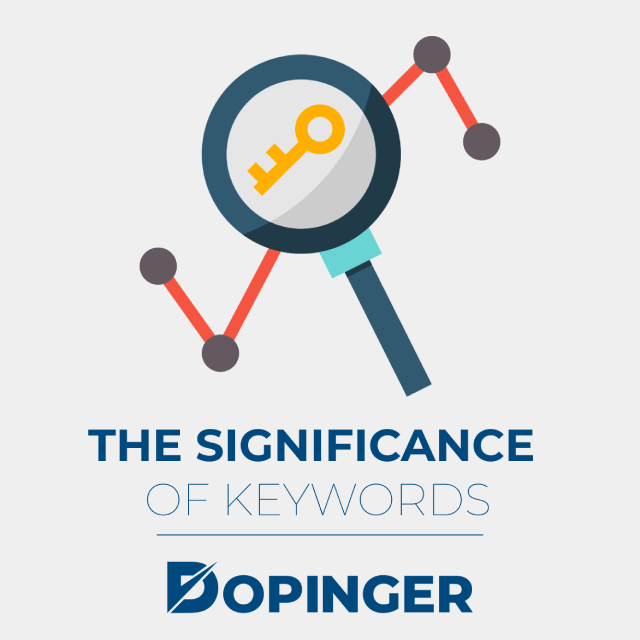 The Significance of Keywords
Search engines have various methods, including image use, meta descriptions, etc., to increase websites' traffics. These and more SEO strategies are dependent on keywords because they are only efficient with keywords.
The words and phrases you have chosen for your content are the tools that search engines use to sort websites. If visitors' queries contain your keywords and have followed effective SEO strategies, your website's ranking will improve. It means that it will be visible on the first page when visitors search for your keywords.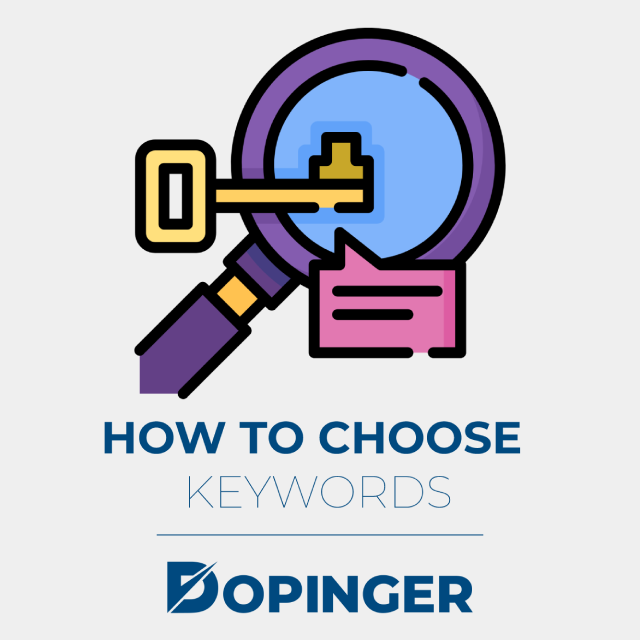 How to Choose Keywords
Deciding for a keyword is the essential step while trying to improve your rankings. Your phrases should be strong to reach more visitors. You can start with choosing a theme for your content and make sure that it is relevant to your website, products, and/or services.
After finding a theme for your content and website, you can pick your keywords. It is significant to your keywords represent your content. It means that visitors should understand your content by looking at the titles of your pages. To avoid confusion, try not to use binary words that can cause different meanings.
After finding a keyword for your website, you can also use additional phrases to reach your target audience more efficiently. For instance, you can choose noun phrases or different versions of your keyword. Moreover, you can pick and use the phrases that your target audience may be interested in. As a reminder, keep them all relevant with your content. Otherwise, even though your site's traffic raises a bit, it would not bring the number of sales that you are expecting.
How to Use Keywords
Keywords are effective to use anywhere on your website. Of course, some places that you use your phrases would be more effective. Here they are:
Time needed: 1 hour.
Here are some of the places you should take into account.
Make your page titles attractive.

Page titles are the bold sentences that are sorted for your queries. Generally, visitors decide to enter your website if your page titles appeal to them because they are representing the main subject of your site.

Keep your meta descriptions strong.

Meta descriptions are brief explanations of your content that are placed under your page titles. Visitors read them and decide whether your site has the answers they are looking for. Even though they do not directly improve your ranking, they help Google understand your website's relevance to the queries.

Regularly update your content and keep them fresh.

Creating content with SEO strategies can sometimes be struggling. It is because some content creators hurt their website's ranking with poor keywords and overuse. For instance, "We are selling silk clothes. Our silk clothes have the best quality. If you want to buy silk clothes, contact us". These kinds of content are stuffed with keywords, which Google wants to avoid. Therefore, your rankings will be hurt.

Prepare your subheadings for featured snippets.

Subheadings are also tools for Google to measure your site's relevance. Therefore, if you prepare your subheadings vigorously, they can appear in featured snippets and answer boxes, which is excellent to enhance your rankings.

Use your images as a tool for SEO.

Images can seem irrelevant to SEO rankings that are sorted according to texts generally. However, you can use your images for SEO too. Use relevant pictures to your content and manage your images' file names by including your keywords. Finally, create your images' captions by adding keywords and phrases again.

Add your keywords to your URLs.

URLs are other helpful tools for Google's distinguishment while examining the relevance of your website. If you use a couple of your keywords in your URLs, it either gives a clue about your content or helps Google place your website.
Instead of stuffing your content with the exact keywords and phrases, try to use variations of them. To exemplify, if your keyword phrase is "comfortable outfits," you can use "sportswear, leggings, and sports bra." Therefore, Google will use these words to measure your relevance instead of getting you out of the ranking.
Lastly, when you reach an audience, your readers will expect your website to be fresh because visitors like to read content from websites that they trust. If you do not post regularly or if your content is not appealing and robust anymore, you can lose your readers.
FAQs on Keywords
Why are keywords still important for SEO?
Keywords were crucial before and even more necessary now. It is because there is no other way for Google to manage rankings. Besides, competition is getting more challenging day by day. Hence, it is significant to show the best effort and the strongest content among the websites.
How can I find the best keywords for my website?
Finding the best keywords may be struggling but not hard. You can easily choose your words step by step. Firstly, select a topic for your content and examine other relevant topics. Then, list different options and variations as your keywords and pick the best ones. You also can use keyword tools for SEO.
Should I pay for SEO?
If you decide to work with SEO companies, you should pay the price for their services. However, they do not cost much compared to running your own strategies for SEO. Even you can get profit because they have more comprehensive knowledge on the subject.
How many times should I use keywords in the text?
Your main keywords should not be placed in more than 20 sentences. For other words and variations, they should not be used more than twice. If you use them a bit more, it probably will not hurt your SEO. However, this is the most efficient way to use them.
Which is better for digital marketing: SEO or AdWords?
Getting results from SEO is a long process. You should work on your content and enhance it. Then, your rankings and traffic can climb up to higher numbers. However, with AdWords, you can get more immediate and instant results.
Briefly, Keywords and How to Use Them
Unfortunately, carrying your website to the best rankings is not possible without strong keywords. Consequently, website owners should pay attention and work carefully on them. They should be far from binary and confusing meanings; also, they need to represent the content. When all these parameters are considered, it may seem complicated to choose the best words for your content.
However, you can easily create and develop them if you work on them step by step. Besides, there are keyword tools to help to choose the best ones. If you are struggling with them, they can facilitate you! If you are just starting out, long-tail keyword are just for you. Learn how you can utilize them.