Mailto link is a type of link designed to allow Internet users to easily send you an email using HTML tags. Once you click on the link, the standard email software installed on your computer is able to send emails to the linked email address. Thanks to this way of use, users do not have to copy your email address, and communication becomes practical by preventing the emails from reaching the wrong recipients. Let's see what mailto links are.
Mailto Links
To use Mailto, you must use an HREF HTML tag. This link format allows you to automatically specify values such as CC and BCC for emails without user input. By using links this way, especially on websites and blogs, you can allow users to reach you more conveniently. You can use the examples in this article to create a mailto link, or you can edit this structure as you see fit and create a mailto link that suits you.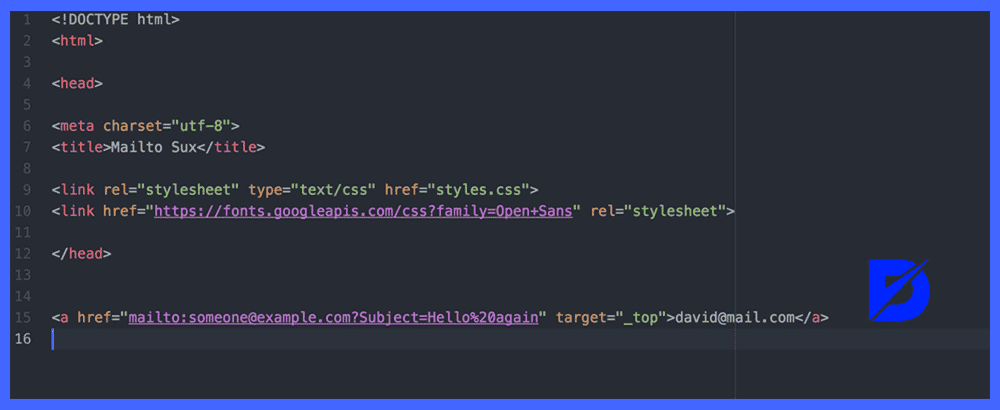 How to Use Mailto Links?
Mailto links are used to open the default mail client on their computer once users click on these links and make them ready to send the mail. If you configure the Mailto link in detail and carefully, the people who use this link will be able to send you emails easily, and you will save yourself the hassle of filling in the fields when sending emails.
To create a Lean Mailto link;
<A HREF="mailto:[email protected]" </A>
To add a subject to the Mailto Link;
<A HREF="mailto:[email protected]?subject=Sample Subject" </A>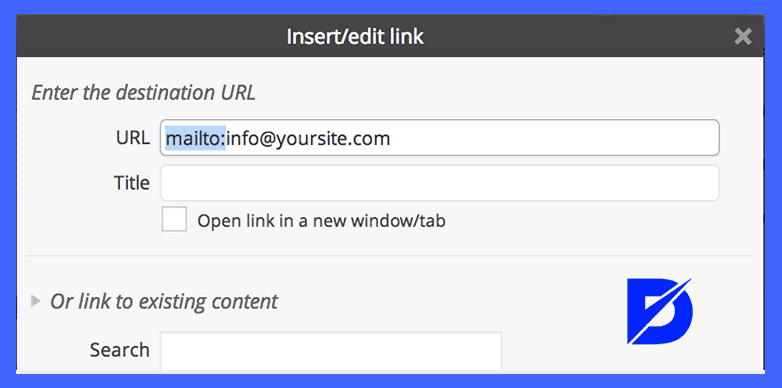 The Disadvantage of Mailto Links
As easy as adding these links is and as useful as it is for many users, this approach also has its drawbacks. Many spam programs scan websites that collect email addresses to use for spam campaigns or perhaps to sell those emails to those who want to use them that way. Even if you do not receive a lot of spam or have a good spam filter that tries to block such spam and unwanted communications, you may receive more emails than you can handle. To prevent this, you should use a web form on your website instead of a mailto link.
Add a Hyperlink
Websites are connected to each other through links on the web. These links can be to posts on social media, web pages, emails, or to specific documents and files. You can add hyperlinks to the text that you have written. When you click on these, the links will take you to a web page or any file. Links on web pages can also lead to places that contain viruses. It is recommended that you do not click on every link.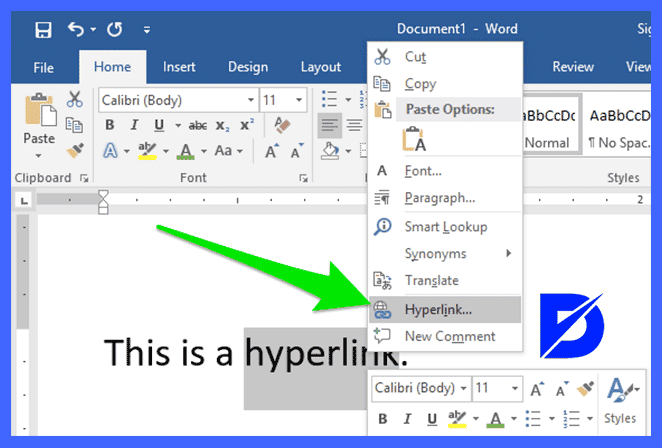 Adding Hyperlinks to Emails or Blogs:
Time needed: 5 minutes.
Here are the steps to add hyperlinks to emails or blogs.
Open your Internet browser.

If you want to connect to your website or email address and add hyperlinks, open those pages. Select the link you get in the address bar with your mouse. Press the key combination "Ctrl+C" at the same time and copy. 

Open your email account in a new window.

Gmail, yahoo mail, Mynet mail, etc. You can also use this method to add links to your texts in WordPress or other programs.

Start typing your email address or blog post.

If you want to add a link after you have entered the email address and text you want to send, click the "little chain icon" in your email. This icon looks like two small chains connected together. Paste the anchor link into the URL part. Paste it using the key combination "Ctrl+V". In this section, type the text that you want to appear in the email. If you only want the URL to appear in the mail when you do not want to write any text, then you can copy the URL back to this part. When the other person clicks on that URL, it will take them to the web page via the link you provided directly.

If you want to remove the hyperlink of the link you added, click the double chain button again.

This will remove the hyperlink to that link. You can now send your email by checking the email address of the person you want to send and the text you want to write. If you do not remove the hyperlink, it will be moved to the other page, just as you added the hyperlink.
FAQs About Mailto Links ​
How do you automatically add a subject to a home page when you click on a mailto?
Simply add the "subject" parameter to the HTML tag of the link.
How to measure the success of mailto links?
The best way to monitor the success rate of your mailto links is to use event tracking if your analytics provider offers it, or use something like Google Tag Manager to tag emails with link clicks.
Is it really important to use a mailto link?
Especially in times when hacking attacks are commonplace, using mailto links is a security issue. For this reason, it has been classified as a bad email app, and many email clients prevent the feature from actually working when users try to click on mailto links. So, although it is commonly used, it is not very important.
Why should you avoid mailto?
The fact that using mailto links is a security issue.
How can I change the default behavior of mailto?
If mailto links do not open for you the way they should, all it takes is a quick look at your system or browser settings.
Brief Information About Mailto Links
The mailto function in HTML allows you to create links that can send emails. These links can be used for share buttons on pages. There are several parameters you can manage in these links.