The World's second-largest search engine, YouTube, and its users are watching more than 1 billion hours of videos on a daily basis. According to Tobias, as of 2020, there are more than 37 million YouTube channels. In addition, this number is increasing from day today. It is incredible, right? At this point, there are two vital questions: "What are people searching for on YouTube" and "How YouTube rank its millions of existing videos of the millions of channels to provide the best user experience?" YouTube channel keywords and also video keywords are vital factors for perfect video rankings.
The channel keywords help you get higher rankings not only on YouTube but also on Google. In another saying, you can increase your channel's traffic through the channel keywords. If you want to learn how to add keywords to your YouTube channel, you've come to the right place!
What are keywords on YouTube?
Like Google, YouTube also has its own set of algorithms in order to rank videos in itself. The most popular points are YouTube channel keywords and video keywords. If you choose the best keywords for your channel and learn how to use them correctly, you will be able to get ahead of your competition.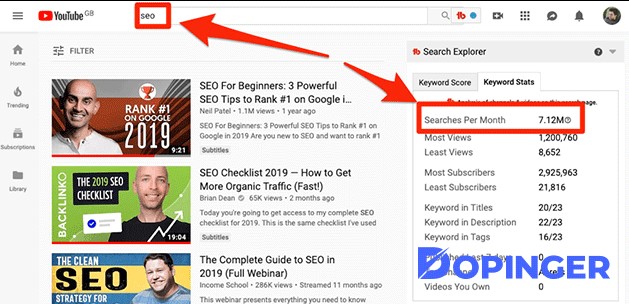 What Are Keywords?
When people search for content on the internet, they use some specific words. These are keywords. They have great importance for YouTube's search engine optimization. This is because YouTube cannot understand your content by just looking at the title of your videos. Because of this, you should help YouTube if you wish to get higher rankings and increase your visibility.
According to YouTube's algorithm, your channel and all the text surrounding your content should be crawled. Thus, your videos will be able to be ranked based on relevance. Let's give an example. You have a coffee product review channel on YouTube. You view the latest version of coffee products, from coffee filters to grinder. However, you also have lots of competitors who have roughly comparable videos to yours. Well, how are you going to be ranked in YouTube results? Of course, many factors determine your channel's rankings on the platform, such as the number of subscribers, views, likes or dislikes, comments. According to some sources, these factors are more important than the keywords. However, it does not mean you can ignore the keywords in order to optimize your channel. If you are a new channel or do not have lots of engagement, the keywords will help you more than ever.
We can categorize keywords into two types. The first one is YouTube channel keywords, and the other one is the keywords surrounding each video you have uploaded. Before looking at them one by one, let's learn how to conduct keyword research and determine your YouTube channel's best keywords.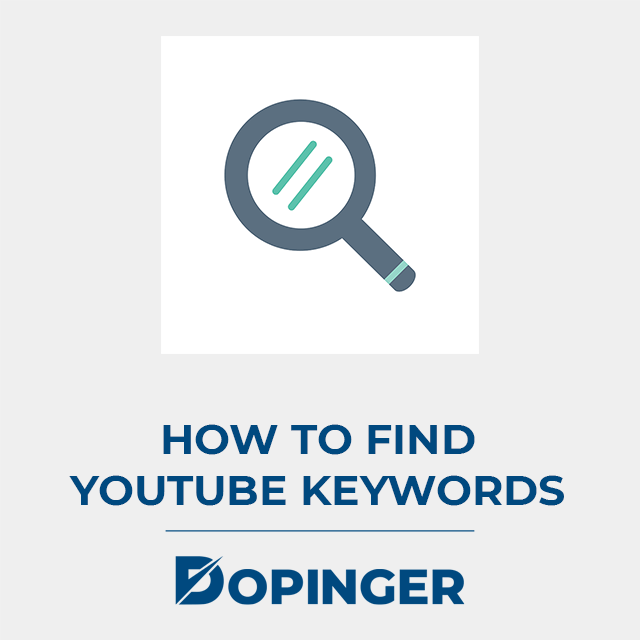 How to Find YouTube Keywords
Some research is the best way to find the best keywords. Here are some main research ideas:
Learn who your audience is and understand their behaviors: Who is your target group? What are the specific words they type into the YouTube search bar? Think about it.
Look at the comments: The comments of your videos will help you in order to find the most proper keywords because, most of the time, the most valuable and correct information and feedbacks comes directly from your existing audience. If they leave comments below your video, pay attention to their expressions.
Look at similar content and channels: Logically, if one video is ranking higher than yours in YouTube search, it means that the video owner is doing something different, right? Therefore, why not look at your competitors' keywords to find the best keywords. However, you shouldn't completely copy what they do. Just find the most relevant keywords and adapt them to your own content.
The autosuggest feature of YouTube: It is the easiest way! YouTube has its own autosuggest feature. What is this? When you start typing on the YouTube search bar, it automatically suggests other keywords. These are expressions and phrases YouTube users use when looking for content. It is a perfect way to find valuable keywords because you know for sure the users on YouTube type them regularly.
Well, now we have known more about what YouTube channel keywords really mean does. Let's look at how to add keywords to your own channel.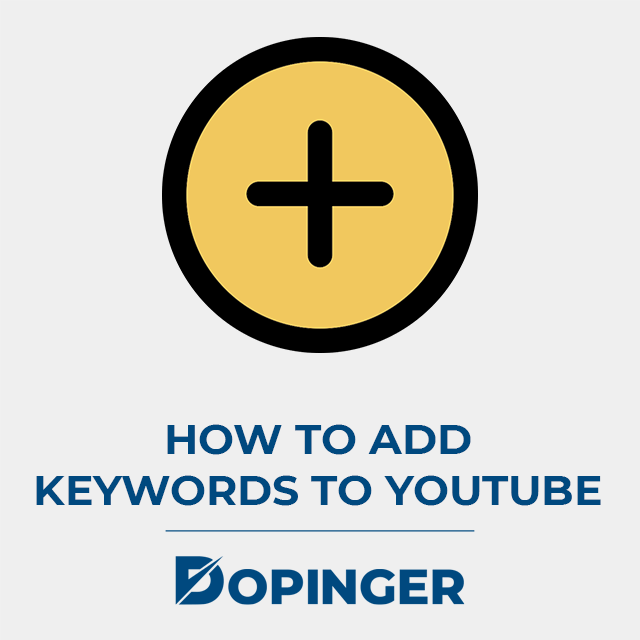 How to Add Keywords to YouTube
Here are the steps you can use in order to add YouTube channel keywords to your channel:
Go to the 'youTube.com' page.
Click on your YouTube profile on the upper right-hand side of the screen. You will see a dropdown menu.
Click on the "Your Channel" button.
Click on the "YouTube Studio" button.
Select the "Settings" option on the left side.
You will see a pop-up window. Click on the "Channel" button.
You will see the "Basic Info" tab.
Now, you should see a box in order to add your new keywords. That's all. Type relevant keywords here, then your channel will be ready to go.
Click on the "Save" button to save your changes.
FAQs About YouTube Channel Keywords
Where can you find the channel keywords?
It is really quite simple. Go to your channel. Click on the 'Video Manager' button. On the left-hand side of your screen, find 'Channel Settings.' Under the channel settings part, click on the 'Advanced' button. Under the account information area, you will see 'Channel Keywords.' That's it!
What are the most popular YouTube channel keyword tools on the internet?
(Free and Paid) Tubebuddy, vidIQ, Morning Fame, Ahrefs Keyword Explorer, Google Trends, YouTube (autosuggest method), KeywordTool.io are the most popular both free and paid YouTube keyword tools.
What is 'recommended channels' in YouTube search results?
As you may have guessed, these channels are perfectly optimized through their proper keywords, so YouTube knows these channels are perfectly relevant to the search query.
Are YouTube keywords and tags the same?
Theoretically, yes, because they help you describe your video. Practically, however, there is a slight difference between them. Keywords are used in order to find what users are looking for via YouTube. These are words, expressions, and phrases you can use within quotation marks, such as "Coffee grinders" or "product reviews." On the other side, tags are used to describe your video. These are single words YouTube can suggest, such as "coffee" or "grinder."
What are the most searched keywords on YouTube?
According to Pew Research Center, here are the most commonly used ten keywords on YouTube. The number one is "Fortnite." The second one is "ASMR." Then, respectively "slime," "rainbow," "prank," "worst," "NFL," "makeup," "moment," and "wrong."
YouTube Channel Keywords In Short
In this post, we have talked about YouTube channel keywords, and we hope you found this post useful. YouTube users use them to specify what their channels are about. In addition, they help YouTube understand your content's main idea and determine where to rank your channel in its search results. You can use many methods to find the most proper keywords on your YouTube channel, such as understanding your target audience behaviors, checking recent comments, looking at similar videos and channels, or using an autosuggest feature of YouTube. As you can imagine, keywords are much important than what we have covered so far. If you want to learn more, see how to do keyword research.