In the context of not "clean" SEO, we often speak of Private Blog Network or PBN. For some, the B does NOT stand for "Blog," but "Backlink."
We want to mention that most search engines disapprove the strategy. It is also opposed by Google and other search engines. They have penalized several PBNs over the years. (Last case reported by the media in September 2014.) So, we tell against the creation of a Private Blog Network, especially if you want to have a peace of mind.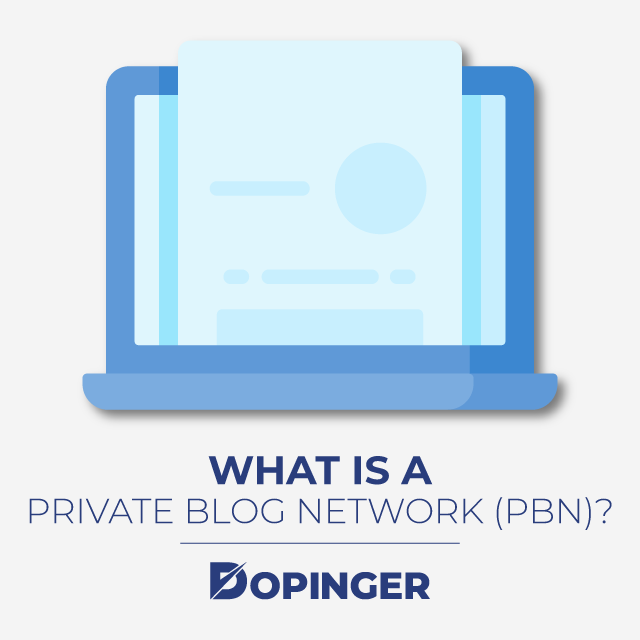 What Is a Private Blog Network (PBN)?
A Private Blog Network (PBN) is a collection of sites/blogs with 100% control and management over.
These blogs can be on free platforms (Blogger/Blogspot, WordPress.com, Altervista, etc.). Or more often on domains and purchased web spaces.
In general, the second case is the most common. And there is a tendency to buy expired domains, especially ones with great backlinks. They have the opportunity to help rank up the central website.
It is possible to create a PBN from scratch, buy brand new domains, and publish new content. Still, it will be harder and longer to set up a network that can get some authority in Google's eyes.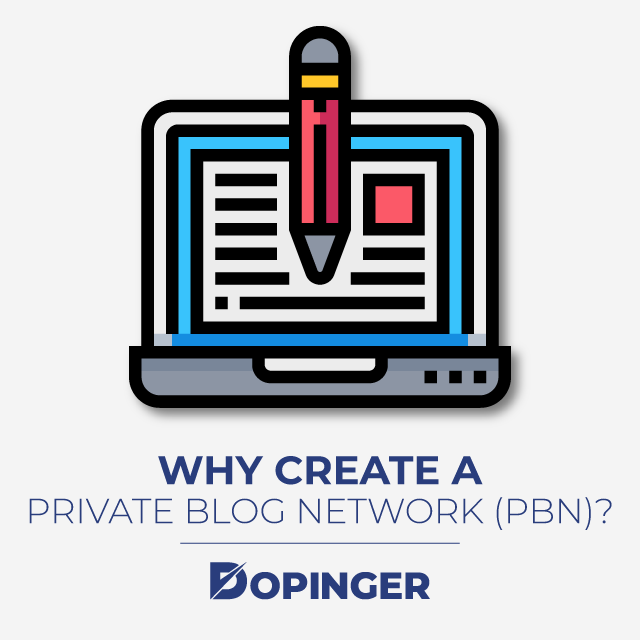 Why Create a Private Blog Network (PBN)?
As mentioned above, to have total control and management of content. To have anchored texts and links on the various blogs of the network.
With a good PBN, it is possible to push and rank up pages in very short times. Of course, without having to adopt more tiring and challenging link earning techniques.
A classic use of PBNs is to use them to raise the central site (or money site) of those who manage them in the SERPs. Often, the PBNs do NOT have an intrinsic purpose. If not to act as a "companion" to a site that it can monetize.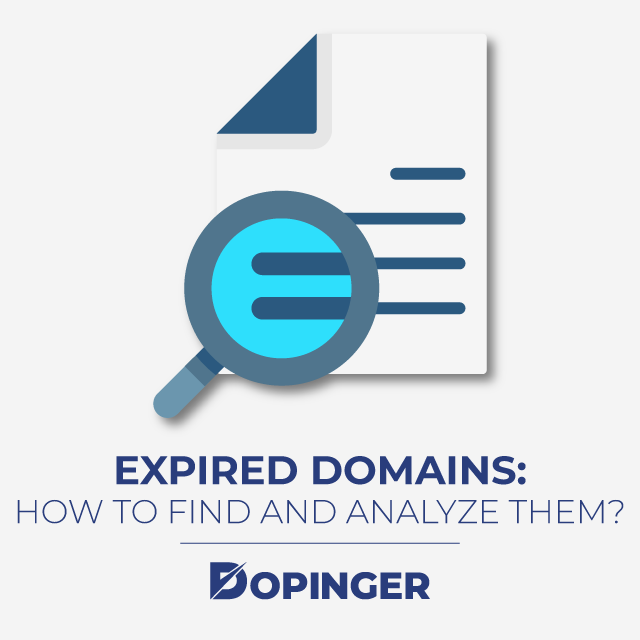 Expired Domains: How to Find and Analyze Them
A domain with a great history and a good website that obtained some excellent links are connected.
To find these domains, you can try services like Expired Domains or contact domain brokers like Domain Haul.
You need to analyze the profile of the backlinks of an old domain that you are about to buy. Because you may find end up buying one penalized by Google.
It is good to analyze the quantity and quality of links received from the domain in question.
Three other parameters that many consider are:
Domain Authority (DA), Page Authority (PA), and Moz's Spam Score. You can find them by entering the URL of the site within Open Site Explorer. For DA and PA, it is suggested to start from values around 20-25; for the Spam Score, which is as low as possible.
We have omitted PageRank because Google has stated that they will no longer update it.
As for the contents, it would be a great hit to buy a domain together with a site already full of pages. If you can't, you should not copy the old content. By reconstructing the URL structure of the old site and recreating the pages with excellent content, it is possible to get rapid positioning. Especially if the pages in question already had good incoming links.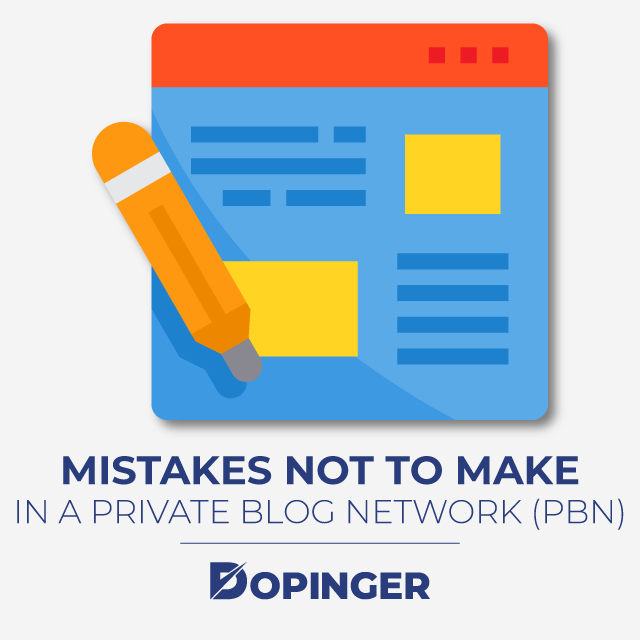 Mistakes Not to Make in a Private Blog Network (PBN)
Google, and its quality rater, can identify a Private Blog Network. They leave obvious traces. They always use the same footprint.
Here are the most common mistakes made by unwary SEOs:
Register all the domains with the same data: in this case, a simple WHOIS is enough to trace the owner and trace the PBN. , many registrars allow you to register your domain name anonymously.
Use the same IP address: The websites hosted on the same server, or the same hosting provider, should not have the same IP address. It is suggested to use different hosters, with varying IPs, at least a class C level.
Use the same CMS, with the same theme: it's true, WordPress is the most popular CMS, and it's simple to manage. But why not also use Joomla or Drupal? If you want to use WordPress only, at least install always different themes and plugins.
Use Google AdSense or Google Analytics: Google can easily spot you if you use the same Google Adsense code on your network sites. Google Analytics is also at risk, even if you use codes linked to different emails.
Not having the pages "About Us", Contact or Privacy: A reliable site should be able to provide the webmaster, his name and surname, address, email, and telephone number. It should also have a privacy and cookie policy. If these pages are not present, it is not a good sign (highlighted in the guidelines for Google's quality rater). Thus, the good managers of PBN create a series of fictitious characters different and not connected in any way with each other.
How to Link From a Private Blog Network (PBN)
You know, the links should ALWAYS be natural, both those given and those received.
So, a PBN with all the outbound links to a single Money Site could stink a lot. The same applies if there are no links to other sites (authoritative/themed). Or if there are no links to other internal pages of the same site (especially if there are several blog posts).
It also pays attention to the times and the ways: the links must be given gradually and distanced over time, possibly from different sites and with different anchors, also putting some mentions (without links).
Finally, Private Blog Network often rhymes with Tiered Link Building
If the PBN sites are of quality, it is possible to position them at Tier 1 level to push the Money Site directly. If you think one of the PBN's website is at risk of being penalized, it is better to move it back to Tier 2 or Tier 3. The logic is that the Money Site should receive almost only quality links.
Are Private Blog Networks illegal?
If Google detects you build links from a PBN, you will most probably lose all your organic traffic. You will get penalized by Google and get banned from appearing in the search results. So the answer is yes.
Are PBNs black-hat?
You can't say PBNs are technically a black-hat, but, they aren't white hat either. You can consider them as a grey-hat, or a hack.
Do PBNs still work?
Although they still do work, search engines (and some big white-hat competitors) has some serious research on how to spot and penalize them.
Conclusion
What is illustrated in this post goes against Google's rules on link schemes, which read:
"Any link aimed at manipulating the PageRank or ranking of a site in Google's search results can be considered part of a link scheme and constitutes a violation of Google's Webmaster Guidelines. This includes any behavior that manipulates links to your site or outbound links from your site."
Therefore, creating a Private Blog Network (or PBN) to position a Money Site is in clear violation of this rule and at total risk of being penalized. Don't say we didn't tell you.