The development of the digital industry has increased quite rapidly every year. Many new jobs have emerged from the use of digital media in terms of content creation, both from text and video media. A vlog is a type of work or activity that is in great demand by content creators, especially on YouTube channels.
Well, for this time, we will discuss and review more deeply what a vlog is and how to create video content on the YouTube channel for beginners. The goal is so that the content created gets an increase in the number of visitor traffic and performs good content optimization on the YouTube search engine.
Definition of a Vlog
Video blogging or vlog is a blog where there is video content in it and will later be uploaded via the social media channel site YouTube. People who usually create vlogs are called vloggers. 
Several special steps must be done in creating video content—starting from the pre-production, production, to post-production stages. Besides, the content that can be created also varies, tailored to the content creator channel's needs.
For now, content that is often used is in education, tutorials, music, comedy, gaming, and podcasts. As for the duration of the video, you can adjust it according to your needs. For the average duration of a vlog, it is usually around 10 to 15 minutes.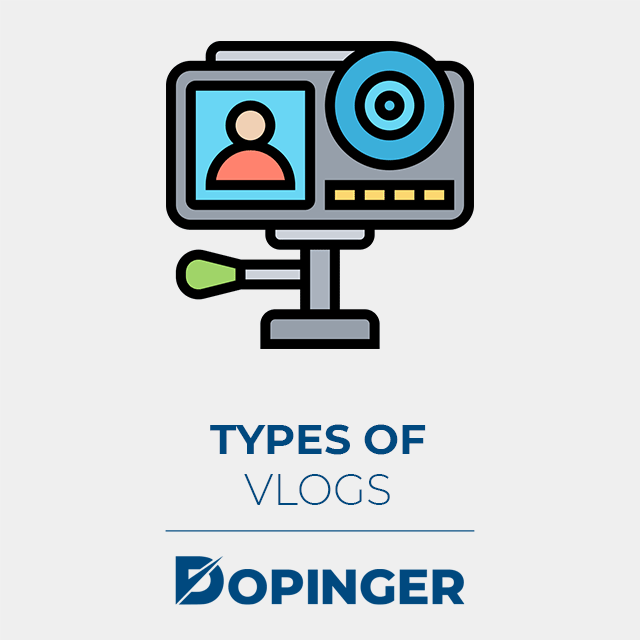 Types of Vlogs
Before creating vlogging content, you must know some types of vlogs that are commonly used.
1. How-To
The first type is How-To, which reviewers and vloggers widely use because it provides educational and exciting content. Usually, the video in the presentation provides tips, tutorials, and ways to use a tool or material for this type.
Taking videos is quite tricky because you have to pay attention to camera angles, angles, lighting, scripts, and props. Examples of How-To vlogs are cooking tutorials, tips & tricks using Adobe Photoshop, and more.
2. Reality
This latter type is widely used by travelers who travel around exploring various unique and exciting tourist attractions. The video takes longer. The difficulty in taking video is quite difficult, and what needs to be prepared is the use of a microphone so that the resulting audio can be heard clearly.
The video image stabilizer's role is significant so that video shooting is more straightforward and does not produce shaky images. This type is often used outdoors; there are no restrictions on the place to do something.
3. Talking Head
The second is the Reality vlog, which usually contains only one person who talks in front of the camera directly by showing the head up to half the body. In general, the content presented is an opinion made by the creator.
To run this type of vlog, you need to prepare several important things such as a tripod, camera or smartphone, to prepare supportive lighting. A YouTuber currently uses a lot of this type of vlog.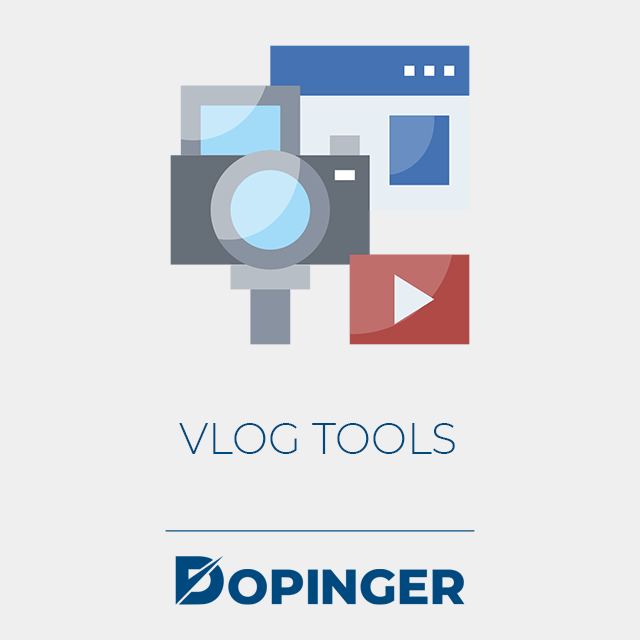 What You Need For A Video Blog: Tools
Initially, to shoot a video blog, you only need a PC, a primary camera, a tripod, light for a clear image, and again, if you conduct content with your presence, then decor items for the background, or even a video of a site or a particular place.
Of course, the first step is to buy a camera, but you can shoot on your smartphone, just for convenience, purchase a selfie stick if there is no such possibility yet.
Also, light is significant. There are, of course, unique LED lamps for video shooting, with high-quality light, but, as a rule, initially, there is not enough money to purchase them.
Therefore, a little life hack: try to shoot by the window or in a bright room, and also, you can turn on the flashlight on your phone and put a bottle of water on it. It will be a kind of lamp since there is enough light from it.
An equally important part of working with a camera is the image of the author himself. Agree; this is not SEO promotion from scratch; it is still imperative how a person is dressed, who is the face on the vlog. Nobody talks about expensive, branded clothes, but still, in a work suit, especially if it is a girl, without makeup, even necessary, it is not worth taking pictures.
FAQs About Vlogs
How many steps are required for creating video content? 
There are several different steps in creating video content. The steps include pre-production, production, to post-production stages.
How many types of Vlogs are there? 
There are three types of vlogs, namely How-To, Reality, and Talking Head. Where the three types are differentiated based on the form of presentation of the content displayed.
Which vlog has a video image stabilizer that is best for shooting straightforward videos and images without any shakiness? 
The Reality vlog's video image stabilizer's is best for shooting more straightforward videos, and it does not produce shaky images. 
What should I prepare for running the Talking Head vlog? 
For running the Talking Head vlog, you must prepare a tripod, camera or smartphone; this is important for creating supportive lighting. 
Are there LED lamps for shooting videos? 
Yes, there are LED lamps for video shooting, and they are unique, with high-quality light. It would help if you acknowledged the fact that they are expensive.
Vlog in Short
Vlog is a blog content in the form of a video, which will later be uploaded to social media websites such as Vimeo and YouTube. If you liked this article, please check out our other articles about social media and digital marketing. If you are searching for a content idea, you might be interested in our article about finding new content.