Those who are interested in diversified ways to increase their income have surely heard of affiliate marketing. The definition is pretty simple: affiliate marketing means that an individual or a company promotes the products or services of another individual or company on their behalf in exchange for a commission.
So one can see that the first important concept here is affiliation, meaning that the process implies the creation of a partnership. This is achieved through what we call an affiliate marketing program requiring the participation of several parties. Let's have a closer look at who those parties are.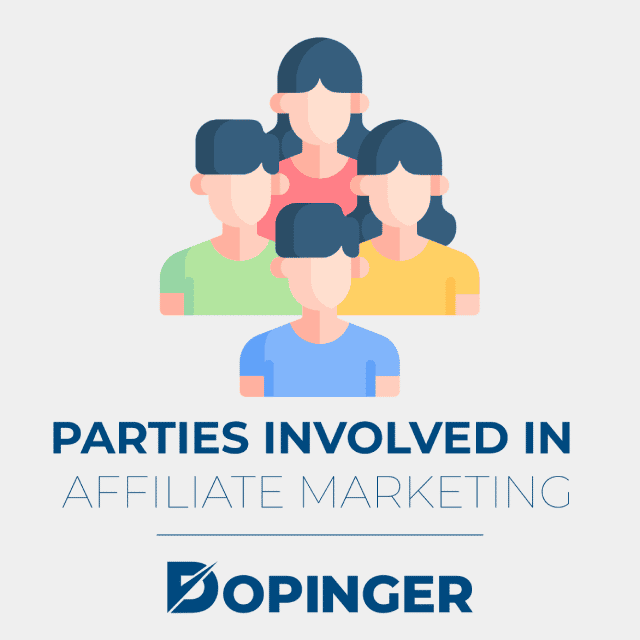 Parties Involved in Affiliate Marketing
Affiliate marketing consists of an ensemble comprising specific roles.
Time needed: 1 hour.
Although the number of roles may vary from one approach to another, we can still list them as follows:
The merchant

This party can be seen as the source of the whole process. Simply put, the role of the merchant is to create a product and/or a service (to which a brand may be assigned) with the intention to sell or at least promote it. There are several types of merchants, from modest individual entrepreneurs to bigger and well-established companies.

The affiliate

Second important actor and one of the key ingredients of successful affiliate marketing. Affiliates are also known as publishers since their main role is indeed to publish various materials about the merchant's goods and thus to contribute to their commercialization. Their publishing methods typically include promotion through a blog post, social media, and/or email marketing.

The customer

It may not be obvious at first glance, but customers are undoubtedly essential actors in any affiliate program. They are the fuel that makes the process keep going: in effect, it is thanks to their conversion and purchases that both the merchant and the affiliate are able to earn money. As simple as that.

The network

Affiliate network is a sort of bridge between the merchant and the affiliate. It can serve several purposes, such as taking charge of the order and payment procedures or offering a catalog that displays the different merchants available on the market and thus facilitating the affiliate's choice. Using a network can be optional. However, it would undoubtedly make things easier for the three other parties involved while also adding a professional touch to the process.
What Does This Mean?
One can conclude that the elements of this quartet are definitely interconnected. It would be appropriate to picture them in a wheel graphic with arrows leading one to the other and thus showing how one feeds the other one continuously within the system. That's the core logic underlying almost any kind of affiliate marketing. If you are interested in becoming a part of this wheel, the following paragraphs might be of interest. Please note that within the scope of this article, we will focus only on the two primary actors: the merchant and the affiliate.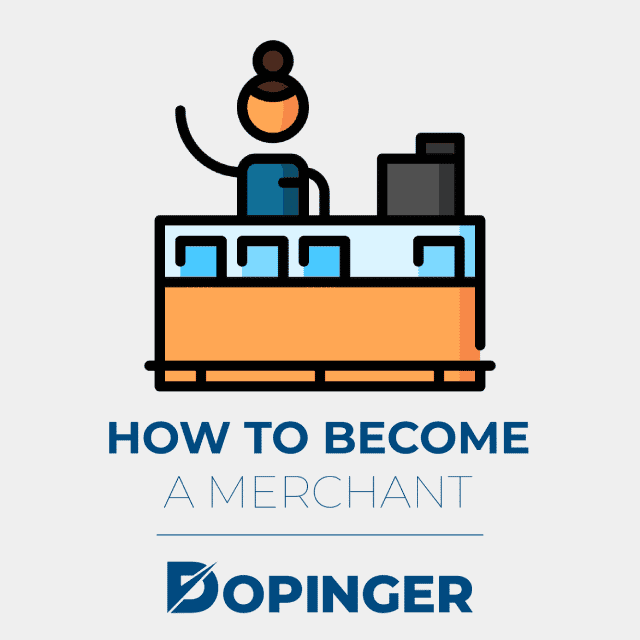 How to Become a Merchant
Here are the steps you need to take in order to become a merchant.
Choose Your Specialty
First of all, you will have to decide what you are going to commercialize. You have to ask yourself the right questions: Are you planning to sell something that you already own or are skilled in (if, for example, your intention is to launch an online course)? Will you be able to produce goods to sell? Or are you informed about potential providers who may supply you with the target products? Are there any audiences that would need or be interested in your future products or services?
You can already see that becoming a merchant will require you to conduct solid market research beforehand. This includes an exploration of various product review websites. CNET (for electronics) and Trustpilot (for miscellaneous products) are among well-known examples. The idea is above all to detect how you may contribute to the market with something new or at least complementary, in accordance with the current needs of your targeted consumers.
You will want to check several things here: the ratings, critics, gaps, and popularity of the product or service that you are aiming at. So don't hesitate to inspect your search engine result pages to the bone. You can check the popularity of many products and topics via online tools such as Ahrefs or BuzzSumo that display the number of social shares. Needless to add that social media channels can also help you effectively by showing the latest tendencies along with users' specific demands.
If you notice several complaints about the lack/unavailability of a certain product or service, you may have found your niche. Your first priority while establishing your niche is to take into account audiences' needs. You cannot look for only personal satisfaction. However, if you find a way to blend them both, it will surely be a bonus.
Validate Your Specialty
So now that you have a precise idea of what you are going to sell, you have to actually (pre)sell it. This phase can be compared to a beta sale. In other terms, this is how you will get your first customers. Let's pick a fancy example and suppose that you have decided to commercialize inflatable coffee mugs. In order to find people interested in such a product, all you have to do is to follow these simple steps:
Find people through specialized analyses on the web
To find your first customers, you can use one of the tools already mentioned in this article (Ahrefs, BuzzSumo, etc.). Remember, those show you the most popular shares with their related URLs. Copy the URLs of your area of interest on a platform like Tweet Binder. Hashtags work too. You will get a list of people who have tweeted or interacted with those URLs.
Make them buy your product
Now that you have a list of people looking for inflatable coffee mugs, you can convince them to purchase the product. You can do so by replying to their tweet. Be tactful, yet direct enough. Proceed directly to the sale, instead of wasting time with, for example, indirect advertisement or simple suggestion.
Those beta sales should already give you an idea about a potential success (or failure). Plus, those first contacts and transactions are likely to turn into an email list for your future commercial undertakings. All in all, don't forget that affiliate marketing is closely linked to a performance marketing logic. So you should aim at turning almost every step into tangible results, if not always immediate profit.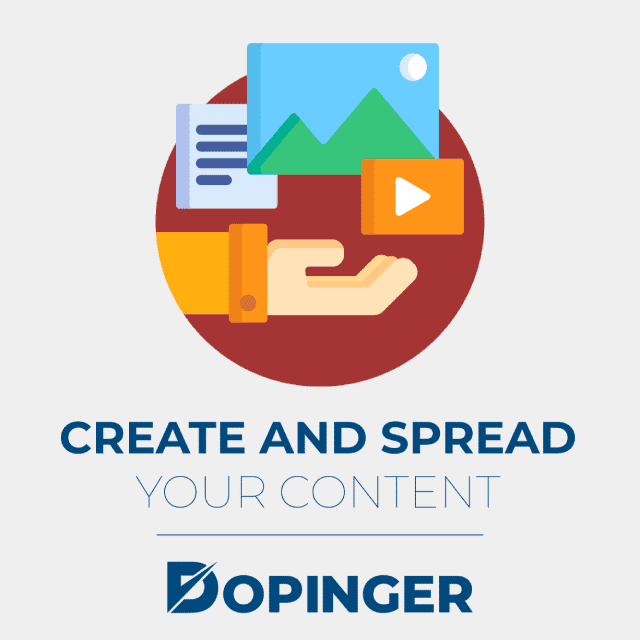 Create and Spread Your Content
This is another interactive and continuous process, meaning that your content will help you build your audience and vice versa. First things first, having a blog is a must. That aside, when it comes to choosing a platform to promote products or services, the possibilities are quasi-unlimited nowadays. From Facebook to YouTube, Instagram, or even LinkedIn (for a 'sober pro look'), it's really up to you. No matter which one(s) you choose, you should care for the relevance and style of your content. By relevance, we mean that your content is expected to reflect the essence of your product (and not someone else's). By style, we mean that it should be both attractive and strategic.
Apart from the purely aesthetic aspect (which does matter), you will need to incorporate SEO (Search Engine Optimization) in your writing methodology. Indeed, several statistical analyses show that up to 80% of the traffic to a website comes from organic search. Luckily, you can get started pretty easily nowadays, thanks to, for example, keyword research tools like Ahrefs, etc. You can also benefit from various online SEO courses available on the web.
Keep in mind that it is best to stock some articles (at least a dozen) before officially launching your blog. So try to check relevant tendencies and sources of inspiration on platforms such as Google Trends, start writing your content, make revisions if necessary and organize your posts (by theme, priority, etc.). Don't forget that your website should be complete enough or at least with a sufficient amount of content in order to be credible and suitable for affiliate marketing.
Build Partnership
Now we are getting to the heart of the matter. In other terms, this is the step where you can start creating your affiliate program partnerships. Several platforms are at your disposal: Teespring, Gumroad, ShareASale… to name only a few. Once again and all the more at this phase, you will have to conduct thorough research in order to find relevant and reliable partners for affiliate sales. If we stick with the inflatable coffee mug example, well, you will simply have to browse the search engines and spot people interested in that kind of product.
More specifically (and even better), try to find entrepreneurs who are already involved in a similar niche (e.g., picnic materials), contact them and propose a collaboration plan.
Once you have set up your partnership(s), try to be fair enough about the affiliate commissions that you will pay to your promoters. Remember: they are the ones who will bring you a passive income, and this is certainly not an opportunity to be taken lightly. So show your gratitude by being generous enough.
How to Become an Affiliate
Now, let's have a look at the other side of the coin. That is the main requirement for those of you who would like to become an affiliate.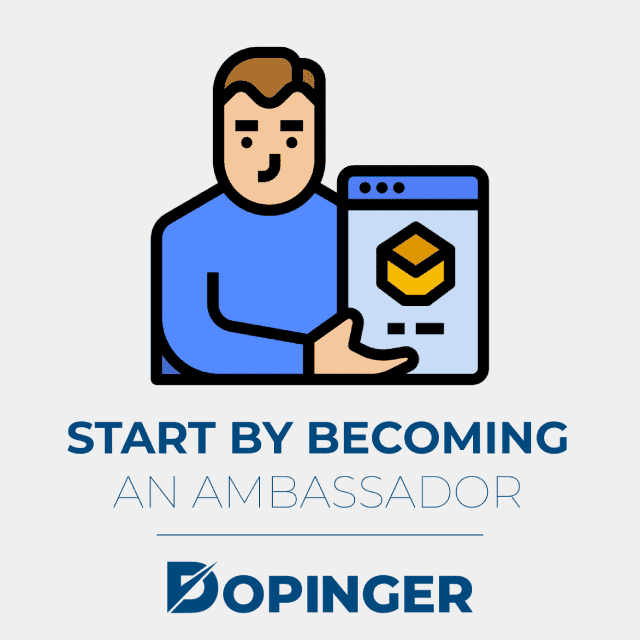 Start by Becoming an Ambassador
Pretty obvious: before anything else, you have to build a specific kind of online presence. The best way to do it in the context of affiliate marketing is to become a reviewer. Pick up the types of products for which you feel enthusiasm or in which you believe, and start talking and/or writing about them. YouTube channels are one of the ideal platforms for such tasks.
Try to remain professional and exhaustive as much as possible. Indeed, marketers will most likely evaluate your reviewer performance before entrusting your affiliate links to their products and brand. So always publish high-quality yet attractive content.
Another great tool is webinars when it comes to connecting more directly with an audience. They are the kind of platforms that will allow you to disseminate more in-depth information and have live interaction with the participants. In fact, they are even a direct instrument for affiliate marketing. This is the purpose of webinar affiliate programs, such as WebinarJam, EverWebinar, or Livestrom, which can serve as powerful sales boosters.
Create Actual Contact
This means that you cannot simply display reviews without actually interacting with any public. Here comes the good old email marketing to your rescue. It will be an efficient ally either while establishing your first affiliations or keeping in touch with customers once you are enrolled in an affiliate program. Most importantly, emails are still among the primary instruments to be used when one is trying to inform an audience about the release of new affiliate products.
But before getting there, you may need a few tricks to create an email list:
Use Hello Bars to stimulate action
You can place a Hello Bar at the top of your website and incorporate calls-to-action (CTA) in it. These may be links to limited offers, ebooks, videos to watch, etc. By making them take action, you are increasing the chance to convert your visitors to long-term subscribers.
Use Exit Gates for further interaction
Exit Gates are popups displayed when your visitors are preparing to quit your page. You can use full-screen sized ones and put a link to your products or related social media channels.
There are other possibilities, such as adding widgets on sidebars, etc. However, be mindful and avoid bombarding your visitors with too much information at once. Even a few hundred subscribers can be promising for a satisfactory number of sales. Make sure to nurture your relationship with customers by sending them reminders at regular intervals (once a week, every ten days, etc.). And by the way, don't limit your content to only direct commercial purposes. Delighting your customers with small attentions like season's greetings eCards wouldn't hurt.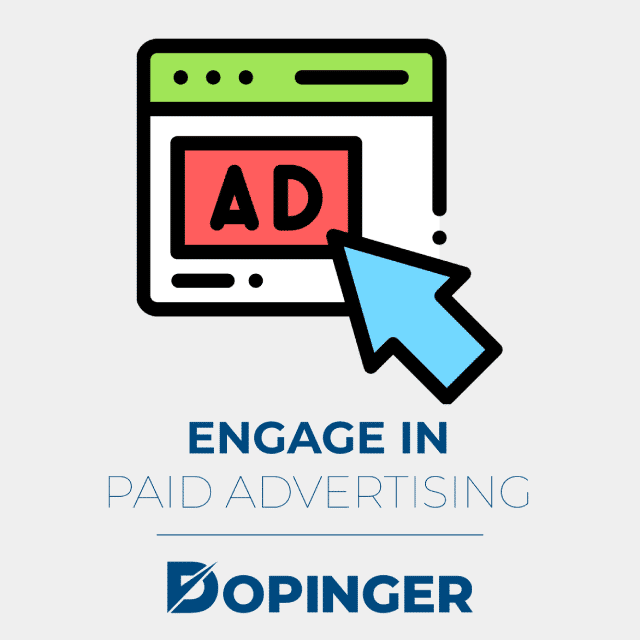 Engage in Paid Advertising
Drumroll… Here comes the exciting part: getting paid as an affiliate. Once you are sure to have reached good conversion rates (the ideal rate will depend on your sector of activity), you can make use of ads on your site as income generators. At this point, we can't insist enough on the importance of pay-per-click (PPC) advertising.
As you maybe already know, this is a tactic used for encouraging visitors to take action on your page in exchange for money. We can cite Google Ads as one of the premium platforms that you may use for PPC. Let's take once more our inflatable coffee mugs as an example, and let's suppose that you have signed up for an ads program: search results will then display your website about the mugs along with ads attached to or under it.
But what are the key ingredients to make them profitable (instead of spending little fortunes for them)? Well, here again, SEO skills will be your best bet. Very simply put, you have to be sure that people find your products and brand. You may use tools like those provided by Ahrefs to track the latest research tendencies.
Another trending idea is to use webinars with ads. There are many people who want to learn something new while actively interacting. Organizing webinars as a part of your affiliate marketing will allow you to gather audiences, make them buy your products, and include them in your email list for further contact.
FAQs About Affiliate Marketing
Is affiliate marketing suitable for any kind of brand?
Affiliate marketing is an effective strategy for many kinds of brands, if not all. Several sectors are benefiting from it: finances, insurance, healthcare, travel, gastronomy… to name only a few.
What is the difference between affiliate program and affiliate network?
There is indeed a nuance between the two terms: the affiliate program is a more one-on-one approach, generally involving only the two main parties (the merchant and the affiliate). On the other hand, the affiliate network is a more umbrella term and can include several affiliate programs, as well as other actors such as customers.
Can I still become a merchant or an affiliate even if I have no prior experience in marketing?
Sure. Being a merchant or an affiliate does not require a specific diploma, and there is no age limit either.

I'm a merchant. Which method should I use to pay my affiliates?
Several options are possible. However, keep in mind that some networks use specific methods. So make sure to check their policy before signing up officially. That aside, PayPal, bank transfer, credit card transactions via 3-D Secure are among popular payment methods in affiliate marketing.
What does product data feed mean?
You can picture product data feed like a catalog of products provided by the merchants to the affiliates. It typically includes in-depth information about the products (price range, images, users instructions, etc.). By clicking on the links in a feed, one can access the product page on the brand's website.
Affiliate Marketing Summary
The goal of this article was to offer a small affiliate marketing for beginners guide. We have chosen to focus on two essential parties: the merchant and the affiliate. As you could see, they are indeed the pillars of a system in which every element prepares the ground for the following one. The merchant picks up a product, beta tests it (so to speak), and then establishes a connection with promoters, also known as affiliates.
The latter keeps carrying the torch by first of all offering a direct view of the products (through reviews, etc.), attracts prospects, and finally sells the product. So the process itself is quite simple and schematic. All you have to do is to follow the relevant steps and tutorials (mostly available online) to get started. The next step is to learn Growth Hacking. Check out the post to find out the details.