Alexa Internet, mostly known as Alexa, is Amazon's web traffic analysis company. Its toolbar receives data on Internet browsing habits and forwards them to the Alexa website, where it collects and analyzes the data. According to Alexa's website, it produces web traffic analysis, global rankings, and SEO information for over 30 million websites.
Alexa and its tools are available for everyone seeking ways to improve their businesses and get measurable results. But what can Alexa do and how business or website owners can utilize Alexa ranking to help develop their businesses? Continue reading our article to learn and understand Alexa and its features.
What Can Alexa Do?
Alexa also offers you tools to improve your website's SEO and PPC strategies, help you reach your goal to be successful, and discover new ideas for web traffic growth. Its tools can be beneficial to control the traffic to your website and use them to your advantage. Here are the free tools on Alexa's website and brief explanations of what they do.
Website Traffic Statistics: Offers website analysis to instantly gain insights into a website's strengths, weaknesses, and digital marketing and SEO keyword opportunities. Reveals the keywords that drive traffic to websites, compares your backlinks to your competitors, and shares topics your audiences most look for.
Audience Overlap Tool: The tool directly helps you find comparable sites based on shared audience and keyword overlap. Once you've found a list of competitor sites, you can find keyword opportunities where your website is missing out.
Top Sites: It basically displays the top 500 websites globally, by country, and by category.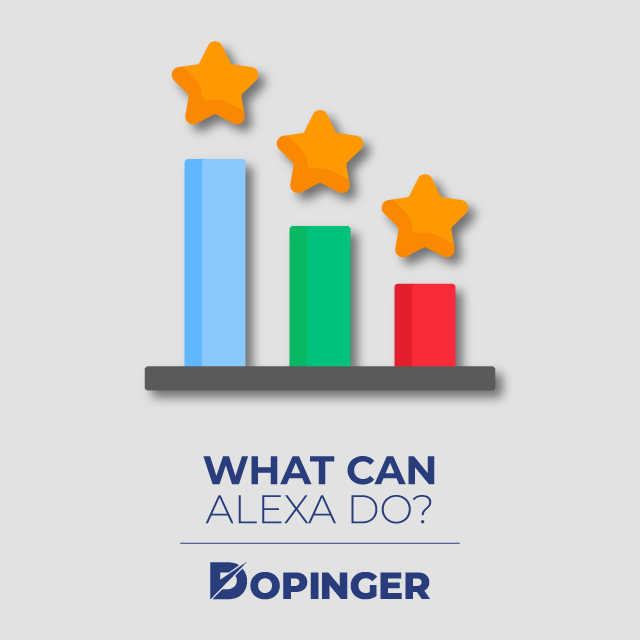 Premium Alexa Tools
There are also tools exclusive to premium users. You can also try them out by starting a free trial account for up to 30 days. We will list the premium tools so that you can get insight into how Alexa is a handy assistant in handling your website's traffic.
SEO Audit Tool: It reveals the technical issues and inadequacies that keep you from ranking so that you can fix them on time. It scans the pages on your site and finds ways to improve the visibility on search engines.
Competitor Keyword Matrix: The tool swiftly finds keywords your competitors rank for, and your website is missing out. It also lets you compare SEO keywords to see your place against your competitors.
SEO Analysis: It enables you to optimize on-page SEO, find buyer keywords, and prioritize them, evaluate backlinks, and analyze search traffic. You can improve your website's organic traffic and ranking. You can see what organic traffic is and ways to increase it on our related blog post.
Target Audience Analysis: Finds new ways to reach your targeted audience and lets you know the topics they care about, the websites they visit the most, and the top keywords they use while searching.
What Is Alexa Rank?
Ranking well in search engines in such a competitive environment is essential. Most visited websites will appear on the first pages of related searches, and your website may get lost in the other pages. Alexa Rank feature can be helpful as it displays the popularity of your website and compares the popularity of different websites. It is a global ranking system that utilizes web traffic data to list the most popular websites. It shows how a website is doing relative to all other sites, making it an excellent tool for benchmarking and competitive analysis. This data allows you to understand your website better and have a general idea of what to work on to improve your search engines.
What Is a Good Alexa Rank For Your Website?
Well, it depends. The ranking is a relative measure, so you may want to check your standing among your competitors. Meanwhile, many other sources suggest that having an Alexa Rank of one million or less is optimal.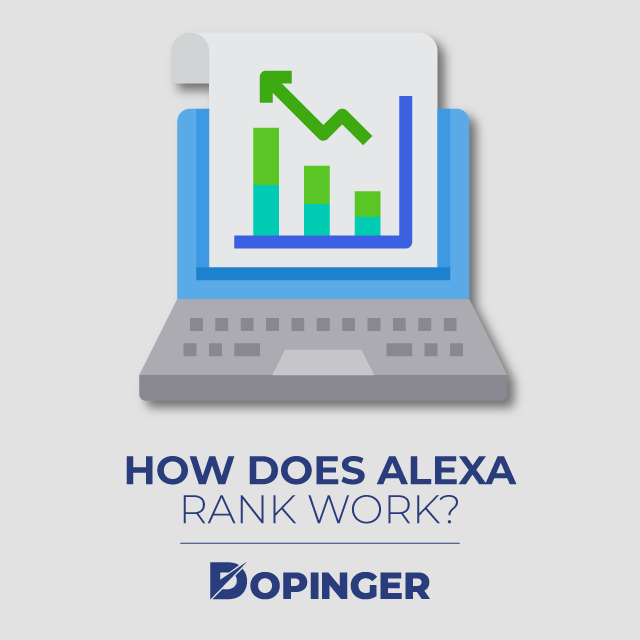 How Does Alexa Rank Work?
Alexa's traffic measures and ranks are based on the browsing behavior of people in our global data panel, which is an example of all of the internet users worldwide. It calculates the number of visitors to all sites on the Internet and estimates the daily visitors and pageviews of every website over the past three months every day. The website with the highest number of visitors and pageviews over the past three months will be rank #1. The website with the least numbers will rank somewhere around 30 million.
So we know that Alexa Ranking is important for a website's visibility and engagement, but how do you get a better Alexa Rank? We may have some tips for you on the ranking factors.
Ranking Factors
Produce engaging and original content. Duplicated content will damage your website's SEO. Also, contents that are updated regularly will provide the visitors the feeling of value. Show your visitors that you value them and provide them what they are looking for.
Get your meta tags right. Even if you appear on the first page of searches, poorly written meta descriptions will not be as appealing as you might think. Try to get people engaged in what you are displaying even before they click on your website.
Use inbound links on your articles or webpages. This will make your website look more reliable and trustworthy.
Find the keywords that are driving traffic to your competitors and optimize your website according to them.
FAQs
What is Alexa Toolbar?
It collects data about websites such as reach, popularity, geography, language, and other demographics which is represented in an easy to see format.
What are pageviews?
Pageviews are the total number of pages viewed. Repeated views of a single page are counted.
Does Alexa directly measure website traffic too?
Yes. Alexa likewise quantifies traffic straightforwardly from websites that decide to introduce a specific Alexa content and guarantee their measurements.
Conclusion
In conclusion, we have presented that Amazon's Alexa offers an excellent opportunity for business owners to compete with their opponents. Its tools are easy to use and provide all the information you might need to extend your website's possibilities. Know that it allows for a directional understanding of how a competitor is faring. You can use that information to your advantage.
You may also be interested in Neil Patel's video on the secret to becoming the top website.