The backlink pyramid is a common name for the strategy of link building. For each specific web page, an SEO specialist should choose pyramid building elements one by one.
It is easy to implement, explain, and useful in many ways. The strategy allows you to send high-quality backlinks to your website site, strengthens those high-quality links, and elevates the index rate of those backlinks.
Where Should the Links to Your Website Be Published?
The link pyramid system consists of three different types of resource categories. These categories include many various resources.
Links from the third and second categories serve as donors for the first category of links. Similarly, resources from the third category promote pages from the second category. The resources from the second category lead traffic to sites of the first category. And this is the top of the SEO backlinks pyramid. It promotes your webpage directly.
How to Build a Backlink Pyramid?
To build a backlinks pyramid, you need to plan it all over. The pages for your links should be trustworthy and correspond to the content of your website. You can use popular information portals with good traffics. The second category should be formed from your social network pages. Other official blogs like Wikipedia can be used too. And the third category is the pyramid base. It should include posts and comments from professional and social networks. You can also check our article about Backlink Strategies (How to Build Quality Backlinks?)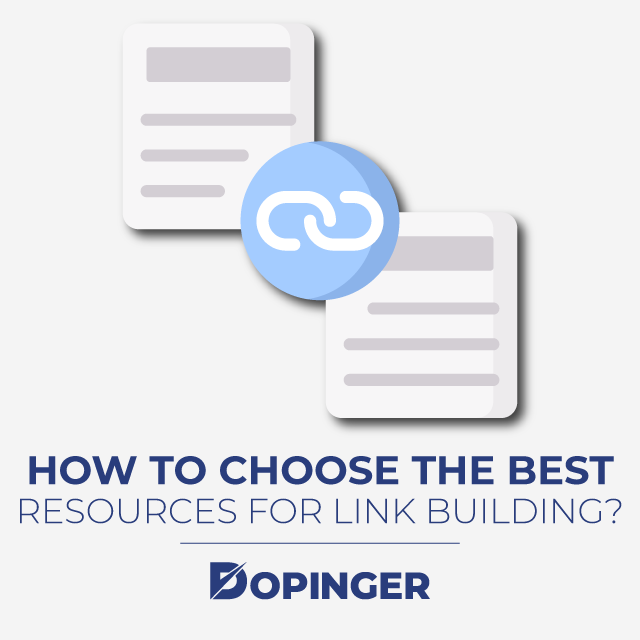 How to Choose the Best Resources for Link Building?
All the sources must be dependable, have a good reputation, and quality. You need to test it's all functions to check the page's reputation. It has to work correctly and have a good posting period. It's all contents and posts should be new and regular. Don't forget about site traffic. It is what you need to check with the help of special programs created for analyzing real visitors' volume. Gathering all this information will help you to evaluate site reputation in search systems.
The pages you use for linking should be related to the topic of your page. As a result, you will get the real audience oriented to and interested in your website. If you post your links on pages with unrelated topics, the search engine will indicate your posts as spam, and your web page will get penalized soon after that. Having your links published in banned pages will have no benefit and definitely, no positive response.
Yet, it is not vital to select well-promoted sites for backlinking. Pages related to your topic will be the most effective. Information portals are rather useful and suitable for backlinking. Besides, such resources have profitable indexation in search systems. Backlink Pyramid is one of the actual SEO methods which is used for ranking websites in SERPs of Google.
The modern industry of internet marketing offers you a wide range of backlinks types. It gives you an excellent opportunity to find more customers for your website.
In forums and notice-boards, be sure to use only topic-oriented ones for backlinking. Such resource as forums has many spammers, and you can get trapped in the spam lists.
How to Provide a Qualitative Backlinks Building?
Many consider these three ways as reliable for effective link building:
Backlink building services
Partner programs
Self-surfing
There are various resources to use for backlink building. These backlink building services available only to trusted links with a good reputation and rating. It maintains a profitable relationship between webmasters and SEO specialists. There you will get the best offers specially for the promotion of your site. This service can provide you high quality and efficiency for a relatively low price.
However, the partner programs are not as cheap. They present many webpages that can be suitable for you, and position them most effectively. You can post banners, teasers, context info, etc. For the program, you can either pay for a fixed term or per click. Although the partner programs have good ideas, their feedback is not relatively high. Backlink trades are more preferred by most webmasters and SEO specialists.
And the hardest and the longest way to the top is self-surfing. So the budget required is very low. Webmasters or SEO specialists can define their promotion strategy. They build a proper backlink pyramid specifically for their site and select sources with pyramid requirements.
Your website has to have its own social network page and always contain new and updated information. It will bring a positive response in the search systems for promotion. If you post links in feed or publish your links in comments, you need to write a text before inserting links. That way, you can inform potential customers about you. Besides, it will create good traffic to your site. That way, you have almost no possibility to go to a spammers' list.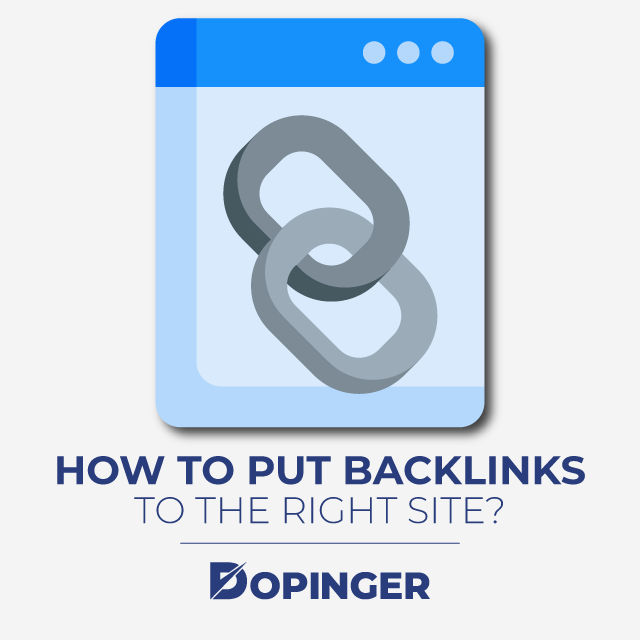 How to Put Backlinks to the Right Site?
When you choose proper backlinks sources, you need to select the right links on the site. If you leave direct links everywhere, the search systems can ban you. Internet marketing has an alternative tool to prevent this adverse situation. You should leave anchors inside these textual materials. An anchor is a keyword, or phrase, under the backlink to your web page, or the donor page. These keywords or key phrases should contain your website's advertisement and correspond to the search request to your internet page.
An article should be informative. Search systems will count as spam if you post an anchor or visible link inside the senseless text.
Your backlink pyramid must be very logical, structured, and elaborate to bring excellent and profitable promotion. If you are not sure in the marketing steps to take and strategy to follow, use cost estimating tools or turn to special backlinks trades, where professionals know how to bring your site to the top quickly!
FAQs
Where Should I Distribute The Backlinks?
Forums, comments, information pages, social networks, you can use them all to distribute backlinks. But if you use only a limited range of locations for backlinks, you will not get desirable results. It is a subtle art that contains a lot of hidden rules. And for effective promotion, you should use all these rules for building a backlink pyramid.
Are Backlink Pyramids still important?
Yes, backlinks still matter for SEO. Backlinks are vital for SEO. Because search engines will give more credit to a website with a good number of quality backlinks. They will be considered more relevant than others in the SERPs for a search query.
Does YouTube videos count for Backlinks Pyramid?
In the aspect of Google Rankings, embedding your YouTube video on many relevant sites will surely help. However, backlinks will probably do nothing for your YouTube rankink. That's a different SEO