Today, we cannot think of creating content on the internet without SEO. It helps us to create the best content if we use the right keywords. The best content attracts organic traffic made by organic searches. That is why it has a great significance when creating content for your website. The same goes for titles in your content as well. In fact, they are the most important because people will begin to read your content starting from the title. So what is an SEO title?
When people search for a certain content on the internet, they write their keyword on the search bar. In the search results, the websites with the best SEO practices appear on the top of the results after the ads. People scroll through the titles and decides to click on one of them. At that moment, you have to be offering the title that the searcher is looking for.
An SEO title is the title that is perfectly optimized to get the searcher click on the title and visit your website. If you can manage to do it, you will have completed a successful SEO work.
In the world of SEO, the title is called the 'title tag.' So what is it?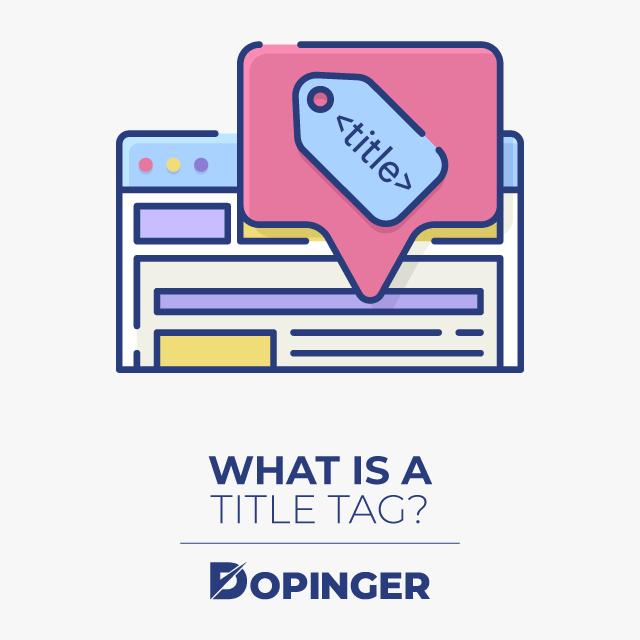 What is a Title Tag?
A title tag is an HTML element that informs the search engines what your web page is about. As we have stated before, you can see these title tags when you look through a search results page. What you actually see is an HTML code that is written on those web pages, and it is clickable. Here is how it looks in an HTML code:
<head>
<title> Your Title </title>
</head>
Here is an example of how it looks in SERPs:

You can use these title tags for SERPs, social media posts, chat messages, and browser tabs.
The Difference Between Title Tags and H1 Tags
Although they are a copy of each other, they differ in terms of the usage. A title tag is the title that you see in the SERPs, and it can be shared in other platforms, and it is clickable. Titles on your browser tabs are also title tags.
An H1 tag, on the other hand, is the title of your content inside your web page.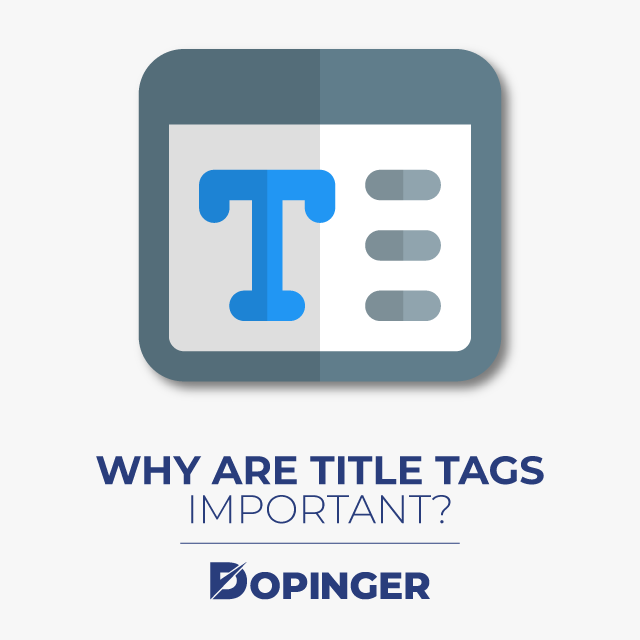 Why Are Title Tags Important?
Title tags are quite important for SEO, and should not be avoided because they increase the click-through rate of your web page. A title tag is the first impression of a web page. It is like an elevator pitch, where you have to explain your idea in a short time.
Of course, title tags are important for search engines as well. Search engines crawl your website, and they crawl your title as well. It is important that your title tag is accurate with your content; otherwise, search engines like Google might change it to offer the best search experience for the users.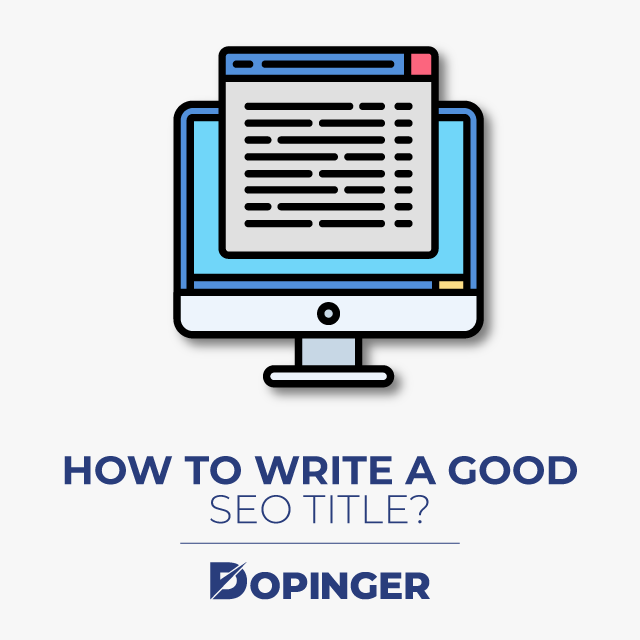 How to Write a Good SEO Title?
Writing an SEO title is not just writing a title with the correct keywords. Of course, keywords play a significant role in this; however, there are many other requirements to write a good SEO title.
You can use SEO tools or plugins that will help you write the best SEO title for your content. One of the best plugins for creating not just titles, but great content, you can use Yoast SEO. If your website is using WordPress, you can easily plug Yoast SEO in your WordPress account and start improving your website. Tools like these inform you whether you're using your keyword in your title or how long it should be etc.
Now let's look at the factors to write a good SEO friendly title.
Lenght
The length of your title is important because Google cannot display tags that have more than 60 characters. The length usually recommended for the optimal title is between 50 – 60 characters.
If your title gets longer than 60 characters, it will be cut off with three dots on the SERP. There is no reason for writing such long titles since people can't see after 60 characters.

It is possible to avoid being cut off with three dots with using fewer characters, but also you should avoid using too many capital letters as well. Only write the necessary letters in capital, this way you can have more space for your title.
Using Keywords
A good SEO title requires the right usage of the keywords. We have mentioned how important it is to use keywords in titles because it is the first place where your visitors will look at.
It is also important to use your keywords at the beginning of the title. It helps visitors to see what your page is about quickly. Again, Yoast SEO is a good tool to optimize your title tag because it warns you when you don't put your keyword at the beginning, or use too many keywords. Too many keyword stuffing is not a good idea as well because it reduces the creativity of the title.
The Usage of Words in Your Title
Since you don't have much space for your title, you should choose your words wisely. When writing your title, it is better to avoid using stop words such as: a, and, but, so, on, the, etc. If it is possible, try to write the title other way around without using these words.
Instead of using stop words, try to use action words in your title, such as: get, take, learn, boost, etc. Action words are a good way to inform your potential visitors what they can do on your web page.
Create Unique Titles
If you want your web page to stand out among others, try to write unique titles as much as possible. Avoid using generic words that every other websites use to introduce their content.
Be sure to write unique titles for all of your web pages. This way, people can understand that you actually have organic content in your web pages. It increases the click-through rate, which is a ranking factor for Google.
If you have a brand and it is a known one, be sure to include it in your title. Brand names are more trustworthy in marketing, and don't hesitate to use the power of your brand's name.
FAQs
Does Google's title change affects SEO?
Unfortunately yes. Changing the title may cause a drop in the rankings. However, Google does not see it in a negative way and may change it to provide consistency with your page's content.
Where is the SEO title?
It will appear in the HTML code. They are between <head> sections and in between the <title> codes.
How can I separate keywords in SEO?
It is very easy to separate keywords. Just put a comma between the keywords and they will be separated.
Conclusion
We have covered what an SEO title is. We have touched upon the differences of a title tag and an H1 title, including their importance. Also, we have mentioned how to write a good SEO title, including the factors as well.
If you want to learn more about SEO, please check out our latest articles about it. You may be interested in how to improve SEO.