You must have seen or heard people defend a brand almost as if the company in question was their friends. That is what Brand Awareness can do for a brand: fit into people's lifestyle and shopping habits so that consumers don't have to think twice about becoming customers.
In this article, I will mention the importance of Brand Awareness for a company, how to build it with your target audience, how to strengthen it, and in conclusion, with what tools to measure it.
Enjoy the reading!
What Is Meant by Brand Awareness?
Brand Awareness means the degree of awareness of the brand by the public.
The more the target audience recognizes and remembers a particular brand well, the higher its Brand Awareness.
Brands with high brand awareness are usually referred to as "trending" or simply "popular."
Deciding to work on your brand awareness is a fundamental choice when starting marketing and communication, especially if you find yourself in the early stages of the business.
Brand awareness may seem like a vague concept, and it is.
For those marketers and business owners who like to gauge success with clear and accurate numbers, brand awareness is in danger of being misunderstood.
But just because it is not easily calculated with a statistical-mathematical metric does not mean that it has no value.
Brand Awareness is incredibly important for success and the achievement of marketing objectives.
Here are some simple reasons.
Brand Awareness Fosters Trust
The first major competitive advantage that Brand Awareness guarantees to a company is building a bond of trust with consumers.
In a world where all consumers carry out continuous research before making a purchase and trust almost exclusively to the opinion of friends and acquaintances (in this case, we speak of ZMOT), public trust in their brand can become a critical success factor.
Once a consumer bonds with your brand and trusts your business, they're more likely to make repeat purchases with little or no foresight.
This is the consumer's first step towards brand loyalty.
Brand Awareness Creates Associations
How many times have you had to do an urgent search and immediately thought of Google? How often have you thought of eating in a fast-food restaurant and immediately thinking of Mc Donald's? Or how many times have you prepared lunch, and as a fizzy drink, did you immediately think of Coca Cola?
As you can see, when a brand has a strong Brand Awareness, the latter ensures that certain product categories are identified with the brand itself.
In our mind, "search engine" is synonymous with Google, just as Fast Food is synonymous with Mc Donald's, just as soda is synonymous with Coca Cola.
This is what brand awareness does.
It causes our brains (consumers' brains) to associate actions and/or product categories with specific brands, subconsciously fostering us to replace common words with brand and company names.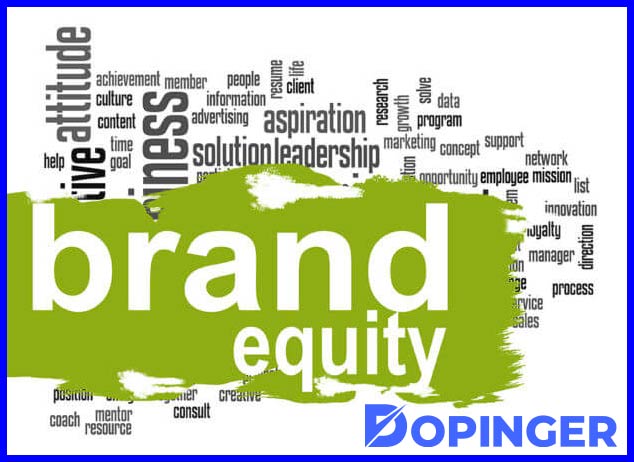 Brand Awareness Strengthens Brand Equity
With Brand Equity, we mean the value of the brand.
From a marketing point of view, Brand Equity consists of the image and positive perception that the brand/company has managed to build over time.
How is Brand Equity built?
By strengthening Brand Awareness and making sure that consumers have positive experiences related to the brand.
Once a consumer easily recognizes a brand (Brand Awareness), he looks for it to make a purchase. If he has a positive experience (Brand Equity), he begins to prefer it over other similar brands.
How to Build Brand Awareness
Brand Awareness is not built overnight and is not the result of a simple advertising or marketing campaign.
Strong brand awareness is the result of multiple efforts that go far beyond trying to get paying customers.
If you expect to increase your brand awareness by running some social media ads through Facebook Ads, it won't go very far.
The consumer will be focused on the product (and not the brand), and the ad will generate, at best, a simple sale.
Here are some tips on building solid brand awareness and making a lasting impact with your audience.
Think Like a Person, Not a Company
When you meet a new person, what do you like to find out about them?
I like to learn about their hobbies, passions, interests, and so on. I pay attention to how they talk, what they like to talk about, and what they don't.
These are the character traits by which your brand should determine and promote itself.
To leave an impact with your audience, you need to define yourself as more than one company that sells a product or service.
How else would you define your company? How would you introduce your brand to a new friend?
Here are starting from these simple questions to define your brand's identity and make the brand perceive as a set of people and not as a company without personality.
Take Advantage of Social Media
All of us human beings benefit from social contact and spending time with each other.
By staying in touch with other people, we learn new things and make ourselves known to others.
The same goes for your brand.
If you only want to connect with others when you're trying to make a sale, you risk not building your brand awareness.
To increase your brand awareness, make your company strong on social media.
Make an effort to post content unrelated to your product or service on social media.
Try to interact with the target by asking questions, commenting on posts, or sharing nice and useful content.
Over 50% of the brand's reputation comes from how it manages its reputation online.
Being social leads to greater brand awareness.
Take Advantage of the Storytelling Technique
Storytelling is an incredibly powerful marketing technique, whether you are marketing a product or promoting your brand.
Because? Because it offers something real for your audience to love.
Working out a narrative or story around your brand humanizes it and gives it depth.
The question then arises legitimately: what should my story be about? Anything, as long as it's true.
It can be your founder's story or how the idea of the product that made your company famous was born or how you can create a high-quality product thanks to the careful selection of raw materials and so on.
People like to hear stories. However, the story must be real and authentic. Authenticity facilitates building brand awareness.
How to Increase Brand Awareness
What can you do as a brand to promote your awareness and continuously increase it?
Here are some ideas on how to increase your brand awareness.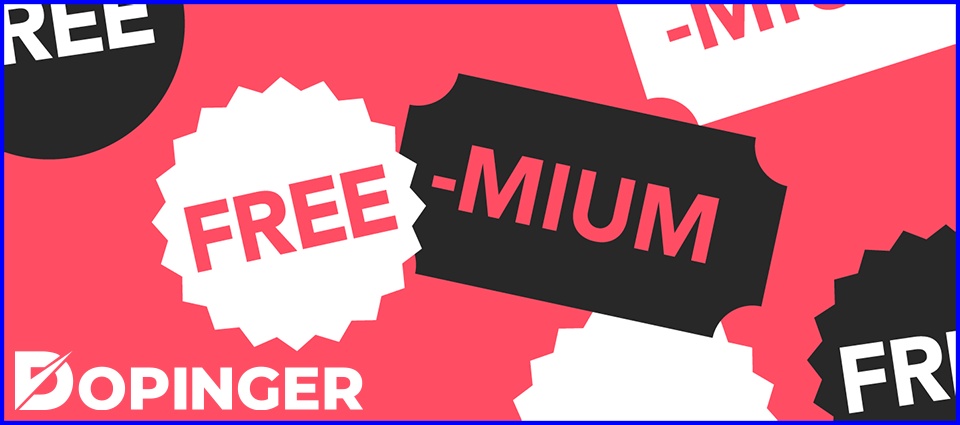 Offer a Freemium Option
Freemium is a business model that consists of offering a basic product or line of products for free.
This adds the possibility for the consumer to purchase products considered premium or of a higher level for a fee.
It is a very popular pricing strategy for software companies, such as HubSpot, Trello, or Canva.
Offering a freemium option allows customers to taste the quality of your service before making a purchase.
Create Free Content
Today, creating content is easier than ever, which is good because today's consumers turn to the Internet with any questions, concerns, or curiosities.
Content is a fun way to raise awareness of your brand. It allows you to showcase its personality and share opinions on certain themes – two main components that personify and humanize your brand.
You can create quality videos, infographics, podcasts, photos, and more. Surely the articles of your company blog and the guides are the most valuable and useful contents.
If your brand isn't creating content, you could be missing out on important opportunities to grow your brand awareness.
Free content gives you the ability to authentically connect with your audience while getting people to know your brand.
Sponsor Events
How many festivals, concerts, fairs, and exhibitions have you attended?
Typically, these types of events are not possible without the help of sponsorships from partner companies.
Events are a surefire way to put your brand in front of hundreds, thousands, or millions of people who are likely to fit your target audience.
From stands to flyers to bottles of water: your brand will be everywhere if you sponsor an event.
Sponsoring an event also allows you to strengthen your brand's association with a certain trait of its personality.
This means that consumers can associate your brand with the unique feature of that particular event.
Take Red Bull as an example.
As we all know, Red Bull is an energy drink, and bluntly we consumers perceive Red Bull as a brand with a bold and adventurous personality.
This is because Red Bull is often Sponsor of events that have to do with extreme sports such as Motocross, MotoGP, or Cliff Diving.
How to Measure Brand Awareness
How can we know if our efforts to build Brand Awareness are working, or if we need to change direction; overcome the competition, or resolve a crisis
Here are some ways to evaluate and measure your Brand Awareness Campaign.
Quantitative Metrics
The following are three quantitative metrics that can help you measure the strength of your Brand Awareness:
"Direct" Traffic
Direct traffic consists of people who intentionally type your URL and visit your website directly without going through third-party platforms such as search engines or social media.
This is an important metric, as many consumers nowadays discover brands and products through social media, paid advertising, or typing certain keywords into search engines.
When consumers visit your site directly, then it means they were already aware of your brand.
Traffic to the Site
This number reflects the overall traffic on your website. It consists of the number of online users who visit your content and spend time with your brand.
It won't tell you where people are from, but it doesn't matter, because what's critical is that they connect with your brand.
Social Interaction
Engagement on social media can be calculated through a series of parameters such as likes, reactions, retweets, acquisition of fans and followers, comments, shares, clicks on the link, and so on.
Social media engagement reflects how many people are aware of your brand and socialize with it on social media.
Qualitative Metrics
While quantitative metrics are based on numbers, qualitative metrics are based on assessments that you can make after doing certain activities.
Here are three simple activities you can do to evaluate your brand awareness qualitatively: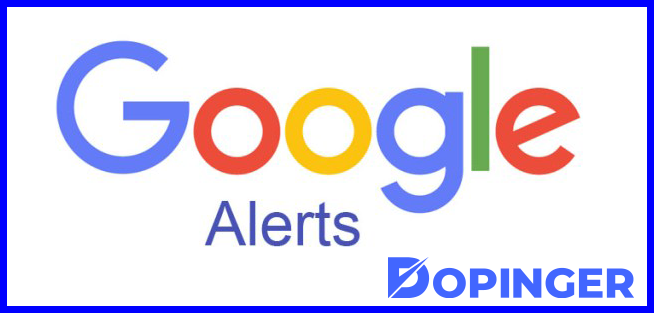 Set Up Google Alert
By setting up Google Alerts, you realize how your brand is discussed online.
This tool will alert you to any mentions or citations from news sites or industry blogs.
As your brand grows, rumors about your brand will expand beyond your website, so keep an eye on them.
Monitor Social Media
There are many tools for social media managers that allow you to find out, like Google Alerts, what is being said about your brand within social media.
Who is tagging your brand? Who is mentioning it in the comments or hashtags of its posts?
Tools like Hootsuite, Mentionlytics, Brandwatch, and Talkwalker are just some tools that can help you find out.
Take Surveys
With online surveys, you can get direct feedback from customers and your target audience, and you will not only be able to understand the number of people who know your brand but also what they think about it.
You can release surveys via SurveyMonkey or TypeForm and share them on social media or directly with your customers.
FAQs About Brand Awareness
Is social media important for creating brand awareness?
Social media has become a crucial part of brand awareness; there are billions of people on these apps every day, some who even shop using only social media apps. Social media provides the perfect opportunity to increase your brand's visibility.
What is the purpose of social media marketing?
Social media is mainly essential for brand awareness and consideration stages of sales. Social media platforms let businesses easily connect with their target audience, and surely keep them there with content and links to learn more.

Providing relevant information enables you to convert your prospects into buyers with relevant information about products and services, engaging with your audience, and giving free trials or specials.
What does brand affinity mean?
Brand affinity is something that takes brand awareness to the next level. With brand affinity, customers will not only recognize your products but also build a deep connection with your business.

Companies can build brand affinity by establishing a relationship built on mutually shared values. This will promote trust and customer loyalty.
Conclusions on Brand Awareness
I hope this long article on how to build and strengthen Brand Awareness has been beneficial to you.
So, don't hesitate to comment or share the article on your social networks!