A broken link is a link to a website page that doesn't work. Often faced when the web-page can't be found or accessed by a user. Web servers will usually give an error message when a user tries to access a broken link.
"This page isn't available. The link you followed may be broken, or the page may have been removed."
We all encounter this error message in our lives every other day, if not daily. Sometimes when we click or tap on an image link or reach a vital article we need. Arriving to a broken link and receiving a 404 Error can be frustrating, and as a user, it can directly affect our thoughts about using that website again.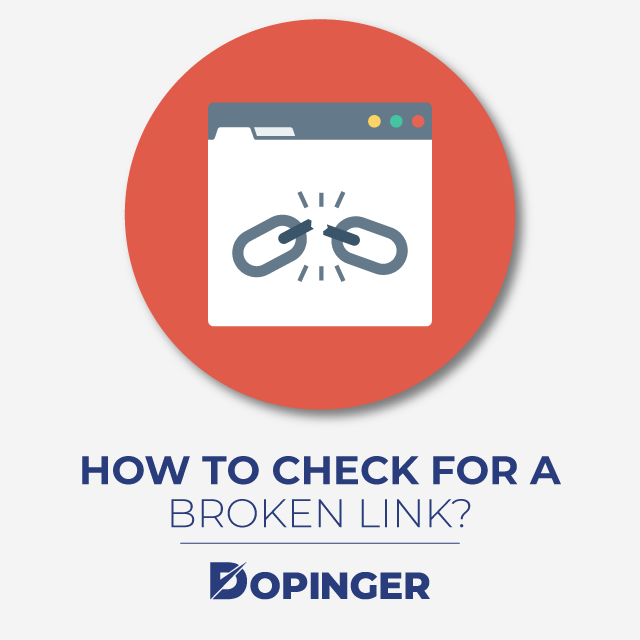 How To Check For A Broken Link?
There are plenty of websites, tools, and browser extensions for checking broken links. Here are some helpful gadgets to check broken links.
DrLinkCheck – "www.drlinkcheck.com" is quite a useful website for checking broken links. Just enter the website URL, and it will search all over the website to check and find any broken links.
Broken Link Checker – Broken Link Checker is a handy Google Chrome extension for checking broken links. When you add it to your browser, it will check for broken links in the given web-page or the whole website.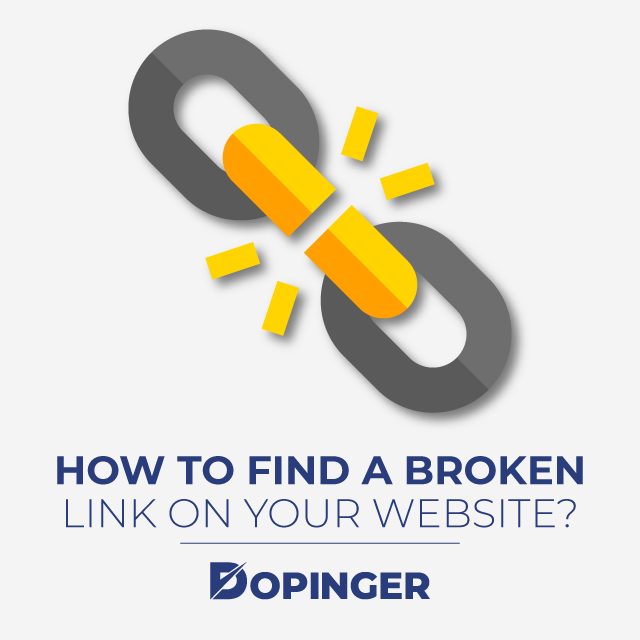 How To Find A Broken Link On Your Website?
Having and maintaining a website can sometimes be a struggle. You can put lots of hours' hard work for making a valuable and attractive website for your users. But if your links are broken, it can repeal all your hard work, and it can be harmful because it will:
Make a bad and unamusing user experience: Because when users click a link on your website and get a 404 Error, they can be frustrated and may not revisit your website.
Devalue your SEO Efforts: Broken links restrict the flow of link equity all over your site, impacting rankings negatively.
For avoiding these potential pitfalls, you should check your entire website for broken links periodically. Although it seems like a voyage between pages and links, there are pretty useful and straightforward sources for getting the fastest results. So here are some sources to find and fix broken links across your website.
Step 1: Find Broken Links
There are plenty of tools to use to identify broken links, many of them free.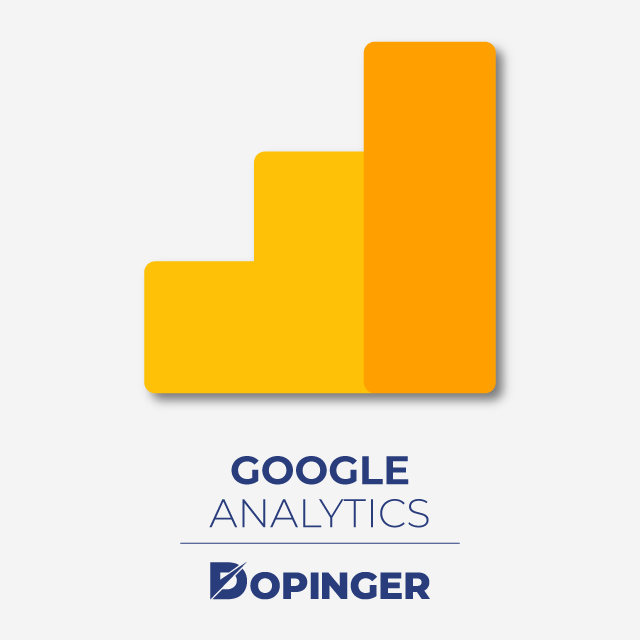 Google Analytics is a free tool for tracking website performance. It is also helpful for quickly finding broken links.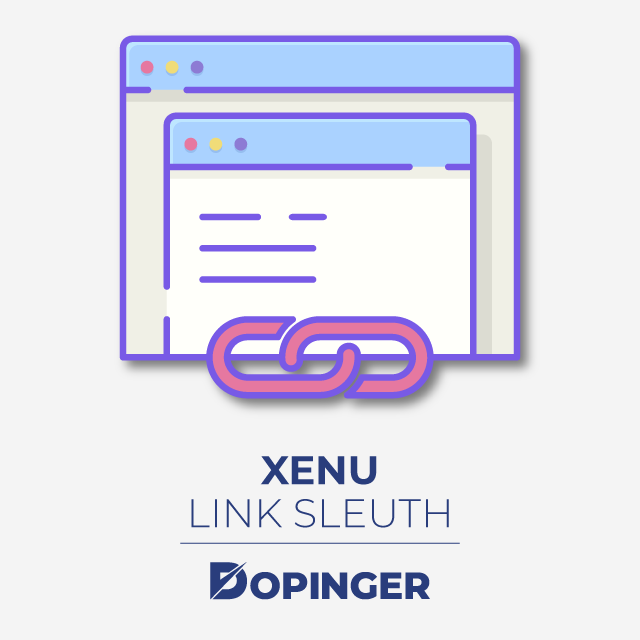 Another free tool is Xenu Link Sleuth. After you install the Xenu Link Sleuth and open the tool, head to "File" and then "Check URL" and enter your website. Uncheck the "check external links" and click "OK" to run the analysis.
Step 2: Report and track your changes
After identifying your broken links, you can create an Excel spreadsheet to track the process. Google Analytics provides you the option to export the report you created by clicking Export – CSV for Excel. We only need the data for broken links.
You can also export data from Xenu; click "File", then Export to Tab Separated File, and then open that text file with Excel.
Step 3: Analyze data and choose which pages should be redirected.
Both Google Analytics and Xenu gave us a list of links that may be broken. But before redirecting them, you should first analyze the pages and the reasons they may not be working correctly.
After analyzing the data we got from Google Analytics and Xenu, we can see that not all the broken links may be created equally. Some links could be visited quite often while others are not. And some instances of broken links or visits to the URL can occur only once. These URLs may arise from human error or someone mistyping an incorrect URL and may not need fixing. However, broken links with multiple visits are worth the time and effort to fix as they show a tendency (even if it is one of human error). So, we will only redirect the links with many visits and those with an underlying error-causing rule. The Xenu has the advantage of not displaying URLs that were recorded in your analytics because of a typing mistake. All the links in Xenu reports are existing links that live on the site.
In this step, you should locate the links that need to be redirected and document them all in your Broken Link Redirect Report.
Step 4: Redirect in CMS
Lastly, it's time to redirect the broken links in your content management system (CMS). Go to Administration – Site building – URL redirects. Click "Add redirect." Fill the "From" and "To" blanks from the final Broken Link Report. Be careful with the link format in the process. Choose "301 Moved Permanently" in the Redirect Type menu. Hit "Create new redirect." Repeat the process to redirect all the broken links and update the Broken Link Redirect Report.
And you are done! Now you should be even more proud of your website because all the links are working, making both users and the search engines happy! Also, you can check how to get quality backlinks on your website for a more SEO-Friendly website.
FAQs
What causes Broken Links?
Broken links are links that bring you the famous 404 Error. The most common causes for broken links are links that are trying to reach a website that no longer exists, typing errors on the URLs, and ISPs blocking reach to that page.
How do I revive a Broken Link?
Web cache servers can be pretty helpful when you need to reach a broken link and can't. "cachedview.com," for instance, lets you go to the older and live versions of the web-page you can't view.
How do I fix a broken image link on my website?
Broken image links are often caused by the source of the image that you used. The source may have moved the image to another link, or even deleted the image you used. You can change your image link to another source with the same image or use your drive if you have the image.
Conclusion
We have contributed to how to understanding and preventing broken links and showed easy steps for finding and fixing them effectively.